I promised myself that I would not let Roseanne and her racist-baiting antics elevate my blood pressure. The racism, xenophobia, and bigotry jumped out of Roseanne around the time President Obama got elected (the first time), so nothing she's done in 2018 surprises me. She's not new to this, she's true to this. I had every intention of letting this moment go by without adding my two cents, but then I hear that they are planning to bring back the Roseanne show – minus Roseanne – and calling it The Connors. Make no mistake, bringing Roseanne back to primetime television is obviously part of a larger agenda to make us forget just how harmful and violent bigotry is. Let's take a trip down bigotry lane.
My humanity and my right to exist in peace in this country that y'all brought my black ass ancestors to, who by all accounts were minding their black ass business, is not fodder to make bigotry lovable.
Click To Tweet
In the early 1970s, writer and producer Norman Lear introduced the world to Archie Bunker on the commercially successful, 10-year-long show All In the Family. This show was considered groundbreaking because it was one of the first American shows to feature a (white) working class family. Prior to this, most family-centered situational comedies featured more affluent (white) families (think Leave It to Beaver).
The show's main draw was Bunker's "conservative" (a.k.a. racist) views and the inevitable clash with his liberal, hippie son-in-law. To be clear, Archie hated blacks, gays, women and consistently threatened violence to his wife, Edith. If we think about this time in history, Black people were just coming off a few short-lived wins of the Civil Rights Movement, the LGBT movement was starting to expand, and the early stages of the second-wave feminist movement was gaining momentum. Then, here comes Archie because God forbid we forget about the white man, even though, the whole world is yours, but okay.
To Norman Lear's credit, this show opened the door for Maude (the first time we see a 40+ feminist woman on television), The Jeffersons (the first time we see a wealthy Black family on TV), and Good Times (by way of Maude, was the first show that featured a two-parent Black family). Despite this show's groundbreaking history or whatever, it started a precedent which normalized explicit bigotry and reaffirmed the connection of racism, homophobia, and sexism with working-class values as if bigotry doesn't exist at every class of Whiteness. I mean, the 53% of white women that pooched down to the voting booth and pulled the lever for Trump can attest to that, but I digress. The Roseanne show is a direct descendant of All In The Family and plaid-clad Roseanne was supposed to be our new Archie Bunker – our lovable bigot.
Norman Lear had this to say about Archie Bunker in a 1971 article: "Archie is a lovable bigot. Most bigots are human….Most people are bigots because of fear, of apprehension, not because of hate. They hate what's different. There's a little bit of Archie Bunker in all of us somewhere. If anyone is not like Archie, they can recognize in him someone they know who is, even though most won't admit it"
According to Lear, the lovable bigot is just scared of change, y'all. This is the thing though – why does my humanity induce anxiety? Why is my right to exist in peace stoking anyone's fear of change? My humanity and my right to exist in peace in this country that y'all brought my black ass ancestors to, who by all accounts were minding their black ass business, is not fodder to make bigotry lovable. Since Trump has been in office, mainstream media have worked overtime to turn Trump supporters into lovable bigots. If I read another puff piece about a Nancy or Dale Gribble living in some old tired, dusty town who pretended like they voted for Trump out of some patriotic grandstanding to see this country become great again, I promise I will scream.
And then ABC announces they are bringing the cast of Roseanne back. This announcement happens to coincide with a number of articles about Roseanne's tearful apology. Do a google search using the keyword 'Roseanne' and look at the titles of these articles — "Roseanne Barr tearfully breaks down in interview" on CNN, "Roseanne Barr gives tearful interview after scandal" on NBC, and "Roseanne Barr Opens Up about ABC firing in tearful interview" on Hollywood Reporter. I haven't read the articles so maybe they do expound on her 10-year history of internet bigotry, however, judging from the titles, it looks like more of the same: Feel sorry for the rich, white woman who took her rich, white ass online and decided to share 140 characters of stupidity. Because the other thing is, if Roseanne would have just sat there and ate her food, her show would still be on and she would continue being the 2018 lovable bigot of primetime television.  
Imagine if they had all this empathy and worked this hard on the equitable media representation of blacks, Latinos, transwomen, women, Muslims, immigrants, etc. You know, the people who have historically been misrepresented and rendered invisible. That'll be the day.
Comments
comments
Rolling Ray Undergoes Surgery After Wig Catches On Fire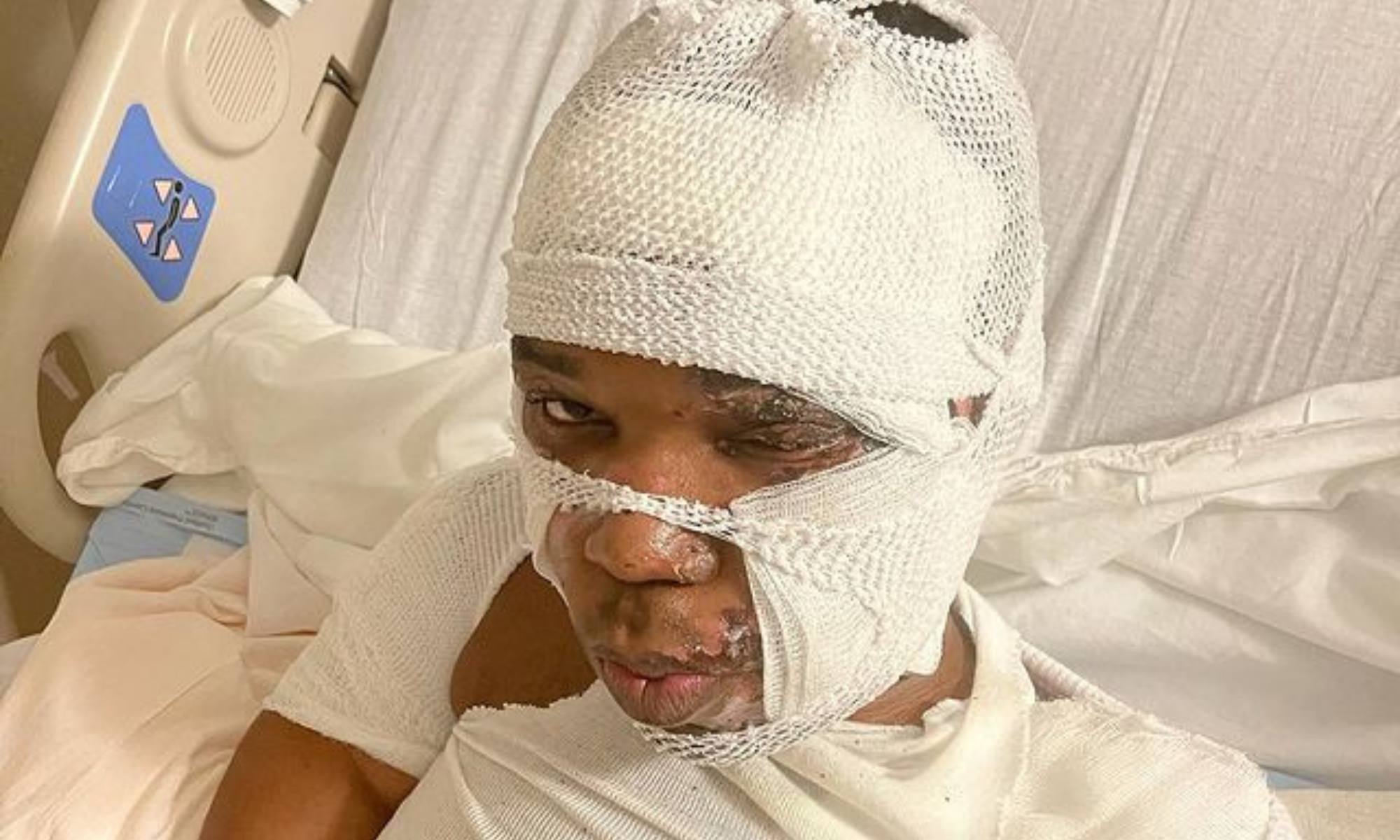 Social media star Rolling Ray underwent surgery Tuesday morning to treat serious burns on his body after his terrible wig accident last week.
In a series of IG stories, he let his audience follow along as he prepped for surgery.
Last week Rolling Ray announced he was hospitalized after his wig caught on fire! During a January 13 Instagram Live session hosted straight from his hospital bedside, he showed his severely burnt and damaged face telling viewers his "whole skin, legs, arms, feet, and everything" were burned.
In a more recent Live, Ray explained the incident that led to his whole wig catching on fire: an unfortunate smoking accident. "It just, like, lit on fire when I tried to light the cigarette," he recounted. "So I get to trying to snatch the wig off. B***h, the fire goes to my f*****g shirt, to my feet, to my legs, to my back. It's a fire everywhere, it's a fire in the whole room."
Of course the internet trolled him in a disgusting display of ableism and heartlessness. Comments like "Rolling Ray should have stopped, dropped, and rolled" and "karma's a b***h" had social media conflicted in its feelings about his accident. His sensation comes from his harsh and, often, below-the-belt reads (just last month he told Yung Miami to "dig (sic) up" her dead baby father. However, the criticism didn't stop him from responding on Twitter.
Rolling Ray might be problematic as all get-out, but we do not tolerate ableism here. We wish him well as he heals.
Comments
comments
Fantasia Reveals Gender of Baby On the Way!
On Tuesday singer-songwriter and "American Idol" winner Fantasia Barrino took to social media to reveal that she is having a baby girl, her first child with husband Kendall Taylor.
In a series of Instagram stories, Fantasia showed pink fireworks being shot off during a gender reveal party, to her and her hubby's excitement! She continued by sharing what her daughter-to-be's name will be: Keziah London Taylor.
The news comes after the couple revealed they had struggled to conceive since their 2015 marriage. During a November episode of her IG Live show "Taylor Talks," she described continuously praying for a child with her husband. Fantasia, a deeply devout Christian, was obviously elated when she shared the news.
"God I Want To Thank You!" she said in an Instagram caption. "You Gave Us A Seed even when the Doctor said that one of my Tubes [was] Closed you said Different. @salute1st I Love You King and I can't wait to see who He or She acts Like."
We can see Fantasia and family are all super excited to be welcoming a baby girl into their lives. All congratulations to her.
Comments
comments
Kim Kardashian and Kanye West Are Getting Divorced, Report Says
In a story published Tuesday evening, Page Six is reporting that Kim Kardashian and Kanye West are getting divorced, with the two already in settlement talks. The news comes after the couple spent the holiday season separately – Kanye at his ranch outside Cody, Wyoming, Kim and the kids with her famous family in southern California.
A source close to Kardashian was quoted saying, "Kim got Kanye to go up there so they could live separate lives and quietly get things sorted out to separate and divorce. She's done." Kardashian, 40, and West, 43, are said to be splitting because of marital problems directly related to Kanye's very public mental health struggles.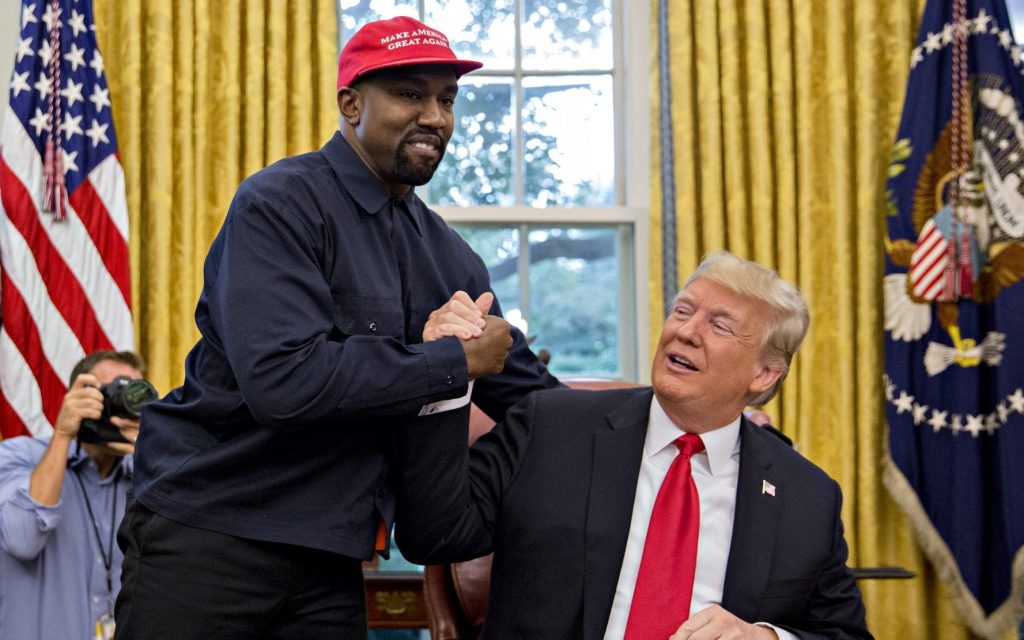 For several years the rapper's various antics have caused fans to worry. After coming out as a Trump supporter, West then announced his own 2020 presidential bid under a new political party: the Birthday Party. At a campaign rally in South Carolina, he was seen rambling, debating individual audience members, and at times, crying. In various interviews, he has rambled on almost incoherently, and his tweetstorms are now infamous.
For her part, Kim has always supported her husband and has openly discussed the difficulties of their marriage. Back in June, she shared on social media, "Anyone who has [bipolar disorder] or has a loved one in their life who does, knows how incredibly complicated and painful it is to understand… People who are unaware or far removed from this experience can be judgmental and not understand that the individual (has) to engage in the process of getting help no matter how hard family and friends try."
It appears she has finally reached her limit in the union with the unnamed source saying, "She is serious about taking the bar exam and becoming a lawyer, she is serious about her prison reform campaign. Meanwhile Kanye is talking about running for president and saying other crazy s**t, and she's just had enough of it."
Separately, a source close to Kanye alleges the rapper is sick of his wife and her family, which might have some truth to it since he has tweeted some pretty nasty things about them in the past. "I been trying to get divorced since Kim met with Meek at the Warldolf [sic] for 'prison reform,'" he said in a now-deleted July tweet. Recently, he hasn't been featured on his wife's Instagram and has largely remained out of the public eye.
With the news yet to be confirmed, the "divorce is imminent" reports are just rumors for now. We'll be following the news as more information comes out.
Comments
comments