I promised myself that I would not let Roseanne and her racist-baiting antics elevate my blood pressure. The racism, xenophobia, and bigotry jumped out of Roseanne around the time President Obama got elected (the first time), so nothing she's done in 2018 surprises me. She's not new to this, she's true to this. I had every intention of letting this moment go by without adding my two cents, but then I hear that they are planning to bring back the Roseanne show – minus Roseanne – and calling it The Connors. Make no mistake, bringing Roseanne back to primetime television is obviously part of a larger agenda to make us forget just how harmful and violent bigotry is. Let's take a trip down bigotry lane.
My humanity and my right to exist in peace in this country that y'all brought my black ass ancestors to, who by all accounts were minding their black ass business, is not fodder to make bigotry lovable.
Click To Tweet
In the early 1970s, writer and producer Norman Lear introduced the world to Archie Bunker on the commercially successful, 10-year-long show All In the Family. This show was considered groundbreaking because it was one of the first American shows to feature a (white) working class family. Prior to this, most family-centered situational comedies featured more affluent (white) families (think Leave It to Beaver).
The show's main draw was Bunker's "conservative" (a.k.a. racist) views and the inevitable clash with his liberal, hippie son-in-law. To be clear, Archie hated blacks, gays, women and consistently threatened violence to his wife, Edith. If we think about this time in history, Black people were just coming off a few short-lived wins of the Civil Rights Movement, the LGBT movement was starting to expand, and the early stages of the second-wave feminist movement was gaining momentum. Then, here comes Archie because God forbid we forget about the white man, even though, the whole world is yours, but okay.
To Norman Lear's credit, this show opened the door for Maude (the first time we see a 40+ feminist woman on television), The Jeffersons (the first time we see a wealthy Black family on TV), and Good Times (by way of Maude, was the first show that featured a two-parent Black family). Despite this show's groundbreaking history or whatever, it started a precedent which normalized explicit bigotry and reaffirmed the connection of racism, homophobia, and sexism with working-class values as if bigotry doesn't exist at every class of Whiteness. I mean, the 53% of white women that pooched down to the voting booth and pulled the lever for Trump can attest to that, but I digress. The Roseanne show is a direct descendant of All In The Family and plaid-clad Roseanne was supposed to be our new Archie Bunker – our lovable bigot.
Norman Lear had this to say about Archie Bunker in a 1971 article: "Archie is a lovable bigot. Most bigots are human….Most people are bigots because of fear, of apprehension, not because of hate. They hate what's different. There's a little bit of Archie Bunker in all of us somewhere. If anyone is not like Archie, they can recognize in him someone they know who is, even though most won't admit it"
According to Lear, the lovable bigot is just scared of change, y'all. This is the thing though – why does my humanity induce anxiety? Why is my right to exist in peace stoking anyone's fear of change? My humanity and my right to exist in peace in this country that y'all brought my black ass ancestors to, who by all accounts were minding their black ass business, is not fodder to make bigotry lovable. Since Trump has been in office, mainstream media have worked overtime to turn Trump supporters into lovable bigots. If I read another puff piece about a Nancy or Dale Gribble living in some old tired, dusty town who pretended like they voted for Trump out of some patriotic grandstanding to see this country become great again, I promise I will scream.
And then ABC announces they are bringing the cast of Roseanne back. This announcement happens to coincide with a number of articles about Roseanne's tearful apology. Do a google search using the keyword 'Roseanne' and look at the titles of these articles — "Roseanne Barr tearfully breaks down in interview" on CNN, "Roseanne Barr gives tearful interview after scandal" on NBC, and "Roseanne Barr Opens Up about ABC firing in tearful interview" on Hollywood Reporter. I haven't read the articles so maybe they do expound on her 10-year history of internet bigotry, however, judging from the titles, it looks like more of the same: Feel sorry for the rich, white woman who took her rich, white ass online and decided to share 140 characters of stupidity. Because the other thing is, if Roseanne would have just sat there and ate her food, her show would still be on and she would continue being the 2018 lovable bigot of primetime television.  
Imagine if they had all this empathy and worked this hard on the equitable media representation of blacks, Latinos, transwomen, women, Muslims, immigrants, etc. You know, the people who have historically been misrepresented and rendered invisible. That'll be the day.
Comments
comments
Chrissy Teigen and John Legend Share News of the Loss of Their Unborn Child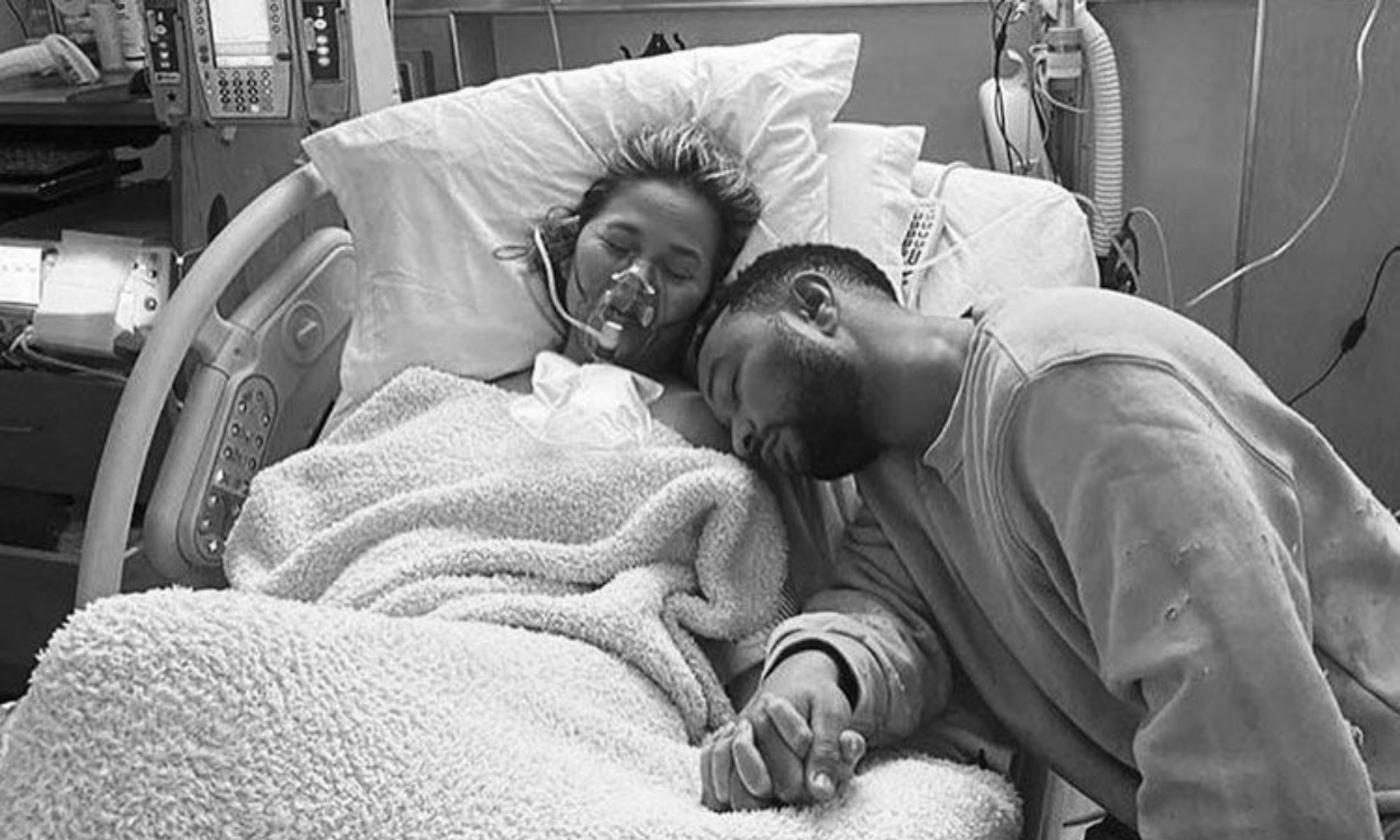 Early Thursday morning Chrissy Teigen and John Legend let the world know of the loss of their unborn child. In a heartfelt and heartbreaking post to social media, Teigen described her and husband John Legend's "deep pain you only hear about." She went on to talk about how the couple does not typically name their children "until the last possible moment after they're born, just before (they) leave the hospital," but somehow they fell on the name "Jack."
The heartbreaking news comes just days after first being admitted to the hospital for what she described as heavy bleeding. However, two days ago, she assured fans that both her and baby were healthy and doing well. Teigen, no stranger to social media, continued to engage her following, giving brief updates along the way, when shortly after midnight she shared photos of her and John in the hospital cradling their newborn in the immediate aftermath.
While her husband has remained largely unproblematic and scandal-free, Teigen has been the frequent target of scathing criticism – much of which is completely valid. From her ridiculing Black hair, to her seemingly mocking intimate partner violence when she referenced Megan Thee Stallion and Tory Lanez's incident, Chrissy Teigen has been the focus of such harsh vitriol that she has threatened to quit social media altogether on multiple occasions. Sharing such personal news with the world may come as a surprise to many.
Overwhelmingly, however, the internet's response has been positive and embracing. Celebrities and non-celebs alike have offered words of support to the couple as they go through this difficult time. See both the model's post and the heartwarming responses to it below.
Comments
comments
Chadwick Boseman Passes Away At 43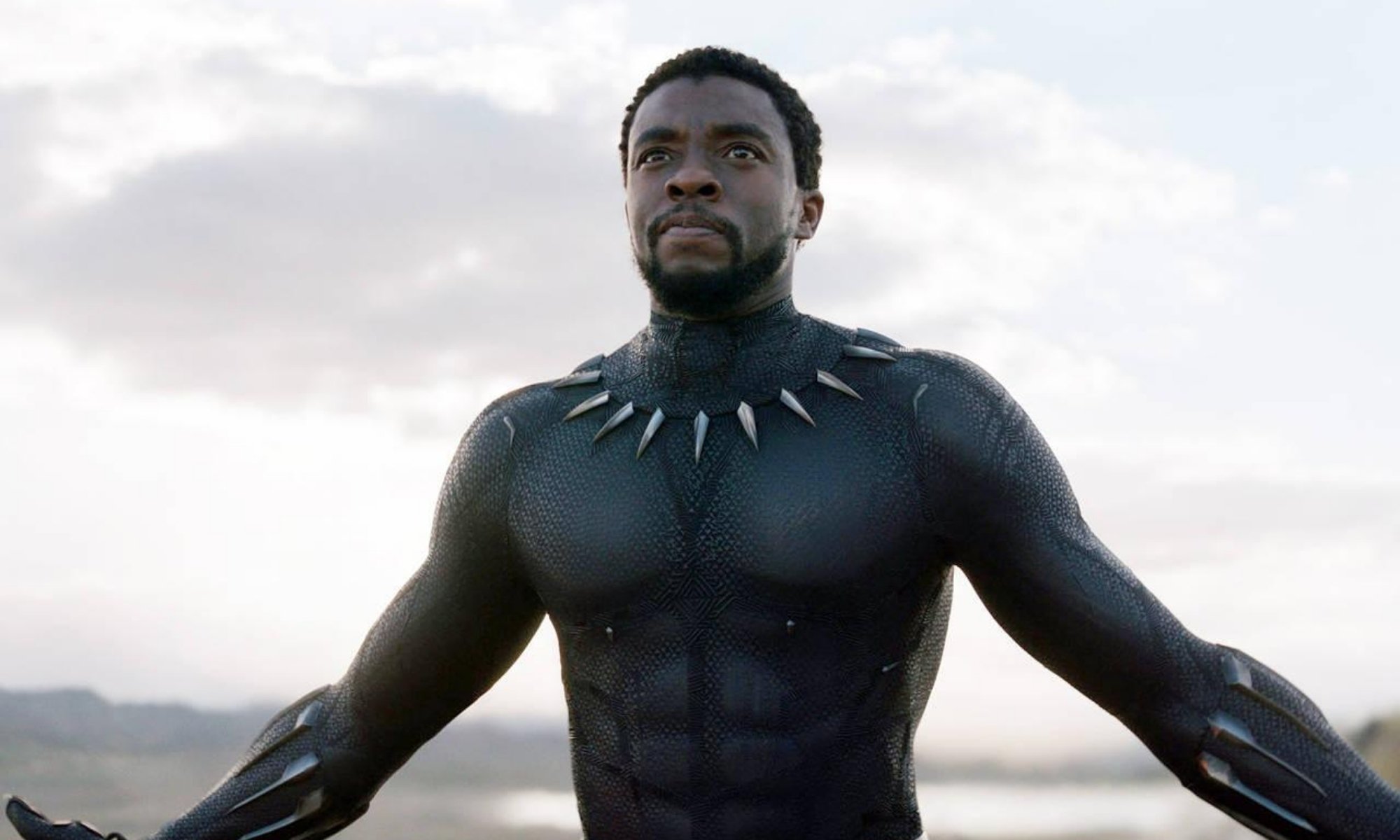 Actor Chadwick Boseman, best known for his role as King T'Challa in the box office smash "Black Panther" passed away from colon cancer Friday.
The actor was first diagnosed with stage 3 cancer in 2016, but remained active in his career with much of his work being released post-diagnosis. A statement from his family confirmed that he continued to work despite his cancer progressing, befitting a man who brought America's first Black superhero to the silver screen.
As the news of the actor's death spread, many took to social media to share their condolences.
The tributes continue to flood in as news of his passing continues to ripple through. Read the official statement from his family below.
"It is with immeasurable grief that we confirm the passing of Chadwick Boseman.
Chadwick was diagnosed with stage III colon cancer in 2016, and battled with it these last 4 years as it progressed to stage IV.
A true fighter, Chadwick persevered through it all, and brought you many of the films you have come to love so much. From Marshall to Da 5 Bloods, August Wilson's Ma Rainey's Black Bottom and several more, all were filmed during and between countless surgeries and chemotherapy.
It was the honor of his career to bring King T'Challa to life in Black Panther.
He died in his home, with his wife and family by his side.
The family thanks you for your love and prayers, and asks that you continue to respect their privacy during this difficult time."
Comments
comments
When White Privilege Isn't Enough to Get Into USC: Lori Loughlin Sentenced to 2 Months in Prison
Actress Lori Loughlin was sentenced to two months in prison today for her role in the college admissions scandal. If you haven't followed the 10-month-long saga, Loughlin and her husband Mossimo Giannulli, a fashion designer, plead not guilty to a bribery charge in a college admission scam back in 2019… Because white privilege just isn't what it used to be.

The two later plead guilty to paying William Rick Singer, the mastermind, $500,000 to guarantee their two daughters a spot at the University of South Carolina.
Loughlin's sentence came several hours after her husband's five-month sentence. According to the US Attorney for the District of Massachusetts, Giannulli's five-month sentence also came with a whopping fine of $250,000 and 250 hours of community service.
"[Giannulli] engaged more frequently with Singer, directed the bribe payments to USC and Singer, and personally confronted his daughter's high school counselor to prevent the scheme from being discovered, brazenly lying about his daughter's athletic abilities," US Attorney Andrew Lelling of Massachusetts said in the memo released on Tuesday. "Loughlin took a less active role, but was nonetheless fully complicit, eagerly enlisting Singer for a second time for her younger daughter, and coaching her daughter not to 'say too much' to her high school's legitimate college counselor, lest he caught on to their [fradulent activity].
Comments
comments