Y'all stanned a man who told y'all he would get on and leave your ass for a white girl only to be surprised when he actually did the shit… and then he left the whole community! It's always sad when you see a person of color struggle with the effects of internalized racism, but it's worse knowing Kanye did not begin his career this way. Despite his reclusiveness, the signs were still there.
In preparation for Yeezy Season 4 in 2016, a casting call was issued. Many would be taken aback by what they would read.
Just the Human Race
The man who once said George Bush doesn't care about Black people would call for racially ambiguous women in a manner that translated to "Light skinned women only." It was a verifiable PR disaster. Black Twitter had yet again rallied to snatch Kanye as bald as Amber Rose and as a community we were here for the mess. Despite a short-lived public shaming and claims to boycott Kanye's brand, season 4 outsold previous collections by 35 percent in the first month.
That figure does not even include the brand's shoe sales. On the heels of the release of his new album, following controversial comments regarding the "artist's" opinions on slavery, politics, and thought, we need to ask ourselves a serious question – Is cancel culture working?
Over the past 4 years, we've seen an increase in outrage marketing – the ploy of purposefully upsetting a targeted demographic for the sake of increasing brand awareness. Pepsi, H&M, Doritos, BIC, Dove, and many others have exploited the power of social media outrage as a means to advertise freely off the backs of angry would-be consumers, only to issue malformed apologies to appease the general public. The song and dance is always the same:
an intentionally divisive, poorly conceived, poorly executed campaign is released
the public in their anger shares the campaign by dragging it up and down these social media streets
the company apologizes and people, in their ignorance, give the company a pass just to go back to consuming the same content
Where is the recompense?
While casually promoting his next season of Yeezy "fashions" via Kim Kardashian's Instagram feed, Ye returned to social media to share news of produced albums and hinted at the release of his own self-titled work. Like all celebs do, he embarked on a press tour, however uncommon his stops may have been. May 2018, Kanye made waves during a TMZ interview where he had an embarrassing exchange with Harvey Levin before being checked by Van Lathan. His now infamous take on slavery being a choice has begun to cost him dearly, or has it?
Adidas isn't dropping "slavery's a choice" Kanye but they won't sign Colin Kaepernick unless he's on a team. Keep it.

— Ira Madison III (@ira) May 3, 2018
As his 8th consecutive album to open at number 1, tying a record held by The Beatles and Eminem, Ye is all smiles in his second week atop the Billboard Hot 100 with over 100 million streams. Adidas, the company that manufactures Yeezy, has yet to suffer a major financial loss because of Kanye's comments. Anyone with eyes can see something in the milk ain't clean. If no one is supporting Kanye right now, why are his numbers doing so well? Well…for that, you've got to know his audience.
You don't have all the answers, Kanye!
Now, I'll keep it 100, and this is just my opinion, but Kanye's fanbase has been white boys in dirty vans for a long time. While we were Broke Phi Broke and supporting a rapper who we thought had a different vision, a different take on the black millennial's experience in America, hype beasts who vape were closing in on a seat at the cool kids table. And that's fine. Appealing to a variety of people is awesome when the exposure does not come at the expense of the freedoms of others'. But don't sit there in a MAGA hat talking about Dragon Energy like you're going to spirit bomb the racism away.
Kanye's recent appeals to Republicans have amassed him favor with the Tiki Torch Tammy's and Tyler's of Amerikkka and that is incredibly dangerous. Any person with a platform as prominent as his needs to understand the gravity of our current political climate and experience the fallout of being held accountable for trash views. It is not acceptable to support a man who views our current potato-in-chief as a brother. The same potato that believes nazis are fine people. As consumers, we have to hold our faves accountable. We cannot give them the luxury of separation from their art because that art is what affords them the safety of being removed from the effects of dangerous policies/tactics that are enacted. People with loud voices like to play respectability roulette until they're gambling with their livelihood.
See what I mean? Will you be supporting Kanye and the artists he's collaborated with? Should people he works with be subject to the same scrutiny? Let's talk about it in the comments.
Comments
comments
Rolling Ray Undergoes Surgery After Wig Catches On Fire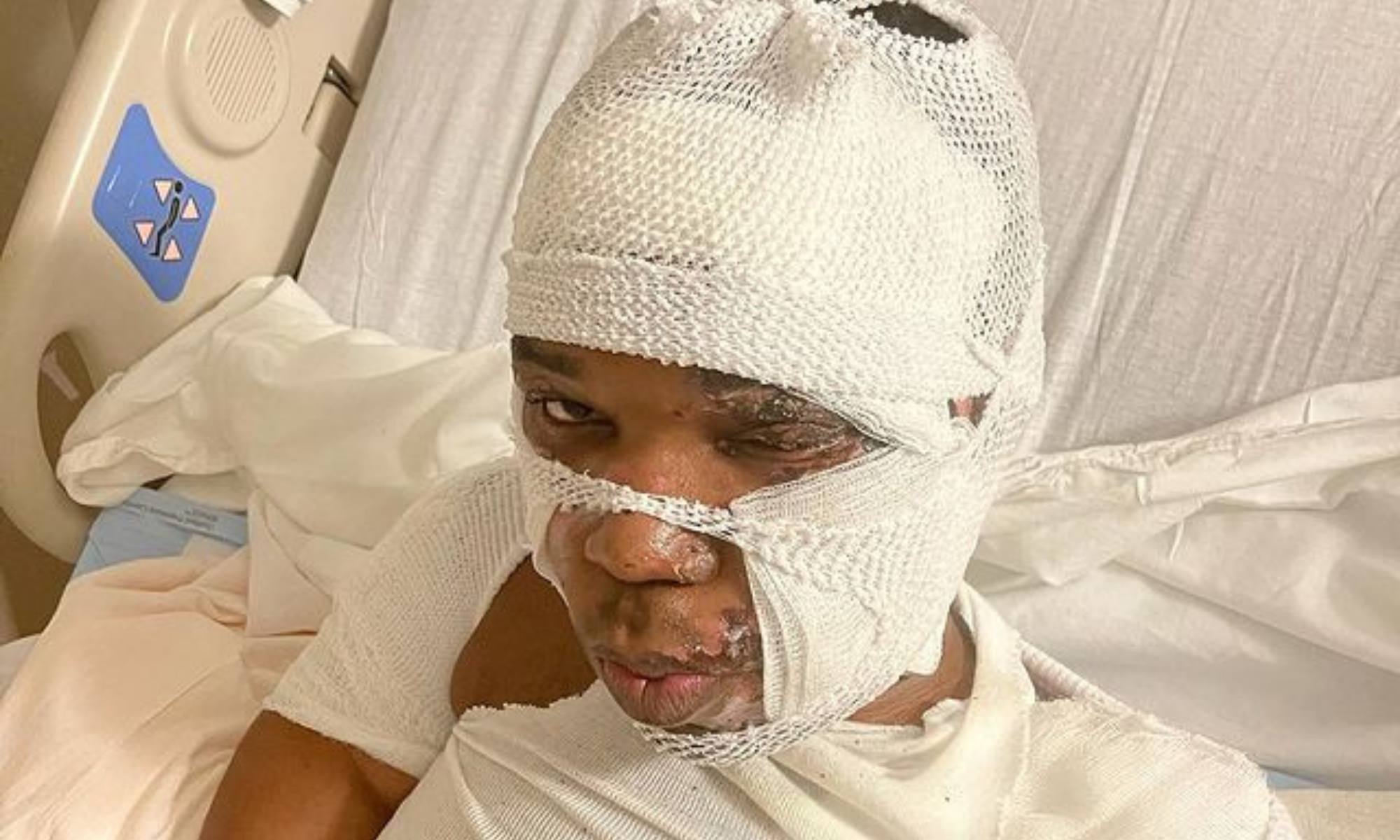 Social media star Rolling Ray underwent surgery Tuesday morning to treat serious burns on his body after his terrible wig accident last week.
In a series of IG stories, he let his audience follow along as he prepped for surgery.
Last week Rolling Ray announced he was hospitalized after his wig caught on fire! During a January 13 Instagram Live session hosted straight from his hospital bedside, he showed his severely burnt and damaged face telling viewers his "whole skin, legs, arms, feet, and everything" were burned.
In a more recent Live, Ray explained the incident that led to his whole wig catching on fire: an unfortunate smoking accident. "It just, like, lit on fire when I tried to light the cigarette," he recounted. "So I get to trying to snatch the wig off. B***h, the fire goes to my f*****g shirt, to my feet, to my legs, to my back. It's a fire everywhere, it's a fire in the whole room."
Of course the internet trolled him in a disgusting display of ableism and heartlessness. Comments like "Rolling Ray should have stopped, dropped, and rolled" and "karma's a b***h" had social media conflicted in its feelings about his accident. His sensation comes from his harsh and, often, below-the-belt reads (just last month he told Yung Miami to "dig (sic) up" her dead baby father. However, the criticism didn't stop him from responding on Twitter.
Rolling Ray might be problematic as all get-out, but we do not tolerate ableism here. We wish him well as he heals.
Comments
comments
Fantasia Reveals Gender of Baby On the Way!
On Tuesday singer-songwriter and "American Idol" winner Fantasia Barrino took to social media to reveal that she is having a baby girl, her first child with husband Kendall Taylor.
In a series of Instagram stories, Fantasia showed pink fireworks being shot off during a gender reveal party, to her and her hubby's excitement! She continued by sharing what her daughter-to-be's name will be: Keziah London Taylor.
The news comes after the couple revealed they had struggled to conceive since their 2015 marriage. During a November episode of her IG Live show "Taylor Talks," she described continuously praying for a child with her husband. Fantasia, a deeply devout Christian, was obviously elated when she shared the news.
"God I Want To Thank You!" she said in an Instagram caption. "You Gave Us A Seed even when the Doctor said that one of my Tubes [was] Closed you said Different. @salute1st I Love You King and I can't wait to see who He or She acts Like."
We can see Fantasia and family are all super excited to be welcoming a baby girl into their lives. All congratulations to her.
Comments
comments
Kim Kardashian and Kanye West Are Getting Divorced, Report Says
In a story published Tuesday evening, Page Six is reporting that Kim Kardashian and Kanye West are getting divorced, with the two already in settlement talks. The news comes after the couple spent the holiday season separately – Kanye at his ranch outside Cody, Wyoming, Kim and the kids with her famous family in southern California.
A source close to Kardashian was quoted saying, "Kim got Kanye to go up there so they could live separate lives and quietly get things sorted out to separate and divorce. She's done." Kardashian, 40, and West, 43, are said to be splitting because of marital problems directly related to Kanye's very public mental health struggles.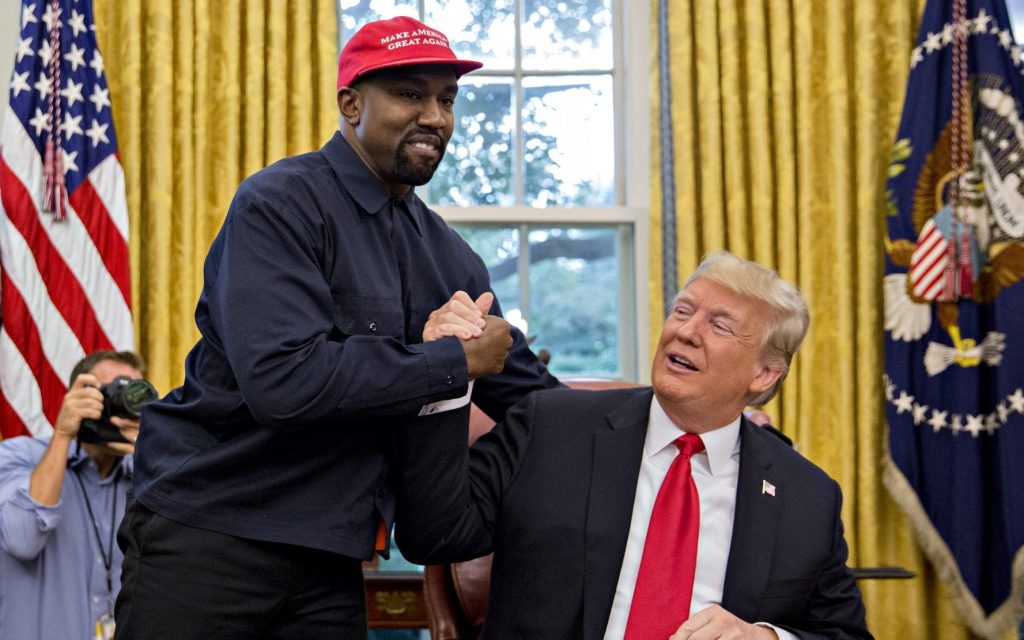 For several years the rapper's various antics have caused fans to worry. After coming out as a Trump supporter, West then announced his own 2020 presidential bid under a new political party: the Birthday Party. At a campaign rally in South Carolina, he was seen rambling, debating individual audience members, and at times, crying. In various interviews, he has rambled on almost incoherently, and his tweetstorms are now infamous.
For her part, Kim has always supported her husband and has openly discussed the difficulties of their marriage. Back in June, she shared on social media, "Anyone who has [bipolar disorder] or has a loved one in their life who does, knows how incredibly complicated and painful it is to understand… People who are unaware or far removed from this experience can be judgmental and not understand that the individual (has) to engage in the process of getting help no matter how hard family and friends try."
It appears she has finally reached her limit in the union with the unnamed source saying, "She is serious about taking the bar exam and becoming a lawyer, she is serious about her prison reform campaign. Meanwhile Kanye is talking about running for president and saying other crazy s**t, and she's just had enough of it."
Separately, a source close to Kanye alleges the rapper is sick of his wife and her family, which might have some truth to it since he has tweeted some pretty nasty things about them in the past. "I been trying to get divorced since Kim met with Meek at the Warldolf [sic] for 'prison reform,'" he said in a now-deleted July tweet. Recently, he hasn't been featured on his wife's Instagram and has largely remained out of the public eye.
With the news yet to be confirmed, the "divorce is imminent" reports are just rumors for now. We'll be following the news as more information comes out.
Comments
comments