No one expects to catch tea at breakfast, but at 9 am Khia went live on IG to discuss The Queens' Court and let it all go. When I tell you she took no prisoners, I mean that!
Perceived to be a difficult person and following the supposed collapse of The Queens' Court, many have shunned Khia and taken to Twitter and Instagram to pick a side. With a week of silence behind her, Khia took to IG the morning of February 13th to share all the details of the events that surrounded the disappointing February 5th show.
Everybody Catching Bullets Ho'
Khia isn't called motor mouth for no reason because she let so many people have it that I lost count. She dragged the people who set up the equipment for The Queens' Court that fateful Monday. After turning
her sights from the collapse of that stream, Khia went on to attack Funky Dineva and other vloggers who quickly jumped into the foray to profit from using The Queens' Court to get views but things got *personal*. She drug Mo'Nique for her performance in Precious saying she only won that Oscar because she was channeling her mother's response to her sexual abuse. She attacked Funky Dineva for his alleged love of cocaine, going so far as to recount an episode where he snorted it from a bar in plain sight. She went in on him for his rental suit, stealing appliances, and destroying property. I had to clutch my pearls and it wasn't even 10 AM yet!
Fresh Brewed Tea
Fresh from the gym, Khia went live from her home to share a harsh truth that everyone that roots for you publicly does not stand for you privately. The chaos of conspiring assistants and rumors of infighting came to light in Khia's account. She states despite pleading with Madison to just keep things simple, the advice of unseen showrunners won TS over, leading to the change in the set, addition of props, and increased expenditure, all of which she thought were unnecessary.
As a fan of the show, I wasn't thrilled with the change of their set in TS Madison's home, frequently called The Marvelous Chateau. I agreed with her that simpler was better and their original setup was more than agreeable for creating the atmosphere of a ki with a couple of the realest women you'd ever meet, but I digress. Khia's account of why The Queens' Court has taken a tumble is not rooted in anger with her good friend and co-host. Her rage is however directed at the assistants that are frequently heard laughing in the background, "showrunners", and so-called friends whose creative direction altered the show.
Khia's account of why The Queens' Court has taken a tumble is not rooted in anger with her good friend and
Click To Tweet
Beginning of the End
According to Khia, Mo'Nique was initially supposed to come to TS Madison's house for the interview but later decided to just Skype in. Khia was onboard with the idea because, in previous episodes, they had used the platform to successfully hold court.
She expected everything to be as comical as usual but things quickly turned south. According to Khia, before the meeting was set to occur, TS Madison went to an interview with a trio of men in their home and liked their setup. The lighting arrangement, networking configuration, and technical side of things looked right and Maddie came back to Khia with a pitch — let's upgrade our production. Khia says Maddie told her the men agreed to stop by The Marvelous Chateau and set everything up to look like a studio quality production. Khia insisted that they continue the way things are, that they didn't need to further alter their layout because whenever a network contract was secured, professionals would be better equipped to fit their needs. Although Khia did not want to make any further changes, Madison purchased the necessary equipment and the ball was in place…but it wouldn't move until just 2 hours before the show was to begin.
Digital Breakdown
In a recent upload, TS Madison says it was Super Bowl Sunday and admitted that things should have been in place Saturday, two days in advance but things were delayed because Khia had not appeared in time for preparations to begin. Connectivity issues arose when Madison discovered that you couldn't have 2 modems in a single residence, which is against Comcast's company policy.
The fact that the people who were setting this up for her didn't know this not only proved their incompetence, it cost Madison $200. Wanting to improve the quality of the show to accommodate Oscar winner Mo'Nique, Maddie went on to spend $700 to use a program that allowed them to have everyone onscreen at once. Ever the perfectionist, she wanted The Queens' Court as a brand to appear ready for bigger things and holding an iPad or her phone would have been tacky to her. She lamented that Khia was not as emotionally invested in their success that day. In Khia's video, she says why.
Don't Trust 'Em
Uneasy with the idea of strangers coming in and involving themselves in the production of their show, Khia disconnected herself from their goings on based on feelings. She felt as though they were coming just to be onlookers to their sabotage, having no real value to add to their show. Khia says that Madison was aware of how she felt toward the men who were assisting in their setup but they continued anyway without Khia present Saturday when they were initially supposed to set up. When Khia finally did arrive and things were not working as planned, she insisted they contact Mo and ask her to reschedule. Mo'Nique immediately responded negatively. Of course, they continued with the scheduled interview anyway, Khia wasn't having it and left Maddie in tears of frustration while Mo'Nique and her accomplice got their lives muttering to themselves between inauthentic reassurance. And that's where we are now.
We Need A Resolution
Through all of this, Khia insists that she harbors no ill will toward Maddie and Maddie has said the same in her own statement. As a fan of the show, I truly hope they resolve their issues, get back to the basics, and March 19th return with a clean slate. The duo will still be meeting their tour dates, with the first occurring on Feb 17th in DC. As many sit at home with their glasses filled to the brim with petty juice and Bacardi with a splash of Coca-Cola, the court won't be in session fast enough.
What do you think of the recent events? Will there be a new set of hosts March 19, and will the audience tune in?
Comments
comments
Rolling Ray Undergoes Surgery After Wig Catches On Fire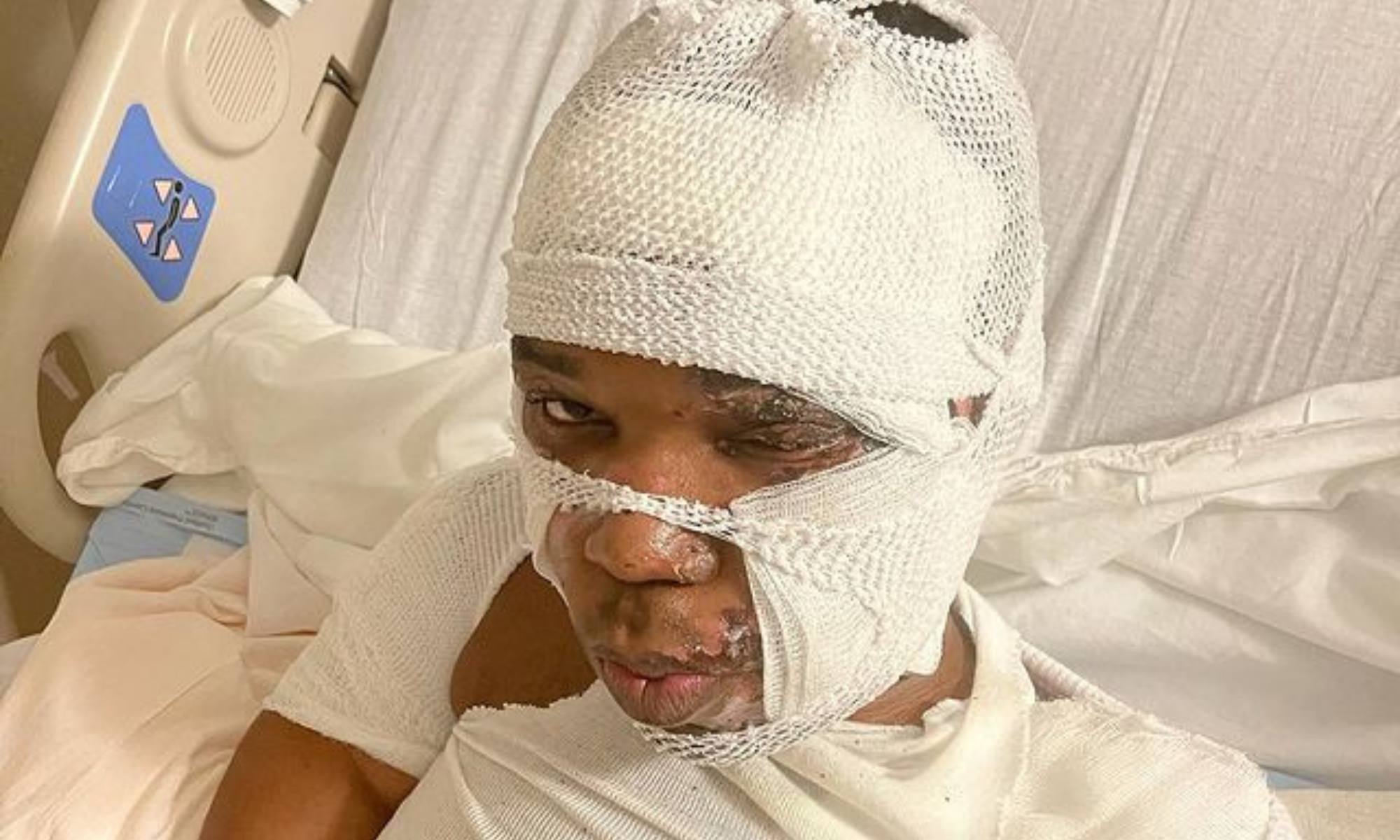 Social media star Rolling Ray underwent surgery Tuesday morning to treat serious burns on his body after his terrible wig accident last week.
In a series of IG stories, he let his audience follow along as he prepped for surgery.
Last week Rolling Ray announced he was hospitalized after his wig caught on fire! During a January 13 Instagram Live session hosted straight from his hospital bedside, he showed his severely burnt and damaged face telling viewers his "whole skin, legs, arms, feet, and everything" were burned.
In a more recent Live, Ray explained the incident that led to his whole wig catching on fire: an unfortunate smoking accident. "It just, like, lit on fire when I tried to light the cigarette," he recounted. "So I get to trying to snatch the wig off. B***h, the fire goes to my f*****g shirt, to my feet, to my legs, to my back. It's a fire everywhere, it's a fire in the whole room."
Of course the internet trolled him in a disgusting display of ableism and heartlessness. Comments like "Rolling Ray should have stopped, dropped, and rolled" and "karma's a b***h" had social media conflicted in its feelings about his accident. His sensation comes from his harsh and, often, below-the-belt reads (just last month he told Yung Miami to "dig (sic) up" her dead baby father. However, the criticism didn't stop him from responding on Twitter.
Rolling Ray might be problematic as all get-out, but we do not tolerate ableism here. We wish him well as he heals.
Comments
comments
Fantasia Reveals Gender of Baby On the Way!
On Tuesday singer-songwriter and "American Idol" winner Fantasia Barrino took to social media to reveal that she is having a baby girl, her first child with husband Kendall Taylor.
In a series of Instagram stories, Fantasia showed pink fireworks being shot off during a gender reveal party, to her and her hubby's excitement! She continued by sharing what her daughter-to-be's name will be: Keziah London Taylor.
The news comes after the couple revealed they had struggled to conceive since their 2015 marriage. During a November episode of her IG Live show "Taylor Talks," she described continuously praying for a child with her husband. Fantasia, a deeply devout Christian, was obviously elated when she shared the news.
"God I Want To Thank You!" she said in an Instagram caption. "You Gave Us A Seed even when the Doctor said that one of my Tubes [was] Closed you said Different. @salute1st I Love You King and I can't wait to see who He or She acts Like."
We can see Fantasia and family are all super excited to be welcoming a baby girl into their lives. All congratulations to her.
Comments
comments
Kim Kardashian and Kanye West Are Getting Divorced, Report Says
In a story published Tuesday evening, Page Six is reporting that Kim Kardashian and Kanye West are getting divorced, with the two already in settlement talks. The news comes after the couple spent the holiday season separately – Kanye at his ranch outside Cody, Wyoming, Kim and the kids with her famous family in southern California.
A source close to Kardashian was quoted saying, "Kim got Kanye to go up there so they could live separate lives and quietly get things sorted out to separate and divorce. She's done." Kardashian, 40, and West, 43, are said to be splitting because of marital problems directly related to Kanye's very public mental health struggles.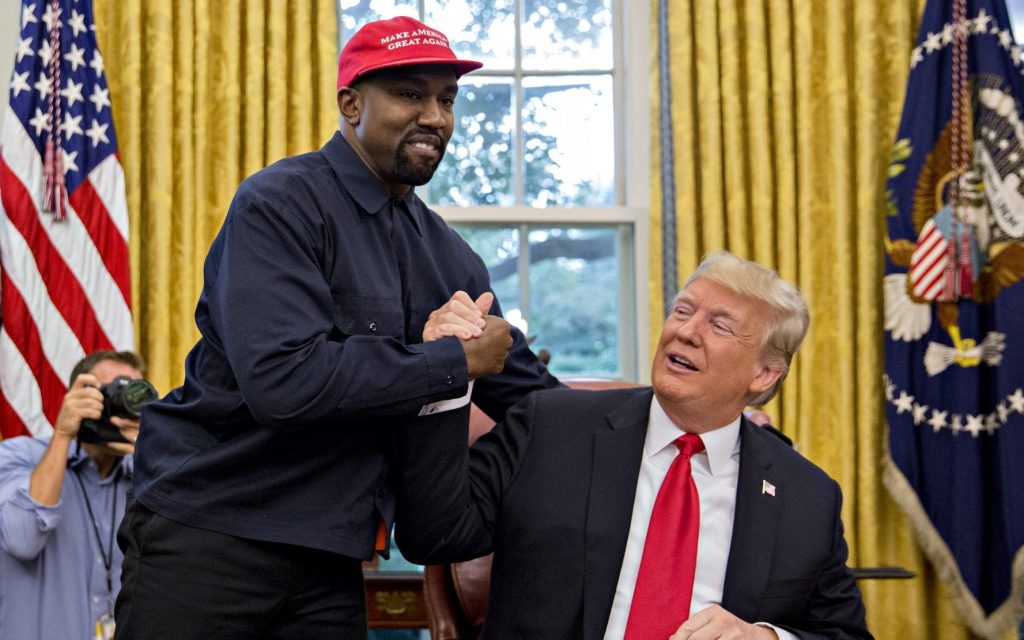 For several years the rapper's various antics have caused fans to worry. After coming out as a Trump supporter, West then announced his own 2020 presidential bid under a new political party: the Birthday Party. At a campaign rally in South Carolina, he was seen rambling, debating individual audience members, and at times, crying. In various interviews, he has rambled on almost incoherently, and his tweetstorms are now infamous.
For her part, Kim has always supported her husband and has openly discussed the difficulties of their marriage. Back in June, she shared on social media, "Anyone who has [bipolar disorder] or has a loved one in their life who does, knows how incredibly complicated and painful it is to understand… People who are unaware or far removed from this experience can be judgmental and not understand that the individual (has) to engage in the process of getting help no matter how hard family and friends try."
It appears she has finally reached her limit in the union with the unnamed source saying, "She is serious about taking the bar exam and becoming a lawyer, she is serious about her prison reform campaign. Meanwhile Kanye is talking about running for president and saying other crazy s**t, and she's just had enough of it."
Separately, a source close to Kanye alleges the rapper is sick of his wife and her family, which might have some truth to it since he has tweeted some pretty nasty things about them in the past. "I been trying to get divorced since Kim met with Meek at the Warldolf [sic] for 'prison reform,'" he said in a now-deleted July tweet. Recently, he hasn't been featured on his wife's Instagram and has largely remained out of the public eye.
With the news yet to be confirmed, the "divorce is imminent" reports are just rumors for now. We'll be following the news as more information comes out.
Comments
comments