Did you not learn your lesson from this last time?
Twitter streets are hot after screenshots of alleged conversation on SnapChat between an unknown person and DJ Envy, according to Miss Scandal's Twitter account who provided the screenshots. The screenshots were posted titled 'The Breakfast's Club Vey Own Dj Envy Likes WHAT'. Screenshots show a conversation about 9.5-inch dildos and titties. Chile you can't make this up. It looks like DJ Envy might be calling up Gabrielle Union as the conversation shifted to getting cakes licked. Not birthday cakes.
The Breakfast Club's Very Own DJ Envy Likes WHAT – Miss Scandal💋 pic.twitter.com/Gz9bnZ5rzD

— Miss Scandal 💋 (@iammissscandal) October 26, 2017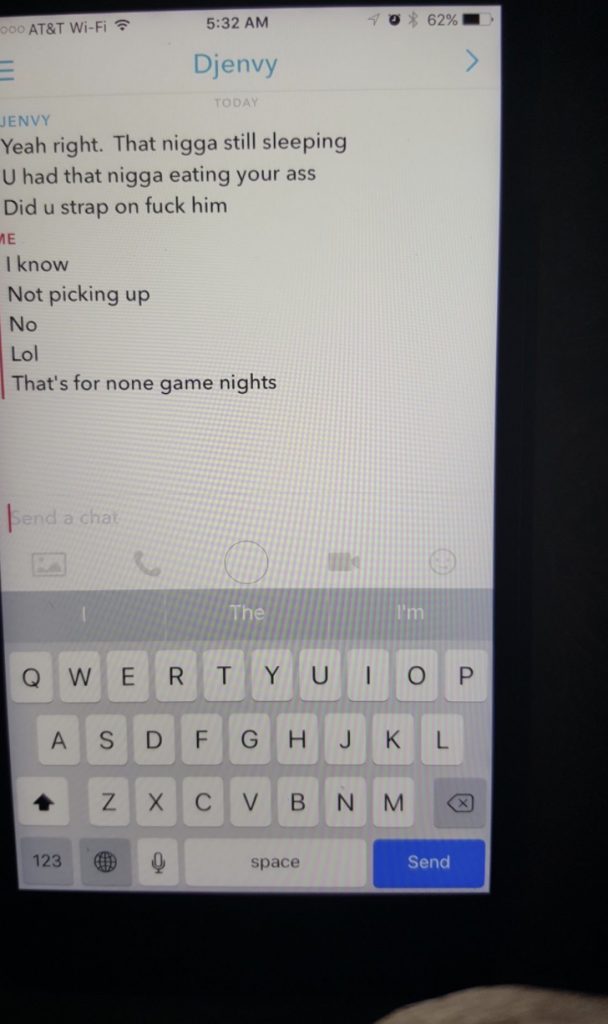 #cthagod feels like that 1st anal experience..

— djenvy (@djenvy) January 2, 2012
.
.
Fix it Jesus. If the allegations are true this would be the second time DJ Envy has had infidelity issues. As you can remember in 2013 when Envy was on his 'Crying Tour' where he publicly apologized to his wife of 5 for cheating with Erica Mena back in 2013. The couple has since gotten past this and has often talked about how they overcame the situation.
If everything is true Gina are you going to stand by your man's side again?
What you gone do Gia?
UPDATED! DJ Envy's Snapchat's name is 'SirEnvy1' so this is not DJ Envy.
Gabrielle Union headed to DJ Envy's house with the strap: pic.twitter.com/bDMnpf7dv0

— ronald isley (@yoyotrav) October 26, 2017
DJ Envy when shorty offered to pound his brown balloon-knot with 9.5 inches of Rubber pipe… pic.twitter.com/Go4ZKt4B3y

— bigmike (@mikelowkey) October 26, 2017
Comments
comments