I am so tired of worthless men making excuses for trash behavior. Recapping the weekend's events, The Breakfast Club's DJ Envy and Charlamagne tha God put their capes on for Offset.
FUCK YALL I MISS CARDI

— OFFSET (@OffsetYRN) December 9, 2018
This weekend, Offset decided to take his gnarled fingers to Twitter to let us know he missed his wife. Because, you know, it's OUR fault HE cheated on HIS wife. Once Angela Yee mentioned it in the Rumor Report segment, Charlamagne was quick to come to Offset's rescue saying:
"Drop one of Clue's Bombs for Offset. That's what you're supposed to be doing. That's your wife."
HIS wife. The same wife he had no problem embarrassing for nearly 2 years.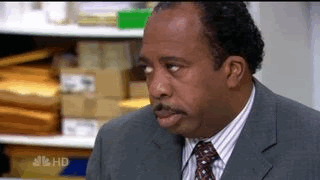 Silent as usual, Yee didn't comment on the insignificance of Charlamagne's addition and continued. It wasn't long before she was interrupted by DJ Envy. Insisting that Cardi isn't missing him "right now", Envy and Charlamagne are holding out hope that a man who cheats will be rewarded with fidelity.
Moving On
During a performance, Cardi changed the lyrics to 'Motorsport' and of course they had something to say about that too. Calling Cardi's switch up "pressure", Tweedledee and Tweedledum believe Cardi is just warning Offset to be a better man.
They must have forgotten the warnings she's given him in the past. During a December 2017 performance, Cardi said "I let a n*gga know though. You do that sh*t again, you gon' lose your wife." During her Grammy Nominated Saturday Night Live performance, Cardi let Offset know again in "Be Careful'. Offset isn't worthy of another opportunity to disappoint Cardi. Period.
Offset does not own his actions. He is blaming fans and social media users for their split. In an almost "I would have gotten away with it if it wasn't for you meddling kids." fashion, he was exposed. He's forced to appeal to his wife on Twitter because she got a new number and phone. When it comes to Offset, he's a business partner and the father of Cardi's child. That's it.
In since deleted tweets and from many interviews, we know that both DJ Envy and Charlamagne tha God have a history of cheating. Neither of them deems cheating as unacceptable or "deal-breakers" in a marriage. While some with wealthy spouses may heal like wolverine, that doesn't work for everyone. Right now, it certainly isn't working for Cardi.
Comments
comments
Harvey Weinstein Allegedly Reaches $44 Million Lawsuit Settlement
According to several news outlets, disgraced entertainment mogul Harvey Weinstein has reached a $44 million settlement with several of his accusers and creditors. With $30 million going to survivors of his depravity and $14 million going to legal fees, Weinstein still isn't out of the water just yet. The former famed producer is set to go to trial for his many criminal charges in New York this September.
Accused of sexual harassment by more than 80 women, Harvey Weinstein is attempting to settle out of court before standing trial. He is currently only facing criminal charges for sexual violence against two women despite the many complaints waged against him. Since sexual harassment is deemed a civil violation, the outcome of this settlement could set a horrific standard for the treatment of victims of sexual misconduct.
The total sum of $44 million is set to be paid by insurance policies. However, that is contingent upon the finalization of the current agreement. The current deal states $30 million would be split between alleged victims, creditors of his former studio, and some former employees. But there will be no vindication for Weinstein in light of the #MeToo movement which has shed light on many injustices within and outside of the entertainment industry.
As Weinstein continues to hold to his "not guilty" plea, onlookers will have to await the beginning of his criminal trial, which is set for September 9th.
Comments
comments
Jussie Smollett's Case File Unsealed, Prosecution Details Public
In a completely unexpected move, a Cook County judge has ordered Jussie Smollett's case file to be unsealed. The "Empire" actor was facing 16 charges that were all abruptly dropped by prosecution. His attorney then worked to ensure case particulars would never see the light of day under the guise of maintaining Jussie's privacy. However, Circuit Judge Steven Watkins has stated the media presence of Smollett and his attorneys proclaiming his innocence has made the need for a sealed case file unnecessary. Now, news media outlets are scrambling to uncover the details of Jussie's hate crime.
What's Done In The Dark
Thursday, Judge Watkins read from a 10-page ruling, citing the actions of Smollett were "not the actions of a person seeking to maintain his privacy or simply be let alone." While acknowledging his status as an actor and performer in the public eye, Watkins expressed where he found fault in Jussie's behavior. Continuing, "it was not necessary for him to address this so publicly and to such an extent," Watkins ruled the court could not find good cause to keep the case records sealed.
An attorney from Jussie Smollett's team would not comment on whether they would attempt to appeal Watkins' decision. But there was little to be gained immediately from the ruling. As news reps wait for the criminal file to be unsealed, they have access to just a 192-page document which primarily contains the media's objections to the sealing of the file. However, the Cook County State's Attorney's Office believes more shall be revealed June 3rd.
Comments
comments
Mississippi Mayor Offers $10K for Drug Dealers and Gang Members to Leave Town
Clarksdale Mayor Chuck Espy is prepared to pay a high price for "safety". Offering up his own money to get drug dealers and gang members out of his city, the Mississippi mayor has proposed a relocation fund that he hopes will improve the quality of life for residents.
During a press conference on Monday, Mayor Espy stated he believed those indulging in criminal behavior are just in the wrong environment. He hopes that the funds would provide them a fresh start elsewhere and is targeting "drug dealers, gang members, and any wannabe criminals" within the limits of Clarksdale. With offers beginning at $10,000, Mayor Espy says now is the time if leave if you're not going to change.
The relocation fund is just one part of a five point plan which focuses on a no tolerance policy, preservation of lives, rehabilitation programs, and intervention. Although it seems to be a final warning to those of the criminal element, Espy and local Reverend John Givins are emphasizing the opportunity for change is still on the table. In addition to the relocation fund, etiquette classes, education, and cognitive behavioral treatment will be made available to desiring citizens.
In a statement released just before the press conference, Espy communicated the success of a "Corrective Action Plan" has influenced this new approach. He plans to "double-down and implement a systemic approach and use proven models that address crime directly." The model used in 2018 saw their number of homicides drop exponentially. But that success also came with attacking internal issues within the police department head on.
Describing their circumstance as an inherited 15-year problem, Espy, commissioners, and the police chief have had to crack down on internal corruption and offer solutions for improvement. Providing customer service training, anger management training, community policing, officer education, and formal disciplinary action, the City of Clarksdale is following a model for overall reform and not just policing the citizens.
Do you believe that a relocation stipend is a good idea or will it just fund criminal activity elsewhere?
Comments
comments