I am so tired of worthless men making excuses for trash behavior. Recapping the weekend's events, The Breakfast Club's DJ Envy and Charlamagne tha God put their capes on for Offset.
FUCK YALL I MISS CARDI

— OFFSET (@OffsetYRN) December 9, 2018
This weekend, Offset decided to take his gnarled fingers to Twitter to let us know he missed his wife. Because, you know, it's OUR fault HE cheated on HIS wife. Once Angela Yee mentioned it in the Rumor Report segment, Charlamagne was quick to come to Offset's rescue saying:
"Drop one of Clue's Bombs for Offset. That's what you're supposed to be doing. That's your wife."
HIS wife. The same wife he had no problem embarrassing for nearly 2 years.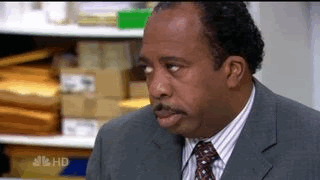 Silent as usual, Yee didn't comment on the insignificance of Charlamagne's addition and continued. It wasn't long before she was interrupted by DJ Envy. Insisting that Cardi isn't missing him "right now", Envy and Charlamagne are holding out hope that a man who cheats will be rewarded with fidelity.
Moving On
During a performance, Cardi changed the lyrics to 'Motorsport' and of course they had something to say about that too. Calling Cardi's switch up "pressure", Tweedledee and Tweedledum believe Cardi is just warning Offset to be a better man.
They must have forgotten the warnings she's given him in the past. During a December 2017 performance, Cardi said "I let a n*gga know though. You do that sh*t again, you gon' lose your wife." During her Grammy Nominated Saturday Night Live performance, Cardi let Offset know again in "Be Careful'. Offset isn't worthy of another opportunity to disappoint Cardi. Period.
Offset does not own his actions. He is blaming fans and social media users for their split. In an almost "I would have gotten away with it if it wasn't for you meddling kids." fashion, he was exposed. He's forced to appeal to his wife on Twitter because she got a new number and phone. When it comes to Offset, he's a business partner and the father of Cardi's child. That's it.
In since deleted tweets and from many interviews, we know that both DJ Envy and Charlamagne tha God have a history of cheating. Neither of them deems cheating as unacceptable or "deal-breakers" in a marriage. While some with wealthy spouses may heal like wolverine, that doesn't work for everyone. Right now, it certainly isn't working for Cardi.
Comments
comments
Please Be Critical Of Kamala Harris
Before you get excited that a Black female candidate is running for President of the United States in 2020, check her record. Kamala Harris has a very dark history when it comes to how she treats her own.
Californians can speak firsthand of the tyranny of Kamala Harris' policies. Having started a career in law enforcement, Kamala wanted a seat "at the table where decisions are made."Kamala established herself as a law-and-order candidate early in her career during a time when Hilary Clinton pitched her "super predator" spiel. She directly strengthened the prison industrial complex and opposed legislative prison reform. Through incessant terrorizing of Black communities, Kamala's way to the presidency is paved with Black destruction.
Prosecutor-in-Chief
In 2003, Kamala Harris was appointed District Attorney of the City and County of San Francisco. As D.A. the overall felony conviction rate rose from 52% to 67% within 3 years to become the highest in a decade. Convictions for drug dealers increased from 56% to 74% within that time. Kamala's success prompted her to write Smart on Crime: A Career Prosecutor's Plan to Make Us Safer. The book included her views on criminal justice from an economic perspective.
Aside from advocating for the use of a system in which success is contingent upon the oppression of the disenfranchised, Kamala went after sex workers. When BackPage was collapsing from legal issues, sex workers reached out to Kamala. Advocating for retaining the adult section of the site, sex workers said without the feature they would be forced to return to the unsafe streets. Kamala was responsible for lawsuit against BackPage CEO Carl Ferrer, who pleaded guilty to facilitating prostitution and money laundering.
What Kamala Harris is doing, rather effectively might I add, is weaponizing her racial identity to appeal to moderates the same way Obama did. By referencing Shirley Chisholm's campaign in her announcement, Kamala is attempting to appeal to constituents.
Whatever the case, it is important to look at Kamala's track record before you endorse her. Kamala Harris' campaign announcement seems opportunist. To choose Martin Luther King Day after releasing a playlist of music we know she doesn't listen to for the sake of optics is just deceitful.
Comments
comments
Day 30: The Government Shutdown Continues
Having approached the one month mark, the government shutdown of 2019 is the longest in US history. With no resolution in sight, affected Americans are demanding action as they stand on the verge of losing their homes.
This weekend, Trump made a statement offering Democrats a proposal to end the government shutdown. Calling it a "common-sense compromise", Trump has offered the following:
Three years of legislative relief for 700,000 DACA recipients, giving them protection from deportation, access to work permits, and social security numbers
An extension of Temporary Protected Status for three years to immigrants whose protections are approaching expiration
$800 million in humanitarian assistance
$805 million for drug detection technology
2,750 border agents and law enforcement professionals
75 new immigration judge teams to reduce the backlog of court cases
Imploring both parties to embrace his plan, Trump says its an opportunity for "real bipartisan immigration reform." However, Democrats are unwilling to accept the deal which uses DACA as a bargaining chip. Speaking out against the proposal, House Speaker Nancy Pelosi called it "unacceptable." and stated negotiations would take place only when the government reopened.
People Aren't Bargaining Chips

In her statement, Speaker Pelosi said, "Democrats support smart, effective border security solutions" but, initial reports make it clear Trump's proposal is an amalgamation of several previously rejected initiatives. Responding further to the President's address, Pelosi remarked:
Unfortunately, initial reports make it clear that his proposal is a compilation of several previously rejected initiatives, each of which is unacceptable and in total, do not represent a good faith effort to restore certainty to people's lives. It is unlikely that any one of these provisions alone would pass the House, and taken together, they are a non-started. For one thing, this proposal does not include the permanent solution for the Dreamers and TPS recipients that our country needs and supports."
While Democrats are averse to negotiations that include DACA as a bargaining chip, in the past they offered a correction in return for border wall funding. Putting $25 billion on the table for border security, Democrats plan included a 10-14 year path to citizenship for the 1.8 million Dreamers. Their plan could have included a wall, as Senator Chuck Schumer privately promised up to $20 billion for a citizenship path for eligible immigrants. Still, both parties are pressured to resolve their differences and come to an agreement to reopen the government by Americans affected by the shutdown.
2500 Stores Unable to Accept EBT/SNAP
While the government is shut down, benefits for the 39 million recipients have been available without lapse. However, that could soon change. Roughly 2,500 retailers nationwide will be unable to accept any form of SNAP EBT benefits despite the funds early dispersion. Awarded through a debit-style card, stores will be unable to accept the payment method because they missed the deadline for license renewal before the shutdown. According to the U.S. Department of Agriculture, "Over 99 percent of SNAP retailers are able to accept benefits as usual. There is a small percentage of stores that failed to complete a required re-authorization process that was due on December 21."
In addition to concern surrounding food benefits, rental assistance programs are also at a standstill. HUD's official website states the agency is closed until further notice, leaving recipients to panic over whether they can pay their rent. Without HUD assistance, landlords have begun to send notice to tenants that they are responsible for the full financial burden of their housing costs.
Experts speculate the number of Americans impacted by the housing assistance lapse to be nearly 70,000 but that number increases every day. With landlords in a panic, organizations that administer HUD funding are attempting to calm them down so they don't escalate to eviction proceedings. If politicians cannot come to a resolution, potentially millions of low-income seniors, people with disabilities, and families with children face rent hikes, eviction, and homelessness.
Comments
comments
Bitter Baby Father Future Says Russell Wilson isn't a "Real Man"
Future must be desperate for some press following the release of his new album, The WIZRD. While sharing inspiration for his album, Future discussed his thoughts on his ex-fiancée, Ciara, and her husband Russell Wilson.
Kno Mercy
Future and Ciara have not been a couple for years. We all know if the roles were reversed, CeCe would be every kind of low-down descriptor used for women clinging to their ex. Still, her bitter ex will get no pass from me. Being the bitter baby daddy that he is, Future decided to put his unnecessary two-cents in on how Russ and Ciara's relationship works.
While the dynamics of a healthy relationship are completely unknown to the five-time sperm donor, Future thought it was his place to discuss Ciara's happy marriage. Eloquently stating, "he do exactly what she tell him to do", Future seems to resent Russell valuing his wife's opinion enough to love and obey her. The audacity?! The unmitigated gall?! How dare Russell Wilson show respect and admiration for the mind of a woman and care for a child not his own? Behaving so childishly, you'd almost think Future was jealous.
Monster
Future thought it was his place to say Russell should be a "man" and tell Ciara to stop mentioning his name in public indefinitely. Gathering all his ignorance like a spirit bomb, Future spewed the following:
"He not being a man in that position. He not tellin' her, 'Chill out with that on the internet. Don't even talk to him. I'm your husband! You better not even bring Future's name up!' If that was me, she couldn't even bring her exes' names up."
Now I don't know just how fried the remainder of Future's synapses are to formulate such ass-backwards opinions about how successful, functioning men who aren't abusing prescription substances should govern their marriages. But I do know narcissistic abusive behavior when I see it.
What is clear from Future's commentary on Ciara and Russell's happy marriage is this — he's jealous it is not him and is too prideful to admit he wants the prayer like the rest of us. He does not understand the practice of co-parenting or parenting for that matter. In the past, he has said the mothers' of his children should simply explain "they gotta make a sacrifice having a superstar dad." And so he should understand this, Ciara is happy and doesn't care. But I know that it hurts, I know that it hurts his pride, and he can just go cry in a Nissan.
Comments
comments