I am so tired of worthless men making excuses for trash behavior. Recapping the weekend's events, The Breakfast Club's DJ Envy and Charlamagne tha God put their capes on for Offset.
FUCK YALL I MISS CARDI

— OFFSET (@OffsetYRN) December 9, 2018
This weekend, Offset decided to take his gnarled fingers to Twitter to let us know he missed his wife. Because, you know, it's OUR fault HE cheated on HIS wife. Once Angela Yee mentioned it in the Rumor Report segment, Charlamagne was quick to come to Offset's rescue saying:
"Drop one of Clue's Bombs for Offset. That's what you're supposed to be doing. That's your wife."
HIS wife. The same wife he had no problem embarrassing for nearly 2 years.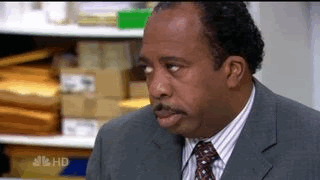 Silent as usual, Yee didn't comment on the insignificance of Charlamagne's addition and continued. It wasn't long before she was interrupted by DJ Envy. Insisting that Cardi isn't missing him "right now", Envy and Charlamagne are holding out hope that a man who cheats will be rewarded with fidelity.
Moving On
During a performance, Cardi changed the lyrics to 'Motorsport' and of course they had something to say about that too. Calling Cardi's switch up "pressure", Tweedledee and Tweedledum believe Cardi is just warning Offset to be a better man.
They must have forgotten the warnings she's given him in the past. During a December 2017 performance, Cardi said "I let a n*gga know though. You do that sh*t again, you gon' lose your wife." During her Grammy Nominated Saturday Night Live performance, Cardi let Offset know again in "Be Careful'. Offset isn't worthy of another opportunity to disappoint Cardi. Period.
Offset does not own his actions. He is blaming fans and social media users for their split. In an almost "I would have gotten away with it if it wasn't for you meddling kids." fashion, he was exposed. He's forced to appeal to his wife on Twitter because she got a new number and phone. When it comes to Offset, he's a business partner and the father of Cardi's child. That's it.
In since deleted tweets and from many interviews, we know that both DJ Envy and Charlamagne tha God have a history of cheating. Neither of them deems cheating as unacceptable or "deal-breakers" in a marriage. While some with wealthy spouses may heal like wolverine, that doesn't work for everyone. Right now, it certainly isn't working for Cardi.
Comments
comments
The Savoy Media Group Presents Memphis Majic
THE WEAVING OF DANCE AND HISTORY ARE BOLDLY INTERTWINED IN A RELEVANT REFLECTION OF OUR TIMES IN THIS MASTERFUL DOCUMENTARY! 
MEMPHIS MAJIC, by Emmy-nominated Director Eddie Bailey, takes a look at the City of Memphis through the lens of a 30-year old Memphis-born street dance called Jookin! Featuring street dance superstar, Lil Buck, MEMPHIS MAJIC seamlessly connects urban dance, Hip-Hop, politics, and history that reveals how one of America's most important cities was built. Memphis Majic is a universal story that bridges the gap between generations and gets to the heart of the human spirit.
WHAT THE PEOPLE ARE SAYING:
"A MUST SEE documentary. Memphis Majic is fascinating…"

Neil Rosen, CUNY TV
"Memphis Majic is a revelation!…"

Warren Hudlin, Vice Chairman – Museum of Moving Image

MEMPHIS MAJIC debuted on February 19, 2019 as a part of Black History Month celebrations on iTunes, Google Play and Video On Demand. It is also available on Amazon Prime.
Director Eddie Bailey is available for interviews:
Atlanta – January 10-12, 2020
Los Angeles – January 16-20, 2020
New York- January 27-31, February 1-15, 2020

Comments
comments
Karol Sanchez, 16, Staged Kidnapping Says Law Enforcement
In a case that gripped New York City, a law enforcement source says Karol Sanchez, a 16 year-old girl, faked her own kidnapping with the help of four male accomplices. 
Monday, December 16, Sanchez was seen on surveillance footage being dragged into a car by two unknown men after walking down a New York City street with her mother. NYPD reported the two were approached by a beige 4-door sedan out of which two men got out, dragged the girl into the vehicle, and pushed her mother down to the ground. Tuesday morning state police  issued an Amber Alert for her disappearance citing a reasonable belief that she was in imminent danger, but Tuesday afternoon, Sanchez popped up at the crime scene and identified herself to nearby patrolmen. 
December 17, 2019
Witnesses describe the teenager crossing the street to a cop car and then talking with police at the scene. The NYPD 40th Precinct tweeted on Tuesday "WE HAVE A VICTORY TODAY !! Karol has been found !!! Thank you to all who have worked very hard to track down the people involved in this case !!!" 
WE HAVE A VICTORY TODAY !! Karol has been found !!! Thank you to all who have worked very hard to track down the people involved in this case !!! pic.twitter.com/TYD7IlU49N

— NYPD 40th Precinct (@NYPD40Pct) December 17, 2019
Now, sources are saying Sanchez admitted to staging her own kidnapping in response to her family considering leaving the U.S. for Honduras, their native home. The girl apparently wanted to stay in America and became unhappy with her mother following this dispute. 
Charges have not yet been filed and NYPD stresses that this investigation is ongoing.

Comments
comments
Burna Boy Discuss Beyoncé, Grammys, Recording "Ye" and More on TIDAL's Rap Radar
Today, Grammy nominated-rapper Burna Boy sits down with Elliott Wilson & Brian "B.Dot" Miller on TIDAL's Rap Radar Podcast to discuss his international success. The African Giant singer delves into the interesting journey that led him to attain the only solo track on Beyoncé's The Lion King: The Gift production, being managed by his mom, afro-identity, and why he's not planning a Grammy speech. Burna Boy also shares a special BTS glimpse – the "Ye" record that cast a global spotlight on him was written in 10 minutes at the club.
Fans can tune into the episode here: TIDAL.com/RapRadar
The "Rap Radar" podcast adds to TIDAL's growing podcast network, which includes a variety of series hosted by some of the most trusted and influential names in music. From Fat Joe's "Coca Vision" and Joey Bada$$'s "47 Minutes" –  TIDAL is on the pulse of music culture.
Comments
comments