I am so tired of worthless men making excuses for trash behavior. Recapping the weekend's events, The Breakfast Club's DJ Envy and Charlamagne tha God put their capes on for Offset.
FUCK YALL I MISS CARDI

— OFFSET (@OffsetYRN) December 9, 2018
This weekend, Offset decided to take his gnarled fingers to Twitter to let us know he missed his wife. Because, you know, it's OUR fault HE cheated on HIS wife. Once Angela Yee mentioned it in the Rumor Report segment, Charlamagne was quick to come to Offset's rescue saying:
"Drop one of Clue's Bombs for Offset. That's what you're supposed to be doing. That's your wife."
HIS wife. The same wife he had no problem embarrassing for nearly 2 years.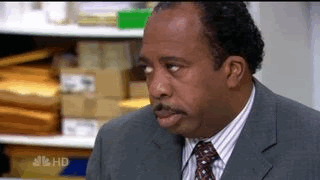 Silent as usual, Yee didn't comment on the insignificance of Charlamagne's addition and continued. It wasn't long before she was interrupted by DJ Envy. Insisting that Cardi isn't missing him "right now", Envy and Charlamagne are holding out hope that a man who cheats will be rewarded with fidelity.
Moving On
During a performance, Cardi changed the lyrics to 'Motorsport' and of course they had something to say about that too. Calling Cardi's switch up "pressure", Tweedledee and Tweedledum believe Cardi is just warning Offset to be a better man.
They must have forgotten the warnings she's given him in the past. During a December 2017 performance, Cardi said "I let a n*gga know though. You do that sh*t again, you gon' lose your wife." During her Grammy Nominated Saturday Night Live performance, Cardi let Offset know again in "Be Careful'. Offset isn't worthy of another opportunity to disappoint Cardi. Period.
Offset does not own his actions. He is blaming fans and social media users for their split. In an almost "I would have gotten away with it if it wasn't for you meddling kids." fashion, he was exposed. He's forced to appeal to his wife on Twitter because she got a new number and phone. When it comes to Offset, he's a business partner and the father of Cardi's child. That's it.
In since deleted tweets and from many interviews, we know that both DJ Envy and Charlamagne tha God have a history of cheating. Neither of them deems cheating as unacceptable or "deal-breakers" in a marriage. While some with wealthy spouses may heal like wolverine, that doesn't work for everyone. Right now, it certainly isn't working for Cardi.
Comments
comments
#BBHMM: The Game's Royalties Seized Until $7.4 Million Judgment Paid
The Game's attempt to avoid paying a $7M judgment after losing a sexual assault case has been put to a halt by a judge. Ruling in favor of Priscilla Rainey, who accused the rapper of sexual battery, a judge has seized the royalties of The Game's catalogue until the debt is paid.
In 2015, Rainey lodged a complaint that the rapper assaulted her, forcing his hand beneath her dress to touch her bare genitals and buttocks. While The Game denied these allegations in court and on social media, the judge ruled in Rainey's favor that he should pay $7.4 million to make amends. Approaching the court after months had passed without receiving any payment, Priscilla was determined to get what she owed from her abuser. The battle for restitution against the "How We Do" rapper began March 1st 2018, when Rainey filed documents demanding financial records.
Looking to prove The Game had been hiding money to avoid paying the judgment, Rainey hired several private investigators that stated he'd diverted millions. In addition to hiding cash, the investigation uncovered he'd acquired assets under pseudonyms controlled by himself and his business management. Now, with a new ruling, The Game has been informed that his royalties will be seized by Priscilla until the $7.4 million balance is paid.
According to court documents, "commission, royalties, contract receivables, deferred compensation, income, wages, payroll, salary, and accounts receivable" are all up for grabs. Should The Game attempt to disobey the court's decision, he could be found in contempt of court and face some jail time.
Comments
comments
Diddy Confirms Making The Band is Returning to MTV
Hoping to recreate pop culture history, Diddy and crew are on the hunt for the world's most promising singers. The Bad Boy Records executive issued a global casting call through Twitter, YouTube, and Instagram. But the fiercest competition will be using Smule.
For the first time ever, Smule has partnered with MTV. Offering their users a list of curated songs to choose from, wide-eyed prospects can use the app to create video auditions shareable on every social media platform. While anyone over the age of 18 is welcome to compete, contestants must also be able to comply with the rules and eligibility requirements. Looks like someone better be ready to get that Junior's Cheesecake!
Making the Band has not aired since 2009, but fans spammed the hashtag #IWantMyMTB, prompting MTV and Diddy to come to the table. Using the hashtag #MTBCASTING, singers now have a new chance at getting discovered. However, the details of their talent search have yet to be revealed. Through a rabbit hole of links, you can view the Terms of Use and User Content Submission Agreement. Just be sure to read the agreements before submitting your videos as the contracts are effective once your clips are posted. There's a lengthy segment titled "Rights Granted to MTV", which gives them, in so many words, the right to use and otherwise exploit any ideas, concepts, or content displayed in your submission without any credit or compensation. So stay sharp!
Hopefuls are already posting their talents across social media. Will you be joining them?
Comments
comments
Beto O'Rourke Admits Ancestors Owned Slaves, Talks Reparations
Sunday, Beto O' Rourke shared the discovery of he and his wife's descendants from slave owners. Acknowledging their benefit from institutionalized chattel slavery, the Presidential hopeful owned his painful legacy while outlining several policies, which include reparations.
"We all need to know our own story as it relates to the national story, much as I am learning mine."

Beto O'Rourke
In a post written for Medium, O'Rourke stated he was provided with documents showing his paternal and maternal great-great-great grandfather's owned, slaves. Rose and Eliza, whose names were found listed in a property log, were enslaved by O'Rourke's paternal ancestor, Andrew Cowan Jasper. But the discovery would uncover that not only did he descend from slave owners, but his wife also had as well. Discussing their personal connection to the legacy of slavery in the US, O'Rourke lamented what Rose, Eliza, and other enslaved Africans endured, were denied, and what repercussions their ancestors suffered.
"I benefit from a system that my ancestors built to favor themselves at the expense of others. That only increases the urgency I feel to help change this country so that it works for those who have been locked-out of or — locked-up in — this system."

Beto O'Rourke
You cannot navigate life in the America of today without first acknowledging its racist foundations. From the moment the first nineteen enslaved Africans arrived in Jamestown, Virginia in 1619, the institution of slavery threaded them through a needle of cruelty and stitched them into the fabric of American society. Generations of Africans were denied their freedom, civil rights, and ability to amass wealth through a practice that forced them to push their White counterparts ahead. This advantage, hesitantly understood by O'Rourke, benefits him, his spouse, and his children while continuing to suppress the growth of Black families to this day. Still, Beto admits the wrongs of his ancestors while contemplating how he, as President, could enact policies to tip the scales.
"I will do everything I can"
Touching on the wealth disparity, Beto discussed the imbalanced incarceration rate and infant mortality rates between Black and White Americans. Seeing the nation as two Americas to be bridged, O'Rourke wants to rectify the economic, educational, criminal justice, and even technological biases that pervade our nation. Detailing his plan, Beto began with educational changes, providing $23 billion immediately to address underfunding in minority-majority public schools. With attention to economic biases, he plans to ensure equal pay and dispense capital to minority and women-owned businesses. With criminal justice being at the forefront of the conversation for many candidates and prospective voters, O'Rourke moves to end the drug war and expunging arrest records for nonviolent drug crimes. However, his stance on reparations, while he does support it, rests on Americans understanding of the country's history before pursuing cash payouts.
The overall reception of Beto O'Rourke's admission has been positive as he is being lauded for confronting his problematic legacy head-on. However, he is still being accused of performative activism. Detractors are labeling his recent discovery as a pandering attempt to garner votes from Black constituents.
Do you think this is a step in the right direction for Beto? Would you like to see this sort of genealogical research become a requirement for Presidential candidates?
Comments
comments