In case you didn't know, China has been brokering deals left and right across Africa while simultaneously banning elements of Black culture within their society.
Black culture is a trillion dollar industry. Africa is the richest continent on the planet holding 50 percent of the world's gold, most of the world's diamonds, and 90 percent of the world's cobalt, which powers your cellphone. Yet Western media perpetuates the stereotype that Africa is a poor nation requiring constant aid, your donations, and missionaries who bargain food for acceptance of Christ. Today, we're going to examine China and their exploitative relationship with countries like the Democratic Republic of Congo. Let's get into it!
China spent 12 episodes hip-hop rapping on the show called "The Rap of China" and decided it was not for them. Considering it vulgar and low taste, Chinese government decided to ban the following:
Absolutely do not use actors whose heart and morality are not aligned with the party and whose morality is not noble

Absolutely do not use actors who are tasteless, vulgar, and obscene

Absolutely do not use actors whose ideological level is low and have no class

Absolutely do not use actors with stains, scandals, and problematic moral integrity.
This ban targets television programs that feature tattoo artists, hip-hop culture, subculture, and decadent culture (funeral culture) according to Sina. To avoid facing backlash, contestant PG One removed all of his songs and pointed to influence from "Black music" as blame. Several other shows with the same format  have decided to So why is this contradictory? Because although rap began in America, China has their hands in the source of our culture — Africa.
Two Worlds, Not Family
China plays a diplomatic game of "Two Chinas" where they have been investing in Africa under the guise of development in impoverished areas. However, their stake in the growth of the motherland is disingenuous. This comes from their inspiration, Francis Galton, the father of eugenics. Eugenics is the science of improving a human population by controlled breeding to increase the occurrence of desirable heritable characteristics. In layman's terms, it's ensuring that future generations have a more conventionally acceptable appearance, much in the same way that people fetishize multi-ethnic babies. This does not detract from relationships where the parties involved are not of the same race. Multi-racial love, when genuine, is beautiful and like all love, should be celebrated as a many splendored thing. But I digress, exactly how deep does the Chinese relationship with African nations go? From Liberia and Côte d'Ivoire to The Democratic Republic of Congo, to my ancestral homeland, Madagascar.
Forty percent of Congo's oil production is owned by China. Facing extreme overpopulation, China seeks to export as many as 300 million of their citizens which could very easily mean that soon you'll see "Made in Africa" on your low-priced goods. With lucrative deals being struck to purchase platinum, gold, oil, and minerals (down to the cobalt that powers cellular devices), China is slowly making an imperial push akin to America's to lay claim to Africa's wealth but they aren't alone. Germany, France, Italy, and the UK all took part in the Berlin Conference that was held in 1884 to discuss the political future of African ethnic groups which shaped the way the continent is divided to this very day. The influence of the participating countries has effected language, fanned ethnic conflicts, and even now China's presence has seen massive deforestation with 70 percent of all timber going to them.
Blood Money
Having launched the 'One China in Africa' campaign, Beijing officials have sought to exploit Africa as a new market to push cheap goods. Billionaire and elected officials from the East live in gated compounds where blacks are not allowed. Their children attend private academies and are shielded from the surrounding indigenous culture. The price Africa is paying for their current economic boom is steep. Until recently having attained full diplomatic status, Robert Mugabe's atrocities were financed by the Chinese, with their arms and support behind mass killings. Mugabe is famous among African nationalists as a refuser of white imperialism, but he along with many others, have signed death warrants for their countrymen by brokering deals with Chinese for cash to seek progress for few instead of many. Despite their best efforts, representatives of many African nations have put their trust in a country that will not leave until their resources have run dry.
Comments
comments
ICE Raids Set Country on Edge
Donald Trump has recently tweeted ICE's plans to carry out raids across the country. Aiming for the seizure of 2,000 immigrants who have court orders to be removed, ICE officers will flood 10 cities.
The US Immigration and Customs Enforcement officers plan includes the detainment of "immigrants who happened to be on the scene," whether they are targets of the raid or not. Set to take place Sunday, the massive deportation effort has spurred politicians against the raid to encourage potential targets to educate themselves. Alexandria Ocasio-Cortez is reminding those at risk that without a judicial warrant, it is illegal for an officer to enter their home. As citizens watch from the sidelines, it is the surest sign that some Americans have forgotten our history.
Recalling the 10 Stages of Genocide, Americans against the forced removal of immigrants recognize we are at stage seven, preparation. For several years, the polarization of Muslims, Hispanic, and Latinx peoples between North Americans has mirrored the slow, but devastating vilification Jews faced in Germany. Mainstream news media outlets flood those susceptible to propaganda with lies regarding the theft of employment opportunities and skew crime rates statistics. Even now, as the mistreatment of detained immigrants is downplayed by government officials, it parallels the increase in violence against subject populations between 1933 and 1941.
"Those six years are a very particular phase of development of the Nazi project where a lot of steps were taken inside Germany to isolate German Jews from the rest of the population, to start measures sterilizing, isolating, and eventually even to start killing, to rearm Germany to prepare for the war of conquest, but also to cover up that rearmament by talking peaceful intentions publicly so that people elsewhere in the world wouldn't be too alarmed."

Doris Bergen
As explained by Professor Doris Bergen, the attempt of Jewish extermination did not begin with gas chambers. So, Wednesday Trump delayed the action to see if Congress could work out a legislative solution. However, ICE director Ken Cuccinelli says the raids are "absolutely going to happen." He continued, "There's approximately a million people in this country with removal orders. And of course that isn't what ICE will go after in this, but that's the pool of people who have been all the way through the due process chain."
If you are at risk of detainment, visit https://www.wehaverights.us/ to learn how to handle potential encounters in multiple languages.
Comments
comments
Pose Has A Colorism Problem
Critically acclaimed FX series, Pose, drew attention last night to the vicious and dishearteningly overlooked murders of Black trans women and other women of color. While it's important to highlight the stories, both real and fictional, of trans people that move through society with little protection, fans are calling out the show for missing the opportunity to discuss colorism as well.
***WARNING: SPOILERS AHEAD***
Watchers of the FX series, Pose, are mourning the loss of the beloved character, Candy Johnson-Ferocity. But for Black viewers, Candy's departure left them feeling slighted. As one of the only two dark skinned characters on the show, Candy's experience was harsh. She was depicted as catty, a product of her mistreatment by those around her, and seemed to exist without a storyline. Candy was given every trope they refused to assign to Angel, another trans woman of color. However, Angel possesses lighter skin.
In the past, writers and showrunners have been careful to avoid depicting acts of violence against trans women of color in a predictable fashion. So, the choice to show Angel in a seemingly stable situationship with Stan was well received. But why couldn't Candy have a moment in the sun? The experiences of trans women are not separated by skin color, making it entirely possible for her to be loved out loud by others and herself. Presenting her as a damaged trans woman who lived dangerously as a sex worker without the knowledge of what threats she faced makes her death incomplete. And to use a dark skin trans woman to convey the message in a world that does not value dark skin lives felt excessive.
Candy left us without definition, shapeless as a character whose story would never take form. Her moments of glory went uncelebrated as she was frequently the butt of the joke, spoken of highly only in her passing. And for many, her death felt like a forced but necessary reminder to protect Black trans women. Yet, as some have pointed out on Twitter, LuLu's passing would have hit just as hard and the message would still have been received. But here we stand, with only one dark skin character left in a series promising representation for all. Let's hope Elektra is used for more than tragedy.
How did you feel about the most recent episode of Pose? Will you continue to watch?
Comments
comments
Do We Really Need Making The Band 5?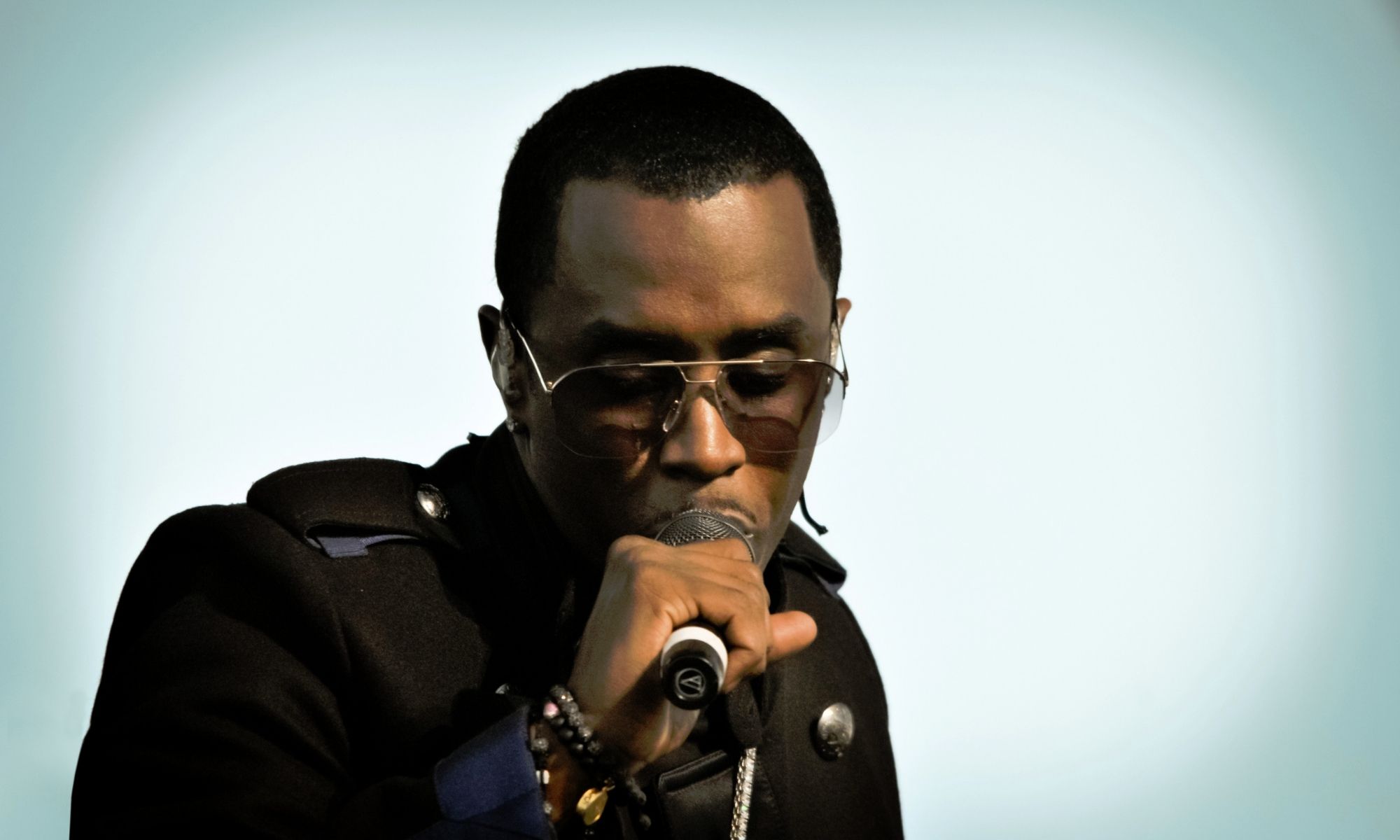 Feeling nostalgic, Wale requested Diddy resumes the MTV series Making the Band. But knowing Diddy's problematic history regarding artist treatment and alleged lack of compensation, do we really need the show to return?
Humble Beginnings
Harlem native Sean "Diddy" Combs got his start in the music industry in the early 90s as an intern at Uptown Records. Although he was fired from the company, Diddy went on to lay the foundation for Bad Boy Records in 1993. The label built itself on the shoulders of Biggie, securing other notable acts like 112, Mase, Total, and Faith Evans along the way. However, the untimely passing of Notorious B.I.G., following the East-West rap beef, came at an immeasurable cost. Along with losing a close friend, Diddy's label struggled to maintain relevance. Then, came Making the Band.
Hardly remembered, the first three seasons of the series were not actually about Diddy's unique requests and consistent studio shutdowns. It initially focused on the time-tested formula of boy bands. Looking to recreate the magical hold the Backstreet Boys or NSYNC had over our teenage years, Lou Pearlman spearheaded the first iteration of the show. Conducting a nationwide talent search, he selected 25 singers before dwindling down to the final five that would later become O-Town. The three-season run focused on the grooming of the boy band, initially signed to Transcontinental Records, their transfer to Clive Davis' label J Records, and their subsequent split. All rising to and falling from stardom in the span of just three years, the series that birthed a boy band was pressured to continue. But how? In came Diddy.
"Bring Me Some Cheesecake"
Attempting to season the show, Making the Band 2 began airing October 2002 and suffered the same fate as it's marshmallow version. The series focused on Diddy's search for talented rappers and singers to form a hip-hop super group. But it all came crashing down in April 2004 by Diddy's own hand. The first season of the new series centered on the selection process, but season 2 was where the content was. As we then laughed at the hilarious and over the top demands of his new artists, to see a man worth $820 million degrade lower class Black people for amusement now would be sick. Diddy subjected his artists to strange and arbitrary tasks, all to appease himself. As they dredged through the stop-start mud of production, Too Hot For TV, the debut album of Da Band would sell fewer than 1 million copies. Now, Da Band exists only in obscurity and memes, but that wouldn't stop Diddy from continuing the show.
Successful Artists?
It would be fair to say Making the Band 3 was influenced by the popularity of Destiny's Child, given the shift to creating a girl group in 2005. Diddy joined forces with Laurie Ann "Boom Kack" Gibson to form a successful group that would assume the name Danity Kane. However, problems plagued the members and were chronicled in a special titled "The Rise and Fall of Danity Kane", which aired in 2009. As Diddy was working to form the girl group, his relationship with Cassie, who was also signed to Bad Boy, became public knowledge. He also had other artists whose careers he'd simply abandoned.
Diddy signed a rapper named Aasim in 2004, whose debut through Bad Boy was never released. He'd also picked up Yung Joc, who along with Cassie helped Bad Boy Records chart with top five singles. However, Joc only released two albums with Bad Boy before being relegated to self-released mixtapes for most of his career. In fact, Diddy has lost 47 artists over the 26 years of Bad Boy's existence. At this moment, out of the nine acts currently signed to Bad Boy, only five of them have no familial relation. Several of the artists once signed to Bad Boy alleged that Diddy crafted contracts that made them glorified work horses, making him millions and leaving them destitute. Although he vehemently denies any wrongdoing, do we really need to risk another instance of Making the Band when Diddy has no recent history of successfully leading an artist to stardom?
At any rate, Diddy and MTV are testing the waters to see if you want your MTB. Do you want Making the Band 5?
Comments
comments