I woke up on Wednesday morning, November 8th. It was around 8:30 am. Expecting it to be just another Wednesday, I checked my emails, then my texts, and then social media.
What I found when I scrolled through Twitter, however, was that this was not just another Wednesday. This was the day that someone, or several people, decided to do what most survivors often want to but opt-out of due to fear, lack of protection, antagonism from apologists, and a host of other reasons.
Student survivors from the Atlanta University Center (AUC)—which consists of Morehouse College, Spelman College, and Clark Atlanta University—plastered Morehouse and Spelman's campuses with sheets of paper. On these sheets were the names of various assailants throughout the AUC and organizations they were affiliated with.
When I saw the first tweet, my heart sank. I was excited about the labor that survivors were putting in; labor that both institutions have proven they were unwilling to, and maybe even incapable of, committing to. However, though the action was both humbling and refreshing for me as a survivor, I also knew that Twitter would soon be set ablaze by the many assailants and their apologists who have also proved that they are unwilling to put in the labor to combat rape culture. I took several deep breaths, sent out various texts, and then I waited.
#WeKnowWhatYouDidpic.twitter.com/hu1pSwQszy

— Thickie Smalls (@Ehidebamen) November 8, 2017
At 8:30, there were a few folks talking about the incident, but there was not yet too large of a conversation. 9:00 came and chatter had increased, but still nothing tremendously outrageous. By this time, I was reading tweets stating that Morehouse's campus police had already begun to remove the sheets of paper. I thought, for a moment, that this protest would prove to be unsuccessful. And as an organizer, that reality was disappointing. I am always in full support of organizers who take such radical, bold, and strategic steps toward justice. However, as a survivor, I could not help but to feel a little excited. Thankful that I would not have to bear witness to the inundating ignorance of people who refuse to hold sexual abusers accountable for their actions.
Then 10:00 came.
Suddenly, a rush of tweets began to flood my Twitter timeline with more pictures of the white sheets of paper and the names of assailants typed onto them. Some names I knew and expected, others coming as a total surprise. And with these pictures came the commentary I originally expected. "How do we know these people are actually rapists?" some asked. "Are we sure we know what they did?" others asked. It was as if rape apologists rushed to Twitter in droves to make unapologetic claims about the survivors' actions while not daring to condemn the men and women who were accused. Many of them even dressed their bigotry in the guise of solidarity with survivors.
#WeKnowWhatYouDid quickly became more than a hashtag, much like the origin of #BlackLivesMatter. This became a national campaign in a matter of hours. Tons of survivors took to Twitter to share their stories with names of their assailants, and Twitter pages, designed with the purpose of naming perpetrators, were created.
That day was spent having long, tough and painful discussions about rape culture and sexual assault. Survivors forced to argue the indispensability of our humanity. For hours, I was stuck deciding when choosing to be quiet to protect my sanity made me complicit in the silencing of my voice and when not being vocal aided in the erasure of my narrative.
I was finally able to laugh again at the end of the day. Barely, but I did. After hours of fighting through triggering responses to combat harmful beliefs about survivors, I was able to smile again.
Then Thursday came.
And with this new day came a second action. This time, a part of the Martin Luther King Jr. International Chapel, which stands at the front of Morehouse's campus, had been spray painted with the message: "Practice what you preach Morehouse. End rape culture." In yet another frenzy, Twitter users quickly tweeted out their thoughts on the action. Just as the majority focused on condemning the survivors and not the assailants the day before, many people focused on the vandalism of the chapel and not the reasoning behind it.
8:30am @ Kings Chapel "Practice what you preach Morehouse. End Rape Culture" pic.twitter.com/pD3u1KweHa

— Royalty ?? (@PrinceJauan) November 9, 2017
Almost as quickly as the vandalism was discovered, Morehouse's campus police covered the work with a tarp. As many folks pointed out on Twitter, this was an emblematic gesture—be it intentional or otherwise—of how Morehouse, and HBCUs in general, respond to sexual violence. It depicts, almost comically, how swiftly those with the power and privilege to make real, structural change are committed to silencing survivors and covering up our stories. Fixated on damning those who have experienced trauma for the ways in which they choose to seek justice over condemning those who caused the trauma.
That very same Thursday morning at Crown Forum, which is a college-wide student assembly, the interim president of the college, Harold Martin Jr., addressed the students and the recent actions. Within this statement, he says: "This will be the last time anyone ever defaces the chapel on this campus." A moment that could have been used to have a raw discussion about sexual violence with a room filled mostly by men was, instead, used as a moment to, yet again, focus on the property that had been painted over.
He used the word "deface," which can translate to "damage" or "ruin," to describe the spray painting of the chapel. And while it is true that students defaced property, it is also true that the Church has attempted to deface many survivors as it has been a place of deep-rooted violence towards queer folk and women. In a piece I recently wrote, I discussed my own experiences with sexual violence and the Church's role. The Church—specifically, the Black Church—has long aided in the silencing of survivors and has been committed to molding and shaping assailants. Morehouse is an institution built on old baptist morals and ethics and has been a product of two institutions, Christianity, and the cisheteropatriarchy, with a dedication to protecting perpetrators. And what better place to attack that than the one place that represents both institutions on campus?
This forced me, and a lot of other survivors and advocates, to revisit and reintroduce the fact that though rape culture is prevalent throughout the rest of America—as patriarchy is not confined to Morehouse and Spelman's campuses—HBCUs have a deeply painful history with and connection to sexual violence that cannot be ignored. A violence that is often silenced and, thus, exacerbated, by a belief that Black people must handle our intracommunal issues "in-house." That, as a community, healing must come on the terms of the abuser(s) and at the expense of the survivor(s).
#WeKnowWhatYouDid acts as a catalyst to a much larger moment, not conversation, that requires us to daringly hold responsible the various men, women, and people who have violated others in unimaginable ways. The hashtag, the movement must push us to not be fixated on the tactics of survivors looking for justice, but on how we work to hold the perpetrators accountable while prioritizing the healing of the survivors.
Comments
comments
Black Panther Does it For The Culture
Not only is Black Panther poised to have the highest opening weekend of all time for a Marvel movie, it's teaching as it entertains!
I love a movie with a message and Black Panther has plenty. This film does a wonderful job of discussing some complex political issues while being sensitive to how nuanced topics are. Womanism, the importance of youth in STEM, the relationship dynamics between Black men and women, transgenerational trauma from the carnage of the African diaspora, community accountability, and even a crash course on how to be a White ally permeated the film. Ryan Coogler and his production team did *that*! The importance of a film in an era like this is not just limited to the impact it has among adults.
Children, for the first time, have a mainstream movie where the main and ensemble cast are predominantly Black. The only White actors of the film serve as plot devices to further the complex emotional development of the main characters. Wakanda is a visual representation of the respectful amalgamation of African culture and the results were inspiring. Nakia, Shuri, Okoye, and the rest of the Dora Milaje are now idolized by a generation that is being raised to know their worth and walk in the pride of their heritage. Wakanda is a heartwarming view of Africa that could have been. Or is it? The dream of a prosperous homeland may be closer than you think.
Africa is home to three of the 5 fastest growing economies in the world — Ethiopia, Ghana, and Cote d'Ivoire (The Ivory Coast). The economies of Nigeria, Egypt, and South Africa are the top three in the continent. While each nation has their own issues, its important for us now more than ever to change the narrative that paints Africa as a struggling nation. Wakanda is beautiful because Africa is beautiful and we mustn't forget that.
Adults and children alike have a new sense of confidence after seeing such a long overdue of the celebration of our culture presented on the big screen. I hope it motivates us to invest in ourselves like never before, to encourage one another, and to be present emotionally for each other in the years to come.
Comments
comments
Debate: Is Bruno Mars' Album for the Culture or Nah?
Although Bruno Mars' album, XXIV was released in late 2016, it is still very much a hot topic discussion. Especially since Bruno (whose government name is Peter Gene Hernandez) swept the Grammy Awards, beating out other record breakers such as Jay-Z and Kendrick Lamar. There is an ongoing debate about if it's for the culture or not. Was it appropriation, appreciation or was Bruno just being himself?
Over the past few weeks, I have spent my time listening to XXIV very slowly. I eased into it like a tub of hot water. I soaked in it, steeped myself into it just to immerse my brain and body into it fully. Yes, I'm a part-time poet, too.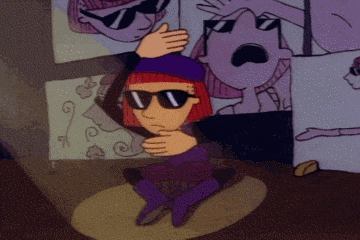 The album only has 9 tracks and is a little over 30 minutes long. So it doesn't take long to get through the entire album without skipping a song. I love the album! Every track is unique and the influences behind them are quite obvious. People argue that black male singers have been doing this for years and they have not been rewarded in the same way that Bruno has. I agree, but is that technically his fault?
Can you imagine Trey Songz, August Alsina, Tory Lanez, or Bryson Tiller doing a song like 24K Magic, Perm, Chunky, or Finesse?
Click To Tweet
Yes, Bruno does not look like the typical male R&B singer, so that does have a lot to do with his success. One could also argue that most mainstream R&B sounds like singing hip-hop. As Quincy Jones said, the artists of today don't study the past. In addition to this, I think the style of XXIV is something only Bruno could have pulled off successfully. Imagine Trey Songz, August Alsina, Tory Lanez, or Bryson Tiller doing a song like 24K Magic, Perm, Chunky, or Finesse. Their fanbase probably would have said that it was super corny and lame. I feel like there's a discussion about masculinity here, but that's definitely not my realm of expertise, so I'll be quiet. To be honest, when 24K Magic came out, I thought it was extremely lame/dated, but it grew on me.
For those of you who follow L&HH Miami, on the latest episode there was a situation in regards to colorism and appropriation. (Check out Justin's Review HERE.) Veronica Vega is a Latina who is rather fair skinned and believes that she has the right to use the "N" word. She grew up around a lot of blacks and latinxs, who have always said the word without a problem. She believes that when she is out and about in the world, people don't care that she has a light complexion. They will still look at her the same way they would look at a darker skinned person and judge/stereotype her accordingly. Bruno Mars isn't light skinned and physically he looks very much Hispanic/Filipino. Can he successfully benefit from privilege due to his appearance alone? I would argue no.
Lastly, but not least, over the past few years celebrities like Justin Timberlake, Justin Bieber and Miley Cyrus have co-opted black culture. Once they got tired of twerking and "having a thang for black women", they "cleaned up" their image and turned back into the innocent boy/girl next door. After the hype and success of this album dies down, can Bruno transform into the boy next door?
We all understand the fact of the matter that Bruno is not black and I don't think he identifies as black. He made a really good album and the target audience was black. The proof is in the pudding: In "Chunky", he says he's looking for the girls with the big ol' hoops. In "Perm" he says "Put some perm on your attitude, girl you gotta relax", "Finesse" was in the style of Teddy Riley/Babyface & New Jack Swing, and "Too Good to Say Goodbye" was obviously a nod to the Jackson 5. All of those are things mostly black people would understand and appreciate. In my opinion, I think it was an appreciation for the past. And to boot, every song on the album was written and produced by men of color. Mars also publicly thanked Babyface (who sings background vocals on the album) as well Jimmy Jam and Terry Lewis.
What are your thoughts? Was it appreciation or appropriation?
Comments
comments
Do Instagram Models Have a Place in Hip-Hop?
India love just dropped a video for her single "Loco" and it was not met with good reviews. She was a trending topic for the better half of the day and there wasn't a positive tweet in sight.
India Love Pics: 🔥🔥🔥

India Love Music: pic.twitter.com/FZULYg4whN

— Bossman (@BigBossmanTv) February 2, 2018
With the rise of Instagram models becoming rappers is this the direction rap is going? Rap is being seen as another hustle to get put on instead of something that's respected and held to a high standard. I'm all for anyone who wants to be a rapper and follow their dreams, but it doesn't seem authentic. We have people coming in with Dr. Seuss rhymes and claiming to be budding rappers now.
Dreamdoll is another example of this trend. The former bad girl is now a rapper and cast member on VH1's Love & Hip Hop. Her latest single "We All Love Dream" currently has 8k likes and 12k dislikes on Youtube. Most of the comments under the video are saying the song is trash and making fun of the way she says "horny." When watching Dreamdoll on Love & Hip Hop she seems more concerned with fighting and fake relationships than her music. We never hear her talk about her music unless she's throwing her success in her label mate, Mariahlynn's face. Whereas, with Cardi B she mostly talked about her music and how she wants people to take her seriously.
Cardi B is the most successful Instagram personality-turned-rapper out today. She continues to have hits on the Top Ten Billboard charts. Cardi B is successful because she's all about her music. On Love & Hip Hop we've seen her talk about her struggles breaking into the industry. We've seen the progress on her Instagram. Her first two mixtapes were very enjoyable and we were happy to see her win because she deserved it. Cardi proved that she has a passion for music and she will do whatever it takes to make it. You don't have to be the best rapper alive just act like you give a damn about the art.
That India Love song is the worst thing I've ever heard. Baby girl, just focus on posting thirst traps 😂 pic.twitter.com/CGiPsykfsO

— rosechocglam (@rosechocglam) February 2, 2018
Instagram is a great platform to promote yourself and your music. You are able to give visuals to your sound and your fanbase can get a sense of who you are. The artist can control their brand and vision all from their phone. Soundcloud is known as the major underground music source but Instagram could be slowly taking it's placed, at least for women. Let's face it. Sex sells. For women, unfortunately, looks are a huge part of your success. Creating a core fanbase on Instagram strictly based on how you look and then slowly converting that into showing off your ventures in music is brilliant. Unfortunately, most of the music we hear from these models aren't that good.
When I saw India Love trending I thought she was naked again but apparently she's just trying to start a music career pic.twitter.com/81kqEdZnQy

— 🧜🏽‍♀️ (@codename_xyaire) February 2, 2018
Today it seems like all you have to do is be pretty and suddenly you have a record deal. If you're a guy, just have colorful dreads and rap about Xanax and lean and you'll get a bunch of listens on Soundcloud. Now I'm not one of those rap fans where you have to know every rapper from the 90s and rap as good as Biggie and 2pac, but at least have some talent. India Love & Dreamdoll are both very beautiful women, but rapping is not their strong suit. If it's just for fun then cool, but to make a career off of it is not preferred.
There are many talented women that can be put on instead. With upcoming rappers like Megan Thee Stallion, Saweetie, Renni Rucci, etc. there's a plethora of skilled MCs that should pop right now. These women have the whole package yet aren't getting the same attention as India Love and Dreamdoll. Hell, even the Cash Me Outside girl is a rapper now and honestly isn't even that bad. With all of these women coming up, I feel like rap music is going to be in good hands. We just have to weed out the insufferable.
Thoughts?
Comments
comments