In Paradise Lost, John Milton writes Lucifer's fall from Grace as an epic tale, a battle between him and God. While it does a necessary job of dramatizing the narrative surrounding Lucifer-turned-Satan's story, I don't think it goes far enough. This is not necessarily a failing on Milton's part, but rather it shows just how limited the scope through which he experienced life could extend. John Milton was a white man who lived in the mid-seventeenth century. The longer I sit with Lucifer's story, and Milton's poems, I begin to imagine that Lucifer's story must be told from that of the perspective of little Black kids abused and abandoned by their fathers.
Most Biblical scholars point to the Book of Ezekiel as the foundational story behind the making, the rise, and the fall of Lucifer. This story, while brief, gives a clear indication of what life was like for Lucifer: a boy who becomes disillusioned of his compulsory reverence for his father, challenges his father and is exiled indefinitely. I don't view this as a battle. I view this story as one with an unbalanced power dynamic, told by the person with assigned authority and credibility. When viewed in that regard, Lucifer becomes a relatable person with a story that's not at all unique to him.
When I was just a kid, I remember having a love for my father that was unmatched. He and my mom had been divorced for quite some time. That story was always one that contained a lot of business I was not privy to at the time because it was business that belonged to "grown folks." However, what I did know is that on those days where I got to spend time with him, I was most happy.
Waking up on Saturday mornings, the first thing I'd do was run up to hug him. I'd, next, find my way to the living room to start playing Mario Kart and SEGA's Sonic the Hedgehog on the GameCube console. He or his then-wife would be in the kitchen making breakfast. I sat there on the floor, inhaling the smell of sausage while dodging the Banana Peel in Mario Kart or the Piranhas in Sonic.
I remember those moments he would pick me up from my mom's house, and we'd just drive. Sometimes we found ourselves at a restaurant, other times we found ourselves fishing. We would take the fish, the crabs, and the shrimp we caught back home and he would stand outside in his tank top, with his towel thrown over his shoulder, his shorts, and his sandals—we always referred to them as "Jesus Sandals." That was my dad, for whom I had a deep love and reverence. We had a relationship until we didn't. I loved and knew him until I no longer knew him to love him. He had abandoned me; abandoned me for his wife, for his other children, for all reasons that did not matter to me because all I knew is that he had gone.
Then there was my stepfather. Since I was 4, I'd known him. He was my baseball and basketball coach. If he could have been, he would have coached every other sport I played. He was my barber. He was my mom's boyfriend who eventually became her husband. He was tough, but also gentle. He cared for my mom and all of us in a wonderful way. His words, followed by his actions, assured and reassured us that we would know no pain.
We would take random, fun road trips. He would help us with our homework—albeit, he was a coach in those moments, too, rather than a teacher or tutor. He kept us active in church. And while I am no longer a Christian, and thus, do not measure a man's goodness by his role in church, I do find it good that he provided us with routine, discipline, and some sort of spirituality. But then, I grew distant from boyhood and proceeded into my teenage years. Much like my biological father, my stepfather abandoned me; except he did not leave our lives physically, he just was no longer present mentally.
With my teenage years, like all other teenagers going through puberty, I'd developed my own sense of self which was often accompanied by an attitude and an ego. I knew what I believed even when I didn't. I knew what I wanted, even when I didn't. I knew what I felt. Even when I didn't. I read a lot and challenged the teachings of my elders even more. Since my twin brother and I were the first teens my stepfather would have been raising, I believe he was unsure of how to respond to being challenged by what felt like his own offspring. So though he never kicked us out of our home, he still abandoned us.
In this way, through these experiences, I relate heavily to Lucifer.
Lucifer's story reads like that of a kid who was becoming a teen, who started to—as most Black parents would say—"smell himself" a bit. He was proud of his dad, but I believe he was also proud of what he had become. In Ezekiel, it is said that Lucifer is "cast down" from Heaven because his "heart became proud on account of [his] beauty, and [he] corrupted [his] wisdom because of [his] splendor." But what good is a father who cannot walk his child through windy storms? Of what use is a father who cannot act as a guide to his child, who he created, in the parts of his life where he most desperately needs to be guided? And where is the sin in being proud of who one has become? In questioning what one has always been taught? In challenging the status quo? Can't it be true that Lucifer, though flawed and imperfect like the best of us, saw that no one person deserved all the glory? That if his father created him to be his most perfect angel, that he, too, could be more than just a servant in his own kingdom? If Heaven truly operates with a "government," as some scholars call it, why would a dictatorship be the government of choice? These are the many questions I am left with. Not just about God, but about my father and my stepfather, too. Because of patriarchy, men are committed to this idea that there can only be one: the alpha. These leaders are never to be questioned or challenged. But if God is just, and is truly filled with love and forgiveness, for what reason would he reproduce, or even create, this patriarchal and harmful way of life?
That's what the forbidden fruit does. It uncloaks the invisible; it uncovers the secret; it makes bare that which is clothed.
Click To Tweet
As I understand the story, Lucifer's father cast him out of Heaven because he didn't appreciate that his child had developed his own voice and found his agency, so he abandoned him. He threw him out with no room and no hope for reconciliation. Now on Earth, Lucifer is forced to watch his father create other children, that he would also call perfect, in hopes to replace him. He creates these people in, what the Bible says is, "his image" with the expectation that they will be the obedient, docile children that Lucifer no longer was. They failed. It has been written that Satan—the name of the new identity taken on by Lucifer—has taken the form of a snake and tricked Adam and Eve into eating a forbidden fruit. Most attribute this to Satan being evil. I, however, believe this was an act made out of jealousy, but also as an attempt to unveil that which his father hid from Adam and Eve. Lucifer wanted Adam and Eve to see things as they were; for his reality to not be masked by his father's promise of paradise through coercive submission and obedience. That's what the forbidden fruit does. It uncloaks the invisible; it uncovers the secret; it makes bare that which is clothed. Lucifer wanted to show his siblings what his father would not: that neither he nor the world in which they lived was perfect.
I watched my father and my stepfather care for children in a way they had previously cared for me. I watched them both abandon me, one physically and the other mentally, with no regard for how traumatizing those experiences could be for me. I imagine that at the moment Lucifer took the form of a snake, he was just a little Black child with a broken heart, longing for his father's attention. When I examine his story away from a religious lens, what I find is that Lucifer is the little Black child that I once was. I find that Lucifer is the little Black girl with a dad who felt he couldn't love her anymore because she was becoming "too grown." What I find is that Lucifer is the little fat Black boy who did all that his father asked of him, seeking the approval of a man he once revered, only to be left out in the world alone when he stumbled. What I find is that Lucifer is the little Black boy whose father preached a message of love and forgiveness on Sunday mornings only to chastise him on Sunday evenings for being less than perfect. What I find is that Lucifer is driven by a sanctified rage built and sustained from the pain of his forgiving father who just could not find it in himself to forgive Lucifer—a story not unusual to the little Black kid raised by the streets once their father resisted them for being gay, or the young Black child who joined a gang to find family in people who sought to understand them. Lucifer is not evil. He is a Black child who became an adult without ever being given the space to heal from his pain and traumas from his father.
I no longer think of any of these Biblical stories as anything other than mythological tales, but I do find that many of them still have lots of value. What are we teaching little Black boys when we tell them they are to blame for being abandoned by a parent? What are we teaching little Black girls when we interpret their pain as evil? How do we teach Black children to believe in and worship a god that will love and always forgive them when that god couldn't do the same for his own child? What could have been a story of redemption, restoration, and reconciliation ended in travesty. All of this leads me to believe that Lucifer is no more than an abandoned, despondent Black child who is committed to truth over yielding to his father's wielded power, but still hoping that the illuminating of his trauma will be enough for his father to reach out his hand in love and forgiveness.
Comments
comments
"I Still Know What You Did Last Summer: Pandemic, Pride, and HIV Afterlives"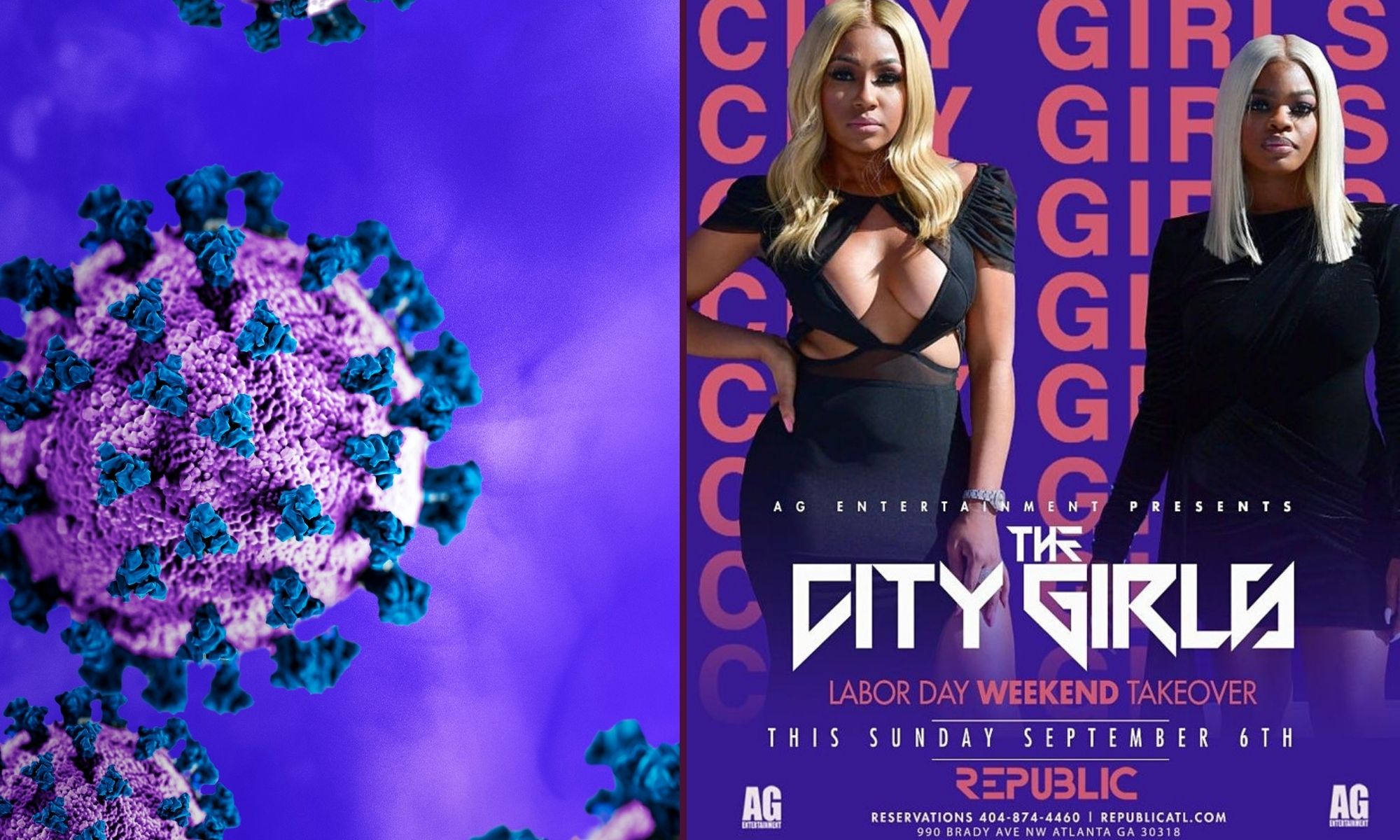 Atlanta Black Pride began as a picnic.
Once upon a time in 1996, "a small group of African American lesbian and gay friends held a picnic over Labor Day weekend to celebrate their unique experience in Atlanta's LGBT community. Each year, the group grew with others from the community and neighboring cities." This swelling group would become the non-profit, volunteer-led 501(c)3 organization, In The Life Atlanta (ITLA). As a founding party to the International Federation of Black Prides, ITLA annually hosts upwards of 100,000 Black queer people in Atlanta, Georgia–comandeering almost every major club, the entire metro area, and, the city's heartbeat, Piedmont park.
Atlanta Black Pride is the largest pride event dedicated to Blackqueer people in the World.
Of course, everyone who attends is not affiliated with ITLA, nor is every event held in the name of Atlanta Black Pride on Labor Day weekend engineered with the consultation or even knowledge of ITLA. However, I find it imperative to properly situate what can be considered a kind of Blackqueer Hajj into the larger, historical context of the "Black (gay) Mecca".
As I write this, cases of COVID-19 and resultant deaths are on a relative decline in Georgia. Yesterday, September 4, 63 people died; ten less than the number who died the day before on September 3. There were 2,066 cases discovered yesterday as well, which in comparison to the 2,675 found the day before seems like progress–seems.
Either unwittingly or out of sheer moral dereliction, Blackqueer people have, nonetheless, crowded the concrete corridors of downtown Atlanta in the name of "Pride". Fulton County, in which Atlanta resides, has the most cases of any county in Georgia with 25,540 confirmed cases to date. Footage from inside clubs packed passed capacity proliferated Black twitter. Bodies move as if welded together; the building heaves as it holds them–constricted and ecstatic. Sweat and swisher-soaked shirts find their way up over heads, tucked into jeans or draped across clavicles, couches. Tongues untied touch, mouths unmasked meet. Exhales no longer waited; they breathe each other in, eliding every edict to distance. Under these conditions, death is imminent, intimate.
In 2018, WSB-TV reported that, according to Emory University's Center of AIDS research, HIV infections had reached "epidemic" proportions for Blacks in Atlanta, with every 1 in 51 Black people at risk of diagnosis. 42% of new HIV diagnoses in the country in the same year were among adult and adolescent Black people. Black queer men–the demographic majority of Atlanta Black Pride, I must add–make up for 37% of new diagnoses among all queer men in the United States.
One of the very few things known about COVID-19 is that it disproportionately impacts the already immunocompromised–the Elderly, the infantile, the asthmatic, the seropositive. Hence, it would seem to behoove the Blackqueer attendants of Atlanta Black Pride–who by no means nor stretch of the imagination are solely responsible for the intracommunal increase of HIV diagnoses nor by majority, themselves, seropositive–to be vigilant, not simply about their own health but about the health of their larger community. Put differently, Atlanta Black Pride 2020 seems blissfully ignorant of, not merely this current historical moment but, moreso, itself; its attendees–against the backdrop of 5,000+ deaths, 263,000 cases and counting, impending eviction crises, mass unemployment, abolitionist unrest–begin to appear almost morally bereft.
I'd be remiss if I did not mention that most of the event fliers appeal to cisheteronormative cultural appetites with well-oiled and scantily clad, light skin men/mascs who titillate the impoverished desirability politics of its viewers. Consequently, thin, conventionally desirable, cisgendered, homonormative Black men get to feel most hailed and at home. This may possibly clarify why it looks to be the case that, for Atlanta Black Pride and her benefactors, the pandemic is not to be taken seriously; to whom/what do cisgay men ever feel accountable?
On the other hand: it is, however, simply empirically untenable, outright false to assert or even suggest that Black cisgay men are the only Blackqueer folks present for Pride. Anything else would be or border erasure. This, then, raises an even more harrowing question: for whom/what is the Blackqueer responsible? If cases rise in Atlanta post-Pride, even if only within Blackqueer commons, are Blackqueer people, even partially, responsible? Who is the onus on to defend Blackqueer life or stave off Blackqueer death and dying?
Cultural historian Saidiya Hartman, in her trailblazing monograph Scenes of Subjection: Terror, Slavery, and Self-making in Nineteenth Century America, looks at the Black codes and Freedmans' Bureau handbooks to illuminate how postbellum America incorporated recently emancipated slaves through liberal ideologies of consent, responsibility, and culpability. The "ex-"Slave demonstrated their appreciation for emancipation through self-mastery, discipline, and hard work. After 400+ years of free labor, idleness and lethargy in the Black was shamed and eschewed as "the body no longer harnessed by chains or governed by the whip was instead tethered by the weight of conscience, duty, and obligation," writes Hartman. In a constant performance of ethical sophistication and proper conduct, Black bodies were ushered into a more modern regime of servitude in which they would perpetually genuflect to the behavioral dictates of the State and its White majority in always already foreclosed attempts at making good on the promises of manumission: national incorporation, sociopsychic recognition, juridical protection, and legal equality. To be irresponsible–meaning both without anything to be responsible for (property for instance) or to be accessed as negligent vis-a-vis what one is supposed to be responsible with (personhood and other persons)–was to be unfit for freedom.
Under these on-going conditions, the Blackqueer remains precluded from recognizably responsible behavior at least insofar as Blackqueerness yet marks the racially abject and sexually deviant imposition on and threat to the very notion of the public and every concept of the proper, good, and socially acceptable on which it relies. Stuart Hall's Policing the Crisis, Michael Warner's Publics and Counterpublics, and Saidiya Hartman's Wayward Lives, Beautiful Experiments come into chorus beautifully on this point. Blackqueer responsibility is a misnomer because Blackqueer propriety is impossible. As Hartman further advised in 1997, the Blackqueer is the constitutive outside of citizen-subjectivity, or the Blackqueer is only a political subject to the extent to which it is criminally culpable. The Blackqueer capacity for responsibility, within a legico-juridical order to which it has no place or legitimate claim, is always a precondition for Blackqueer criminality.
The Blackqueer is ontologically ir/responsible: at once, made to be responsible for their own bio-political damnation and irresponsible with their ever-pending redemption. "Sin is Negro as virtue is white," writes Frantz Fanon in Black Skin, White Masks. "All those white men in a group, guns in their hands, cannot be wrong. I am guilty. I do not know of what, but I know that I am no good."
What might it mean to understand Blackqueerness as the refusal of the politics of the proper? What if the politic of Blackqueerness is to dispossess itself of the proper, which is to say the appropriate and the "responsible", which is to say place and/in state? Can we look at the refusal to be withheld from each other as that dispossessory politic? Maybe getting together is the only or originary politic of the dispossessed; those dispossessed, first, of the very possibility to get together. If what poet-philosopher Fred Moten reminds us is true, if "we get together to fight," can we see within all the fighting, the "fighting to maintain our capacity to get together"? Must we be responsible for the conditions that coproduce our constriction and our ecstasy? Whither might Blackqueer rage and release be permitted? What would it look like to shift the penologic of responsibility back on the "authors of devastation," whose "innocence," Baldwin tells us "constitutes the crime."
Before the U.S. government decided to rescue Wall Street from COVID-induced collapse, it refused to democratize access to Pre-Exposure Prophylaxis while defunding the Global Fund to Fight AIDS. Blackqueer people, particularly in Atlanta, have long occupied a state of [non-]emergency, with nothing to show for it besides a well-lit stadium and a Mayor with Bottoms for a last name. Therefore, when we ask Blackqueer people to be "responsible" for their contribution to the pandemic, be held accountable for COVID's role in community, we must first ask how "responsibility" itself is a request for a comportment that consents to the current medico-juridical paradigm that engineers Blackqueer death–both, premature and belated. Blackqueer riskiness, ethical irresponsibility, was not why HIV/AIDS became an epidemic and, in the same way, it will not be why COVID-19 never loosens its grip. A government that capitalizes off of catastrophe; that chooses profits over people; who–right before entering a $1.95 Billion deal with Pharmaceutical company Pfizer and biotechnology company BioNTech, a $2.1 billion deal with French pharmaceutical company Sanofi and British pharmaceutical company GlaxoSmithKline–allowed the ban on evictions to expire, permitted schools to reopen, began disseminating "back to work" plans, and "phasing-out" travel restrictions: the U.S. government will always, in every instance, be responsible for the rise of coronavirus and its asymmetrical presence in Blackqueer and poor communities.
Furthermore, if to be Blackqueer is to lose the right to one's own body or the right to own one's body; if Blackqueer bodies are always "public texts", as Karla Holloway might suggest, then we must take into our analysis how Blackqueerness has been written into the general political body, the hegemonic commonsense, the collective unconscious as, in itself, a biological threat, as negrophobogenic as Fanon later puts it, as sheer pathogen. This discursive-material conceptualization–Blackqueer systematic vulnerability to disease/death conterminous with disease/death as the universal sign of Blackqueerness—rebuffs performative concealment or "proper posture". There is nothing the Blackqueer person can do to not be a figure of epidemiological scandal. The Blackqueer is the ghost of every pandemic. The Blackqueer occupies the political role of bioterrorist, in advance. Borrowing a Hartmanian locution: this is what it means to live as the afterlife of HIV.
Still there is the very real risk of acquiring (and dying by) COVID. The lives of Blackqueer folks, disproportionately immunocompromised and/as disabled, hang in the balance. Their vulnerability to death seems eclipsed–as it is already more generally–by an intracommunal propensity to play with precarity. There is no question that a dearth in political attention to the Blackqueer disabled structures Blackqueer responses (or lack thereof) to the pandemic. Yet, I want to suggest that play can also be a Blackqueer disabled response. I want to suggest that Blackqueer disabled folks attended Atlanta Black Pride, against their best self-interest and though it might not be an ethics to universalize, it is not a politic to minimize. Amidst the ongoing War on AIDS, Blackqueer lifeworlds–crowded nightclubs, dilapidated bathhouses, un/protected penetrations—become articulations of summers refusing to be stolen, bodies refusing to behave, backs going unbent. Blackqueer folks–disabled and otherwise–engage in risk irreducible to the apolitical or asinine. There is a politics present in Blackqueer folks' refusal of the ways precarity precludes play. If we think about the war on AIDS as war on the Blackqueer disabled/immunocompromised, how might Blackqueer disability always entail the negotiations of play and precarity; how might those negotiations proliferate to unforeseen, counterintuitive and counterproductive ends? A politics of Blackqueer commons might also look like where touch persisted, when pleasure insisted under the pressure of pandemic and antiBlack public, especially as the difference loses all distinction, especially since "we have nothing to lose but our chains."
Comments
comments
Twitter Reacts to BlackLoveDoc's Shortage of Dark Skinned Women in Promotional Video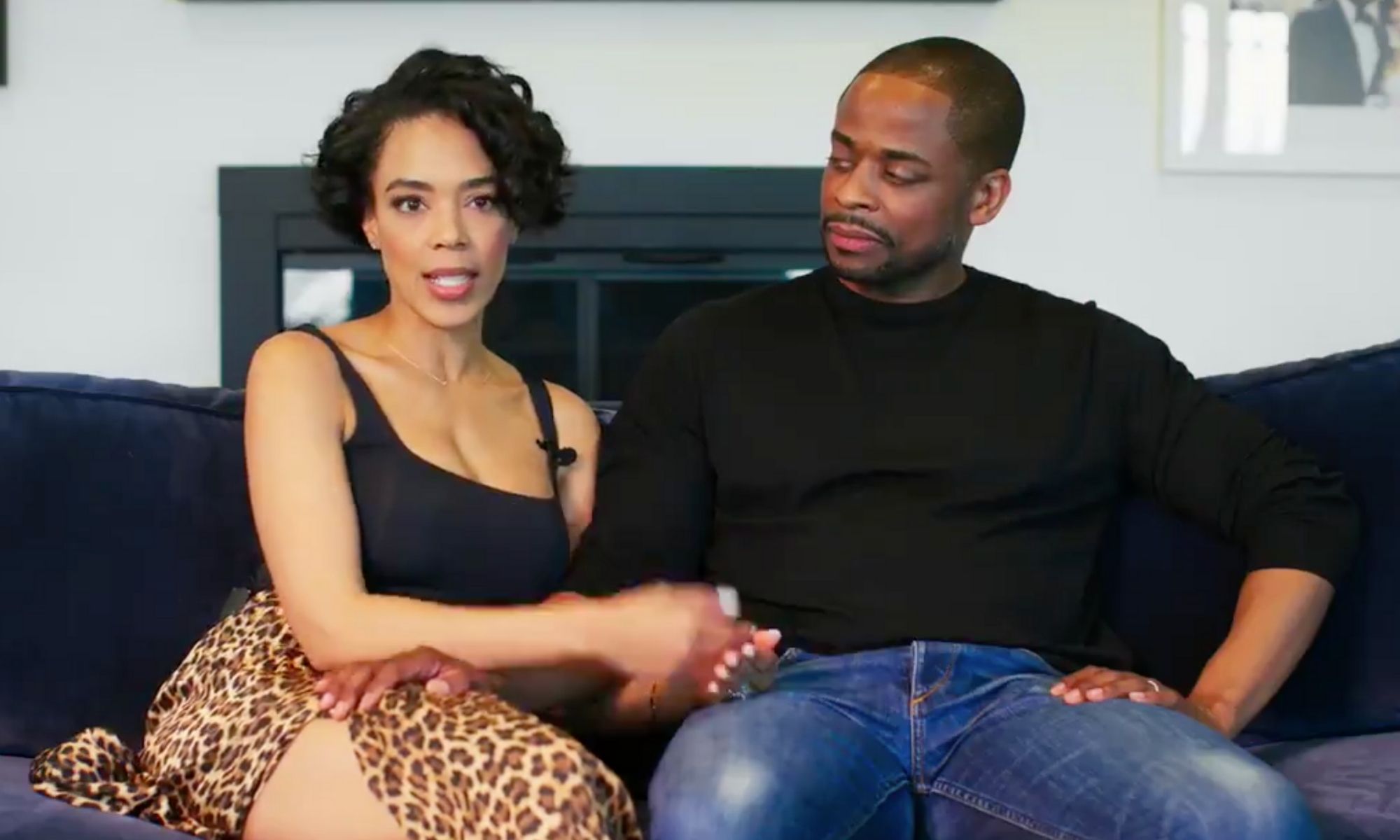 #BlackLoveDoc returns to OWN on September 5th, and they're being dragged through the Twitterverse because of their promotional video, which dark-skinned women are largely unaccounted for. 
If you're unfamiliar with what #BlackLoveDoc is, it's a docuseries where a collection of black couples—queer and hetero—have discussions about love on camera.
The promotional video sparked a debate about colorism. One Twitter user replied, "When I say that 'Black love' is nothing more than a lie this is what I mean. The women had to pass a paper bag test to even get the so-called 'Black love.' This is why I'm [a] firm believer in Black women opening their options and dating the right person for them regardless of race."
Whoever runs #BlackLoveDoc's Twitter account, probably Gayle King, replied: "Hey Ella! We agree. This is why we show Black men and women of all shades in loving relationships – we even show them in relationships with someone who isn't Black Flushed face And some folks are mad. It sucks. But we [still] show US being loved. Because that's what matters."
Bad response to being called out for colorism. Surely a billionaire like Oprah can afford better social media editors and public relations training for her staff.
Enjoy these tweets of #BlackLoveDoc's promo getting dragged:
Comments
comments
Cori Bush Snatches The Missouri Primary From 19-year Incumbent William Lacy Clay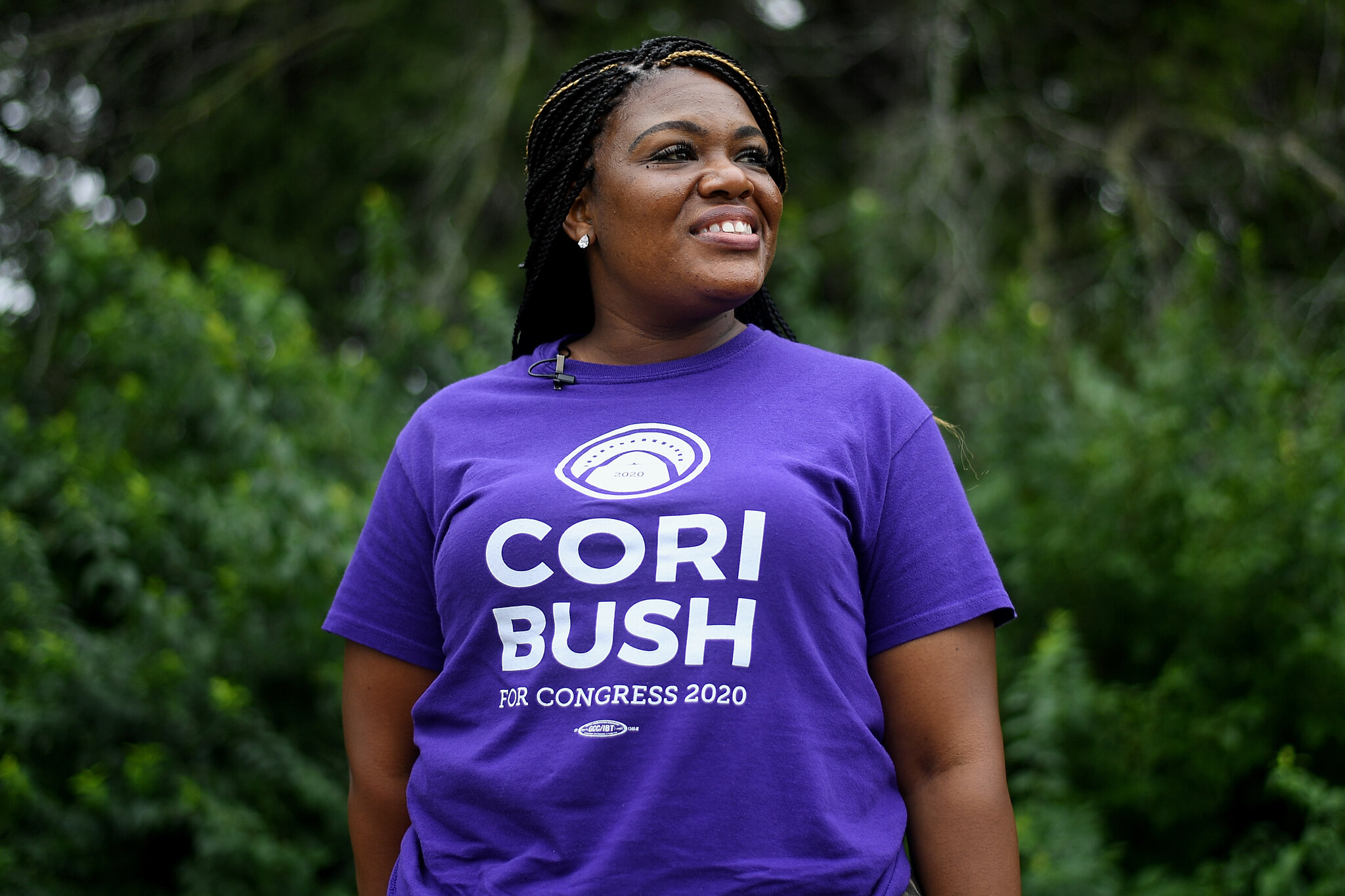 A little positive political news is coming our way. Cori Bush, who's running for Congress in Missouri has snatched the primary vote from Lacy Clay, who has held the seat for 19 years. For the past 50 years, the Clay family has held the seat. Today, Cori ends that streak.
Of importance is that Cori is not only a Black woman, but one of the better-known organizers for Black Lives Matter. The Congressional Black Caucus was very vocal about their disapproval of her "radical" stances, but it seems their clucking has meant absolutely nothing to the final result. She punctuated her victory with a simple tweet:
Boom! Haha. Ya girl has sass. I'll remind you all that she was one of those protesting for our lives at Ferguson and has lead her public life with a raised fist ever since.
Comments
comments