Already in shock that Shangela was barricaded from the top two, I was preparing myself for a Kennedy Davenport win. Kennedy utterly slayed the final lip-sync to an unimpressive song that mostly favored the other queen. Kennedy performed better than her competitor throughout the season, which was not hard seeing that the other half of the top two did not win a single challenge. Because I like to be naive at times, as it can be cute and endearing, I hoped Kennedy would be the choice. However, my ancestors and the spirits who hold my past traumas spoke to me and said, "Sis, you know better than that- we've already prepared you for this moment." So, as RuPaul announced the country queen as the winner, this complicated feeling swept over me. It was a mixture between surprise and this intense calm.
Because I at times commit to poor decisions, I decided to watch the finale at a local bar- one that is queer friendly. Well, white queer friendly. The crowning was accompanied by the whitest and loudest applause I've heard in a bar setting- applause and noise that rivaled any sporting event I've ever watched in a public space. This reminds me that I am never safe in this Black fat body, no matter if the setting is queer and well-intentioned.
Yes, I know RPDR is riddled with every ism and phobia, but still I thought better of these people.
Click To Tweet
I feel guilty for being angry, because I know this show remains problematic in many ways. However, I am legit sadden by this expected surprise. Yes, I know this show is riddled with every ism and phobia, but still I thought better of these people. And of course someone will soon hop on my timeline telling me that I shouldn't care so much- and honestly I will probably cuss them the phuck out. I would hope I'd respond differently, but I know my brand. Smh.
This season, this episode, triggered some bad memories and emotions for me. Once again, it told me that I will never be enough in this fat, Black, queer body. Whiteness and white mediocrity will often be the victor, will often be praised, and will do their best to gaslight you when it's all said and done.
Here are a few insights I must get off my heart. In the tradition of Paris is Burning, I honor the Black and brown queens who made drag what it is today…
The library is open, hunty.
Kennedy Davenport doesn't deserve your pity. She deserves no one's pity because she is a boss. She is a champion with or without the crown. She deserved to be in the Top four, and deserved to beat that other gurl in the final two. Not a read, just true.
Shangela was the clear winner. CLEARLY. And her face showed me that she knew she was morally better than most queens in that room, in that moment. Halleloo.
RuPaul once said that drag pokes fun at the rules (a loose interpretation of something he actually said), but in practice has successfully helped white cis-heteropatriarchy thrive in drag. RuPaul is committed to uplifting whiteness, as it is attached to capitalism. Sis wants another Emmy and a much larger check- the internalized anti-Blackness has runneth over, all over those pretty suits and pretty gowns. RuPaul must have sincerely been flattered by the winner's impersonation of him in the Snatch Game.
…And he is a legend and a trailblazer.
Beware of white people who think this chick with the ethnic puff on the top of her head deserved to win. They are the same people who whisper #AllLivesMatter to one another in Black and brown spaces. They are the same people who love having Black friends, but are absent when violent shyt goes down. They are the same people who are hypercritical of Black queens, but then show up to their shows and events to steal dance moves and drag techniques. They are the Toros of life, a la the white cheerleaders in Bring it On.
The white queen whose name rhymes with silk, and makes me proud to be lactose intolerant is…spolied.
Bebe Zahara Benet is me if I ever do drag. Muva is unshakable. It was clear that she didn't define her worth by what these other queens thought. She doesn't have to be crowned the queen because she already knows she is one.
The white queen who dons dreadlocks showed her anti-Black and classist ass in her original season by how she treated both Bob The Drag Queen and Chi Chi DeVayne. <sigh> Some things never change. However, she was the only queen who voted for Shangela to be in the top two.
I was waiting for Aja to conjure Crystal LaBeija once Ru announced the top two. However, Aja chose the Milwaukee queen over Shangela to be in the top two, so perhaps LaBeija was out to lunch with Monique.
I'm noticing on social media that a lot of the Black and brown queens are on this condragulations tour- celebrating a queen that had no business winning, and avoiding any of the racialized critiques. To them, I say be careful.
Click To Tweet
I'm noticing on social media that a lot of the Black and brown queens are on this condragulations tour- celebrating a queen that had no business winning, and avoiding any of the racialized critiques. To them, I say be careful. There are young Black and brown queens who are looking up to you, and learning how to address racism and anti-Blackness in this industry by carefully observing your every move. However, I understand that your speaking up puts your booking fee at risk, your livelihood at risk. This is how white supremacy traps Black and brown bodies.
White queens who talk about white supremacy, misogyny, and queer and transantagonism on their platforms, I await your voice in this conversation. It is your responsibility to challenge your fellow white queens, and your problematic followers. Get to it.
I also want to be clear. I believe the winner of the third cycle of All Stars identifies as biracial/multiracial with roots to the Ojibwe people, and that matters in their journey to the crown. And, in this industry, this human still benefits from white privilege in some truly complex ways. Trixie, you have a responsibility in this conversation as well.
The Library is closed, officially.
In closing.
All (Monique) heart, we love you, Shangela. We love you, Bebe. And we love you, Kennedy. Please continue to shine for us. Here is my love letter to you all.
---
Cody Charles is the author of Mudbound: Uncovering The Parts Of Ourselves We Sacrifice In Order To Survive, A Dream Undeterred: 10 Dreams I Want To Live Out In My Black Fat Queer Body In 2018, Our Favorite Blackity Black Quotes In Black Cinema, Engaging My Black Fat Body, Re-Imagining Black Love, You Can't Outdo Black People, Black Joy, We Deserve It, The Night The Moonlight Caught My Eye: Not a Review but a Testimony on the Film Moonlight, 5 Tips For White Folks, As They Engage Jordan Peele's Get Out. (No Spoilers), and What Growing Up Black And Poor Taught Me About Resiliency. Join him for more conversation on Twitter (@_codykeith_) and Facebook (Follow Cody Charles). Please visit his blog, Reclaiming Anger, to learn more about him.
Comments
comments
Rolling Ray Undergoes Surgery After Wig Catches On Fire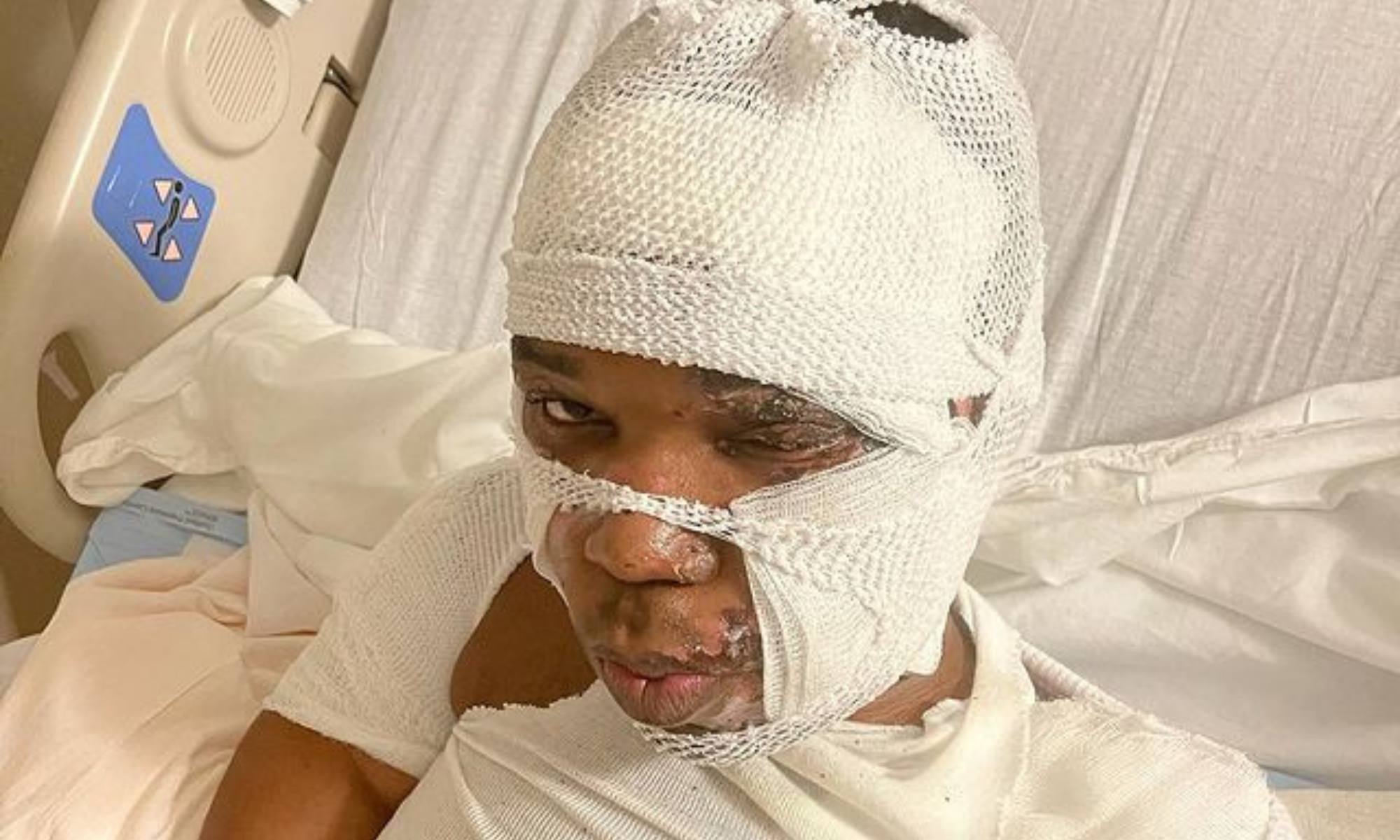 Social media star Rolling Ray underwent surgery Tuesday morning to treat serious burns on his body after his terrible wig accident last week.
In a series of IG stories, he let his audience follow along as he prepped for surgery.
Last week Rolling Ray announced he was hospitalized after his wig caught on fire! During a January 13 Instagram Live session hosted straight from his hospital bedside, he showed his severely burnt and damaged face telling viewers his "whole skin, legs, arms, feet, and everything" were burned.
In a more recent Live, Ray explained the incident that led to his whole wig catching on fire: an unfortunate smoking accident. "It just, like, lit on fire when I tried to light the cigarette," he recounted. "So I get to trying to snatch the wig off. B***h, the fire goes to my f*****g shirt, to my feet, to my legs, to my back. It's a fire everywhere, it's a fire in the whole room."
Of course the internet trolled him in a disgusting display of ableism and heartlessness. Comments like "Rolling Ray should have stopped, dropped, and rolled" and "karma's a b***h" had social media conflicted in its feelings about his accident. His sensation comes from his harsh and, often, below-the-belt reads (just last month he told Yung Miami to "dig (sic) up" her dead baby father. However, the criticism didn't stop him from responding on Twitter.
Rolling Ray might be problematic as all get-out, but we do not tolerate ableism here. We wish him well as he heals.
Comments
comments
Fantasia Reveals Gender of Baby On the Way!
On Tuesday singer-songwriter and "American Idol" winner Fantasia Barrino took to social media to reveal that she is having a baby girl, her first child with husband Kendall Taylor.
In a series of Instagram stories, Fantasia showed pink fireworks being shot off during a gender reveal party, to her and her hubby's excitement! She continued by sharing what her daughter-to-be's name will be: Keziah London Taylor.
The news comes after the couple revealed they had struggled to conceive since their 2015 marriage. During a November episode of her IG Live show "Taylor Talks," she described continuously praying for a child with her husband. Fantasia, a deeply devout Christian, was obviously elated when she shared the news.
"God I Want To Thank You!" she said in an Instagram caption. "You Gave Us A Seed even when the Doctor said that one of my Tubes [was] Closed you said Different. @salute1st I Love You King and I can't wait to see who He or She acts Like."
We can see Fantasia and family are all super excited to be welcoming a baby girl into their lives. All congratulations to her.
Comments
comments
Kim Kardashian and Kanye West Are Getting Divorced, Report Says
In a story published Tuesday evening, Page Six is reporting that Kim Kardashian and Kanye West are getting divorced, with the two already in settlement talks. The news comes after the couple spent the holiday season separately – Kanye at his ranch outside Cody, Wyoming, Kim and the kids with her famous family in southern California.
A source close to Kardashian was quoted saying, "Kim got Kanye to go up there so they could live separate lives and quietly get things sorted out to separate and divorce. She's done." Kardashian, 40, and West, 43, are said to be splitting because of marital problems directly related to Kanye's very public mental health struggles.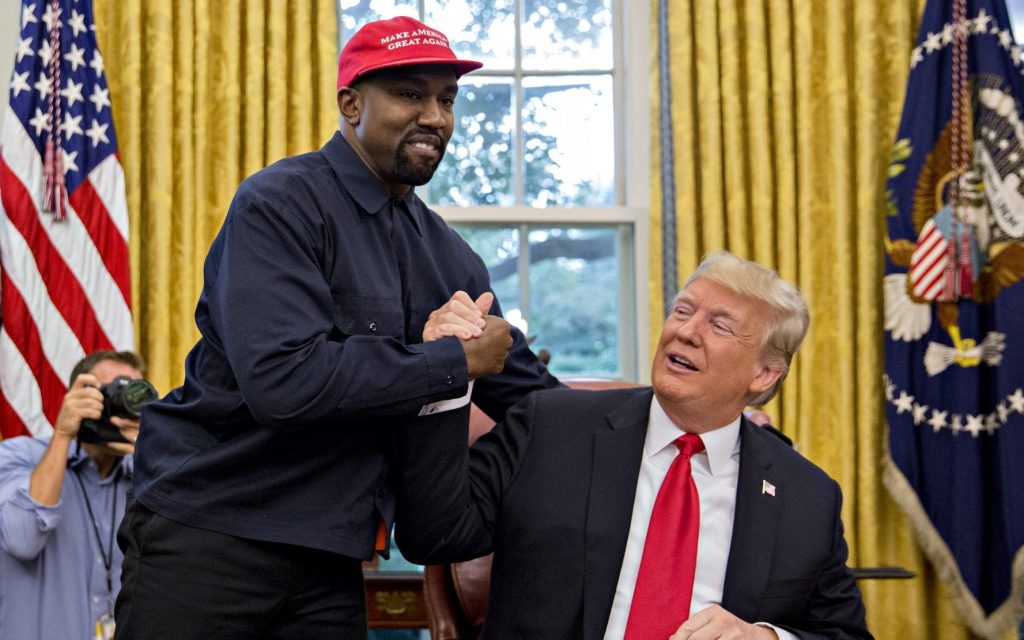 For several years the rapper's various antics have caused fans to worry. After coming out as a Trump supporter, West then announced his own 2020 presidential bid under a new political party: the Birthday Party. At a campaign rally in South Carolina, he was seen rambling, debating individual audience members, and at times, crying. In various interviews, he has rambled on almost incoherently, and his tweetstorms are now infamous.
For her part, Kim has always supported her husband and has openly discussed the difficulties of their marriage. Back in June, she shared on social media, "Anyone who has [bipolar disorder] or has a loved one in their life who does, knows how incredibly complicated and painful it is to understand… People who are unaware or far removed from this experience can be judgmental and not understand that the individual (has) to engage in the process of getting help no matter how hard family and friends try."
It appears she has finally reached her limit in the union with the unnamed source saying, "She is serious about taking the bar exam and becoming a lawyer, she is serious about her prison reform campaign. Meanwhile Kanye is talking about running for president and saying other crazy s**t, and she's just had enough of it."
Separately, a source close to Kanye alleges the rapper is sick of his wife and her family, which might have some truth to it since he has tweeted some pretty nasty things about them in the past. "I been trying to get divorced since Kim met with Meek at the Warldolf [sic] for 'prison reform,'" he said in a now-deleted July tweet. Recently, he hasn't been featured on his wife's Instagram and has largely remained out of the public eye.
With the news yet to be confirmed, the "divorce is imminent" reports are just rumors for now. We'll be following the news as more information comes out.
Comments
comments