Former Atlanta police officer, Garrett Rolfe, was charged Wednesday with 11 counts related to the shooting death of Rayshard Brooks, 27, last Friday night, June 12.
Rolfe was called to the scene of an Atlanta Wendy's drive-thru because Brooks was asleep at the wheel in the drive-thru line. He and Officer Devin Brosnan spent over 45 minutes speaking with Brooks, a black man and father of 3, before they attempted to arrest him for driving under the influence. As the officer tried to cuff him, Brooks resisted, got into a scuffle with the two officers, wrestled a taser from one, then fled the scene, at which point he was shot twice in the back by Rolfe.
Almost immediately, witnesses on-scene and activists in the hours following the shooting called for the APD officers' immediate termination and indictment. Protesters remembered Brooks by hitting the streets with renewed vigor amidst ongoing protests related to the death of George Floyd, the unjust murders of Black people while in police custody, and systemic racism in America as whole.
Embed from Getty Images
On Wednesday, Fulton County District Attorney Paul Howard, Jr. announced felony murder, aggravated assault, and other charges against Rolfe. According to DA Howard, the state contends that because Brooks was running away from Rolfe at the time of the shooting, he posed no imminent bodily threat and that Rolfe actually committed a felony – assault – when he shot into Brooks' back. Further punctuating Georgia's case, video of the fatal encounter shows Rolfe initially chasing Brooks with his taser, a non-lethal weapon. As he runs toward Brooks, who is holding Officer Brosnan's taser by now, he switches his taser from his right hand to his left and reaches for his service weapon.
Less than a second after Rolfe reaches for his gun, Brooks turns around and fires the taser he's carrying into the air. Then, the officer fires his gun 3 times in Brooks direction, striking him twice in the back. How could the officer have been in fear of his life before Brook even fired the taser at him?
The district attorney also revealed Rolfe kicked Brooks after Brooks fell from being shot in the back and said "I got him." Officer Brosnan stood on Brooks' shoulders as he lay dying from being shot. Neither provided medical assistance for more than two minutes following the shooting – going against APD policy.
After the announcement of the charges, DA Howard told reporters former officer Rolfe would have until 6:00PM EST Thursday to surrender himself to law enforcement custody.
At the time of this reporting, Garrett Rolfe has not yet surrendered himself into custody.
Comments
comments
Chadwick Boseman Passes Away At 43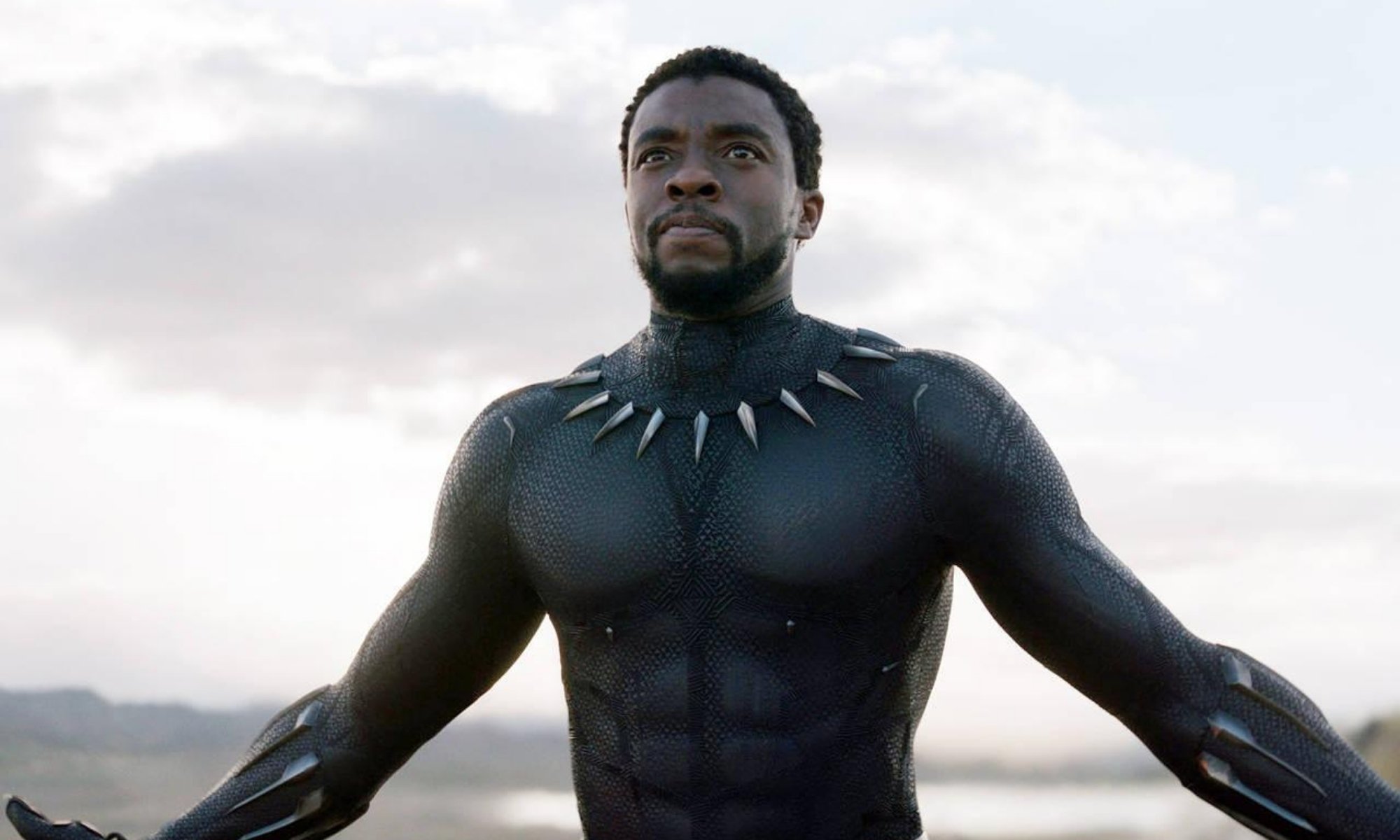 Actor Chadwick Boseman, best known for his role as King T'Challa in the box office smash "Black Panther" passed away from colon cancer Friday.
The actor was first diagnosed with stage 3 cancer in 2016, but remained active in his career with much of his work being released post-diagnosis. A statement from his family confirmed that he continued to work despite his cancer progressing, befitting a man who brought America's first Black superhero to the silver screen.
As the news of the actor's death spread, many took to social media to share their condolences.
The tributes continue to flood in as news of his passing continues to ripple through. Read the official statement from his family below.
"It is with immeasurable grief that we confirm the passing of Chadwick Boseman.
Chadwick was diagnosed with stage III colon cancer in 2016, and battled with it these last 4 years as it progressed to stage IV.
A true fighter, Chadwick persevered through it all, and brought you many of the films you have come to love so much. From Marshall to Da 5 Bloods, August Wilson's Ma Rainey's Black Bottom and several more, all were filmed during and between countless surgeries and chemotherapy.
It was the honor of his career to bring King T'Challa to life in Black Panther.
He died in his home, with his wife and family by his side.
The family thanks you for your love and prayers, and asks that you continue to respect their privacy during this difficult time."
Comments
comments
Nas Attacks Doja Cat In New Song, "Ultra Black"
Nas seems to be scrambling for relevance. In a newly released song, he included a line that fired a shot at Doja Cat… who nobody was talking about.
"We going Ultra Black, Unapologetically Black, The opposite of Doja Cat"

Nas, Ultra Black
Now, if y'all will recall, Kanye was doing his able-bodied best to undermine multiple socio-political movements just a few weeks. So it's interesting that Nas mentions Doja instead of the much more active threat, but to each her own. Twitter agrees:
Comments
comments
Lauryn Hill Responds To Her Daughter, Who Detailed Hill's Alleged Abuse and Trauma
Lauryn Hill has taken to Facebook after her daughter, Selah Marley, spoke on an Instagram Live about the trauma she felt she experienced at the hands of her mother. In the Live, according to Billboard and other sources, she details the times Lauryn would hold Selah's hands over her head while she spanked them. Later, she would delete the post and replace it with this one:
Lauryn Hill had a long, five-paragraph essay on her spirit, in response. The gist:
"My children are strong-willed and powerful, better I discipline them at home than have them shot down in the streets or locked up."

Lauryn Hill, Facebook
Miss Hill has long been criticized for her lyrics, and the possible misogynoir in them. This is something Selah seems to want to keep between herself and her mother, so we will respect.
Comments
comments