On May 8th, California congresswoman Rep Maxine Waters and Rep Mike Kelly of Pennsylvania had a rather uncomfortable exchange at a meeting of the House Committee on Financial Services.
Sparks flew, when Kelly addressed Waters in a way that devalued and diminished the importance of legislation put into place during Obamas administration, to protect consumers from racial discrimination by car loan providers.
Rep Kelly stated, "We are trying to make sure that we're making America great every day and every way, the best way to do that is to stop talking about discrimination and start talking about the nation." After his remarks he then yielded to the floor.
Visibly appalled and offended, Rep Waters immediately addressed Kelly asking him to not leave, stating: "Don't tell me that we don't understand," she said. "That's the attitude that's been given towards women time and time again. Don't you dare talk to me like that and think that somehow women don't understand what goes on on the floors of automobile dealers."
Chairman Tom McClintock attempted to redirect Waters remarks to him, however she asserted ,"I don't appreciate that you did not interrupt him while he was making those outrageous remarks about him knowing more about discrimination than I know about discrimination. I resent that," she said. "Having said that, I reserve the balance of my time and, no, I do not yield not one second to you."
"I do not yield not one second to you!"
DROP THE MIC ON THEM REP WATERS!
My mother always told me, "if you don't stand for something, you'll fall for anything."
Watch Full Exchange Below:
It takes great resolve and resiliency to be one of the only African Americans on Capitol Hill, fighting for the rights and equitable treatment of minorities and women.
How inappropriate is it, for a man that has the benefit of white privilege, to suggest a conversation about an issue that he has NEVER and will never be affected by, be halted? Discrimination or prejudicial treatment is not his problem or his concern. Hence the reason why legislation that protects marginalized and disenfranchised groups of people are needed.
However, if anyone is able to go toe to toe with the good ol' boys, it's Rep Maxine Waters. She is the voice for the voiceless. A modern day Rosa Parks, Martin Luther King and Malcolm X.
Thanks for not yielding Mrs. Waters, not even 1 sec.
https://latoyatjackson.wixsite.com/latoyatjackson
Comments
comments
America Reacts to Kamala Harris' VP Candidacy
When Kamala Harris was chosen as Biden's Vice Presidential candidate, there was a muted response overall. There's no denying, from an objective standpoint, that Kamala was more than equiped to handle the job. She'd do it well. That's never been the question. Kamala has always been competent and anyone who ever brought that into question was very obviously dealing in White supremacist misogyny. The problem, in fact, is that she has been too competent in some regards.
I'm not going to get into her history too much. Social activists and political pundits have done that enough. Kamala is a middle-aged Black woman who's lived in California her entire life. She is who she is because of that. I think it would be misogynoir for me to demonize her when I know that I most definitely would have been her if I had been born just a few years sooner. That doesn't raise her above critique, though. She's been an active part of the prison industrial complex and is, indeed, a cop. So there's a lot to unpack. Here's what Twitter had to say:
So it's pretty clear that Kamala's presence requires some nuanced thinking. The world isn't Black and White in politics. Kamala's racial and social reality necessitates both a grace we don't give to Black women and a moral fortitude we might be tempted to let go of for the sake of identity politics and the removal of Trump from office. Speaking of Trump:
We're a pop culture blog, first and foremost. We aren't here to tell you how to feel about anything related to politics. However, major elections will directly impact how we deal with pop culture events. The 2016 election opened the flood gates to more conscious consumption. This election should put that consciousness to the test.
Comments
comments
Cori Bush Snatches The Missouri Primary From 19-year Incumbent William Lacy Clay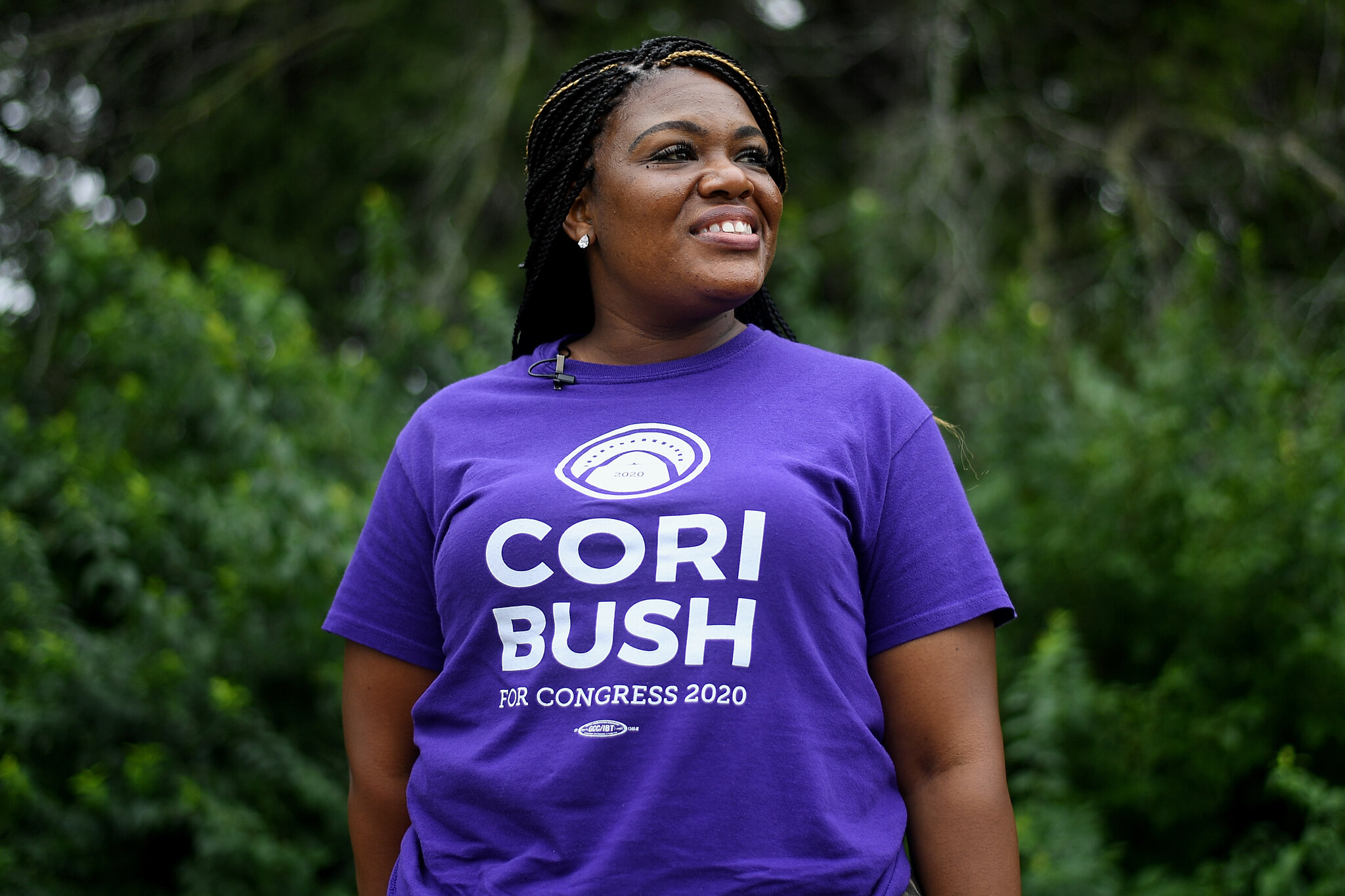 A little positive political news is coming our way. Cori Bush, who's running for Congress in Missouri has snatched the primary vote from Lacy Clay, who has held the seat for 19 years. For the past 50 years, the Clay family has held the seat. Today, Cori ends that streak.
Of importance is that Cori is not only a Black woman, but one of the better-known organizers for Black Lives Matter. The Congressional Black Caucus was very vocal about their disapproval of her "radical" stances, but it seems their clucking has meant absolutely nothing to the final result. She punctuated her victory with a simple tweet:
Boom! Haha. Ya girl has sass. I'll remind you all that she was one of those protesting for our lives at Ferguson and has lead her public life with a raised fist ever since.
Comments
comments
Andrew Gillum Posts Video Update, Talks About Rehab & Addiction, No Mention of Swirling up with Sex Worker
Drugs and a White male sex worker were the elements of big stories in a pre-Rona, pre-uprising world. Now, most of us are just shocked that Andrew Gillum's scandal was such a short time ago. In March, the former Tallahassee mayor and gubernatorial candidate was found in a hotel room with a sex worker named Travis Dyson after he'd called the police about a "cardiac" event. Dyson was passed out and they were both taken to the hospital for treatment. Soon after, Andrew announced that he would be going a rehabilitation center. Today he spoke out about that:
So, this is all fine and dandy, but he doesn't really address Dyson as a figure in all of this, and that's disappointing, because he seems to blame the entire incident on his having lost the race for governor. That… doesn't tell us why the sex worker he was with was male. Drugs? Understood. He lost a lot and he lost it publicly. But the fact that he doesn't address the rest kind of implies that he views this possible homoerotic swirl moment as a byproduct of his "shame".
Nevertheless, he's addressed it. Whatever good that does.
Comments
comments