Senator Nikema Williams was arrested November 12th as demonstrators protested the state's gubernatorial election.
From inside the Capitol building, Williams was restrained by officers, her hands tied behind her back as protests ensued. Alleging she was singled out for her race, the Georgia Senator spoke with reporters to provide her account of the day's events.
"I was not yelling. I was not chanting. I stood peacefully next to my constituents because they wanted their voices heard, and now I'm being arrested"
Concerned about voter suppression, the group gathered at the Capitol building to ensure they would be heard. Senator Williams was attending a special session on Tuesday morning when she saw the protestors and decided to join them.
State Sen. @NikemaForSenate is among those being detained during a protest at the Capitol rotunda pic.twitter.com/febG6sCrGS

— Maya T. Prabhu (@MayaTPrabhu) November 13, 2018
"Justice was not upheld yesterday"
Protestors chanted "Count Every Vote" when they were joined by Senator Williams, but she was not alone. Representative David Dreyer also joined the protests. Agreeing that Williams that treated unfairly he states:
"For some reason, Senator Williams was treated differently than I was treated."
Dreyer says he went at the same time and for the same reasons as Williams, but he was not arrested. Georgia House Democrats have also chimed in. Stating they believed the arrest was beyond troubling, they went on to say it was "even more troubling that it is in conjunction with a citizen speech about counting every vote".
Insisting she was arrested on the same grounds as others, the Georgia Department of Public Safety maintains they were just. The department highlights that state law does not allow the disruption of legislative sessions or meetings of other lawmakers. Continuing that they asked protestors to disburse three times, they believe they were fair in their arrests of those who refused.
Senator Williams has been charged with "violating Georgia law". Jail records show that she was charged with obstruction of a law enforcement officer and preventing or disrupting general assembly sessions of meetings of other members. Both charges are misdemeanors.
Count Every Vote
The voter suppression protest was ignited over claims that Brian Kemp exploited disenfranchised voters' rights on Election Day. Having remained in his position as Secretary of State, he also drew fire for not resigning from his role before beginning his campaign. Abrams, who fought to have voting times extended across the state on Election Day, is hopeful that a runoff election can still be forced.
Comments
comments
The Best Tributes You Didn't See On Martin Luther King, Jr. Day 2021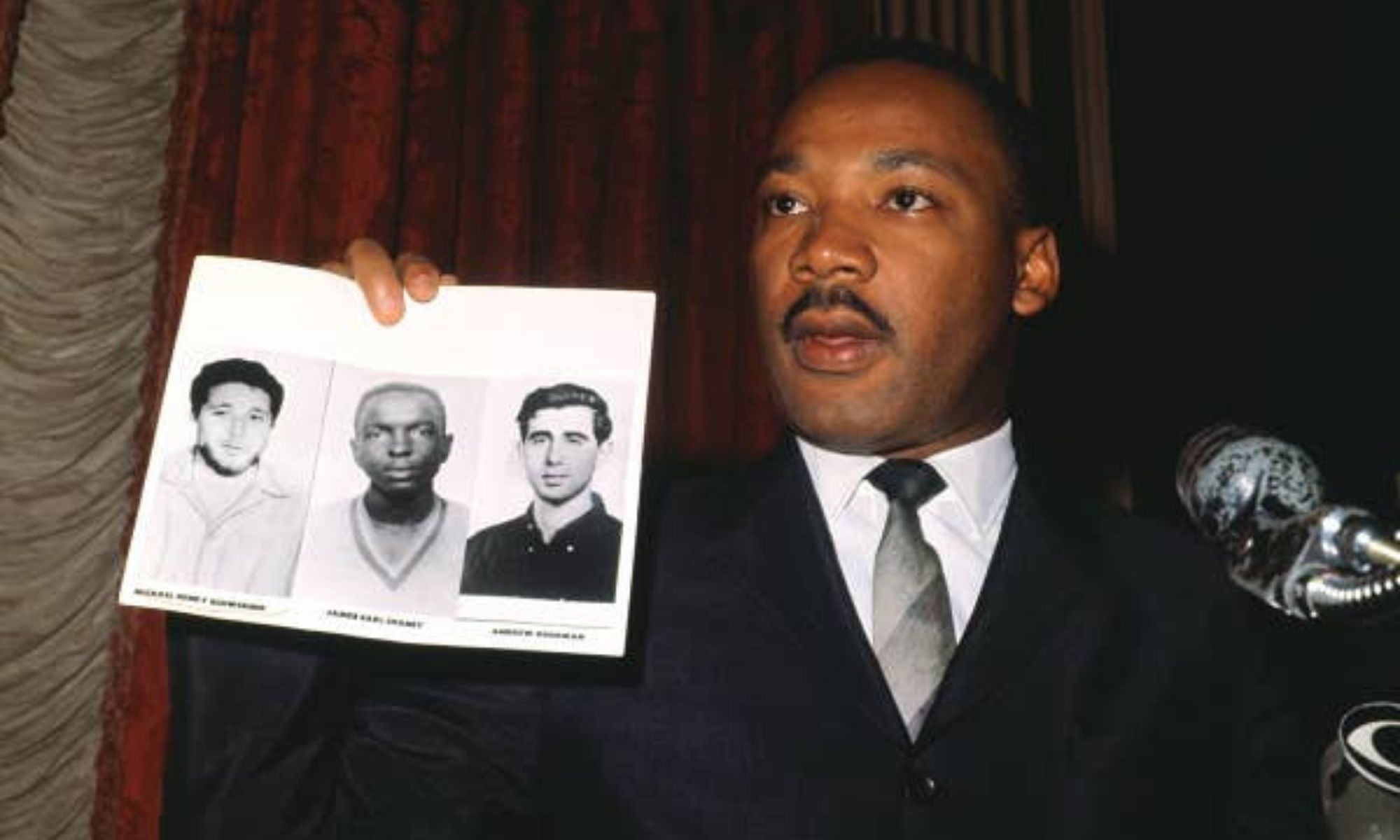 Every year as the United States celebrates the late Rev. Dr. Martin Luther King, Jr. and his lasting legacy, we see social media platforms littered with various MLK quotations, "love one another" captions, you know – the general bulls**t we all wish we didn't have to see on an annual basis.
What we don't see enough are actual dialogues about who MLK was and the type of radical he actually was. He was not a martyr – he died as the State turned a blind eye to the obvious plots against his life. He was not a capitalist – he died firmly abhorring capitalism. Toward the end of his life, he even grew increasingly concerned with Israel and its treatment of Palestinians.
MLK's memory and legacy have been sanitized to make white Americans feel less guilty about their treatment of Black Americans and their complicity in white supremacy and its many atrocities. In his "Letter from a Birmingham Jail," Dr. King stated in no uncertain terms "that the Negro's great stumbling block in his stride toward freedom is not the White Citizen's Counciler or the Ku Klux Klanner, but the white moderate, who is more devoted to "order" than to justice…"
Every third Monday in January those white folks more committed to order than to justice put themselves on full display. They proudly wave their "I'm not racist!" flag in Black folks' faces, as if we give a damn about their shallow tweet quoting a radical they know nothing about or their vapid, over-filtered selfie on Instagram captioned by a "deep, thoughtful" Martin Luther King, Jr. quotation.
Instead of carrying on with the commercialism of Rev. Dr. Martin Luther King, Jr. Day, let's take a look at a few of the best non-performative tributes the internet provided this year.
Comments
comments
Mob of Trump Supporters Storm U.S. Capitol, Sending Congress Into Lockdown
On Wednesday afternoon an angry mob of Trump supporters, white supremacists, and what this website is calling "terrorists" stormed the United States Capitol as members of Congress were in session.
Earlier in the day, President Trump spoke to a crowd of several thousand at an event in Washington, D.C. called the "Save America March." As you know, since he lost the November 2020 election to Joe Biden, he has vigorously promoted various unfounded theories and conspiracies that the election was rigged and somehow stolen from him. Without a single shred of evidence to back up his claim, he rambled on in front of his supporters for over an hour, charging that he lost due to widespread voter fraud. At one point, he told the crowd:
"Now it is up to Congress to confront this egregious assault on our democracy… I think right here we're going to walk down to the Capitol and we're going to cheer on our brave senators and our congressmen and women, and we're probably not going to be cheering so much for some of them. Because you'll never take back our country with weakness. You have to show strength, and you have to be strong."
Shortly after the event concluded, videos flooded the internet of the mob not only attacking police, but also walking past multiple police barricades – sometimes at the invitation of police. They eventually scaled walls, smashed windows, and broke down doors as they raided the Capitol Complex. Meanwhile, Congress recessed and went into Shortly after the event concluded, videos flooded the internet of the mob not only attacking police, but also walking past multiple police barricades – sometimes at the invitation of police. They eventually scaled walls, smashed windows, and broke down doors as they raided the Capitol Complex. Meanwhile, Congress recessed, going into an immediate lockdown and interrupting their largely procedural vote to certify the electoral results of the 2020 presidential election.
Many Twitter users were quick to point out the glaring disparity in law enforcement's treatment of these terrorists with their treatment of Black Lives Matter protesters last summer. As you'll recall, Trump ordered police to use tear gas and rubber bullets when clearing a crowd outside the White House for a photo op with an upside down Bible.
Throughout the afternoon, many around the world watched as the Capitol grounds became unrecognizable in a sea of Trump flags and other white supremacist colors. For over 4 hours, the terrorists were allowed to roam freely tThroughout the afternoon, many around the world watched as the Capitol grounds became unrecognizable in a sea of Trump flags, other white supremacist colors, pepper spray, and smoke. For over 4 hours, the terrorists were allowed to roam freely throughout government halls. Many proudly posed for pictures inside congressional offices, on the floors of Congress, and throughout the halls. In one video, a police officer inside a building gave a thumbs up as he posed for a selfie with a terrorist. The scenes that came out of this insurrection were jarring for many.
For over two hours following the terrorists' rushing of the Capitol, President Trump was completely silent on the matter. As time continued to pass, it became apparent that he would not make any serious attempts to quell the violence unfolding in his own backyard. All Americans got was a now-deleted video posted to social media in which Trump told the mob, "I know your pain. I know you're hurt. We had an election that was stolen from us… It was a landslide election, and everyone knows it – especially the other side. But you have to go home now… We love you. You're very special."
Of course the President of the United States calling armed insurrectionists "very special" lit people up. Today's events were the last straw for many; even with only two weeks left in office, he still managed to make more enemies than he already had.
By the time police and the National Guard finally responded, the mayor had already put a 6pm curfew in place. Despite multiple law enforcement agencies clearing the Capitol and blocking the area around it, terrorists still hung around the complex well into the evening. It wasn't until 8pm – over 8 hours after the siege began – that Congress was able to return to counting the electoral votes (they didn't finish the count until nearly 4am).
When all was said and done, law enforcement made 52 arrests, safely detonated at least 2 pipe bombs found outside the Republican National Committee and Democratic National Committee headquarters, arrested a suspect connected to a vehicle found with firearms, ammunition, and explosives, and confirmed 4 terrorists died.
We will be following this story.
Photo Credit: Julio Cortez/AP
Comments
comments
Steve Bannon Arrested on Border Wall Fundraising Scheme
Steve Bannon, Donald Trump's former political adviser, and three other leaders of the"We Build the Wall" online fundraising campaign have been indicted on wire fraud and money laundering charges by federal prosecutors.
Federal agents and officials from the United States Postal Inspection arrested Bannon while he was on a boat located off the eastern coast of Connecticut.

Bannon is expected to make his initial court appearance in New York later today, according to the US attorney's office. Bannon's attorney, Bill Burck, declined to comment on the matter. 
Audrey Strauss, acting Manhattan U.S attorney, issued the following statement:
"As alleged, the defendants defrauded hundreds of thousands of donors, capitalizing on their interest in funding a border wall to raise millions of dollars, under the false pretense that all of that money would be spent on construction. While repeatedly assuring donors that Brian Kolfage, the founder and public face of We Build the Wall, would not be paid a cent, the defendants secretly schemed to pass hundreds of thousands of dollars to Kolfage, which he used to fund his lavish lifestyle. We thank the USPIS for their partnership in investigating this case, and we remain dedicated to rooting out and prosecuting fraud wherever we find it." 
According to the charges, Kolfage—one of the crowdfunding organizers, spent more than $350,000 of the donations on personal expenses. These expenses include a luxury SUV, a golf cart, cosmetic surgery, home renovations, jewelry, personal tax payments, and credit card debt.
The four individuals being charged—Bannon, Kolfage, Andrew Badolato, and Timothy Shea—are charged with one count of conspiracy to commit wire fraud and one count of conspiracy to commit money laundering, CNN reports.
Comments
comments