In an excerpt of an AfroPunk post, an author alleges that Bernie Sanders is "confused as hell." Unable to call racism by its name, they lament that progressives like Bernie are ignorant and complicit in its propagation.
As a Black woman who lives in Vermont, a state that is 94% white and credited as one of the most liberal in the country, let me explain. Progressives are unable to acknowledge racism because they are unable to identify it in the same way a person of color does. They are so blissfully unaware of the nuances and prejudices and so willing to compartmentalize their own behavior that attaching the word racism to it is unthinkable. What I mean is, their white fragility prevents them from being able to see racism in any form, discuss it, and/or attack it.
What does it mean to be white
The manner White progressives are taught to identify racism is almost storybook – clear lines of good and evil. Their understanding of racism is a clear act of intentional antagonism or discrimination directed toward someone of a different race on the grounds of superiority. To Robin DiAngelo, the woman who coined the phrase "White Fragility", to be progressive meant to be clueless.
"Well, I was a classic white progressive, which meant that I was clueless about racism, which meant I could not answer the question, "What does it mean to be white?" I thought I was not racist, and I really didn't have anything more to learn."
In an interview with Slate, DiAngelo goes on to recall applying for a job as a diversity trainer. "I was in for the most profound learning curve of my life," she says. "It was a parallel process. One, working side by side with people of color who were challenging the way that I saw the world and my place in it."
Consider in all of this, that white people are self-segregating and have been since the 60s. Like DiAngelo, they are not finding themselves surrounded by people of color who will disrupt their way of thinking until they reach an embarrassing age.
"Part of being white is that I could be that far in life, be a full professional, educated adult, and never have had my racial role be challenged in general, or by people of color in particular."
Self-Segregating
White liberals are curiously guilty of saying one thing and doing another. Take gentrification. University of Illinois sociologist, Maria Krysan, conducted an experiment in Chicago to examine the process of how people decide where to live. She asked Chicago-area residents about their housing search and people of all races agreed they wanted to live somewhere that was relatively diverse and integrated.
Debunking the myth that Blacks and Latinos prefer to stay in their own neighborhoods, Krysan proves that it is Whites who cry for diversity but remain segregated. Remember, Vermont is 94% White but 46 states have a White population of 50% or higher.
In an interview with The Daily Beast, Bernie was asked his thoughts on why the Democratic Party was unable to win several key Senate and gubernatorial races. But it was his thoughts concerning the underperformance of Stacey Abrams and Andrew Gillum that got attention.
"I think you know that there are a lot of white folks out there who are not necessarily racist who felt uncomfortable for the first time in their lives about whether or not they wanted to vote for an African-American."
While his response reeks of white fragility, its true. White people are losing the luxury of undifferentiated whiteness and racial obliviousness, forcing them to examine themselves and their communities. In "Get Out", it was a family of Obama supporting White liberals who were villains, not red hat wearing, torch burning misogynists.
By definition, white fragility is the state in which even a minimum amount of racial stress becomes intolerable, triggering a range of defensive moves. Spanning fear, anger, and guilt, the display can include behaviors of argumentation, silence, and leaving the stress-inducing situation.
Following the assassination of Dr. Martin Luther King, Jr., Jane Elliott conducted a race experiment that challenged people to examine their underlying prejudices to disarm them of weaponizing race. By simulating discrimination on people who would otherwise never experience it, Jane educates people who would continue to think like Robin DiAngelo in all her white ignorance. The problem is that she is just one woman, and while her efforts are well-meaning, it requires the person on the other end to be receptive of change. Cognitive dissonance and white fragility are in a marriage that has lasted longer than either terms have had names. And we have seen what happens when we leave White women to their own devices.
I mean… pic.twitter.com/Szr6JJr9II

— ⓙⓔⓢⓢⓘⓒⓐ ⓡⓐⓔ (@xoxosoleil_) November 6, 2018
If we are invested in a progressive future, where POC, LGBT, and differently abled people are represented, we must commit to attacking bias in the moment. We cannot, like white progressives, stand by and massage reality about what is and is not racist to placate people on the fence. White progressives need to start working, living, and socializing in communities that challenge their school of thought instead of reinforcing the dogma they've been fed for generations. But their education cannot and will not come at the expense of the disenfranchised. #NotYourMule
Comments
comments
The Best Tributes You Didn't See On Martin Luther King, Jr. Day 2021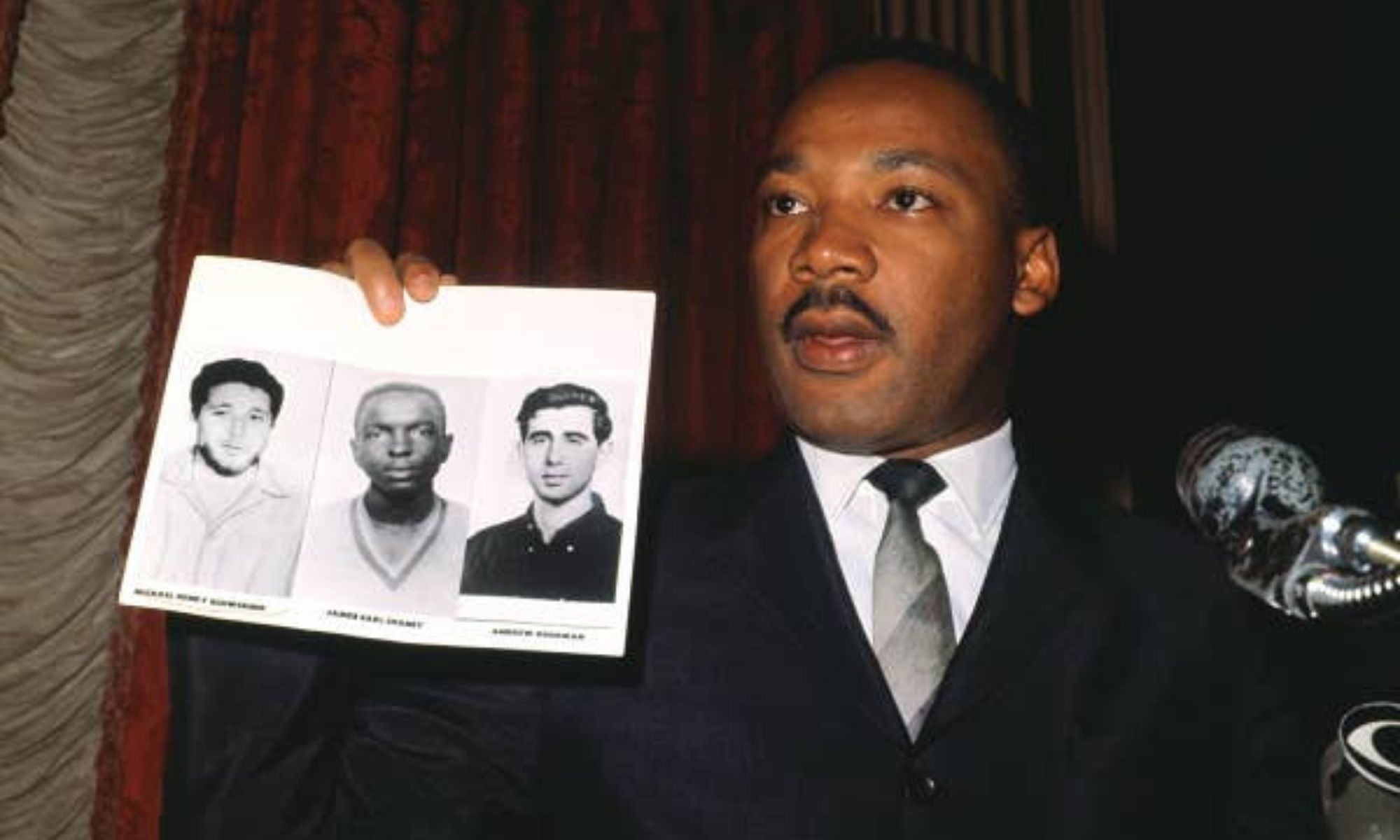 Every year as the United States celebrates the late Rev. Dr. Martin Luther King, Jr. and his lasting legacy, we see social media platforms littered with various MLK quotations, "love one another" captions, you know – the general bulls**t we all wish we didn't have to see on an annual basis.
What we don't see enough are actual dialogues about who MLK was and the type of radical he actually was. He was not a martyr – he died as the State turned a blind eye to the obvious plots against his life. He was not a capitalist – he died firmly abhorring capitalism. Toward the end of his life, he even grew increasingly concerned with Israel and its treatment of Palestinians.
MLK's memory and legacy have been sanitized to make white Americans feel less guilty about their treatment of Black Americans and their complicity in white supremacy and its many atrocities. In his "Letter from a Birmingham Jail," Dr. King stated in no uncertain terms "that the Negro's great stumbling block in his stride toward freedom is not the White Citizen's Counciler or the Ku Klux Klanner, but the white moderate, who is more devoted to "order" than to justice…"
Every third Monday in January those white folks more committed to order than to justice put themselves on full display. They proudly wave their "I'm not racist!" flag in Black folks' faces, as if we give a damn about their shallow tweet quoting a radical they know nothing about or their vapid, over-filtered selfie on Instagram captioned by a "deep, thoughtful" Martin Luther King, Jr. quotation.
Instead of carrying on with the commercialism of Rev. Dr. Martin Luther King, Jr. Day, let's take a look at a few of the best non-performative tributes the internet provided this year.
Comments
comments
Mob of Trump Supporters Storm U.S. Capitol, Sending Congress Into Lockdown
On Wednesday afternoon an angry mob of Trump supporters, white supremacists, and what this website is calling "terrorists" stormed the United States Capitol as members of Congress were in session.
Earlier in the day, President Trump spoke to a crowd of several thousand at an event in Washington, D.C. called the "Save America March." As you know, since he lost the November 2020 election to Joe Biden, he has vigorously promoted various unfounded theories and conspiracies that the election was rigged and somehow stolen from him. Without a single shred of evidence to back up his claim, he rambled on in front of his supporters for over an hour, charging that he lost due to widespread voter fraud. At one point, he told the crowd:
"Now it is up to Congress to confront this egregious assault on our democracy… I think right here we're going to walk down to the Capitol and we're going to cheer on our brave senators and our congressmen and women, and we're probably not going to be cheering so much for some of them. Because you'll never take back our country with weakness. You have to show strength, and you have to be strong."
Shortly after the event concluded, videos flooded the internet of the mob not only attacking police, but also walking past multiple police barricades – sometimes at the invitation of police. They eventually scaled walls, smashed windows, and broke down doors as they raided the Capitol Complex. Meanwhile, Congress recessed and went into Shortly after the event concluded, videos flooded the internet of the mob not only attacking police, but also walking past multiple police barricades – sometimes at the invitation of police. They eventually scaled walls, smashed windows, and broke down doors as they raided the Capitol Complex. Meanwhile, Congress recessed, going into an immediate lockdown and interrupting their largely procedural vote to certify the electoral results of the 2020 presidential election.
Many Twitter users were quick to point out the glaring disparity in law enforcement's treatment of these terrorists with their treatment of Black Lives Matter protesters last summer. As you'll recall, Trump ordered police to use tear gas and rubber bullets when clearing a crowd outside the White House for a photo op with an upside down Bible.
Throughout the afternoon, many around the world watched as the Capitol grounds became unrecognizable in a sea of Trump flags and other white supremacist colors. For over 4 hours, the terrorists were allowed to roam freely tThroughout the afternoon, many around the world watched as the Capitol grounds became unrecognizable in a sea of Trump flags, other white supremacist colors, pepper spray, and smoke. For over 4 hours, the terrorists were allowed to roam freely throughout government halls. Many proudly posed for pictures inside congressional offices, on the floors of Congress, and throughout the halls. In one video, a police officer inside a building gave a thumbs up as he posed for a selfie with a terrorist. The scenes that came out of this insurrection were jarring for many.
For over two hours following the terrorists' rushing of the Capitol, President Trump was completely silent on the matter. As time continued to pass, it became apparent that he would not make any serious attempts to quell the violence unfolding in his own backyard. All Americans got was a now-deleted video posted to social media in which Trump told the mob, "I know your pain. I know you're hurt. We had an election that was stolen from us… It was a landslide election, and everyone knows it – especially the other side. But you have to go home now… We love you. You're very special."
Of course the President of the United States calling armed insurrectionists "very special" lit people up. Today's events were the last straw for many; even with only two weeks left in office, he still managed to make more enemies than he already had.
By the time police and the National Guard finally responded, the mayor had already put a 6pm curfew in place. Despite multiple law enforcement agencies clearing the Capitol and blocking the area around it, terrorists still hung around the complex well into the evening. It wasn't until 8pm – over 8 hours after the siege began – that Congress was able to return to counting the electoral votes (they didn't finish the count until nearly 4am).
When all was said and done, law enforcement made 52 arrests, safely detonated at least 2 pipe bombs found outside the Republican National Committee and Democratic National Committee headquarters, arrested a suspect connected to a vehicle found with firearms, ammunition, and explosives, and confirmed 4 terrorists died.
We will be following this story.
Photo Credit: Julio Cortez/AP
Comments
comments
Steve Bannon Arrested on Border Wall Fundraising Scheme
Steve Bannon, Donald Trump's former political adviser, and three other leaders of the"We Build the Wall" online fundraising campaign have been indicted on wire fraud and money laundering charges by federal prosecutors.
Federal agents and officials from the United States Postal Inspection arrested Bannon while he was on a boat located off the eastern coast of Connecticut.

Bannon is expected to make his initial court appearance in New York later today, according to the US attorney's office. Bannon's attorney, Bill Burck, declined to comment on the matter. 
Audrey Strauss, acting Manhattan U.S attorney, issued the following statement:
"As alleged, the defendants defrauded hundreds of thousands of donors, capitalizing on their interest in funding a border wall to raise millions of dollars, under the false pretense that all of that money would be spent on construction. While repeatedly assuring donors that Brian Kolfage, the founder and public face of We Build the Wall, would not be paid a cent, the defendants secretly schemed to pass hundreds of thousands of dollars to Kolfage, which he used to fund his lavish lifestyle. We thank the USPIS for their partnership in investigating this case, and we remain dedicated to rooting out and prosecuting fraud wherever we find it." 
According to the charges, Kolfage—one of the crowdfunding organizers, spent more than $350,000 of the donations on personal expenses. These expenses include a luxury SUV, a golf cart, cosmetic surgery, home renovations, jewelry, personal tax payments, and credit card debt.
The four individuals being charged—Bannon, Kolfage, Andrew Badolato, and Timothy Shea—are charged with one count of conspiracy to commit wire fraud and one count of conspiracy to commit money laundering, CNN reports.
Comments
comments