Several years ago, when it was okay to openly sexual harass women in a room full of people on camera, maybe 2015, maybe 2016, I came across a video clip of a young white woman attempting to interview Morgan Freeman as part of his press tour for whatever movie he was in at that time. I remember feeling disgusted by Freeman, and that video reminded me of why I've always felt deep disdain for old men. Some old men are sweet like grandpas, and some old men are not. Unfortunately, I can't tell from a distance who is who, so I pretty much hate all old men.
But, I digress. The point is, up until I saw the visual proof that Freeman is a creepy old man, I rather enjoyed him as an actor. I mean, Morgan Freeman taught me the meaning of expeditiously. He told the white leader of the armed forces to shut up and sit down, and he did. Who is a better God than Morgan? Plus, he saved a whole cave full of white women and cousin Faith.
When news dropped this weekend that eight women accused him of inappropriate sexual behavior, I was not at all surprised. I remember when his step grand-daughter was murdered by her abusive boyfriend, and the story circulated that perhaps Freeman had been allegedly having a sexually inappropriate relationship with his step grand-daughter. As I said, I was not surprised.
However, for those who feel compelled to unfurl their capes and climb up that rolling hill that you will eventually die on for the likes of Morgan Freeman, let me offer you some solace. First, Morgan Freeman been on his Kanye before Kanye was on his Kanye which means he doesn't see it for your poor, black ass, and he wants you to lace your boots up and work hard like he did. Second, it's okay to be disappointed in someone you admired. It's okay to still consume their work if that's what you desire. It's okay to acknowledge that someone you like might be an asshole but you still like them anyway. You ain't got to justify it. Third, America has very efficient tools to take black men down expeditiously; they hardly need to fabricate sexual harassment claims by multiple women to accomplish that.
Isn't it odd how many problematic men are associated with the word genius? Almost like, we call them a genius to absolve them of their harm?
Click To Tweet
And finally, whenever you start to feel anxious that this might be the Black male celebrity they make an example of, which for some reason, you have decided to take personally because you're probably a creep too and worried that the next women you exploit or assault will get justice, let me remind you of how many Black male celebrities continue to prosper after sexual assault allegations:
Tupac was convicted, got out of jail, got signed and proceeded to make some of the biggest hits of his career. Posthumously, multiple movies and documentaries have been created about his life (do any of them show how he allegedly let all his homeboys rape that girl?). Tupac lives on in everyone's hearts and minds as an icon and musical 'genius.'
Mike Tyson, who was also convicted, eventually produced a critically acclaimed documentary that aired on HBO. He has a show that airs on Cartoon Network.
Kobe Bryant, a 'genius' shooter and basketball legend, continued playing for the LA Lakers and winning several championships after he was accused of anally raping a woman. We don't even bring that little rape situation up anymore.

Michael Jackson, a musical 'genius,' continued to prosper and sell albums after being accused of sexually inappropriate behavior with children. Including his name on this list is a risk because people love Michael so much that we all collectively don't acknowledge those allegations. He lives on in our minds and hearts as a legend and an icon.
Robert Kelly married a child more than twenty years ago and continues to be featured on rap songs, continues to sell out concerts, and continues to get booked for tours.
Of course, the most prolific serial rapists of our time, William Cosby is also considered a 'genius' for what he did for Black representation. Yes, he was recently convicted for his crimes, but he still got to spend the majority of his life quite comfortably even though his exploits with women were well known in the industry and among the common folk. For Cosby, it's a race between death and sentencing at this point, but either way, he has enough resources to live out the rest of his days in relative comfort. Even the Cosby conviction can give you some peace of mind; it lets you know that you can continue to be a terrible person exploiting and assaulting women without fear of facing consequences until you're too old for it to matter in any real way anyway.

Sidenote – Isn't it odd how many problematic men are associated with the word genius? Almost like, we call them a genius to absolve them of their harm?
Anyway, I will be fine if I never see Morgan Freeman and his gnarled teeth in another movie. Let's not even call it canceled anymore because too many people come back from that. Let's exile them, excommunicate them, make it so they disappear from public consciousness. Erase them from the mainframe like they did Sandra Bullock on The Net. That's where I'm at with it, how about you?
Comments
comments
Rolling Ray Undergoes Surgery After Wig Catches On Fire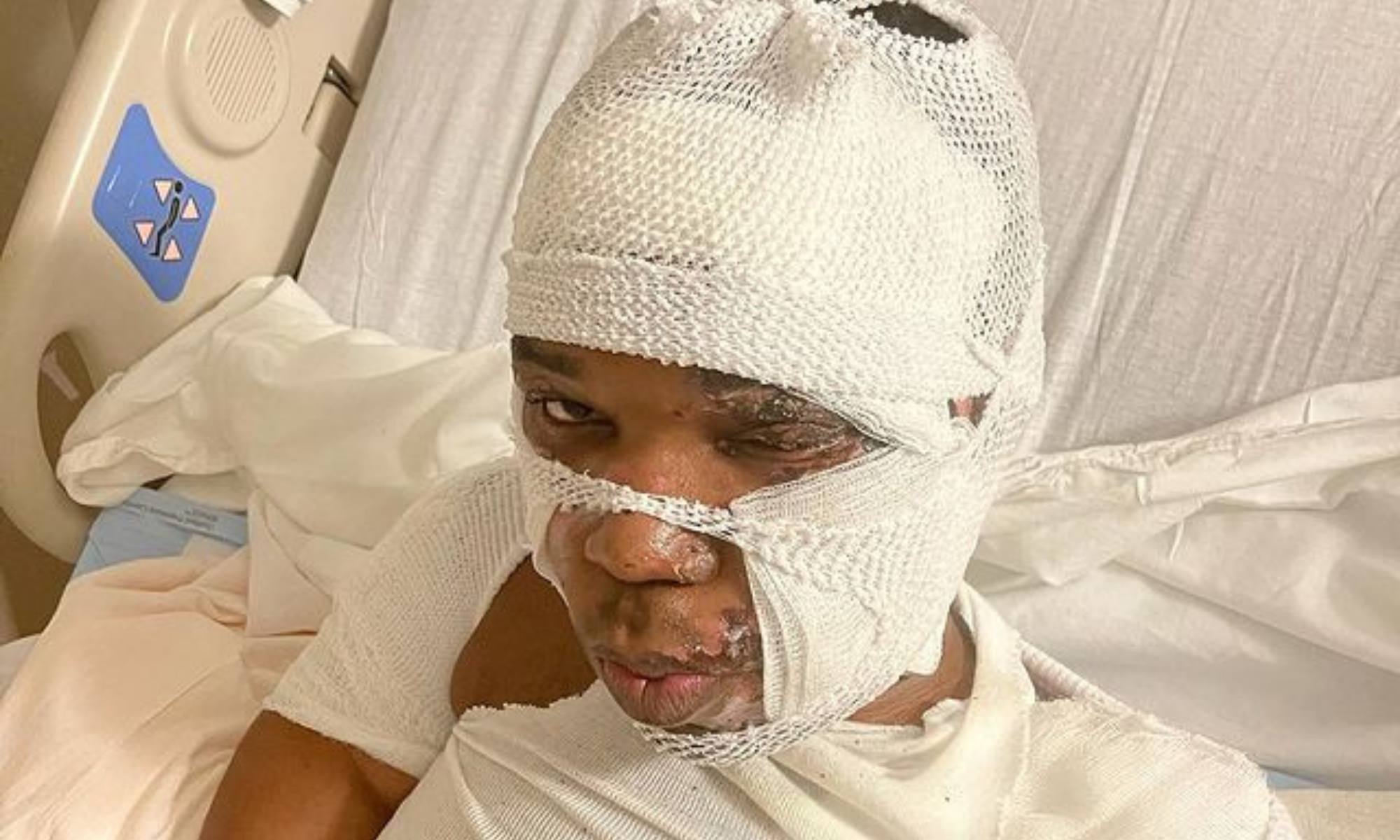 Social media star Rolling Ray underwent surgery Tuesday morning to treat serious burns on his body after his terrible wig accident last week.
In a series of IG stories, he let his audience follow along as he prepped for surgery.
Last week Rolling Ray announced he was hospitalized after his wig caught on fire! During a January 13 Instagram Live session hosted straight from his hospital bedside, he showed his severely burnt and damaged face telling viewers his "whole skin, legs, arms, feet, and everything" were burned.
In a more recent Live, Ray explained the incident that led to his whole wig catching on fire: an unfortunate smoking accident. "It just, like, lit on fire when I tried to light the cigarette," he recounted. "So I get to trying to snatch the wig off. B***h, the fire goes to my f*****g shirt, to my feet, to my legs, to my back. It's a fire everywhere, it's a fire in the whole room."
Of course the internet trolled him in a disgusting display of ableism and heartlessness. Comments like "Rolling Ray should have stopped, dropped, and rolled" and "karma's a b***h" had social media conflicted in its feelings about his accident. His sensation comes from his harsh and, often, below-the-belt reads (just last month he told Yung Miami to "dig (sic) up" her dead baby father. However, the criticism didn't stop him from responding on Twitter.
Rolling Ray might be problematic as all get-out, but we do not tolerate ableism here. We wish him well as he heals.
Comments
comments
Fantasia Reveals Gender of Baby On the Way!
On Tuesday singer-songwriter and "American Idol" winner Fantasia Barrino took to social media to reveal that she is having a baby girl, her first child with husband Kendall Taylor.
In a series of Instagram stories, Fantasia showed pink fireworks being shot off during a gender reveal party, to her and her hubby's excitement! She continued by sharing what her daughter-to-be's name will be: Keziah London Taylor.
The news comes after the couple revealed they had struggled to conceive since their 2015 marriage. During a November episode of her IG Live show "Taylor Talks," she described continuously praying for a child with her husband. Fantasia, a deeply devout Christian, was obviously elated when she shared the news.
"God I Want To Thank You!" she said in an Instagram caption. "You Gave Us A Seed even when the Doctor said that one of my Tubes [was] Closed you said Different. @salute1st I Love You King and I can't wait to see who He or She acts Like."
We can see Fantasia and family are all super excited to be welcoming a baby girl into their lives. All congratulations to her.
Comments
comments
Kim Kardashian and Kanye West Are Getting Divorced, Report Says
In a story published Tuesday evening, Page Six is reporting that Kim Kardashian and Kanye West are getting divorced, with the two already in settlement talks. The news comes after the couple spent the holiday season separately – Kanye at his ranch outside Cody, Wyoming, Kim and the kids with her famous family in southern California.
A source close to Kardashian was quoted saying, "Kim got Kanye to go up there so they could live separate lives and quietly get things sorted out to separate and divorce. She's done." Kardashian, 40, and West, 43, are said to be splitting because of marital problems directly related to Kanye's very public mental health struggles.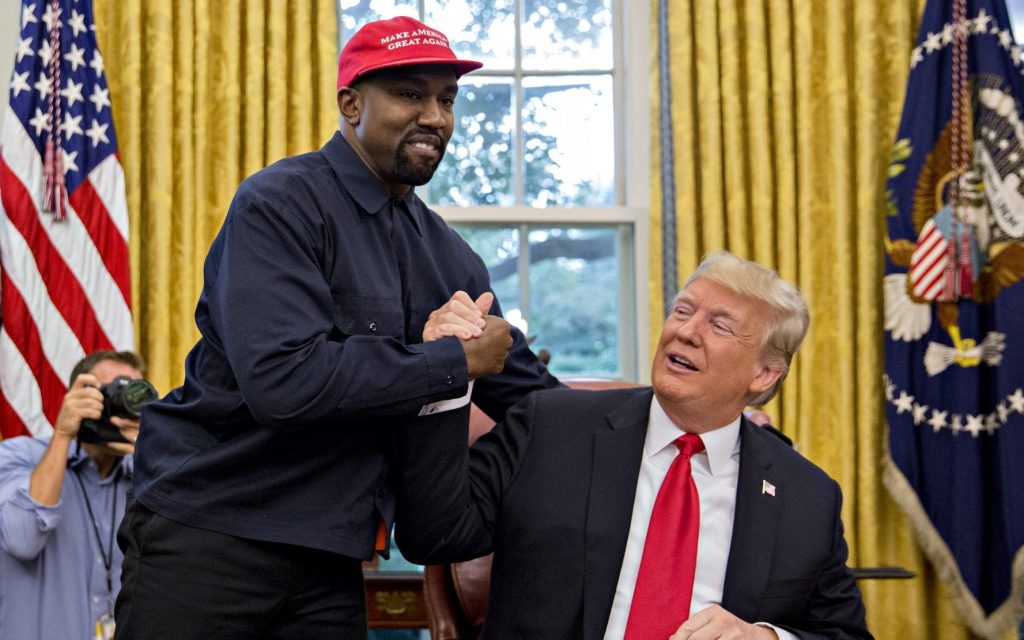 For several years the rapper's various antics have caused fans to worry. After coming out as a Trump supporter, West then announced his own 2020 presidential bid under a new political party: the Birthday Party. At a campaign rally in South Carolina, he was seen rambling, debating individual audience members, and at times, crying. In various interviews, he has rambled on almost incoherently, and his tweetstorms are now infamous.
For her part, Kim has always supported her husband and has openly discussed the difficulties of their marriage. Back in June, she shared on social media, "Anyone who has [bipolar disorder] or has a loved one in their life who does, knows how incredibly complicated and painful it is to understand… People who are unaware or far removed from this experience can be judgmental and not understand that the individual (has) to engage in the process of getting help no matter how hard family and friends try."
It appears she has finally reached her limit in the union with the unnamed source saying, "She is serious about taking the bar exam and becoming a lawyer, she is serious about her prison reform campaign. Meanwhile Kanye is talking about running for president and saying other crazy s**t, and she's just had enough of it."
Separately, a source close to Kanye alleges the rapper is sick of his wife and her family, which might have some truth to it since he has tweeted some pretty nasty things about them in the past. "I been trying to get divorced since Kim met with Meek at the Warldolf [sic] for 'prison reform,'" he said in a now-deleted July tweet. Recently, he hasn't been featured on his wife's Instagram and has largely remained out of the public eye.
With the news yet to be confirmed, the "divorce is imminent" reports are just rumors for now. We'll be following the news as more information comes out.
Comments
comments