How do we navigate respecting the legacy of deceased public figures while acknowledging some truly unsettling aspects of their lives? That is the question many find themselves asking as the nation still grapples with the sudden death of former NBA player and basketball superstar Kobe Bryant.
Following the helicopter crash that killed Bryant, his 13-year-old daughter, and seven others, the world saw men like Lebron James, Doc Rivers, and Tracy McGrady brought to tears over the accident. For hours Kobe was the number one trending topic on Twitter with heartfelt messages pouring in from all across the globe, but as the memories came in, many remembered the rape case of 2003 that divided his fans and forever complicated his legacy.
That year, he was charged with felony sexual assault following a 19-year-old woman's accusation of a nonconsensual encounter between the two at a Colorado hotel. Initially, Bryant denied having any sexual contact with the woman, but as the case evolved, he eventually admitted to "the mistake of adultery" at a highly publicized press conference.
The District Attorney for his case said at the time, "it is alleged that he caused sexual penetration or intrusion, and he caused the submission of the victim through actual physical force." While Bryant stuck with his first story of "nothing happened," the victim has his semen inside her, vaginal lacerations, and bruising. Only when his attorney, who relentlessly shamed the woman, informed him of the evidence, did the basketball star admit having had contact with her. As a result of the brutal attacks not only by the attorney but also by the media, the victim stopped cooperating with police and refused to testify at trial causing the criminal case to be dropped. She later won a civil suit against Bryant. 
Many on the internet reminded the world of this troubling time in Kobe's life. Washington Post reporter Felicia Sonmez tweeted a link to the 2016 article titled "Kobe Bryant's Disturbing Rape Case: The DNA Evidence, the Accuser's Story, and the Half-Confession" before being placed on suspension by the news outlet. Others declined to mourn Kobe's death at all citing a sense of duty to the woman and to sexual assault victims everywhere.
Of course, death threats were hurled and comments of "it's too soon" were inserted into the conversation. However, as the country still tries to make sense of his death, it is entirely appropriate to review his life as he himself chose to live it for the good and the bad. One reporter aptly said, "Nobody is telling you how to mourn or that you can't feel sorry for the fact that he died or that it was a tragedy, because it is. But that should not therefore dictate the way others choose to remember him or what we want to say about his death."
Those who loved Kobe Bryant will undoubtedly continue to grieve their loss, but can they reconcile doing so at the cost of the victim?

Comments
comments
Chrissy Teigen and John Legend Share News of the Loss of Their Unborn Child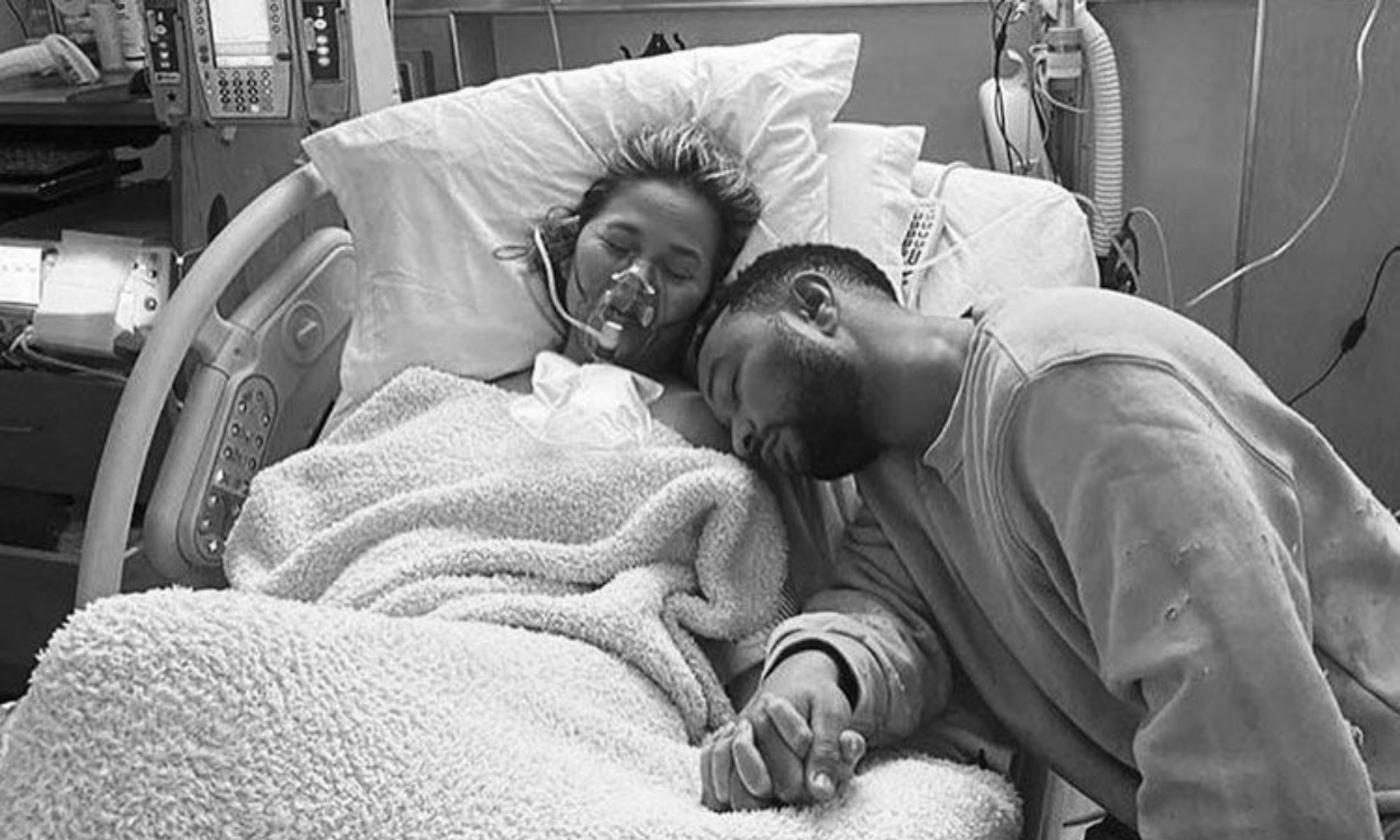 Early Thursday morning Chrissy Teigen and John Legend let the world know of the loss of their unborn child. In a heartfelt and heartbreaking post to social media, Teigen described her and husband John Legend's "deep pain you only hear about." She went on to talk about how the couple does not typically name their children "until the last possible moment after they're born, just before (they) leave the hospital," but somehow they fell on the name "Jack."
The heartbreaking news comes just days after first being admitted to the hospital for what she described as heavy bleeding. However, two days ago, she assured fans that both her and baby were healthy and doing well. Teigen, no stranger to social media, continued to engage her following, giving brief updates along the way, when shortly after midnight she shared photos of her and John in the hospital cradling their newborn in the immediate aftermath.
While her husband has remained largely unproblematic and scandal-free, Teigen has been the frequent target of scathing criticism – much of which is completely valid. From her ridiculing Black hair, to her seemingly mocking intimate partner violence when she referenced Megan Thee Stallion and Tory Lanez's incident, Chrissy Teigen has been the focus of such harsh vitriol that she has threatened to quit social media altogether on multiple occasions. Sharing such personal news with the world may come as a surprise to many.
Overwhelmingly, however, the internet's response has been positive and embracing. Celebrities and non-celebs alike have offered words of support to the couple as they go through this difficult time. See both the model's post and the heartwarming responses to it below.
Comments
comments
Chadwick Boseman Passes Away At 43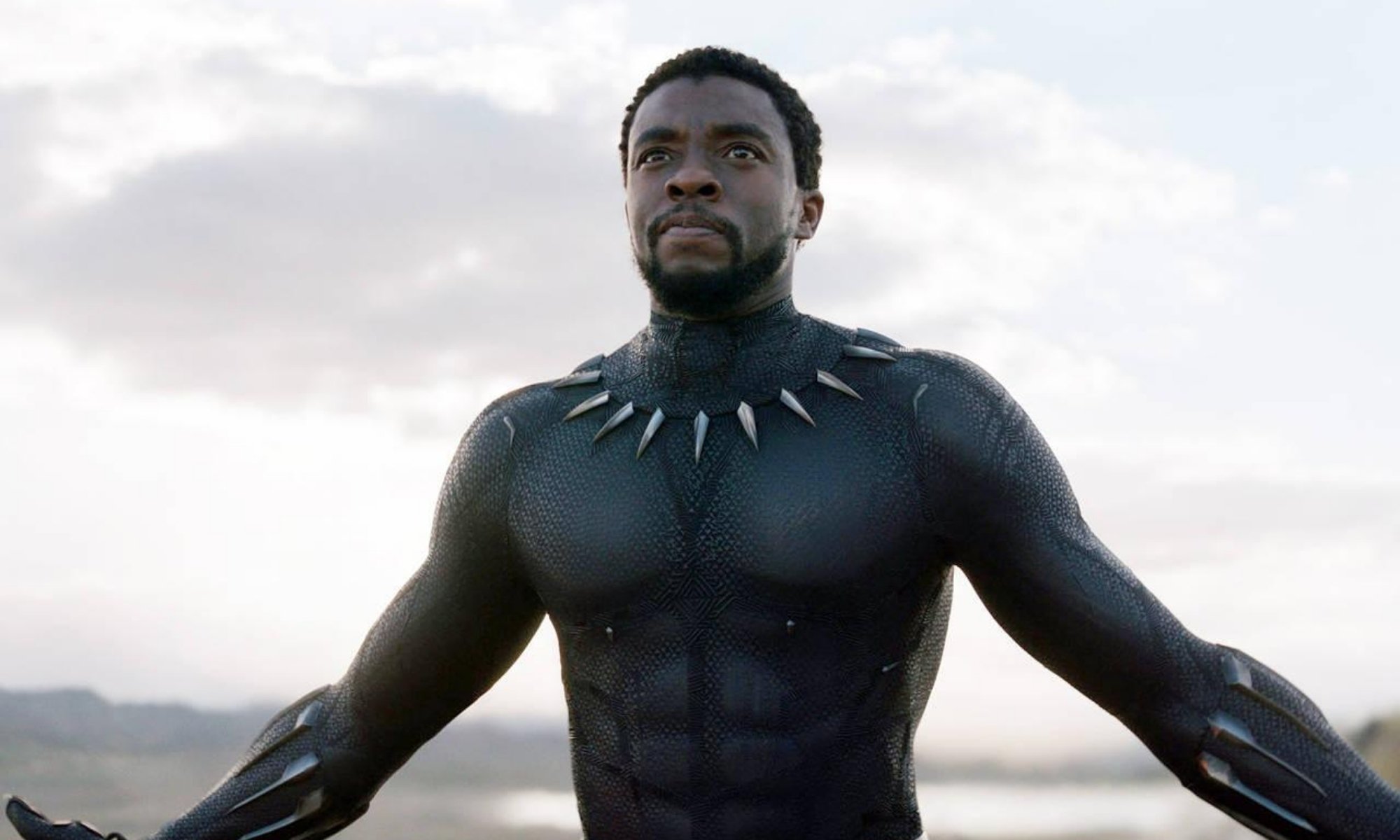 Actor Chadwick Boseman, best known for his role as King T'Challa in the box office smash "Black Panther" passed away from colon cancer Friday.
The actor was first diagnosed with stage 3 cancer in 2016, but remained active in his career with much of his work being released post-diagnosis. A statement from his family confirmed that he continued to work despite his cancer progressing, befitting a man who brought America's first Black superhero to the silver screen.
As the news of the actor's death spread, many took to social media to share their condolences.
The tributes continue to flood in as news of his passing continues to ripple through. Read the official statement from his family below.
"It is with immeasurable grief that we confirm the passing of Chadwick Boseman.
Chadwick was diagnosed with stage III colon cancer in 2016, and battled with it these last 4 years as it progressed to stage IV.
A true fighter, Chadwick persevered through it all, and brought you many of the films you have come to love so much. From Marshall to Da 5 Bloods, August Wilson's Ma Rainey's Black Bottom and several more, all were filmed during and between countless surgeries and chemotherapy.
It was the honor of his career to bring King T'Challa to life in Black Panther.
He died in his home, with his wife and family by his side.
The family thanks you for your love and prayers, and asks that you continue to respect their privacy during this difficult time."
Comments
comments
When White Privilege Isn't Enough to Get Into USC: Lori Loughlin Sentenced to 2 Months in Prison
Actress Lori Loughlin was sentenced to two months in prison today for her role in the college admissions scandal. If you haven't followed the 10-month-long saga, Loughlin and her husband Mossimo Giannulli, a fashion designer, plead not guilty to a bribery charge in a college admission scam back in 2019… Because white privilege just isn't what it used to be.

The two later plead guilty to paying William Rick Singer, the mastermind, $500,000 to guarantee their two daughters a spot at the University of South Carolina.
Loughlin's sentence came several hours after her husband's five-month sentence. According to the US Attorney for the District of Massachusetts, Giannulli's five-month sentence also came with a whopping fine of $250,000 and 250 hours of community service.
"[Giannulli] engaged more frequently with Singer, directed the bribe payments to USC and Singer, and personally confronted his daughter's high school counselor to prevent the scheme from being discovered, brazenly lying about his daughter's athletic abilities," US Attorney Andrew Lelling of Massachusetts said in the memo released on Tuesday. "Loughlin took a less active role, but was nonetheless fully complicit, eagerly enlisting Singer for a second time for her younger daughter, and coaching her daughter not to 'say too much' to her high school's legitimate college counselor, lest he caught on to their [fradulent activity].
Comments
comments