Kim Zolciak-Biermann was the only white woman on Real Housewives of Atlanta for 10 years and didn't think race was a real thing in 2018. Should she have been fired if she's held to the same standards as Phaedra Parks?
Real Housewives of Atlanta season 10 wasn't the best but considering the false claims of rape carried by Porsha which came from Phaedra, we needed a break. NeNe came back as a full-time housewife and Kim and her new face came back part-time. We're still not sure who asked for this. NeNe is fine but Kim? Why?
If Kim Zolciak was held to the same standards as Phaedra she would be fired.
Click To Tweet
Kim made her way to the couch to answer for her crimes and the deal on the lips as Andy asked her. This white woman walked into a room with a red solo cup and her shoes off ready, so she thought. NeNe and the other peach carriers got in her ass so bad that Kim wasn't sure what to do but show white tears to save herself. It wasn't very effective.
Here are where things get interesting or questionable. After filming ended Kim asked to speak to with Andy after a producer heard the tears they immediately requested a camera. Andy walked into the bathroom to a distraught Kim and her unemployed husband Kroy.
"I mean Andy, how much can a person take? There wasn't even one positive question for me," said Kim as her husband tells Andy that he had some control. Andy tells her that it wasn't all that bad. Kim shares that there is a reason why you can't find any other white woman sit on that couch. "You wanna know why you can't find another white woman sit on that motherfucker, cause no one is dumb enough…" But you sat there sis and for quite some time and came back.
None of these comments bothered me. I honestly expect nothing less from Kim. However, her statement that racism wasn't a real thing caught me a little off guard as you can see in the clip below.
Sheree Whitfield stood right there and did not flinch once when those words came out of her mouth. How can Kim sit next to black women that live in in Georgia, and think that racism isn't real? How?
Phaedra was fired for spreading a false rumor of Kandi trying to drug Porsha to get her to have sex. Phaedra carried this rumor to Porsha and Porsha continued to promote it. We all remember it and most of us agreed that Phaedra being let go was fair. Throughout this season Phaedra name came up considering Porsha was still on the show.
My only question now is, why is Kim able to walk away with her wig and dignity?
A woman who has gotten away with saying questionable things, lied on camera and out of Andy's own mouth brought nothing positive able to walk away without any wounds but unseasoned tears? Kim's show 'Tardy for the Party' will still get another season even though there are reports of a halt on production. She may not ever come back to Real Housewives of Atlanta but she wasn't let go, at least it didn't look that way.
Kim and her daughter Brielle accused NeNe of having roaches in her house.
Kim claimed that Kandi wanted to eat her box, which Kandi said was farthest from the truth.
Kim was called out on so many lies this reunion that I don't have enough space to list it all. In the end, she was still able to walk away.
From the optics, it looks as though Kim was just not asked to return, but considering some of the things Kim has been accused of I'm wondering if she should have been fired.
Kim has now released an apology on her Instagram account if you care.
During the last RHOA Reunion episode, I made a comment that confused and offended people. I sincerely apologize. Edited out of context, I understand why my remark angered people.
Racism is a sad reality in the United States. It has been prevalent throughout our country's history. Let me be very clear, I do NOT support, tolerate or put up with any form of racism, hate or other discrimination. My love for ALL people runs deep – I am open to all and always have been.

I was heartbroken when I watched the last few minutes of the episode and saw how my words were taken out of context. My comment that seemingly "racism didn't exist 10 years ago" was made as part of a larger, emotional 45-minute conversation about how, sadly, social media has become a hub for hate. Immediately following my confusing comment, I also said that "it's not as real as it is now" referring to the power of social media. But those remarks didn't make the show.

I believe that social media has made a centuries-old issue more real. Before social media, the public simply observed the news. Now, the public actively participates and has an opportunity to take action – in real time.
But this is a double edged sword. Now, when false accusations are made, they are amplified by online platforms regardless of their merit. This wasn't the case 10 years ago when I started on RHOA.
I truly pray that the people wishing horrible things on others, and on me, channel that energy into something positive. Our world would be a much better place if you do.
I am committed to making this world a better place to live. I will continue to learn from, and be open to, ALL people.

What do you think? Should Bravo have fired her versus just not asking her to return?
Comments
comments
Rolling Ray Undergoes Surgery After Wig Catches On Fire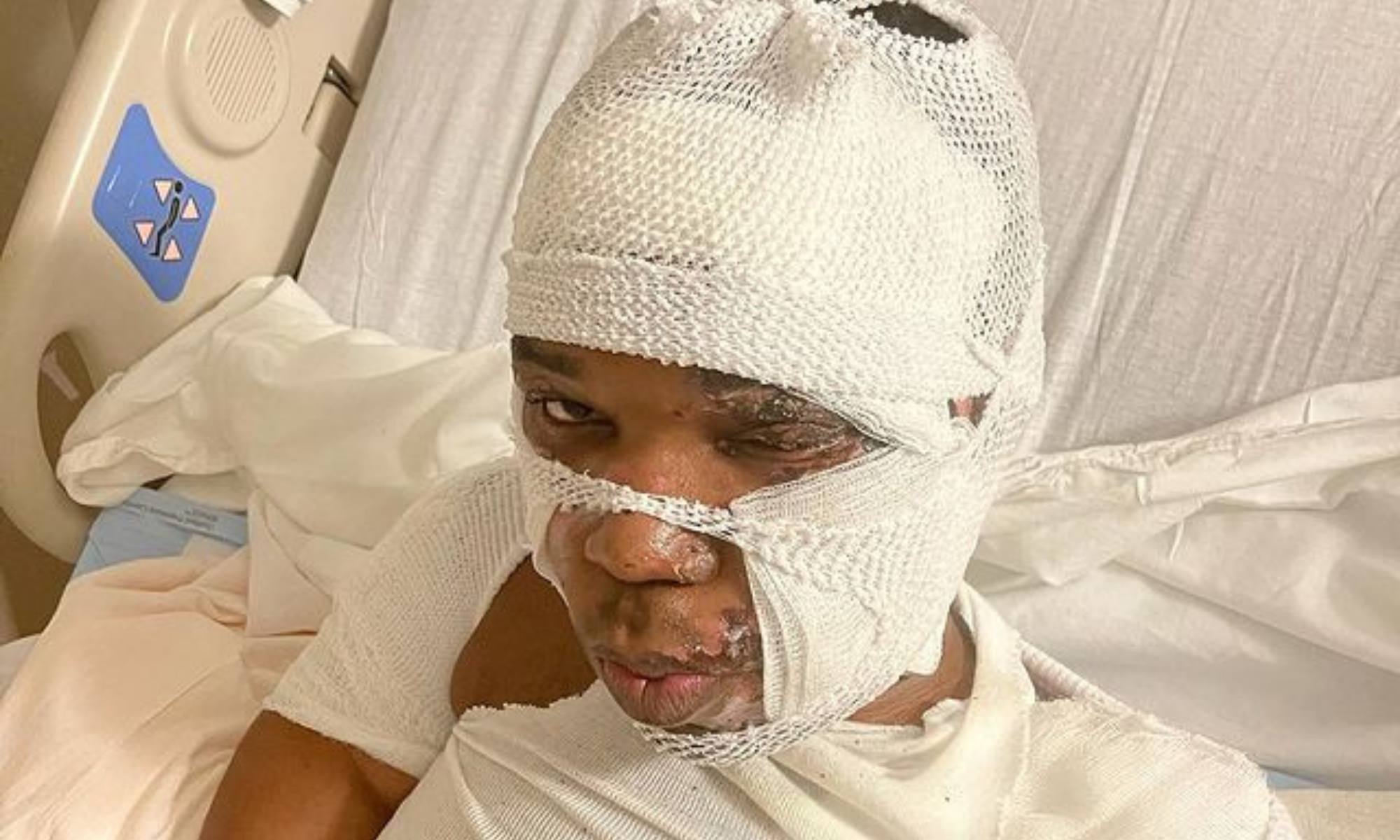 Social media star Rolling Ray underwent surgery Tuesday morning to treat serious burns on his body after his terrible wig accident last week.
In a series of IG stories, he let his audience follow along as he prepped for surgery.
Last week Rolling Ray announced he was hospitalized after his wig caught on fire! During a January 13 Instagram Live session hosted straight from his hospital bedside, he showed his severely burnt and damaged face telling viewers his "whole skin, legs, arms, feet, and everything" were burned.
In a more recent Live, Ray explained the incident that led to his whole wig catching on fire: an unfortunate smoking accident. "It just, like, lit on fire when I tried to light the cigarette," he recounted. "So I get to trying to snatch the wig off. B***h, the fire goes to my f*****g shirt, to my feet, to my legs, to my back. It's a fire everywhere, it's a fire in the whole room."
Of course the internet trolled him in a disgusting display of ableism and heartlessness. Comments like "Rolling Ray should have stopped, dropped, and rolled" and "karma's a b***h" had social media conflicted in its feelings about his accident. His sensation comes from his harsh and, often, below-the-belt reads (just last month he told Yung Miami to "dig (sic) up" her dead baby father. However, the criticism didn't stop him from responding on Twitter.
Rolling Ray might be problematic as all get-out, but we do not tolerate ableism here. We wish him well as he heals.
Comments
comments
Fantasia Reveals Gender of Baby On the Way!
On Tuesday singer-songwriter and "American Idol" winner Fantasia Barrino took to social media to reveal that she is having a baby girl, her first child with husband Kendall Taylor.
In a series of Instagram stories, Fantasia showed pink fireworks being shot off during a gender reveal party, to her and her hubby's excitement! She continued by sharing what her daughter-to-be's name will be: Keziah London Taylor.
The news comes after the couple revealed they had struggled to conceive since their 2015 marriage. During a November episode of her IG Live show "Taylor Talks," she described continuously praying for a child with her husband. Fantasia, a deeply devout Christian, was obviously elated when she shared the news.
"God I Want To Thank You!" she said in an Instagram caption. "You Gave Us A Seed even when the Doctor said that one of my Tubes [was] Closed you said Different. @salute1st I Love You King and I can't wait to see who He or She acts Like."
We can see Fantasia and family are all super excited to be welcoming a baby girl into their lives. All congratulations to her.
Comments
comments
Kim Kardashian and Kanye West Are Getting Divorced, Report Says
In a story published Tuesday evening, Page Six is reporting that Kim Kardashian and Kanye West are getting divorced, with the two already in settlement talks. The news comes after the couple spent the holiday season separately – Kanye at his ranch outside Cody, Wyoming, Kim and the kids with her famous family in southern California.
A source close to Kardashian was quoted saying, "Kim got Kanye to go up there so they could live separate lives and quietly get things sorted out to separate and divorce. She's done." Kardashian, 40, and West, 43, are said to be splitting because of marital problems directly related to Kanye's very public mental health struggles.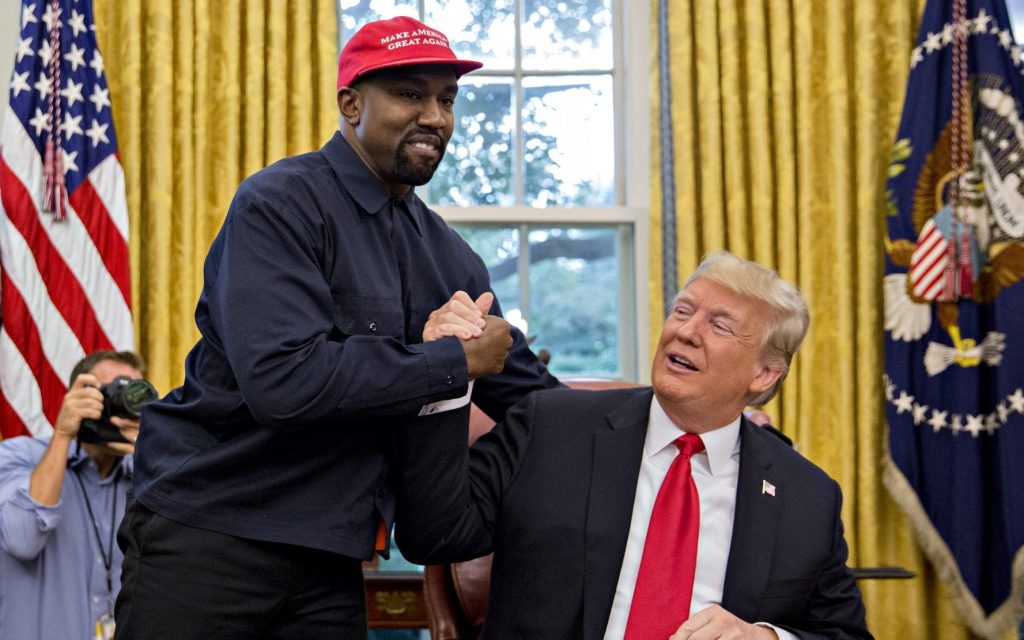 For several years the rapper's various antics have caused fans to worry. After coming out as a Trump supporter, West then announced his own 2020 presidential bid under a new political party: the Birthday Party. At a campaign rally in South Carolina, he was seen rambling, debating individual audience members, and at times, crying. In various interviews, he has rambled on almost incoherently, and his tweetstorms are now infamous.
For her part, Kim has always supported her husband and has openly discussed the difficulties of their marriage. Back in June, she shared on social media, "Anyone who has [bipolar disorder] or has a loved one in their life who does, knows how incredibly complicated and painful it is to understand… People who are unaware or far removed from this experience can be judgmental and not understand that the individual (has) to engage in the process of getting help no matter how hard family and friends try."
It appears she has finally reached her limit in the union with the unnamed source saying, "She is serious about taking the bar exam and becoming a lawyer, she is serious about her prison reform campaign. Meanwhile Kanye is talking about running for president and saying other crazy s**t, and she's just had enough of it."
Separately, a source close to Kanye alleges the rapper is sick of his wife and her family, which might have some truth to it since he has tweeted some pretty nasty things about them in the past. "I been trying to get divorced since Kim met with Meek at the Warldolf [sic] for 'prison reform,'" he said in a now-deleted July tweet. Recently, he hasn't been featured on his wife's Instagram and has largely remained out of the public eye.
With the news yet to be confirmed, the "divorce is imminent" reports are just rumors for now. We'll be following the news as more information comes out.
Comments
comments