Kanye West has shown his true colors in his recent tweets. So much so that he is now being called SunkYe West the name coined by Marq Montgomery, (Check out his site) one of my faves for his unapologetic take on things. The name seems to suit Kanye fine considering he's sipping from the sunken place teacup.
SunkYe's first tweet, before permanently sinking in white supremacy's tight grip, was a retweet from 2014 in response to Ferguson. The tweet called for more than just diversity training, but also the arrest of police officers who have been charged and not found guilty of excessive force.
After that, things started to get interesting. There were tweets promoting new merchandise and even hints towards to new music, but in some of the tweets, Kanye was preparing for us SunkYe 2020.
often people working with the existing consciousness are jealous of those who are more in touch and they become hard-core capitalist in hopes of creating the illusion that the value of money is worth more than the value of time and friends

— KANYE WEST (@kanyewest) April 16, 2018
Fear often causes people to be manipulative

— KANYE WEST (@kanyewest) April 17, 2018
be transparent as possible. Stop setting plays. Stop playing chess with life. Make decisions based on love not fear.

— KANYE WEST (@kanyewest) April 17, 2018
"Be transparent," Kanye says. He was about to become so transparent that he may have already started selling some of his melanin for his trash clothing line.
Don't follow crowds. Follow the innate feelings inside of you. Do what you feel not what you think. Thoughts have been placed in our heads to make everyone assimilate. Follow what you feel.

— KANYE WEST (@kanyewest) April 18, 2018
don't trade your authenticity for approval

— KANYE WEST (@kanyewest) April 18, 2018
truth is my goal. Controversy is my gym. I'll do a hundred reps of controversy for a 6 pack of truth

— KANYE WEST (@kanyewest) April 19, 2018
"truth is my goal. Controversy is my gym. I'll do a hundred reps of controversy for a 6 pack of truth."
Most of us didn't see it coming, but I did. It was the beginning of the Kardashian-West machine. Ye started to list artist he was working with and when their albums were dropping. He first reeled us in.
More promotions of Space Jam 3s. As he dropped more pics of his line of Yeezy merchandise.
Yeezy 451 early prototype pic.twitter.com/ojm0blPyyv

— KANYE WEST (@kanyewest) April 19, 2018
The first wave of SunkYe was the support of Candace Owens.
I love the way Candace Owens thinks

— KANYE WEST (@kanyewest) April 21, 2018
If you don't know who Candace Owens is, let me enlighten you.
She is one of those. Owens believes black people are playing the victim. She can vote Republican, Democrat or Independent it doesn't matter. It's her ideologies and platform that makes her dangerous. She also called Trump a savior. A savior of what, I'm still trying to understand.
I truly believe that @realDonaldTrump isn't just the leader of the free world, but the savior of it as well.

May God bless America— the last stand for western civilization.

— Candace Owens (@RealCandaceO) April 17, 2018
Shortly after tweeting his support he added this.
Constantly bringing up the past keeps you stuck there

— KANYE WEST (@kanyewest) April 22, 2018
And apparently, slavery was a trend.
there was a time when slavery was the trend and apparently that time is still upon us. But now it's a mentality.

— KANYE WEST (@kanyewest) April 22, 2018
self victimization is a disease

— KANYE WEST (@kanyewest) April 22, 2018
This is when Twitter started the dragging.
Y'all are too quick ??? #KanyeWest #DonaldTrump #MyMixtapez pic.twitter.com/N56LUtnAYq

— My Mixtapez (@mymixtapez) April 26, 2018
Kanye West out in that Calabasas gated community like: pic.twitter.com/fLyEoT6wwY

— Link Lipsitz (@ohmygoditslink) April 26, 2018
This is going to be Kanye West when Trump gets impeached. pic.twitter.com/iwrNA2OdZ8

— Denizcan James (@MrFilmkritik) April 26, 2018
Kanye didn't seem to care about the jokes of him being in the 'Sunken Place'and responded.
do this look like the sunken place ? pic.twitter.com/ixzKnaaaSy

— KANYE WEST (@kanyewest) April 25, 2018
It's hard to believe that this is the same Kanye who called out George Bush's response to Katrina back in September 2005. The same Kanye who hopped on the stage during Taylor Swift's 2009 MTV VMA acceptance speech for Best Female Video Award that some say Beyoncé was snubbed for her video 'Single Ladies'. Taylor Swift won for 'You Belong With Me'. Should we mention Beyoncé and other black artist have continued to be snubbed and put into bullshit categories.
This is the Kanye West who used his influence to start a conversation. Now he claims Barrack Obama didn't do much for Chicago during his presidency all while having Yeezy's headquarters in California.
Obama was in office for eight years and nothing in Chicago changed.

— KANYE WEST (@kanyewest) April 25, 2018
Let's not forget that Kanye did meet with the then President-Elect Donald Trump at Trump Tower.
Now SunkYe is wearing a 'Make America Great Again' hat.
Kim Kardashian-West came to her husband's defense and wasn't feeling the mental joke comments coming from the media.
Mental illness isn't a joke but to think it's ok to willing support someone who has white supremacist views without backlash is.
Kanye West is now SunkYe and at this point, the Kardashians, Trump, and the bigots can have his sorry ass.
Comments
comments
Rolling Ray Undergoes Surgery After Wig Catches On Fire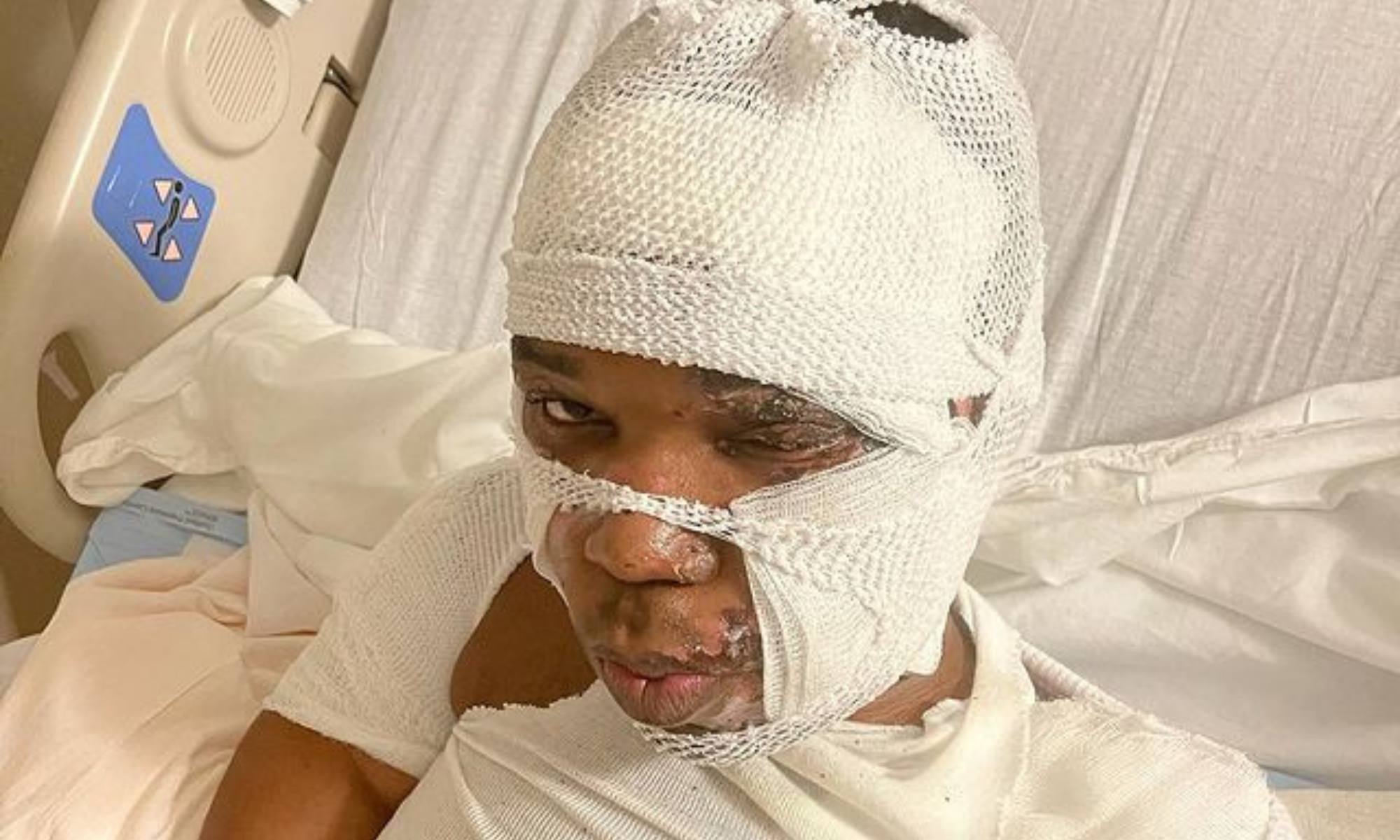 Social media star Rolling Ray underwent surgery Tuesday morning to treat serious burns on his body after his terrible wig accident last week.
In a series of IG stories, he let his audience follow along as he prepped for surgery.
Last week Rolling Ray announced he was hospitalized after his wig caught on fire! During a January 13 Instagram Live session hosted straight from his hospital bedside, he showed his severely burnt and damaged face telling viewers his "whole skin, legs, arms, feet, and everything" were burned.
In a more recent Live, Ray explained the incident that led to his whole wig catching on fire: an unfortunate smoking accident. "It just, like, lit on fire when I tried to light the cigarette," he recounted. "So I get to trying to snatch the wig off. B***h, the fire goes to my f*****g shirt, to my feet, to my legs, to my back. It's a fire everywhere, it's a fire in the whole room."
Of course the internet trolled him in a disgusting display of ableism and heartlessness. Comments like "Rolling Ray should have stopped, dropped, and rolled" and "karma's a b***h" had social media conflicted in its feelings about his accident. His sensation comes from his harsh and, often, below-the-belt reads (just last month he told Yung Miami to "dig (sic) up" her dead baby father. However, the criticism didn't stop him from responding on Twitter.
Rolling Ray might be problematic as all get-out, but we do not tolerate ableism here. We wish him well as he heals.
Comments
comments
Fantasia Reveals Gender of Baby On the Way!
On Tuesday singer-songwriter and "American Idol" winner Fantasia Barrino took to social media to reveal that she is having a baby girl, her first child with husband Kendall Taylor.
In a series of Instagram stories, Fantasia showed pink fireworks being shot off during a gender reveal party, to her and her hubby's excitement! She continued by sharing what her daughter-to-be's name will be: Keziah London Taylor.
The news comes after the couple revealed they had struggled to conceive since their 2015 marriage. During a November episode of her IG Live show "Taylor Talks," she described continuously praying for a child with her husband. Fantasia, a deeply devout Christian, was obviously elated when she shared the news.
"God I Want To Thank You!" she said in an Instagram caption. "You Gave Us A Seed even when the Doctor said that one of my Tubes [was] Closed you said Different. @salute1st I Love You King and I can't wait to see who He or She acts Like."
We can see Fantasia and family are all super excited to be welcoming a baby girl into their lives. All congratulations to her.
Comments
comments
Kim Kardashian and Kanye West Are Getting Divorced, Report Says
In a story published Tuesday evening, Page Six is reporting that Kim Kardashian and Kanye West are getting divorced, with the two already in settlement talks. The news comes after the couple spent the holiday season separately – Kanye at his ranch outside Cody, Wyoming, Kim and the kids with her famous family in southern California.
A source close to Kardashian was quoted saying, "Kim got Kanye to go up there so they could live separate lives and quietly get things sorted out to separate and divorce. She's done." Kardashian, 40, and West, 43, are said to be splitting because of marital problems directly related to Kanye's very public mental health struggles.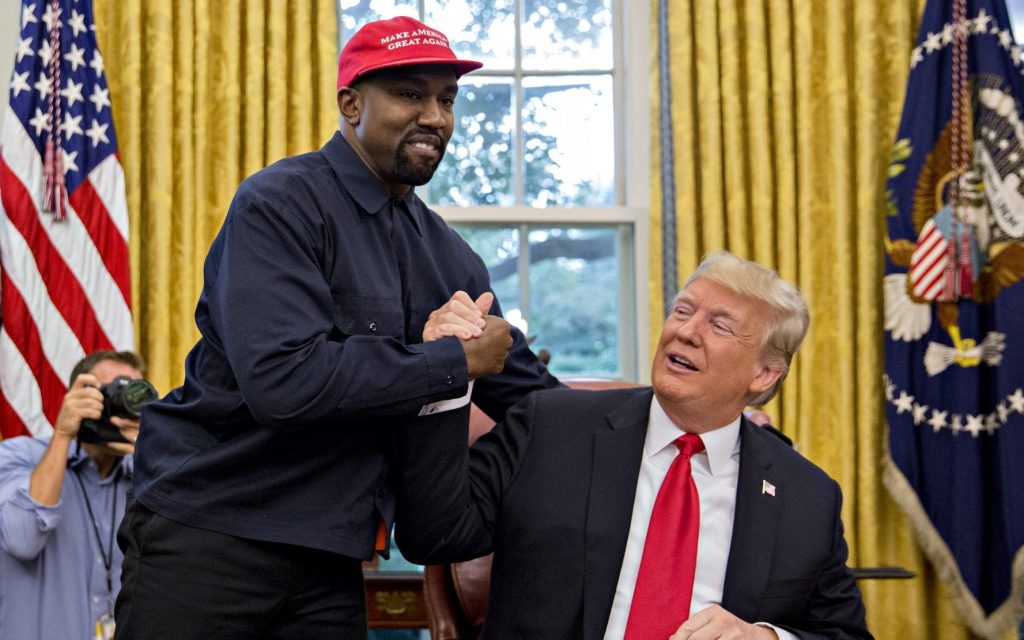 For several years the rapper's various antics have caused fans to worry. After coming out as a Trump supporter, West then announced his own 2020 presidential bid under a new political party: the Birthday Party. At a campaign rally in South Carolina, he was seen rambling, debating individual audience members, and at times, crying. In various interviews, he has rambled on almost incoherently, and his tweetstorms are now infamous.
For her part, Kim has always supported her husband and has openly discussed the difficulties of their marriage. Back in June, she shared on social media, "Anyone who has [bipolar disorder] or has a loved one in their life who does, knows how incredibly complicated and painful it is to understand… People who are unaware or far removed from this experience can be judgmental and not understand that the individual (has) to engage in the process of getting help no matter how hard family and friends try."
It appears she has finally reached her limit in the union with the unnamed source saying, "She is serious about taking the bar exam and becoming a lawyer, she is serious about her prison reform campaign. Meanwhile Kanye is talking about running for president and saying other crazy s**t, and she's just had enough of it."
Separately, a source close to Kanye alleges the rapper is sick of his wife and her family, which might have some truth to it since he has tweeted some pretty nasty things about them in the past. "I been trying to get divorced since Kim met with Meek at the Warldolf [sic] for 'prison reform,'" he said in a now-deleted July tweet. Recently, he hasn't been featured on his wife's Instagram and has largely remained out of the public eye.
With the news yet to be confirmed, the "divorce is imminent" reports are just rumors for now. We'll be following the news as more information comes out.
Comments
comments