Over the weekend there was a disturbing video released of 90's actress Maia Campbell indicating that she has relapsed and is back on drugs. For those who do not know who Maia Campbell is, she was an actress in the 90's who was in some of our favorite movies, TV shows, and music videos like In the House, South Central, Poetic Justice, singer Tyrese's Sweet Lady and Lately music videos. Maia was deemed one of the most beautiful women in the entertainment industry, unfortunately, things went downhill.
Maia's mother, profound author, Bebe Campbell revealed that the actress suffered from bipolar disorder and was to take medication. I truly think Maia went on a destructive path after her mother passed away in 2006. She stopped taking her bi-polar medication and started to self-medicate with hard care drugs such as crystal meth and crack cocaine and lost custody of her daughter. Maia was no longer receiving praise for her beauty and acting talent but rather in the news for her run-ins with the law and erratic behavior. I did not know things were that bad for Maia until I saw the mug shot a couple years ago and almost did not even recognize her due to her alarming transformation.
Eventually, things started to look promising for Maia, in 2012 she appeared on Iyanla's Fix My Life and revealed she was living in a sober house, taking her bipolar meds, and even started to reconnect with her teenage daughter. She started to look like the Maia we grew to love in the 90's. A few years passed and I guess Maia lost the battle to her addiction (like most addicts do). Some man posted a video of Maia looking real disheveled, unkept, and even missing a tooth. She was at a gas station in Atlanta looking for some drugs and talking all over the place. It was really unfortunate that this man was willing to post the footage of Maia in this condition but it was even more disheartening seeing this beautiful woman is destroying her life in front of our eyes.
At the end of the day, I hope that Maia is able to get the help that she needs not only for herself but for her daughter's sake. Like I said in a previous article, mental illness is real and people who suffer from it should not self-medicate with hardcore drugs but take the necessary actions to get well.
Update: LLCoolJ is trying to reach out to his Mai Campbell. He posted a tweet that was later deleted.
Instead of pulling out your phone and filming someone who's obviously having trouble. Maybe lend a helping hand? A kind word? @MaiaCampbell

— LLCOOLJ. (@llcoolj) July 10, 2017
Do you think LLCoolJ is serious about getting Maia Campbell some help?
Comments
comments
Chadwick Boseman Passes Away At 43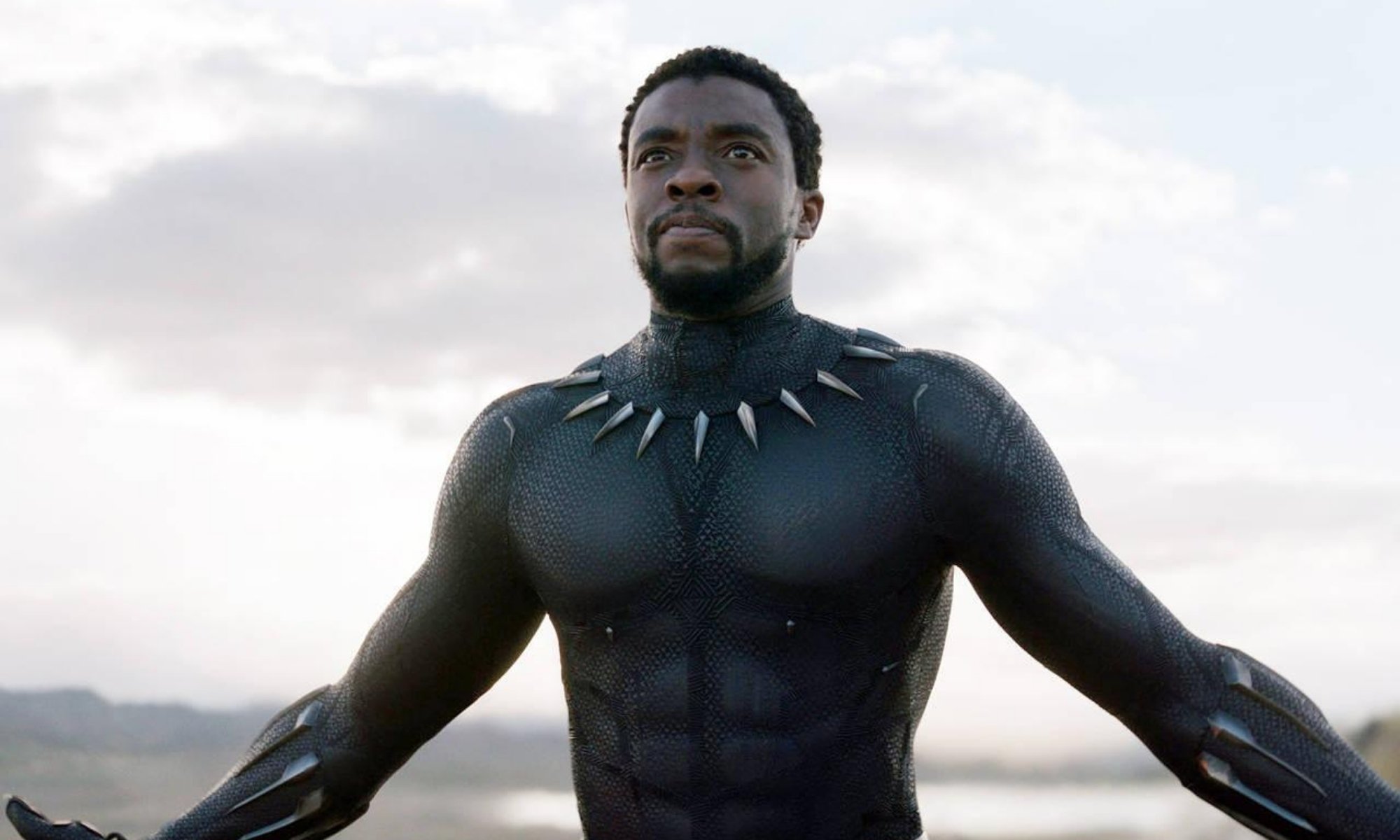 Actor Chadwick Boseman, best known for his role as King T'Challa in the box office smash "Black Panther" passed away from colon cancer Friday.
The actor was first diagnosed with stage 3 cancer in 2016, but remained active in his career with much of his work being released post-diagnosis. A statement from his family confirmed that he continued to work despite his cancer progressing, befitting a man who brought America's first Black superhero to the silver screen.
As the news of the actor's death spread, many took to social media to share their condolences.
The tributes continue to flood in as news of his passing continues to ripple through. Read the official statement from his family below.
"It is with immeasurable grief that we confirm the passing of Chadwick Boseman.
Chadwick was diagnosed with stage III colon cancer in 2016, and battled with it these last 4 years as it progressed to stage IV.
A true fighter, Chadwick persevered through it all, and brought you many of the films you have come to love so much. From Marshall to Da 5 Bloods, August Wilson's Ma Rainey's Black Bottom and several more, all were filmed during and between countless surgeries and chemotherapy.
It was the honor of his career to bring King T'Challa to life in Black Panther.
He died in his home, with his wife and family by his side.
The family thanks you for your love and prayers, and asks that you continue to respect their privacy during this difficult time."
Comments
comments
When White Privilege Isn't Enough to Get Into USC: Lori Loughlin Sentenced to 2 Months in Prison
Actress Lori Loughlin was sentenced to two months in prison today for her role in the college admissions scandal. If you haven't followed the 10-month-long saga, Loughlin and her husband Mossimo Giannulli, a fashion designer, plead not guilty to a bribery charge in a college admission scam back in 2019… Because white privilege just isn't what it used to be.

The two later plead guilty to paying William Rick Singer, the mastermind, $500,000 to guarantee their two daughters a spot at the University of South Carolina.
Loughlin's sentence came several hours after her husband's five-month sentence. According to the US Attorney for the District of Massachusetts, Giannulli's five-month sentence also came with a whopping fine of $250,000 and 250 hours of community service.
"[Giannulli] engaged more frequently with Singer, directed the bribe payments to USC and Singer, and personally confronted his daughter's high school counselor to prevent the scheme from being discovered, brazenly lying about his daughter's athletic abilities," US Attorney Andrew Lelling of Massachusetts said in the memo released on Tuesday. "Loughlin took a less active role, but was nonetheless fully complicit, eagerly enlisting Singer for a second time for her younger daughter, and coaching her daughter not to 'say too much' to her high school's legitimate college counselor, lest he caught on to their [fradulent activity].
Comments
comments
Megan Thee Stallion Confirms Tory Lanez is the Assailant, in Shooting Incident, "Yes, you shot me." [VIDEO]
Tonight, the Texas hot girl, Megan thee Stallion, dropped the bomb, naming Tory Lanez as the assailant in the alleged shooting.
"Yes, you shot me" the "Savage" rapper said on Instagram live. "And you got your publicist going to the blogs lying and shit."
"I tried to keep this off this internet, but you tried it" she said before recounting the moment that he shot her. "I was walking away."
Earlier TMZ reported that The L.A County D.A's Office is considering filing assault charges against Tory Lanez for the alleged shooting.
With Megan's broken silence and the incident being investigated, Tory may face jail time.
Comments
comments