"If you beef with me, we beef forever" will be Cardi's career ending epitaph.
Cardi has always presented herself as raw and unapologetic. Her decisions in love and finance are questionable at best yet, she maintains a position among the A-List. That won't last after tonight's events.
Girl Fight
At the Harper's Bazaar NYFW party, Cardi attacked Nicki Minaj, initiating an altercation by throwing her shoe. The rapstress, intending to assault Nicki, only found herself in a brawl with security and allegedly faced Rah Ali. Cardi was heard shouting "Like some sh*t about my daughter again!" repeatedly as she was escorted from the engagement, parting a sea of white faces who looked on in awe and disgust. Cardi exited barefoot and restrained by two guards. Her head foolishly held high, she smirked proudly as paparazzi and onlookers caught sight of the knot on her brow. The cost of being Cardi may be too high for her Kulture.
Whew, Chile! The Unprofessionalism!
We all know how PoC are forced to maneuver in this world. The nuances of oppression and influence one's proximity to whiteness can command are lessons lost on no one. Individually, we all play the game of navigating office politics, occasionally suffering setbacks. What is painfully clear is that no matter how high she climbs up the social ladder, Cardi will never learn to separate business from personal vendettas. Because of that, her social credit score is about to plummet.
Fashion Week is the statement event for designers, affording artists an opportunity to spotlight themselves, forge partnerships, and expand their reach. Cardi had such an opportunity to establish contracts with notable fashion houses and break barriers for Latina women. Instead, Cardi was about that action instead of about her money and she may have cost herself dearly. Here's how:
The dress she wore, designed by Dolce & Gabbana, was destroyed since she can't control herself.
If she was expected to walk during any of the events, the knot on her forehead has eliminated those opportunities.
If she had any contractual obligations that were contingent upon her appearance, she can no longer fulfill them.
For reference, everyone involved in New York Fashion Week is bound by contract (i.e., models, hair and make-up artists, designers) with no exclusion regarding status. If she can't work, she won't get paid, and she will pay a penalty for breaking her contracts. Cardi may be out of pocket quite a bit. Since she's paying for Lambos in cash, instead of leasing (Lambos lose 46% of their value in 3 years), she may not have the coin to keep up.
Broke and Homeless Tour
Having pulled out of her tour with Bruno Mars, which is still listed on her site, Cardi has not established a solo tour and only has 4 performance dates remaining in 2018. Ticket prices for her older performances were just $90. Fans report that even at those rates, she was late and only performed 3 songs. With just a 2 star rating on TicketMaster, it is unlikely she would be able to sell out shows, so who is truly stopping her bag?
In addition to a history of poor performances, Cardi has been on a revenge tour, seeking out her adulterous husband's consorts at their jobs and attacking her detractors online. In her statement, Cardi laments that she has worked too hard to allow anyone to f*ck with her success, but her actions show just that — she is.
Can Cardi Turn It Around?
A lot of people want to see Cardi win, but her biggest adversary is proving to be herself. She is notorious for searching for mentions of her name, instigating conflict where there is none. She has allowed the public to have full control of her emotions, lashing out in strip clubs, at NYFW, even telling fan pages devoted to her that they can't speak to other celebs. Cardi's only chance for longevity is to learn to put her feelings aside.
Comments
comments
Rolling Ray Undergoes Surgery After Wig Catches On Fire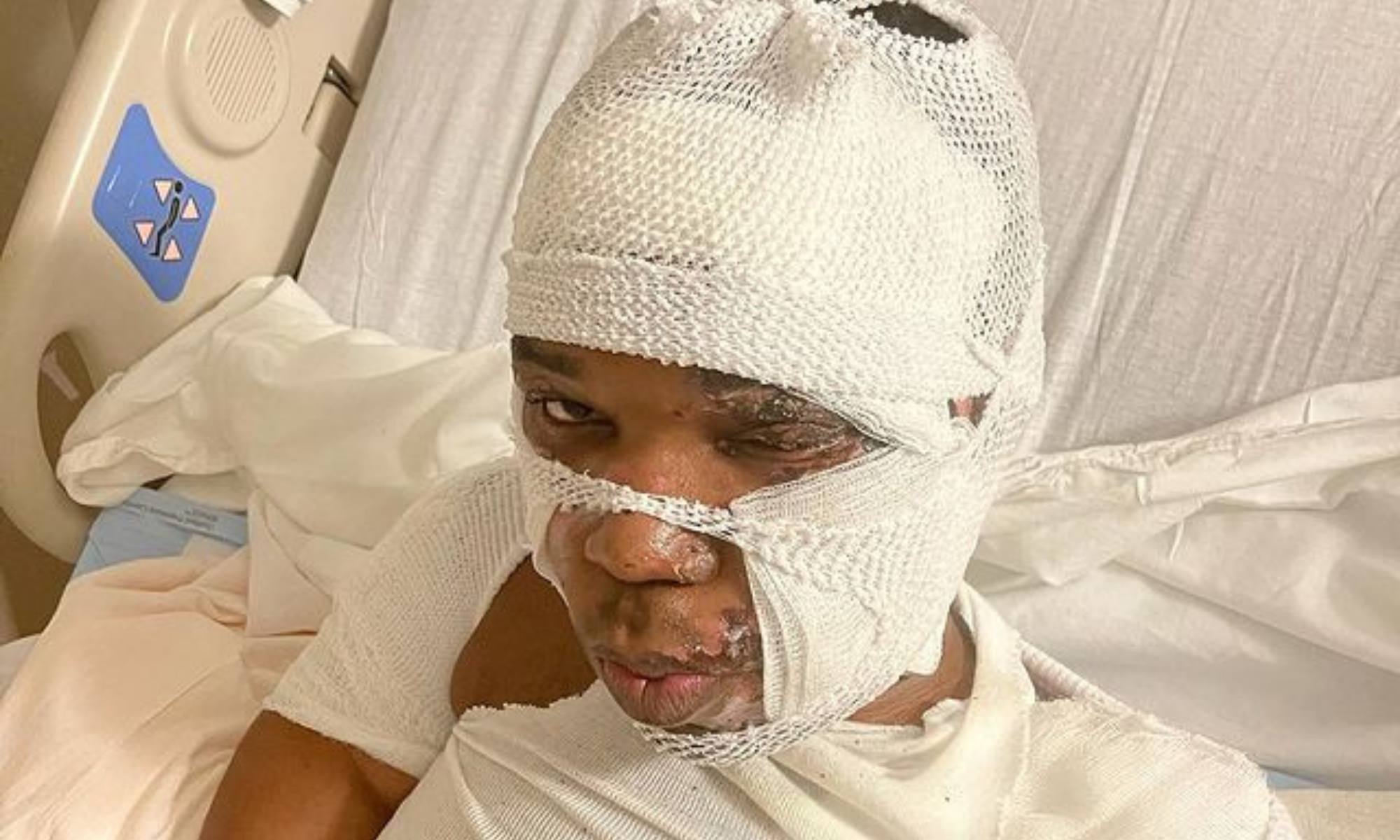 Social media star Rolling Ray underwent surgery Tuesday morning to treat serious burns on his body after his terrible wig accident last week.
In a series of IG stories, he let his audience follow along as he prepped for surgery.
Last week Rolling Ray announced he was hospitalized after his wig caught on fire! During a January 13 Instagram Live session hosted straight from his hospital bedside, he showed his severely burnt and damaged face telling viewers his "whole skin, legs, arms, feet, and everything" were burned.
In a more recent Live, Ray explained the incident that led to his whole wig catching on fire: an unfortunate smoking accident. "It just, like, lit on fire when I tried to light the cigarette," he recounted. "So I get to trying to snatch the wig off. B***h, the fire goes to my f*****g shirt, to my feet, to my legs, to my back. It's a fire everywhere, it's a fire in the whole room."
Of course the internet trolled him in a disgusting display of ableism and heartlessness. Comments like "Rolling Ray should have stopped, dropped, and rolled" and "karma's a b***h" had social media conflicted in its feelings about his accident. His sensation comes from his harsh and, often, below-the-belt reads (just last month he told Yung Miami to "dig (sic) up" her dead baby father. However, the criticism didn't stop him from responding on Twitter.
Rolling Ray might be problematic as all get-out, but we do not tolerate ableism here. We wish him well as he heals.
Comments
comments
Fantasia Reveals Gender of Baby On the Way!
On Tuesday singer-songwriter and "American Idol" winner Fantasia Barrino took to social media to reveal that she is having a baby girl, her first child with husband Kendall Taylor.
In a series of Instagram stories, Fantasia showed pink fireworks being shot off during a gender reveal party, to her and her hubby's excitement! She continued by sharing what her daughter-to-be's name will be: Keziah London Taylor.
The news comes after the couple revealed they had struggled to conceive since their 2015 marriage. During a November episode of her IG Live show "Taylor Talks," she described continuously praying for a child with her husband. Fantasia, a deeply devout Christian, was obviously elated when she shared the news.
"God I Want To Thank You!" she said in an Instagram caption. "You Gave Us A Seed even when the Doctor said that one of my Tubes [was] Closed you said Different. @salute1st I Love You King and I can't wait to see who He or She acts Like."
We can see Fantasia and family are all super excited to be welcoming a baby girl into their lives. All congratulations to her.
Comments
comments
Kim Kardashian and Kanye West Are Getting Divorced, Report Says
In a story published Tuesday evening, Page Six is reporting that Kim Kardashian and Kanye West are getting divorced, with the two already in settlement talks. The news comes after the couple spent the holiday season separately – Kanye at his ranch outside Cody, Wyoming, Kim and the kids with her famous family in southern California.
A source close to Kardashian was quoted saying, "Kim got Kanye to go up there so they could live separate lives and quietly get things sorted out to separate and divorce. She's done." Kardashian, 40, and West, 43, are said to be splitting because of marital problems directly related to Kanye's very public mental health struggles.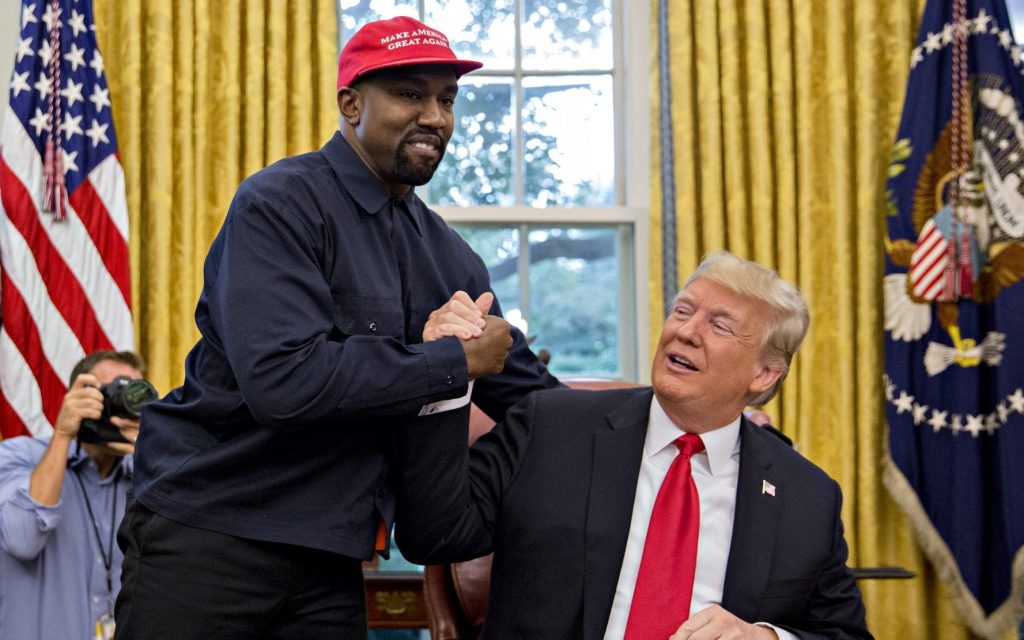 For several years the rapper's various antics have caused fans to worry. After coming out as a Trump supporter, West then announced his own 2020 presidential bid under a new political party: the Birthday Party. At a campaign rally in South Carolina, he was seen rambling, debating individual audience members, and at times, crying. In various interviews, he has rambled on almost incoherently, and his tweetstorms are now infamous.
For her part, Kim has always supported her husband and has openly discussed the difficulties of their marriage. Back in June, she shared on social media, "Anyone who has [bipolar disorder] or has a loved one in their life who does, knows how incredibly complicated and painful it is to understand… People who are unaware or far removed from this experience can be judgmental and not understand that the individual (has) to engage in the process of getting help no matter how hard family and friends try."
It appears she has finally reached her limit in the union with the unnamed source saying, "She is serious about taking the bar exam and becoming a lawyer, she is serious about her prison reform campaign. Meanwhile Kanye is talking about running for president and saying other crazy s**t, and she's just had enough of it."
Separately, a source close to Kanye alleges the rapper is sick of his wife and her family, which might have some truth to it since he has tweeted some pretty nasty things about them in the past. "I been trying to get divorced since Kim met with Meek at the Warldolf [sic] for 'prison reform,'" he said in a now-deleted July tweet. Recently, he hasn't been featured on his wife's Instagram and has largely remained out of the public eye.
With the news yet to be confirmed, the "divorce is imminent" reports are just rumors for now. We'll be following the news as more information comes out.
Comments
comments