What else can I say about Lenard tha God? I want to write something important and critical about misogyny and rape culture and Black men and media gatekeepers, but what difference does it make? Nothing changes. No matter how hard we yell, nothing changes and the people who have a little bit of a voice that people maybe, might listen to, they use their powers for evil instead of good, and then I'm disappointed again, and the cycle continues…I'm tired.
Usually, this cycle starts with a Black man and this week's Black man is Charlamagne tha God formerly known as Lenard Larry McKelvey. Here are the facts, and I call them facts because Lenard, of sound mind, in the same voice he uses every morning on the Breakfast Club, same goofy giggle and all, admits on several recordings that he does not mind, not one bit, having sex with a woman who cannot and did not consent.
Early in the month, a young woman and her mother shared her story of being allegedly (said with all the sarcasm) raped by Lenard McKelvey. The young woman explains that in 2001, she and her friend attended a party hosted by the then 22-year old Lenard tha God. At this party, she and her friend were given an alcoholic beverage. She explains that she and her friend began to feel sick. The story goes on, you can read her account here and get links to court documents. According to the young woman, she did not testify in court because her mother refused to let her testify. I'm not a mother and I cannot say what I would have done in that situation, but also, I understand. Rape cases, especially where the assailant is "intimately known" by the victim rarely, if ever, make it to a courtroom, and once there, rarely, if ever, is the assailant found guilty. So, I can understand wanting to spare your child from that heartbreak.
Just so you know…nobody's "coming up" from being raped, let's dead that.
Click To Tweet
Side note – There's been lots of talk about the evils of capitalism lately, but this is also what capitalism does – if a woman decides to sue her assailant in civil court where she is much more likely to receive some level of compensation for her trauma, she's disparaged for trying to "come up" on someone's brother. I've been thinking about this for days, and I promise I can run through all the Black male celebrities accused of some level of sexual misconduct yet, I can't think of one of their victims' names. Ain't that some shit? Even in this blog post, the one I'm writing right now, it's about Lenard tha God, not her, so you know…nobody's "coming up" from being raped, let's dead that.
Anyway, that was the event that triggered the re-emergence of Lenard tha God's history of having sex with women unable to consent.
Some years ago, Lenard tha God gets interviewed by DJ Akademiks, and during the interview, he tells his version of how he almost caught a rape charge in his early 20s. Needless to say, his version of events is much different from the victims and the court documents. His version paints him as some chivalrous young lad who was just trying to do right by all the other upstanding gentleman he was hanging with at the time. Lenard tha God says, out of his own mouth, that he voluntarily walked into a police station and volunteered to accept full responsibility for the charges of rape against a minor (that he claims he did not know; she says they were friends) at the party he merely hosted but was barely old enough to buy alcohol for. Sit with that for a minute. Do you know any Black person willingly walking into police stations to accept charges for (according to Lenard) nonexistent crimes? Then, this fool said his cousins were playing a prank, that's why he went to the police station in the first place. My cousins play a lot of games, but not that kind. What about y'all? Your cousins, your kin, they setting you up to go to the police in South Carolina and turn yourself in for a rape charge? You know how you can tell when people are lying, they get to adding all kinds of details that don't make any sense, none at all. Wooo chile…
How is no one talking about this?! @cthagod been a trash human. This just solidifies it. How do you literally laugh and boast about raping someone? Y'all be extra selective with the internet outrage ? #charlamagnetharapist https://t.co/CGHxCu66hx

— denisse. (@chasingdenisse) July 22, 2018
Then the clips from his own show, the podcast he hosts with the little racist white boy, Brilliant Idiots. More evidence that he gave us…with his own words…back in 2015, y'all.
There is a clip from the "Rape Culture" episode of Brilliant Idiots published in 2015 where Lenard that God admits to drugging a young woman, knowing she was "wasted" (his words) and incoherent (his sentiments), and letting his friend(s) look at the girl naked while she was unable to consent. Now the little racist white boy did call it rape as he listened intently to Lenard sharing every detail of the experience. Finally, with much exasperation, Lenard said it wasn't rape because he and this woman (who up until this time had not had sexual intercourse with him) had "every intention" of having sex?
Even though he and this woman had never actually had sex, he presumed they would be having sex. He and the woman "intended" to have sex. Words mean things, and 'intend' means to make plans to do something. We all know the best laid plans go astray, so intending to have sex is not actually consent. I just wanted to take a moment and make that clear. The fact that she hadn't had sex with you implies to me that perhaps her intentions were to never have sex with you. I mean, based on the evidence provided by Lenard, that seemed to be the plan she was making.
.@cthagod admitted to raping women including is own WIFE. What more evidence do y'all need?? #CharCosby #CharKelly #CharveyWeinstein #Charlamagnetharapist #charlamagnethagod pic.twitter.com/qeIYuee0ar

— Sideconvos (@sideconvos) July 17, 2018
And if this wasn't enough, Madam Noire broke another story on Monday (7/23) and dropped another clip of Lenard talking about how he and his wife (according to his own words) agree their first sexual encounter was more like rape. He said that this woman who for one whole ass year did not have sex with him, got wasted one night, passed out and this would be the first time they had sex.
Evidently, this morning (7/24), he called his wife to back him up and explain to the world that her first sexual experience with him was completely consensual and of course she did all of that because what else is she going to do? The fact that Lenard tha God would place that burden on his wife is disgusting and also tells me what kind of man he is; he would rather throw his wife to the wolves, even though she is not a media personality and by all accounts seems to enjoy her anonymity. Who cares about her well-being and her peace (I know her mentions are in shambles). Lenard tha God preferred to have his wife do his heavy lifting as if that somehow will absolve him of all the harm he's done. Is that y'all king? For real?
Also, these stories he's told — these are the version of events that he feels comfortable sharing. Can you imagine what the real story is??
His name should be changed from #CharlamagneThaGod to #CharlamagneThaRapist is more fitting #Metoo #HBO #TimeWarner pic.twitter.com/TqGbR6kodo

— Jada_Blaze (@Jada_Blaze04) July 15, 2018
Anyway, the fact that all these clips are from media that's been out in the universe for three to five years and the fact that he's been able to prosper and gain the status as probably one of the most influential Black media gatekeepers tells us who his audience is — a bunch of other rapey mofos and the women that love them. It also tells us that being a sexual predator doesn't matter if you are a Black man with a largely Black following. I mean who in the R. Kelly is going to tell me differently?
Side note — Some of the most bigoted, homophobic, sexist, ridiculous nonsense is attached to the Breakfast Club. It's like Black celebrities specifically go to the Breakfast Club just to make bigoted, nonsensical statements.  Imagine Wiz Khalifa going on Good Morning America talking about men shouldn't eat bananas. You can't imagine it, can you? Because it would never happen.
Anyway, Fuck Lenard tha God.
Instead, I'd like to send love and light to all the victims dealing with the trauma of sexual assault every day, who have to get up and go to work and take care of kids and significant others and try to smile and find joy and love Jesus, your neighbor, and sex, all while the rage and frustration and hurt and anxiety are swirling inside of you. Maybe one day Black people collectively will stand on the side of the victim rather than the predator. That's all I can give you – a maybe one day.
#MeToo…Except when it comes to holding Black men accountable
Comments
comments
Chrissy Teigen and John Legend Share News of the Loss of Their Unborn Child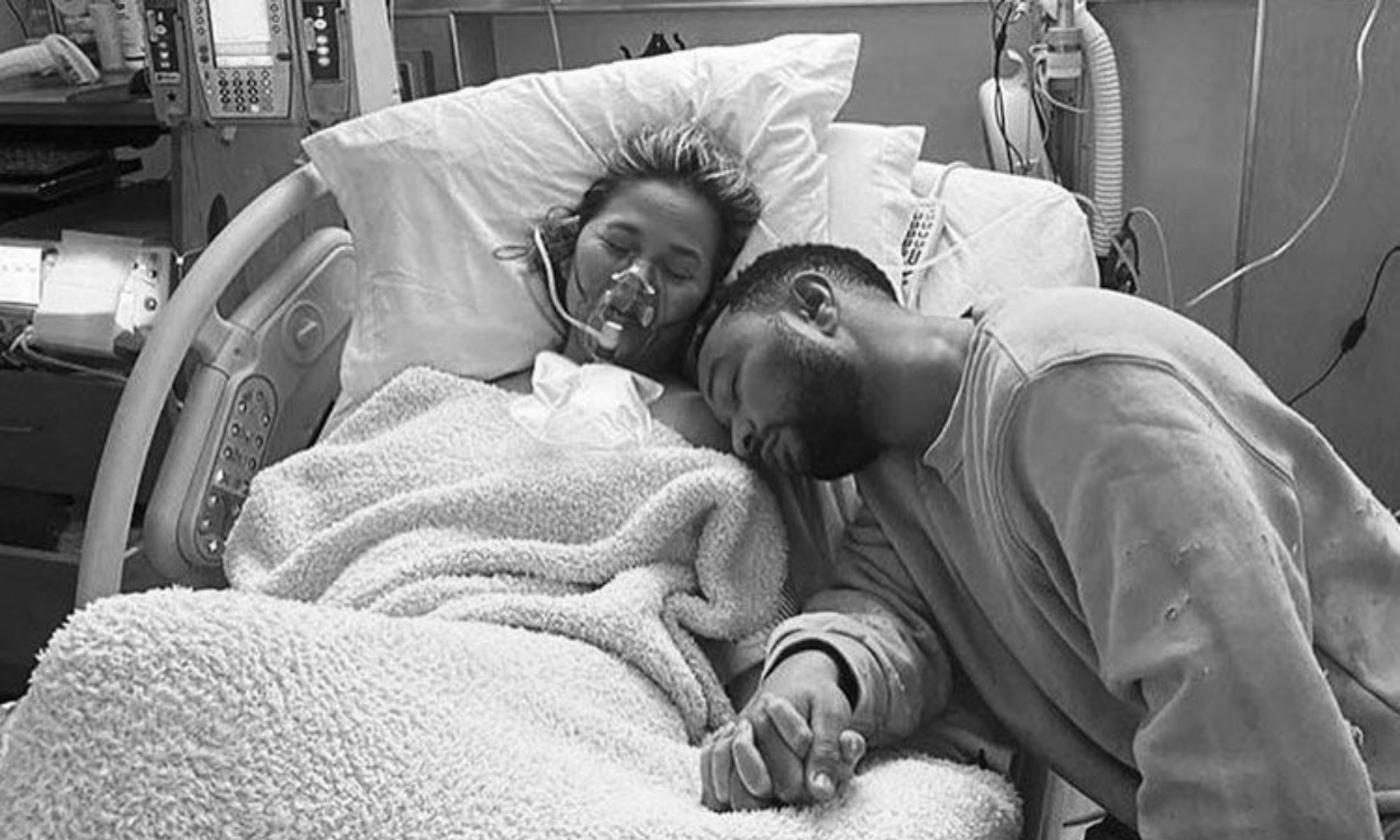 Early Thursday morning Chrissy Teigen and John Legend let the world know of the loss of their unborn child. In a heartfelt and heartbreaking post to social media, Teigen described her and husband John Legend's "deep pain you only hear about." She went on to talk about how the couple does not typically name their children "until the last possible moment after they're born, just before (they) leave the hospital," but somehow they fell on the name "Jack."
The heartbreaking news comes just days after first being admitted to the hospital for what she described as heavy bleeding. However, two days ago, she assured fans that both her and baby were healthy and doing well. Teigen, no stranger to social media, continued to engage her following, giving brief updates along the way, when shortly after midnight she shared photos of her and John in the hospital cradling their newborn in the immediate aftermath.
While her husband has remained largely unproblematic and scandal-free, Teigen has been the frequent target of scathing criticism – much of which is completely valid. From her ridiculing Black hair, to her seemingly mocking intimate partner violence when she referenced Megan Thee Stallion and Tory Lanez's incident, Chrissy Teigen has been the focus of such harsh vitriol that she has threatened to quit social media altogether on multiple occasions. Sharing such personal news with the world may come as a surprise to many.
Overwhelmingly, however, the internet's response has been positive and embracing. Celebrities and non-celebs alike have offered words of support to the couple as they go through this difficult time. See both the model's post and the heartwarming responses to it below.
Comments
comments
Chadwick Boseman Passes Away At 43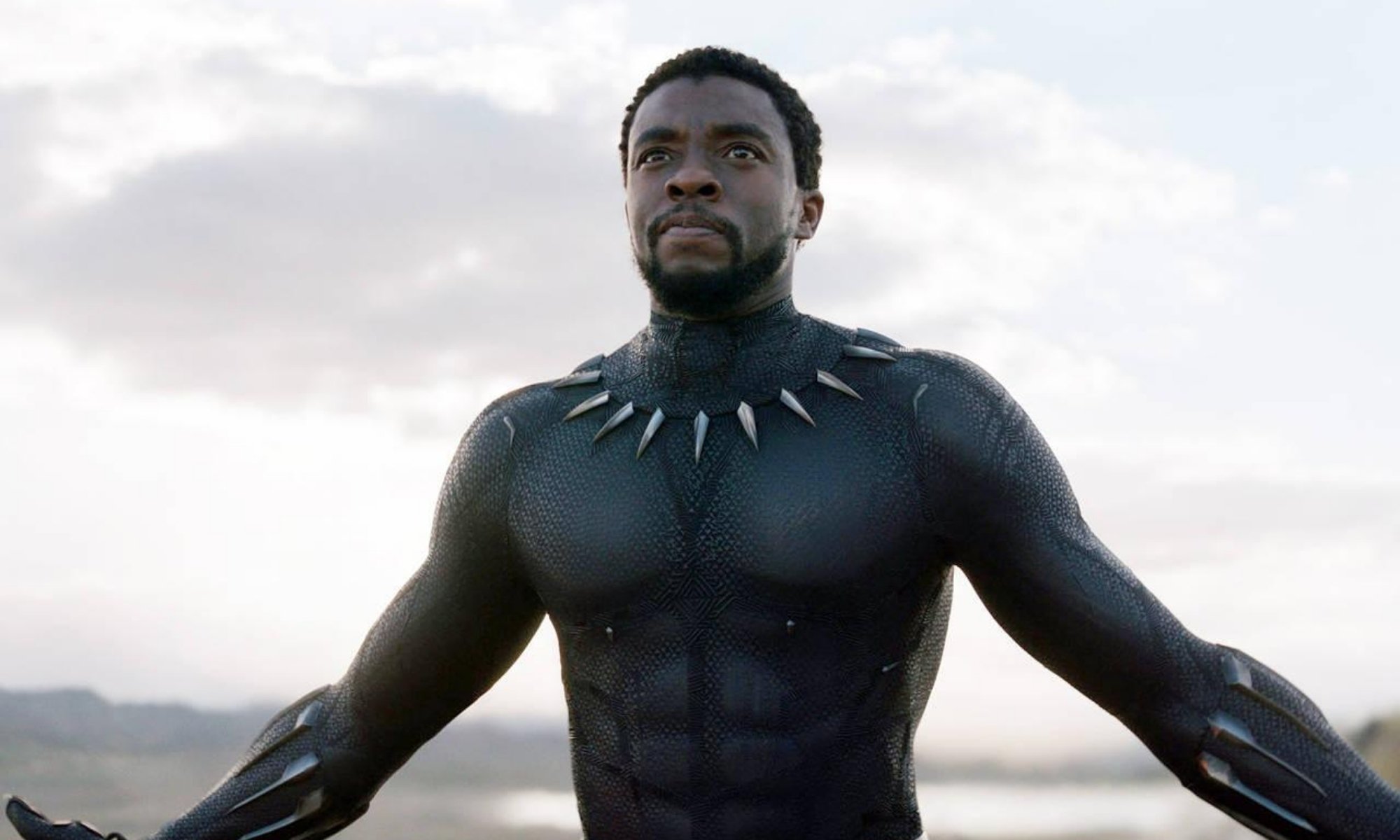 Actor Chadwick Boseman, best known for his role as King T'Challa in the box office smash "Black Panther" passed away from colon cancer Friday.
The actor was first diagnosed with stage 3 cancer in 2016, but remained active in his career with much of his work being released post-diagnosis. A statement from his family confirmed that he continued to work despite his cancer progressing, befitting a man who brought America's first Black superhero to the silver screen.
As the news of the actor's death spread, many took to social media to share their condolences.
The tributes continue to flood in as news of his passing continues to ripple through. Read the official statement from his family below.
"It is with immeasurable grief that we confirm the passing of Chadwick Boseman.
Chadwick was diagnosed with stage III colon cancer in 2016, and battled with it these last 4 years as it progressed to stage IV.
A true fighter, Chadwick persevered through it all, and brought you many of the films you have come to love so much. From Marshall to Da 5 Bloods, August Wilson's Ma Rainey's Black Bottom and several more, all were filmed during and between countless surgeries and chemotherapy.
It was the honor of his career to bring King T'Challa to life in Black Panther.
He died in his home, with his wife and family by his side.
The family thanks you for your love and prayers, and asks that you continue to respect their privacy during this difficult time."
Comments
comments
When White Privilege Isn't Enough to Get Into USC: Lori Loughlin Sentenced to 2 Months in Prison
Actress Lori Loughlin was sentenced to two months in prison today for her role in the college admissions scandal. If you haven't followed the 10-month-long saga, Loughlin and her husband Mossimo Giannulli, a fashion designer, plead not guilty to a bribery charge in a college admission scam back in 2019… Because white privilege just isn't what it used to be.

The two later plead guilty to paying William Rick Singer, the mastermind, $500,000 to guarantee their two daughters a spot at the University of South Carolina.
Loughlin's sentence came several hours after her husband's five-month sentence. According to the US Attorney for the District of Massachusetts, Giannulli's five-month sentence also came with a whopping fine of $250,000 and 250 hours of community service.
"[Giannulli] engaged more frequently with Singer, directed the bribe payments to USC and Singer, and personally confronted his daughter's high school counselor to prevent the scheme from being discovered, brazenly lying about his daughter's athletic abilities," US Attorney Andrew Lelling of Massachusetts said in the memo released on Tuesday. "Loughlin took a less active role, but was nonetheless fully complicit, eagerly enlisting Singer for a second time for her younger daughter, and coaching her daughter not to 'say too much' to her high school's legitimate college counselor, lest he caught on to their [fradulent activity].
Comments
comments