Failure to pay $161,000 in child support has landed R. Kelly in jail. If convicted, the felony offense could see Kelly behind bars for up to 2 years.
Andrea Kelly, the ex-wife of R. Kelly, can claim a temporary victory as the disgraced singer has landed in jail for failure to pay child support. The dancer-choreographer married R. Kelly in 1996 in a ceremony she alleges she had no role in planning. Together they have three children: Jay, who is trans, Robert Jr., and Joann, now called Buku Abi.
$350K Left in His Account
Andrea's battle for child support has been a long and arduous road, but R. Kelly says he can't afford the expense. During his CBS interview with Gayle King, the singer said he only has $350,000 to his name. Unaware of how to handle his own finances, he claims "so many people have been stealin' my money." He added that there were so many authorized users on his account that he couldn't keep up.
R. Kelly admitted that he has only recently gone to a bank alone. He said, "I went by myself for the first time to a Bank of America. Didn't know what I was doing. Didn't know what the hell was going on." Taking place roughly one month ago, the singer said he was tired of not knowing the details of his publishing royalties. He was shocked to learn his balance was only $350K and asked the teller to help him open a new account.
Heckler yells "Free R. Kelly"
Following his arrest the singer's current publicist, Darryll Johnson, spoke with reporters about what R. Kelly's options were when he was interrupted by a heckler. Brushing past Johnson, the man walked through the interview stating "Free R. Kelly". Johnson informed reporters that R. Kelly will remain in jail until he can pay the full $161,000 balance.
Gayle's Sit Down with Azriel and Jocelyn
Early this morning, the CBS interview segment featuring Azriel Clary and Jocelyn Savage aired. Here are some key takeaways from their interaction with Gayle King:
R. Kelly was asked if he wanted to keep Azriel and Jocelyn from being interviewed, but he declined.
The singer was asked to leave the room so the women could be interviewed privately. He refused to leave the area entirely. He stood behind a wall just out of sight.
When certain questions were asked, R. Kelly would cough loudly to remind Azriel and Jocelyn he was there and listening.
Azriel was very testy toward Gayle. She snapped when asked about the relationship dynamic between her, Jocelyn, and R. Kelly.
Azriel says R. Kelly was lied to by her family about her age. She says her parents told him she was 18. She also says her family encouraged her to engage in illicit sexual acts and take photos for future use to blackmail him.
Jocelyn Savage, who was primarily silent during the interview, says her parents were after money as well. However, both The Clarys and The Savages denied allegations regarding any exchange of funds in press conferences Wednesday.When asked about being wanting to advance a singing career, Azriel shook her head yes while saying "That's a lie", which is a sign of deceptive body language. Azriel has a YouTube channel full of videos of her vocal practices. The channel also contains a link to her Facebook page, full of performance dates and photos.
Gayle's followup question was about Azriel's suicide attempt, which was disclosed during the Surviving R. Kelly docuseries. Azriel says that it was due to her parents forcing her to sing as a career choice. However, CBS obtained medical records that show her suicide attempt was due to an abusive boyfriend where Azriel is on record saying music helped her cope.
Comments
comments
Chadwick Boseman Passes Away At 43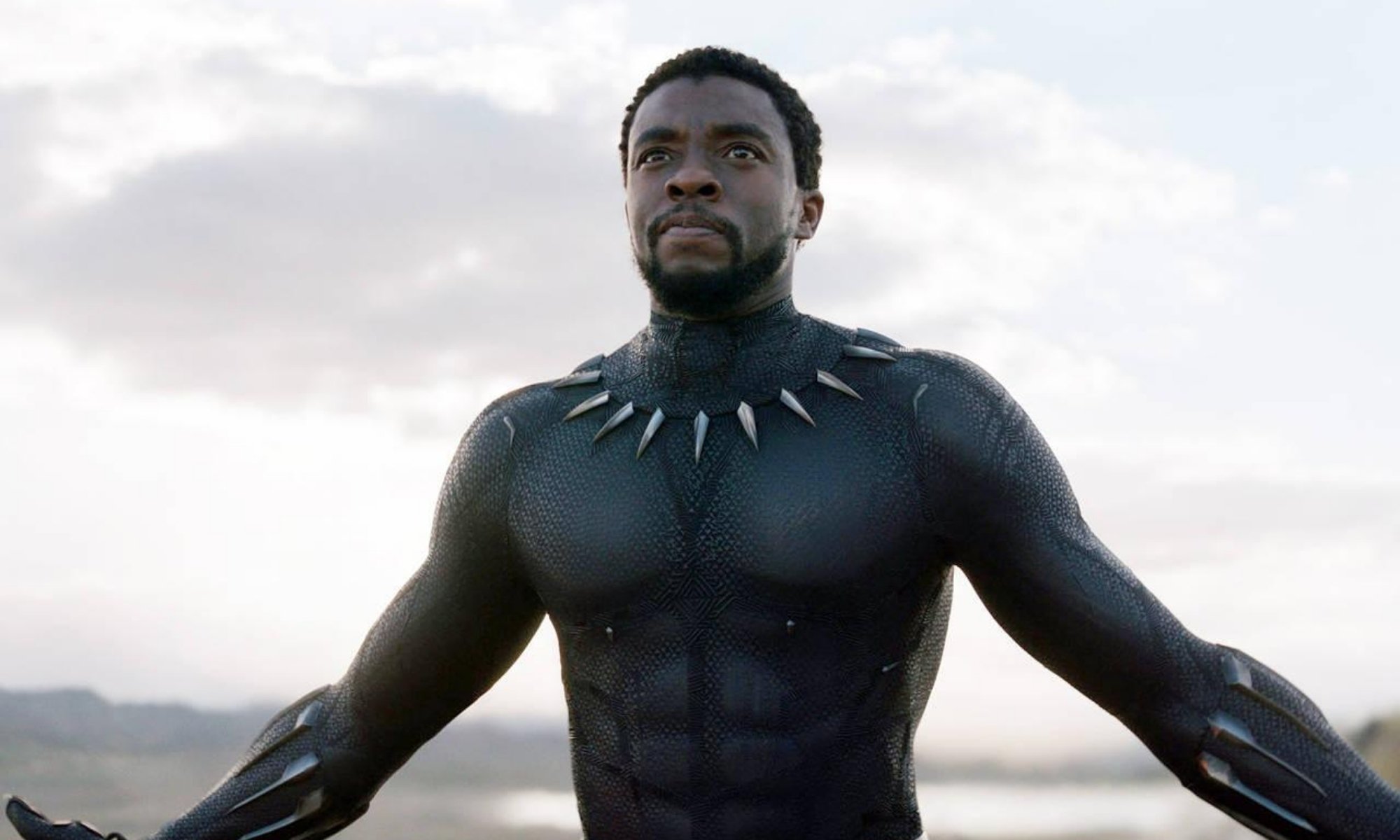 Actor Chadwick Boseman, best known for his role as King T'Challa in the box office smash "Black Panther" passed away from colon cancer Friday.
The actor was first diagnosed with stage 3 cancer in 2016, but remained active in his career with much of his work being released post-diagnosis. A statement from his family confirmed that he continued to work despite his cancer progressing, befitting a man who brought America's first Black superhero to the silver screen.
As the news of the actor's death spread, many took to social media to share their condolences.
The tributes continue to flood in as news of his passing continues to ripple through. Read the official statement from his family below.
"It is with immeasurable grief that we confirm the passing of Chadwick Boseman.
Chadwick was diagnosed with stage III colon cancer in 2016, and battled with it these last 4 years as it progressed to stage IV.
A true fighter, Chadwick persevered through it all, and brought you many of the films you have come to love so much. From Marshall to Da 5 Bloods, August Wilson's Ma Rainey's Black Bottom and several more, all were filmed during and between countless surgeries and chemotherapy.
It was the honor of his career to bring King T'Challa to life in Black Panther.
He died in his home, with his wife and family by his side.
The family thanks you for your love and prayers, and asks that you continue to respect their privacy during this difficult time."
Comments
comments
Jeffree Star's New "Boyfriend"
Steve Bannon Arrested on Border Wall Fundraising Scheme
Steve Bannon, Donald Trump's former political adviser, and three other leaders of the"We Build the Wall" online fundraising campaign have been indicted on wire fraud and money laundering charges by federal prosecutors.
Federal agents and officials from the United States Postal Inspection arrested Bannon while he was on a boat located off the eastern coast of Connecticut.

Bannon is expected to make his initial court appearance in New York later today, according to the US attorney's office. Bannon's attorney, Bill Burck, declined to comment on the matter. 
Audrey Strauss, acting Manhattan U.S attorney, issued the following statement:
"As alleged, the defendants defrauded hundreds of thousands of donors, capitalizing on their interest in funding a border wall to raise millions of dollars, under the false pretense that all of that money would be spent on construction. While repeatedly assuring donors that Brian Kolfage, the founder and public face of We Build the Wall, would not be paid a cent, the defendants secretly schemed to pass hundreds of thousands of dollars to Kolfage, which he used to fund his lavish lifestyle. We thank the USPIS for their partnership in investigating this case, and we remain dedicated to rooting out and prosecuting fraud wherever we find it." 
According to the charges, Kolfage—one of the crowdfunding organizers, spent more than $350,000 of the donations on personal expenses. These expenses include a luxury SUV, a golf cart, cosmetic surgery, home renovations, jewelry, personal tax payments, and credit card debt.
The four individuals being charged—Bannon, Kolfage, Andrew Badolato, and Timothy Shea—are charged with one count of conspiracy to commit wire fraud and one count of conspiracy to commit money laundering, CNN reports.
Comments
comments