The views and opinions expressed in this post solely belong, to Goodie Proctor
I want to start off by saying that I am in no way, shape, or form a Bey-Hiver. INFACT I get into daily confrontations with friends and colleagues on Facebook concerning my bewilderment when it comes to their outright addiction and soviet soldier-like attitude towards their quote unquote "Queen", or gods "only begotten daughter".
That does not mean that I don't respect the music. "Get me bodied" will definitely be played at my upcoming nuptials, "Drunk and Love" is a song that I've tossed my ass around in a circle too, or that I don't scream out "Bow down Bitches!!!" whenever I enthusiastically find out one of my credit disputes (that I know I did) is accepted by Experian. It just means that I don't idealize Beyoncé past my intrigue, and love affair with her music. Moreover, no matter what ANYONE tells me I know for damn sure that heffa ain't birth that baby Blu Ivy….
 Anyway, moving on.
 In the words of Riley Freeman "game recognizes game", and I give her all the props in the world for being a phenomenal singer, a damn good dancer, and a subpar actress. You also cannot help but admire her for being a savvy businesswoman as well, especially in this day an age where women are still seen as being the lesser compared to their male counterparts. I mean other than Tidal, nothing truly comes to mind when I try to associate "Beyoncé" and "Failure".
 I even did a google search and the results came back with Michelle Williams!!!!
So that's why I'm somewhat excited to see her take on the new role as the freedom fighter and revolutionary activist. Because with a record of accomplishments like her, it is hard to imagine her failing in this endeavor as the new and improved Sista Soulja in Giuseppe heels!
 With her super bowl halftime performance, married with the dropping of her video for "Formation", it really has pushed Beyoncé into a more "adult" like realm for me, one that I hope is going to be geared towards more pressing issues that are affecting the masses.
 Up until now, we have seen Beyoncé sing about having her Bills being paid, Surviving, "Bootylicious" Booty's, and be balled of the dangers of being Dangerously in Love. Hell, we even have some TMI tea about how Jay-Z like to aim for her gown (and not her face) when he's finishing doing his business. But I don't think we've ever heard her take a stance on political issues that have to do with the one group of people that seems to idolize, cater, and defend her every move….The Black Community.
 The Carters as a unit have been somewhat silent when it comes to the issues that have been plaguing and harming our community for some time now. I mean they have been definite contributors to the Democratic community, and can attest to helping Obama ran in the black, and youth vote. However, we have never heard them
truly speak on topics are issues candidly. However, they are not alone. You do not see Rihanna posting anything about the Black lives matter movement, speaking out about the unfair treatment of Gays in third world countries. You won't find an article about Kanye West using his celebrity and musical influence to talk about police brutality or how unfair women's rights are in our country even though he is now associated with one of the biggest girl groups in American, The Kardashian. You do not see people like the Smiths talking about Injustices within the black community unless you count when they don't win awards given to them by their white acting constituents.  But I'm almost willing to bet my life that they will be up in arms the second Jaden Smith doesn't get his Victoria secret wings this year…..
 My point is when it comes to issues that affect them personally, or deals with them losing dollars that's when they seem to get outraged with the way the system works. They do not seem to care about causes that don't affect their coins.
 When you have white celebrities like Macklemore, Matt McGorry, and presidential hopefuls Bernie Sanders, all of the different racial dominations coming forth and speaking out against injustice against minorities yet you have people of our own community who remain silent due to fear of the monetary
persuasion, it really makes you think….. Do they see us in the same light as our fair-skinned foes? Are we good enough to buy into your products, music, or current clothing campaign but not enough to where you will stand up for us and the injustices that plague our everyday lives are communities?
 When it comes to Beyoncé who else other than the gays, collectively rides harder for her very own people? We have literally been the Hebrews to her Moses. So naturally it's time for her to demand her people to be set free! Though as I stated before I am not a super fan, I would be lying if I said that I didn't think she would be the perfect person for the job!
 Everything that Beyoncé and her camp does is very calculated, precise, and executed with the type of finest and bravado that makes it look effortless and god-like. So with the debut of a song like "Formation" coupled with a very pro-black movement type feel, is it safe to say that Beyoncé is going to now OFFICIALLY put her POLITICAL VOICE to good use and start speaking up for injustices within the black community, or was the black bride of afro's and booty shorts only used as a clever ploy to get her name in the news, piss off white folks, and promote her upcoming tour in an effort to further her already flourishing dynasty?
I guess only time will tell….
Comments
comments
Rolling Ray Undergoes Surgery After Wig Catches On Fire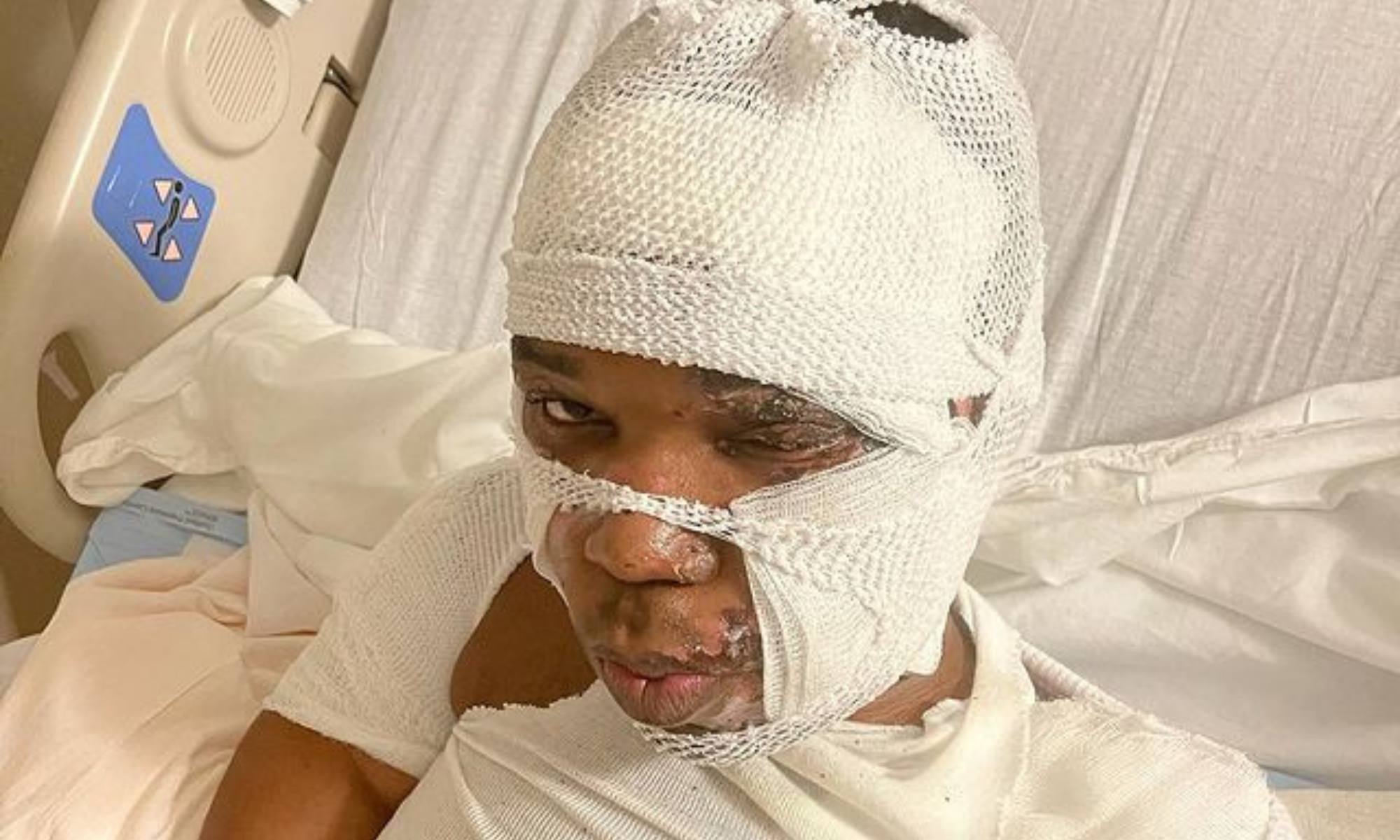 Social media star Rolling Ray underwent surgery Tuesday morning to treat serious burns on his body after his terrible wig accident last week.
In a series of IG stories, he let his audience follow along as he prepped for surgery.
Last week Rolling Ray announced he was hospitalized after his wig caught on fire! During a January 13 Instagram Live session hosted straight from his hospital bedside, he showed his severely burnt and damaged face telling viewers his "whole skin, legs, arms, feet, and everything" were burned.
In a more recent Live, Ray explained the incident that led to his whole wig catching on fire: an unfortunate smoking accident. "It just, like, lit on fire when I tried to light the cigarette," he recounted. "So I get to trying to snatch the wig off. B***h, the fire goes to my f*****g shirt, to my feet, to my legs, to my back. It's a fire everywhere, it's a fire in the whole room."
Of course the internet trolled him in a disgusting display of ableism and heartlessness. Comments like "Rolling Ray should have stopped, dropped, and rolled" and "karma's a b***h" had social media conflicted in its feelings about his accident. His sensation comes from his harsh and, often, below-the-belt reads (just last month he told Yung Miami to "dig (sic) up" her dead baby father. However, the criticism didn't stop him from responding on Twitter.
Rolling Ray might be problematic as all get-out, but we do not tolerate ableism here. We wish him well as he heals.
Comments
comments
Fantasia Reveals Gender of Baby On the Way!
On Tuesday singer-songwriter and "American Idol" winner Fantasia Barrino took to social media to reveal that she is having a baby girl, her first child with husband Kendall Taylor.
In a series of Instagram stories, Fantasia showed pink fireworks being shot off during a gender reveal party, to her and her hubby's excitement! She continued by sharing what her daughter-to-be's name will be: Keziah London Taylor.
The news comes after the couple revealed they had struggled to conceive since their 2015 marriage. During a November episode of her IG Live show "Taylor Talks," she described continuously praying for a child with her husband. Fantasia, a deeply devout Christian, was obviously elated when she shared the news.
"God I Want To Thank You!" she said in an Instagram caption. "You Gave Us A Seed even when the Doctor said that one of my Tubes [was] Closed you said Different. @salute1st I Love You King and I can't wait to see who He or She acts Like."
We can see Fantasia and family are all super excited to be welcoming a baby girl into their lives. All congratulations to her.
Comments
comments
Kim Kardashian and Kanye West Are Getting Divorced, Report Says
In a story published Tuesday evening, Page Six is reporting that Kim Kardashian and Kanye West are getting divorced, with the two already in settlement talks. The news comes after the couple spent the holiday season separately – Kanye at his ranch outside Cody, Wyoming, Kim and the kids with her famous family in southern California.
A source close to Kardashian was quoted saying, "Kim got Kanye to go up there so they could live separate lives and quietly get things sorted out to separate and divorce. She's done." Kardashian, 40, and West, 43, are said to be splitting because of marital problems directly related to Kanye's very public mental health struggles.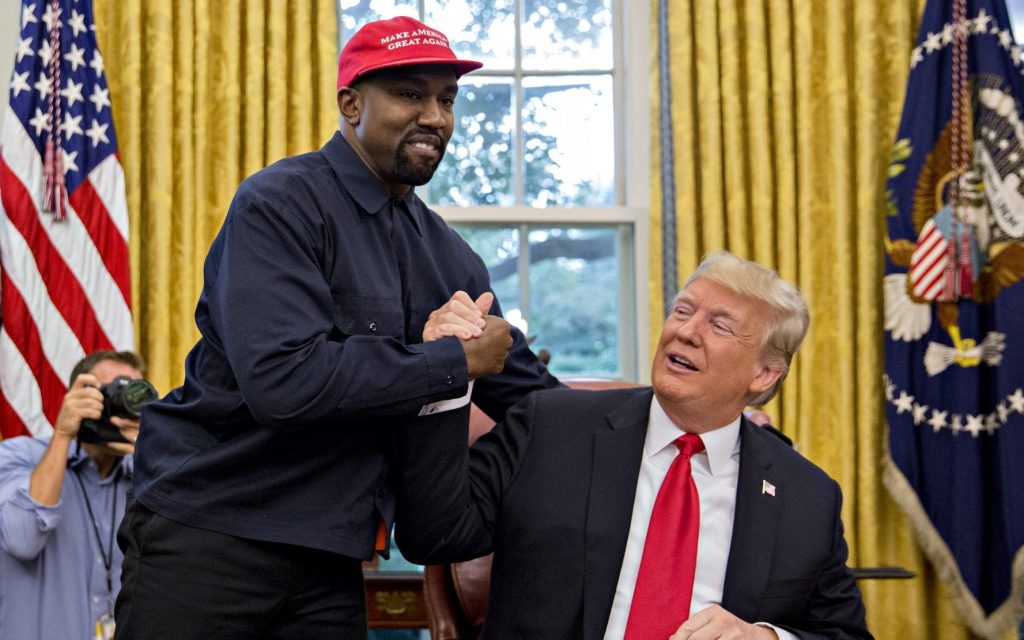 For several years the rapper's various antics have caused fans to worry. After coming out as a Trump supporter, West then announced his own 2020 presidential bid under a new political party: the Birthday Party. At a campaign rally in South Carolina, he was seen rambling, debating individual audience members, and at times, crying. In various interviews, he has rambled on almost incoherently, and his tweetstorms are now infamous.
For her part, Kim has always supported her husband and has openly discussed the difficulties of their marriage. Back in June, she shared on social media, "Anyone who has [bipolar disorder] or has a loved one in their life who does, knows how incredibly complicated and painful it is to understand… People who are unaware or far removed from this experience can be judgmental and not understand that the individual (has) to engage in the process of getting help no matter how hard family and friends try."
It appears she has finally reached her limit in the union with the unnamed source saying, "She is serious about taking the bar exam and becoming a lawyer, she is serious about her prison reform campaign. Meanwhile Kanye is talking about running for president and saying other crazy s**t, and she's just had enough of it."
Separately, a source close to Kanye alleges the rapper is sick of his wife and her family, which might have some truth to it since he has tweeted some pretty nasty things about them in the past. "I been trying to get divorced since Kim met with Meek at the Warldolf [sic] for 'prison reform,'" he said in a now-deleted July tweet. Recently, he hasn't been featured on his wife's Instagram and has largely remained out of the public eye.
With the news yet to be confirmed, the "divorce is imminent" reports are just rumors for now. We'll be following the news as more information comes out.
Comments
comments