Recently, Amara La Negra, an established Afro-Latina musical artist, graced The Breakfast Club with an interview (watch here). Instead of being able to focus on her new contract and her thriving career, she was dragged into discussing colorism barriers for the umpteenth time.
If you let Uncle Charla tell it, he's woke. He's aware of the systems of oppression that are in place to keep disenfranchised minorities in the lower echelon of society. He even supports several movements that stand for the preservation of black lives, black businesses, and a strong black economy. Despite all of this, he's unable to see how colorism effects Afro-Latina women because of Cardi B's success. If he can't see how it divides the Latin community, he isn't going to see how it divides the Black community, but why? Having directly benefited from the success of Cardi B, who earned a platinum plaque in December 2017 for Bodak Yellow, you'd think Charlamagne would have discussed colorism with her. She's easily navigating the Latin/US entertainment markets. We'll save why Amara has to continue to champion for her people for another day, but let's get to what we know.
Colorism is real and it affects everyone that's a product of the diaspora, including Charlamagne tha God and Cardi B.
Click To Tweet
Say It Loud!
Colorism is real and it affects everyone that's a product of the diaspora, including Charlamagne tha God and Cardi B. However, it impacts her positively because she is racially ambiguous. Whether she appreciates that or not is debatable. She's gone on record to say that she thinks her natural hair texture is "fucked up" and she hopes her future children don't inherit it. Cardi has called dark skin women roaches, which is another indicator that she was raised to think negatively of African features. She's admittedly unable to stop saying the n-word although she identifies as Latina and not Afro-Latina. Colorism is what prompts Cardi to be ashamed of her blackness while simultaneously benefitting from its culture. She had the opportunity to accept her Afro-Latinidad heritage and proclaim it loudly but chose to separate herself from blackness, exploiting her racial ambiguity to make herself appealing in foreign markets. These same markets are often heavily laced with anti-black imagery by featuring predominantly fair-skinned people in positions of beauty or authority and dark-skinned people as criminals like Amara says in her interview with The Breakfast Club. Jamaica is on the list where this is an unfortunate truth.
Ozuna's La Modelo, a Spanish collab that features Cardi, was set in Jamaica which has been in the center of a bleaching epidemic. Inhabitants of the aisle were the subject of a telling documentary in 2013 that showcased just how "fairer" skinned people were finding better wages and more reputable positions as dark-skinned people were relegated to work outdoors and frequently lived in slums. This also takes place in the Dominican Republic, Amara's homeland, where 90 percent of the island has black ancestry. Perhaps Charlamagne's newfound colorblindness is because he too lightens his skin. Let's all hope that someone decides to put the flash on Cthagod so he can see we still live in a world where whiteness and everything that mimics it is still celebrated before he finds himself in the Sunken Place.
What are your thoughts?
Comments
comments
Matthew Knowles Talks Beyoncé, Kelly Rowland, and Colorism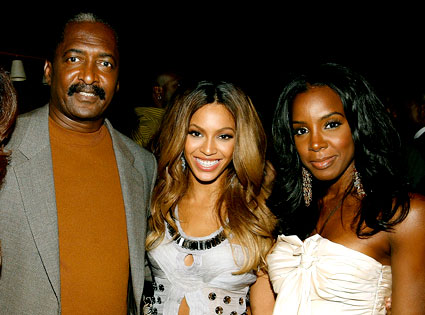 Colorism in Music
A few days ago, Matthew Knowles participated in an interview with SiriusXM in New York City. This interview garnered a lot of attention from social media. Specifically, he discussed studies that have shown that women who are at the top of the charts are all lighter skinned women. I mean this is no surprise to anyone but it is still an important conversation. There are so many talented women like Normani, Justine Skye, and Ryan Destiny who deserve acknowledgment and accolades.
Furthermore, Knowles said, "if you look back even at Whitney Houston if you look at those photos, how they lightened her to make her a lighter complexion. Because there's a perception — the lighter that you are, the smarter — there's a perception all over the world." This is an issue and we should talk about it more so that the music industry tries to deconstruct the stigmas towards dark skinned women. Now, when asked if he thinks Beyoncé's career would have been successful as it is now if she was dark skinned, he was very honest with his opinion. He said, " I think it would have affected her success."
My Thoughts
I will say that Beyoncé having lighter skin compared to the members of her former group Destiny's Child did contribute tremendously to her being the main focus which later furthered her career. However, Beyoncé being light skin is not the sole reason for her awards and accomplishments. It definitely plays an integral role, but to undermine her work ethic and the quality of her art is not what we should do on social media.
Lastly, Matthew Knowles was responsible for the group's development over the years. As a record executive, he was aware of these problematic narratives in the industry. Many people on social media have suggested that he actually could've helped Kelly Rowland specifically by putting her more in the center, giving her more verses to sing, or placing her in the middle of photos. I mean this still would not eradicate colorism but it would've helped. When someone is aware, they have the power to fix things that are unjust. I hope he acknowledges that, as he continues giving insight into the music business. Colorism is alive and we all need to call it out.
Like New York said, "If you're black… stand in it in all shades."
Please comment your opinions.
Comments
comments
Central Park Five Prosecutor Elizabeth Lederer Resigns from Columbia Law School
The D.A. that prosecuted the now Exonerated Five has resigned from her position as a professor at Columbia Law School. The release of When They See Us sparked calls for disciplinary action and societal ramifications to be taken against Linda Fairstein, who capitalized on the injustice against 5 Black and Latino teens. Now, the backlash has spread to Elizabeth Lederer, another prosecutor involved in the Central Park Five's legal proceedings.
Columbia Law students were notified via email that Elizabeth Lederer would not be returning to the university. Stating, "it is best for me not to renew my teaching application," Lederer's statement was attached to the announcement from dean of the school, Gillian Lester. Acknowledging the conversation around the Netflix limited series, Lester wrote that the painful discussion of race, identity, and criminal justice was necessary.
While Lederer's statement did not contain a formal apology to the Exonerated Five, she did credit the "publicity" around series for her departure. However, calls for her removal from the staff began long before the release of When They See Us. Elizabeth worked for Columbia Law School as a part-time lecturer much to the dismay of several Black students. On June 11th, The Black Law Students Association of Columbia University published a letter calling for the termination of Elizabeth Lederer's employment. Pointing to her questionable conduct, the students recalled a petition that circulated in 2013 which demanded her removal. Amid the release of the series, the BLSA circulated another petition, once again demanding the same.
Circulated by "our brothers, sisters, and non-binary friends at Columbia University," the BLSA says they've gained thousands of signatures. But the termination of Lederer's employment is the start of their demands. The association is also calling for "professionally-led, mandatory, anti-racist trainings" for all educators at the law school, the re-evaluation of hiring curriculum, and prioritization of culturally competent applicants. The letter, addressed to the Law School Community, highlighted the very employment of Lederer as an act of racism and endorsement of a "carceral state that devalues the lives of Black and Brown people."
Elizabeth Lederer has issued no further comment on the matter. Are you pleased that Lederer has resigned from her position? Would you like to see action taken against other parties involved in the injustice?
Comments
comments
The High Cost of Higher Education
Many Presidential candidates are selling their plans to lift the burden of student loan debt to potential voters. But for millions of the Americans affected by the multigenerational crisis, the only resolution is complete financial absolution.
The threat of another recession is constantly looming above the dreams of a generation that has been robbed of the bare minimum. When matched with employment in a "grind 'til you die" society, millennials face the terror of less than mediocre wages. And when the time comes, their eyes will find a Grim Reaper wielding a scythe of six-figure debts with insurmountable interest rates and steep penalties. For marginalized students, their collegiate aspirations and academic achievements come with the harsh reality that their debt will never stop following them. And that bitter pill is chased by another when you're female, another if you're disabled, another if you're queer, and another when you're Black.
If you don't know better, you can't do better
Financial literacy is not something that the average student leaves high school with. Yet we are all met with the expectation to attend and obtain a costly postsecondary education. Even before that exhilarating march across the stage comes to an end, diploma in hand, a hefty loan for the future has been secured. For first generation attendees, the high stress of non-negotiable success rests on their shoulders. The same can be said for those from any environment where failure is not an option. In that moment, what was once perceived to be just a contract with numbers and percentages, quickly finds life as an expensive burden carrying the weight of the sacrifices and aspirations of not just individuals, but families.
For those who finish the race of academia, they gain the potential advantage of additional resources to help them conquer their debt. But those who succumb to their circumstances toil like Sisyphus, pushing the boulders of their debt up mountains named Navient and Sallie Mae. As they inch ever closer to the summit of repayment, the unpredictable nuisance of a costly emergency rears its ugly head, forcing the boulder back down the mountain with accumulated interest. And thus, the struggle continues.
Stats Paint A Horrific Picture
When examining the statistics of student loan borrowers, balances span every demographic. By race, gender, and even political views, we are united yet divided by our attachment to a $1.56 trillion debt. But the way in which that debt has been accrued by nearly 45 million Americans in a wavering economy where employment and fair wages are not promised is startling. By examining the rates of student loans and tuition hikes over several decades and reviewing how debt was accrued by race and gender, you learn the true cost of a college education. Those hoping to achieve the unattainable American dream will find that citizens in the margins pay the highest price.
In 2004, the student loan crisis was still an issue. Coming in at $345 billion, the balance almost seems manageable compared to what Americans are facing today. But then and now, the borrowers were majorly comprised of those under the age of 30. Making the decision to collectively borrow billions to finance educations and build their futures, millennials hold almost 65% of all student loan debt. While they do not carry the burden alone, as citizens well into their 60s still hold loans, the compounded stress of facing financial, social, and environmental issues has left a generation in distress.
Black People Impacted Most
Over just 15 years, the burden of student loan debt grew 302%, setting an average debt of $32,731 for each borrower. But just looking at the average does not give one a picture of how skewed the track is for those in the race. The factors of race, sexual orientation, economic status, disability, and gender can all prove to be advantages or setbacks. For instance, Black female borrowers face the hardest truth when it comes to how much of their earnings student loan repayment will consume.
Within the first year of post-graduation income, Black women graduates lose 111% of their paycheck to student loan repayment. For Black men, 89% of their initial earnings are absorbed for student loan debt. These statistics are what made Robert F. Smith's contribution to the class of 2019 Morehouse graduates so grand. The prospect of stepping into the world of the working professional with financial absolution is not afforded to many in this life. During a time when Black and Brown people are hit the hardest with financial setbacks, such a gesture speaks volumes.

Degreed LGBTQ+ People Struggle For Proper Pay
In addition to the racial barriers that borrowing and repayment can raise, those within the queer community find hurdles of their own to jump. According to a study conducted by Student Loan Hero, the majority of LGBTQ+ student loan borrowers regret taking on debt. Queer borrowers are less likely to be paid appropriately for their work, are frequently denied financial help, and don't find their student loan debt manageable. When the added costs of being ostracized by one's family are considered along with the other forms of discrimination queer persons face, the deck is further stacked against them. For many people, this can create a disappointing ultimatum – finishing school and accruing more debt to do so or dropping out to avoid costs becoming too great.

The socioeconomic barriers that prohibit marginalized people from advancing in life are inherently built on White supremacy. The system of student loans and private lending for education are no different in that regard.

This is part one of a two part discussion on the cost of higher education for marginalized groups in America.
Comments
comments