Jameela Jamil made a parody video, digging at celebs and influencers that push diet and detox products. Cardi couldn't take a joke and fired back at Jamil.
Chile, somebody needs to take Cardi's phone again. Every time someone whispers her name she's on IG ready to fight.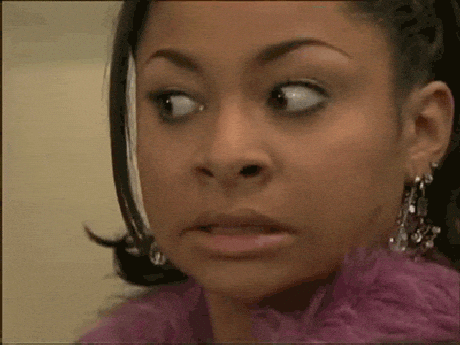 This time, Cardi took aim at "The Good Place" actress Jameela Jamil.
On Saturday, Jameela took to twitter saying:
"They got Cardi B on the laxative nonsense 'detox' tea. GOD, I hope all these celebrities all shit their pants in public, the way the poor women who buy this nonsense upon their recommendation do. Not that they actually take this shit. They just flog it because they need MORE MONEY."
While the tongue-in-cheek sketch didn't mention Cardi by name, it's obvious Cardi was searching for herself and found a reason to get angry. Not one to just take it in stride, Cardi had to have the final say, sending a tired clapback: "I will never shit my pants cause there's public restrooms everywhere…ooo and bushes."
Girl, bye.
A proud feminist, Jameela has a history of calling out celebrities who peddle self-consciousness over positive self-esteem.
Jameela's own experiences with eating disorders inspired her to speak up. Calling out the perpetuation of a "gross culture of forcing women to remain small and doll-like", she hopes her peers will do better.
When it comes to Cardi's response, Jameela had this to add:
"She will never shit her pants, not because of bushes, but because she probably doesn't ever take the products she promotes…during her promotional video she keeps looking at the name of the product on the cup…almost as if she's never seen it."
Jameela went on to encourage everyone to practice empathy for the young and vulnerable, listen and grow. She also called out her own past as a misguided feminist.
Part of the privilege of fame comes with the burden of responsibility. Whether one wants to or not, celebs are role models to impressionable masses. As Jameela said "Our words and actions carry weight, so we best make sure we are being good."
Comments
comments
#BBHMM: The Game's Royalties Seized Until $7.4 Million Judgment Paid
The Game's attempt to avoid paying a $7M judgment after losing a sexual assault case has been put to a halt by a judge. Ruling in favor of Priscilla Rainey, who accused the rapper of sexual battery, a judge has seized the royalties of The Game's catalogue until the debt is paid.
In 2015, Rainey lodged a complaint that the rapper assaulted her, forcing his hand beneath her dress to touch her bare genitals and buttocks. While The Game denied these allegations in court and on social media, the judge ruled in Rainey's favor that he should pay $7.4 million to make amends. Approaching the court after months had passed without receiving any payment, Priscilla was determined to get what she owed from her abuser. The battle for restitution against the "How We Do" rapper began March 1st 2018, when Rainey filed documents demanding financial records.
Looking to prove The Game had been hiding money to avoid paying the judgment, Rainey hired several private investigators that stated he'd diverted millions. In addition to hiding cash, the investigation uncovered he'd acquired assets under pseudonyms controlled by himself and his business management. Now, with a new ruling, The Game has been informed that his royalties will be seized by Priscilla until the $7.4 million balance is paid.
According to court documents, "commission, royalties, contract receivables, deferred compensation, income, wages, payroll, salary, and accounts receivable" are all up for grabs. Should The Game attempt to disobey the court's decision, he could be found in contempt of court and face some jail time.
Comments
comments
Diddy Confirms Making The Band is Returning to MTV
Hoping to recreate pop culture history, Diddy and crew are on the hunt for the world's most promising singers. The Bad Boy Records executive issued a global casting call through Twitter, YouTube, and Instagram. But the fiercest competition will be using Smule.
For the first time ever, Smule has partnered with MTV. Offering their users a list of curated songs to choose from, wide-eyed prospects can use the app to create video auditions shareable on every social media platform. While anyone over the age of 18 is welcome to compete, contestants must also be able to comply with the rules and eligibility requirements. Looks like someone better be ready to get that Junior's Cheesecake!
Making the Band has not aired since 2009, but fans spammed the hashtag #IWantMyMTB, prompting MTV and Diddy to come to the table. Using the hashtag #MTBCASTING, singers now have a new chance at getting discovered. However, the details of their talent search have yet to be revealed. Through a rabbit hole of links, you can view the Terms of Use and User Content Submission Agreement. Just be sure to read the agreements before submitting your videos as the contracts are effective once your clips are posted. There's a lengthy segment titled "Rights Granted to MTV", which gives them, in so many words, the right to use and otherwise exploit any ideas, concepts, or content displayed in your submission without any credit or compensation. So stay sharp!
Hopefuls are already posting their talents across social media. Will you be joining them?
Comments
comments
So So Deaf: Jermaine Dupri Critiques the State of Female Rap
During an interview, Jermaine Dupri was asked by two hosts to name his favorite female rapper. Believing he'd list Megan Thee Stallion or Cardi B, Dupri's response caught both the hosts and music aficionados off guard. Comparing the current roster of popular femcees to "strippers", Dupri's glaring act of misogyny has gotten him checked by the artists themselves.
#CardiB responds to #JermaineDupri's comments calling out "stripping rappers", saying female rappers sound the same…..🗣ARE THESE FACTS OR NAH⁉️📠 👀 pic.twitter.com/MTfIcsNKiZ

— Power 106 (@Power106LA) July 11, 2019
For decades, airwaves have been flooded with male artists rapping about their sexual prowess, bevy of hos, material expenditures, and sale of drugs. But Jermaine Dupri doesn't find fault with the repetitive, and occasionally elementary, lyrics of his peers. His ire was directed toward women whose bars are about celebrating their bodies, turning up in the club, and dominating men. Failing to note the similarities in what content is released by both men and women in the rap game, Dupri posed a weak argument that female rap lacks lyrical diversity.
#PressPlay: WELLLL #DojaCat has stepped into the "stripping rappers" chat and got some things off her chest about #JermaineDupri 👀👀🥴 THOUGHTS⁉️ pic.twitter.com/kIc36hpY8W

— Power 106 (@Power106LA) July 12, 2019
As pointed out in Cardi's response video, there are plenty of female rappers that don't write about their bodies at all, they simply don't receive equal support. And as the acting CEO of So So Def, you'd think Jermaine Dupri would take the initiative to seek out talent that raises what he believes is the bar. But no, the "Grammy award winning songwriter and producer" has no female rapper signed to his label aside from Da Brat and Tyeler Reign. Tyeler is the winner of the fifth season of The Rap Game who unsurprisingly still raps about money and designer labels, the very things Dupri would find unimpressive.
Female rappers have been vocal in their disagreement of Dupri's piss-poor analysis. Both Doja Cat and Cardi B made statements disagreeing with his comments. Ari Lennox even dropped a diss track as a response to his ignorance. But the best rebuttals have been references of Dupri's track record. Twitter users have been quick to remind us that JD has a history of dismissing the career trajectories of women with potential to be powerhouses in the industry. Perhaps after this wake up call, Jermaine Dupri will take a bit of Doja Cat's advice and look for the artists he wants to uplift.
Comments
comments