Jameela Jamil made a parody video, digging at celebs and influencers that push diet and detox products. Cardi couldn't take a joke and fired back at Jamil.
Chile, somebody needs to take Cardi's phone again. Every time someone whispers her name she's on IG ready to fight.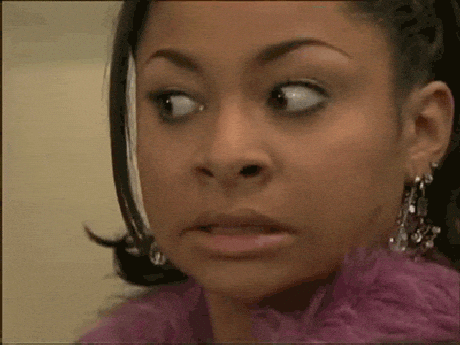 This time, Cardi took aim at "The Good Place" actress Jameela Jamil.
On Saturday, Jameela took to twitter saying:
"They got Cardi B on the laxative nonsense 'detox' tea. GOD, I hope all these celebrities all shit their pants in public, the way the poor women who buy this nonsense upon their recommendation do. Not that they actually take this shit. They just flog it because they need MORE MONEY."
While the tongue-in-cheek sketch didn't mention Cardi by name, it's obvious Cardi was searching for herself and found a reason to get angry. Not one to just take it in stride, Cardi had to have the final say, sending a tired clapback: "I will never shit my pants cause there's public restrooms everywhere…ooo and bushes."
Girl, bye.
A proud feminist, Jameela has a history of calling out celebrities who peddle self-consciousness over positive self-esteem.
Jameela's own experiences with eating disorders inspired her to speak up. Calling out the perpetuation of a "gross culture of forcing women to remain small and doll-like", she hopes her peers will do better.
When it comes to Cardi's response, Jameela had this to add:
"She will never shit her pants, not because of bushes, but because she probably doesn't ever take the products she promotes…during her promotional video she keeps looking at the name of the product on the cup…almost as if she's never seen it."
Jameela went on to encourage everyone to practice empathy for the young and vulnerable, listen and grow. She also called out her own past as a misguided feminist.
Part of the privilege of fame comes with the burden of responsibility. Whether one wants to or not, celebs are role models to impressionable masses. As Jameela said "Our words and actions carry weight, so we best make sure we are being good."
Comments
comments
Beyoncé Drops New Song "Black Parade" [LISTEN]
Beyoncé celebrates Juneteenth with her new song "Black Parade". Take a listen.
Also, listen to the extended version exclusively on Tidal.
Comments
comments
Noname Drops "Song 33" in Response to J. Cole Diss
Chicago musician Noname has responded to J. Cole in her latest release "Song 33." If you recall, two days ago we broke down the Noname/J.Cole beef and why many were calling Cole's controversial song "Snow on Tha Bluff" misogynist and patriarchal. Noname appears to address the diss track and more on her latest release "Song 33."
As soon as you press play the track hits you right in the feels. A sample saying "Oh, I have ambitions, dreams / But dreams don't come cheap" opens the song, then immediately we listen to Noname discuss the patriarchal society in which Black women are forced to exist – a society that undervalues and ignores Black women. She said Oluwatoyin Salu's name.
I saw a demon on my shoulder / it's looking like patriarchy
Like scrubbing blood off the ceiling and bleaching another carpet
She takes aim at J. Cole for staying silent while Black women routinely "go missing," yet immediately having something to say when she called him out on it.
One girl missing another one go missing / One girl missing another
But niggas in the back quiet as a church mouse / Basement studio when duty calls to get the verse out
Noname lists all the brutalities happening to Black people and Black women while at the same time, calling him to action. She reminds us Black women are going missing.
I guess the ego hurt now / It's time to go to work / Wow
Look at him go / He really 'bout to write about me when the world is in smokes?
When it's people in trees?
She then criticizes the internet at large for being too easily distracted by the "beef" and losing sight of "the new world order."
It's trans women being murdered and this is all he can offer?
And this is all y'all receive? / Distracting you from the convo wit organizers
They talkin abolishing the police
This the new world order
Noname has always been an outspoken champion for Black women's rights, often bringing attention to crimes committed against Black women that regularly go unheard. In her response to J. Cole, the musician again uses her platform to not only highlight the inherent patriarchy that causes so many Black female victims of violent crime to go unnoticed and forgotten, but to also galvanize Cole, to publicly and boldly challenge him and everyone listening to be the vanguards of a more just and equitable society.
Noname's call to action is one that has been repeated by women of color for years. Tarana Burke (below), a woman of color and the founder of the "Me Too" Movement, initially began saying the phrase to remind women of color that they are not alone when they struggle with coping with sexual harassment and sexual assault.
Kimberlé Crenshaw (below), another woman of color and an outspoken feminist and civil rights activist, coined the term "intersectionality" to explain the myriad obstacles Black women face in society and how those obstacles compound on one another to create a unique brand of discrimination against them.
As we take each and every day, but especially this Juneteenth, to reflect on the painful history of the United States and remember the priceless cost of freedom, we must heed Noname's call and begin to acknowledge the ways we Black Americans are not free, the ways Black women are not free.
And we must do it in a QUEEN TONE!!!
Comments
comments