Jameela Jamil made a parody video, digging at celebs and influencers that push diet and detox products. Cardi couldn't take a joke and fired back at Jamil.
Chile, somebody needs to take Cardi's phone again. Every time someone whispers her name she's on IG ready to fight.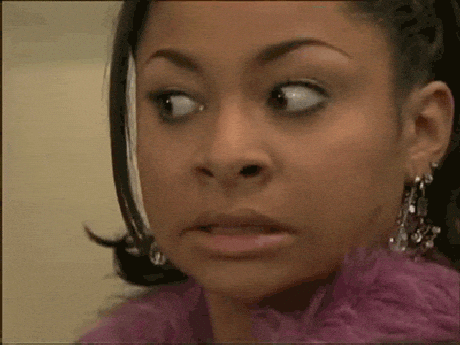 This time, Cardi took aim at "The Good Place" actress Jameela Jamil.
On Saturday, Jameela took to twitter saying:
"They got Cardi B on the laxative nonsense 'detox' tea. GOD, I hope all these celebrities all shit their pants in public, the way the poor women who buy this nonsense upon their recommendation do. Not that they actually take this shit. They just flog it because they need MORE MONEY."
While the tongue-in-cheek sketch didn't mention Cardi by name, it's obvious Cardi was searching for herself and found a reason to get angry. Not one to just take it in stride, Cardi had to have the final say, sending a tired clapback: "I will never shit my pants cause there's public restrooms everywhere…ooo and bushes."
Girl, bye.
A proud feminist, Jameela has a history of calling out celebrities who peddle self-consciousness over positive self-esteem.
Jameela's own experiences with eating disorders inspired her to speak up. Calling out the perpetuation of a "gross culture of forcing women to remain small and doll-like", she hopes her peers will do better.
When it comes to Cardi's response, Jameela had this to add:
"She will never shit her pants, not because of bushes, but because she probably doesn't ever take the products she promotes…during her promotional video she keeps looking at the name of the product on the cup…almost as if she's never seen it."
Jameela went on to encourage everyone to practice empathy for the young and vulnerable, listen and grow. She also called out her own past as a misguided feminist.
Part of the privilege of fame comes with the burden of responsibility. Whether one wants to or not, celebs are role models to impressionable masses. As Jameela said "Our words and actions carry weight, so we best make sure we are being good."
Comments
comments
"Shoot on Sight": NYPD Inspector Threatened 50 Cent
Deputy Inspector Emanuel Gonzalez is now under investigation following reports that he allegedly told officers to shoot 50 cent on sight during roll call.
On the morning of February 17th, 50 Cent took to Twitter to share news of the threat he received from the NYPD inspector. Employed at the 72nd Precinct in Sunset Park, the Deputy told officers June 7th of 2018 to shoot the rapper on sight when he was expected to attend an NYPD sanctioned boxing event.
NYPD officials have now confirmed that after the Daily News report of the threat emerged, a full investigation is underway. The threat on 50 Cent's life was made when he was expected to be in the Bronx. Astounded by the lack of corruption within for force, Curtis "50 Cent" James Jackson III plans to pursue legal action and is consulting with his team to review his options
Although the news of a threat on his life is disconcerting, 50 wants fans to remember "there are some good people working in Law Enforcement. Like the officers that reported what he said to them." He then called Emanuel Gonzalez a "gangsta with a badge," and questioned his employment as a commanding officer.
Comments
comments
2 Male Suspects Questioned in Jussie Smollett Case Released Without Charges
The 2 Nigerian men who were suspects in Jussie Smollett's attack in Chicago have no been released. News dropped yesterday of the 2 men who have some close ties with Jussie. In the picture below you can see Lee Daniels the creator of the hit show 'Empire' in the picture with Ola Osundairoe on set. It was also being reported that Jussie worked out with them.
The 2 were charged with battery Friday and have now been released without any charges. Chief Communications Officer of the Chicago Police Department Anthony Gugliemi tweeted, "Due to new evidence as a result of today's interrogations, the individuals questioned by police in the Empire case have now been released without charging and detectives have additional investigative work to complete."
Case Update: Due to new evidence as a result of today's interrogations, the individuals questioned by police in the Empire case have now been released without charging and detectives have additional investigative work to complete. pic.twitter.com/Hswn1Qjgcy

— Anthony Guglielmi (@AJGuglielmi) February 16, 2019
The attorney for Abel and Ola Osundairo had this to say about the case.
Media outlets are reporting that Jussie has now hired high-powered attorney Michael Monico if that name doesn't ring a bell this will. Monico represented Michael Cohen who was President's Trump's former attorney.
Late tonight, high powered Chicago defense attorney Michael Monico confirmed to ET that he is now representing Jussie Smollett. It is unclear when Monico began representing Smollett. Monico most recently represented President Donald Trump's former attorney Michael Cohen.

— Brendon Geoffrion (@tv_brendon) February 16, 2019
Of course, you know this story is developing and we will keep you updated as new details emerge.
What do you think?
Comments
comments
Police Questioning Two Suspects in Jussie Smollett Case
Police have identified two Nigerian men as suspects in Jussie Smollett's case. The men have been questioned in the attack on the "Empire" star and have been arrested on probable cause.
Identified as brothers, the two men have been questioned by police in Chicago following their arrival from Nigeria. The suspects were apprehended at Chicago O'Hare International Airport on Wednesday after authorities learned one of them was connected to "Empire." Following the Chicago Police receiving and executing a search warrant, authorities are not disclosing what was found within the shared apartment.
In a statement provided to Associated Press by Anthony Guglielmi, Chief Communications Officer of the Chicago PD, there was emphasis placed on the nature of the suspects arrest. At this time, both persons have been arrested for probable cause alone.
Breaking the Silence
For the first time since the January 29th attack, Jussie Smollett has sat down for an interview. Robin Roberts of Good Morning America inquired about what happened that fateful evening and how Jussie was responding to those who doubt his claims. Jussie took the opportunity to share what happened during the attack, clear up what his assailants said while assaulting him, and added his manager was on the phone the entire time.
When it comes to what his attackers looked like, Jussie says, "I can't tell you what color their eyes were" as their appearance was obstructed by ski masks. He provided a body description to officers and noted that he only saw them completely as they were running away. Robin then asked if Jussie believed the men in the photo were his attackers and he said, "I don't have any doubt in my mind that's them."
Comments
comments