Jameela Jamil made a parody video, digging at celebs and influencers that push diet and detox products. Cardi couldn't take a joke and fired back at Jamil.
Chile, somebody needs to take Cardi's phone again. Every time someone whispers her name she's on IG ready to fight.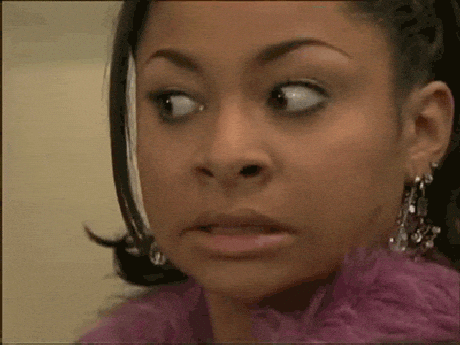 This time, Cardi took aim at "The Good Place" actress Jameela Jamil.
On Saturday, Jameela took to twitter saying:
"They got Cardi B on the laxative nonsense 'detox' tea. GOD, I hope all these celebrities all shit their pants in public, the way the poor women who buy this nonsense upon their recommendation do. Not that they actually take this shit. They just flog it because they need MORE MONEY."
While the tongue-in-cheek sketch didn't mention Cardi by name, it's obvious Cardi was searching for herself and found a reason to get angry. Not one to just take it in stride, Cardi had to have the final say, sending a tired clapback: "I will never shit my pants cause there's public restrooms everywhere…ooo and bushes."
Girl, bye.
A proud feminist, Jameela has a history of calling out celebrities who peddle self-consciousness over positive self-esteem.
Jameela's own experiences with eating disorders inspired her to speak up. Calling out the perpetuation of a "gross culture of forcing women to remain small and doll-like", she hopes her peers will do better.
When it comes to Cardi's response, Jameela had this to add:
"She will never shit her pants, not because of bushes, but because she probably doesn't ever take the products she promotes…during her promotional video she keeps looking at the name of the product on the cup…almost as if she's never seen it."
Jameela went on to encourage everyone to practice empathy for the young and vulnerable, listen and grow. She also called out her own past as a misguided feminist.
Part of the privilege of fame comes with the burden of responsibility. Whether one wants to or not, celebs are role models to impressionable masses. As Jameela said "Our words and actions carry weight, so we best make sure we are being good."
Comments
comments
Anonymous Caller Claimed Kevin Hunter Poisoned Wendy Williams
According to PEOPLE magazine, a caller concerned about Wendy Williams' wellbeing during her lengthy hiatus reported Kevin Hunter to authorities. The anonymous samaritan accused Hunter of allegedly poisoning his now estranged wife.
January 18th, authorities were anonymously contacted and instructed to perform a wellness check on the talk show diva. Implying Kevin Hunter was poisoning Williams, authorities rushed over to their New Jersey home to confirm her safety. When they arrived, Kevin Hunter answered the door and was reported as "hesitant" to allow authorities to enter the home.
Having recently fractured her shoulder, Wendy was found in her bed. However, authorities noted she was suspiciously covered from neck to toe. When questioned about the validity of the caller's claims, Wendy "became tearful", yet she denied anything was amiss. Kevin Hunter, who remained present, reportedly said "there had never been any calls to his house regarding domestic violence." Officers then asked Wendy to confirm she was fine and once she did, they left the property.
Comments
comments
Cardi B Rejects Plea Deal At Recent Court Appearance
Dressed in a way that could only be described as deliberately modest, Cardi B arrived to court in a white ensemble to reject a plea deal in relation to an August assault.
Regarding a strip club brawl that took place in 2018, the 'Clout' rapper received an offer to plead guilty where she would have only received a conditional discharge. However, Cardi seemed dissatisfied and rejected the plea. She has been charged with one count of misdemeanor assault and two misdemeanor counts of reckless endangerment.
In August 2018, Cardi was allegedly involved in a strip club altercation between two bartenders who were believed to be engaged in an affair with Offset. During the attack, Cardi was said to have thrown chairs and bottles at the victims. Video of the attack shows someone believed to be Cardi picking up an ice bucket and launching it at the girls in rage.
In December, Cardi narrowly avoided jail time by arriving to court just minutes before her hearing. She was threatened with legal action after missing her a court date due to a prior engagement, which was the 'Twerk' video shoot. Her decision to reject the offer means the charges levied against her remain and she could face up to one year in jail if convicted.
Comments
comments
Writer and Director John Singleton Hospitalized After Stroke
Prayers and well wishes are pouring in for John Singleton following news of his hospitalization. The Oscar-nominated director suffered a stroke Wednesday. His family reported the news Saturday, April 20th.
John Singleton's family released a statement that read:
"On Wednesday, April 17th our beloved son/father, John Singleton, suffered a stroke while at the hospital. John is currently in the ICU and under great medical care. We ask that privacy be given to him and our family at this time and appreciate all of the prayers that have been pouring in from his fans, friends, and colleagues."
The 51-year-old known for such films as Boyz in the Hood , Poetic Justice, and Baby Boy, has been in an intensive care unit since April 17th. While little has been made public about John's condition, those who have had the pleasure of working with him have sent their regards. FX, where John's executive produced series Snowfall has recently been renewed for a third season, issued a statement hoping for his "speedy recovery."
Comments
comments