Jameela Jamil made a parody video, digging at celebs and influencers that push diet and detox products. Cardi couldn't take a joke and fired back at Jamil.
Chile, somebody needs to take Cardi's phone again. Every time someone whispers her name she's on IG ready to fight.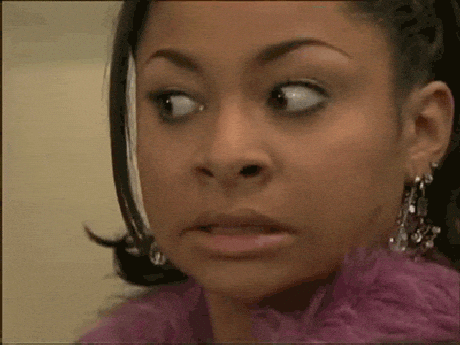 This time, Cardi took aim at "The Good Place" actress Jameela Jamil.
On Saturday, Jameela took to twitter saying:
"They got Cardi B on the laxative nonsense 'detox' tea. GOD, I hope all these celebrities all shit their pants in public, the way the poor women who buy this nonsense upon their recommendation do. Not that they actually take this shit. They just flog it because they need MORE MONEY."
While the tongue-in-cheek sketch didn't mention Cardi by name, it's obvious Cardi was searching for herself and found a reason to get angry. Not one to just take it in stride, Cardi had to have the final say, sending a tired clapback: "I will never shit my pants cause there's public restrooms everywhere…ooo and bushes."
Girl, bye.
A proud feminist, Jameela has a history of calling out celebrities who peddle self-consciousness over positive self-esteem.
Jameela's own experiences with eating disorders inspired her to speak up. Calling out the perpetuation of a "gross culture of forcing women to remain small and doll-like", she hopes her peers will do better.
When it comes to Cardi's response, Jameela had this to add:
"She will never shit her pants, not because of bushes, but because she probably doesn't ever take the products she promotes…during her promotional video she keeps looking at the name of the product on the cup…almost as if she's never seen it."
Jameela went on to encourage everyone to practice empathy for the young and vulnerable, listen and grow. She also called out her own past as a misguided feminist.
Part of the privilege of fame comes with the burden of responsibility. Whether one wants to or not, celebs are role models to impressionable masses. As Jameela said "Our words and actions carry weight, so we best make sure we are being good."
Comments
comments
A flurry of tweets erupted from Kanye West's Twitter account. Alleging Drake threatened him, Kanye says Drake has gone too far.
"No tough talk either"
At 10pm EST, Kanye began his tweet streak, calling out Drake's shady behavior. In the 4-hour-long tirade, he implied Drake was responsible for the hospitalized Pusha T concertgoer that rushed the stage. He also credited Drake for the death of XXXTentacion and arrest of Tekashi69. Saying "I got a family and kids", it seems Kanye may fear for his safety.
So drake if anything happens to me or anyone from my family you are the first suspect So cut the tough talk

— ye (@kanyewest) December 14, 2018
"I need my apologies now!"
Calling him "disrespectful to all people with mental health conditions", Kanye implored Drake to work things out. In the past, Drake has held an extensive feud with Kid Cudi, who famously struggles with depression. Going for the low blow after being name-checked for having ghost writers, Drake said this in "Two Birds, One Stone":
"You stay xanned and perc'd up, so when reality set in, you don't gotta face/Look what happens soon as you talk to me crazy/Is you crazy?"
The track, released while Kid Cudi was seeking care in a rehabilitation facility, sent him into a tizzy, promising retaliation upon release. But Cudi would need to aim twice if he wanted retribution, as Kanye was credited as a writer for the diss. Despite championing for the normalization of mental health care discussion in recent years, Kanye does not have clean hands either.
If I'm bipolar This kind of shit can get me ramped

— ye (@kanyewest) December 14, 2018
While no one is entirely sure what caused the beef, tweets about 2 hours into Kanye's rant hinted why. Blaming Travis Scott, Drake drew his ire for dissing him in "Sicko Mode". Claiming "Trav is my family and let this met throw sneak disses at me for clout", Kanye says he heard there was more to Drake's verse insulting him.
Through it all, Drake seemed to be amused by his meltdown, allegedly sending "purple emojis" to Kim. He even requested clearance for "Say What's Real". Kanye ultimately denied the request for the sample.
Never one to stand idly by when it comes to family, Kim eventually popped out to defend her man.
Completely sidestepping Lil Wayne's discovery of Drake, many said Kimberly should've just sat there and ate her food.
While there's no indication there's been a resolution to their disagreement, Kanye says "don't sneak diss or diss at all".
What do you think about this situation? Is the King of Calabasas really about that action or is he bluffing?
Comments
comments
Michelle Williams Quits Broadway Show
It has been a difficult year for Michelle Williams. Having ended her engagement, per doctors' orders she now has to end her Broadway career.
From a statement provided to People magazine, the Destiny's Child alum has orders to take it easy.
"Effective immediately, Michelle T. Williams has been advised by doctors to take a leave of absence from performing."
The 38-year-old  singer and mental health advocate had the role of Erzulie, a goddess, in "Once On This Island". She had only been performing in the role for two weeks.
Sources say her understudy, Cassondra James, will take over until December 26th. From that point, Lea Salonga, the original lead, will resume her role until the finale January 6th.
Rocky Road
With no further explanation given regarding why Michelle must take a sabbatical, its tough to say why she needs a break. Her ongoing struggle to conquer depression, the recent stint in a mental health care facility, and toxic relationship may have taken their toll.
Hopefully, Michelle is taking some time to mend herself. This summer she stated, "Take one step at a time! Don't overwhelm yourself." We're all hoping she's following her own advice.
Comments
comments
Kodak Black Walks Out Hot 97 Interview After Ebro Brings Up Sexual Assault Case
During an interview with Hot 97, Ebro asked Kodak questions about his criminal past. Things went smoothly until Ebro mentioned the seriousness of sexual assault allegations.
At the beginning of the segment, Ebro posed an interesting question to Kodak for which he had no answer.
"When you look at all the stuff that you've got on your rap sheet, everything that you've been charged with, how much do you take accountability for?"
"Everything that you've been charged with." At the time, Kodak may have only been thinking about misdemeanor drug charges. Ebro had specifically mentioned marijuana possession and alluded to "different things" Kodak had been going through.
Kodak was obliged to answer the Hot 97 crew's questions, but it wasn't until the focus was shifted to sexual assault that he got uneasy. Ending the interview, in a huff, Kodak said:
"I feel like sometimes when n*ggas like me going through sh*t, like, y'all be entertained by bullsh*t."
Indicted on sexual misconduct charges, Kodak could face 30 years in prison if convicted. He stands accused of sexually assaulting a teenage girl in a hotel. Allegedly biting her neck and breast before the assault, prosecutors claim he also pushed her into a wall. With the trial tentatively scheduled for April 2019, Kodak is avoiding any discussion surrounding the case.
Far to go
Following the release of the interview, many of Kodak's fans took to social media to support the artist. Showing that the hip hop community is not prepared to call out misogyny and abusive behavior, his fanbase began attacking Ebro. Still, many stood in Ebro's defense. Despite the rise of the #MeToo movement, hip-hop is still ages behind in terms of inclusive progression. Twitter users echoed the same sentiments with statements like these:
I find it so very interesting that people of Blackness will rightfully vilify Nicki Minaj for dating a rapist, yet ignore Kodak Black being one himself. There are terms for this, right?

— Akira Takizawa (@OnionKnight__) December 12, 2018
People being furious at Ebro for telling Kodak Black "We take sexual assault seriously here" is proof there's a lack of guidance out here. People whose job is interviewing musicians are supposed to ask hard questions. But that wasn't a hard question. That was just accountability.

— Craig Bro Dude (@CraigSJ) December 13, 2018
In his defense, Ebro had this to say in regards to the touchy subject:
I was tryna have a balanced convo with Kodak Black & not ignore the serious allegations against him but also not ask specifics to make his situation worse… and he wanna get an attitude with me?? Nah….

— El Viejo Ebro (@oldmanebro) December 12, 2018
Do you think Ebro was out of line? In what ways could Kodak have responded better?
Comments
comments