An Op-Ed by Brie W. 
So the fact that I'm even here writing my opinion about Pastor Gray, pisses me the hell off!!! I cringed when I saw the clip. Now I feel like  Sarah Huckabee Sanders!!
A discussion piece or sermon by a pastor needs to be short and simple! People from all races, social economic backgrounds, and religion should be able to clearly understand what's being said. His delivery was wack, and at times theologically incorrect. Case in point, the covering. If you look at 1 Peter 3:7 and Ephesians 5:25, A man is called to love and honor his wife; so much that he would lay down his life need be. A sacrificial love. Now, I know he knows this because I've seen him speak, at Hillsong church, about this very topic. He even spoke about this notion on the Breakfast Club!! When he spoke about covering, like a blanket, he was referring to prayer.
In an attempt to glorify the "strong black women" his wife is, he lost so many! However, I have watched him closely and I know that his intention was not to lead women astray. We live in a divorce culture!! If you see the slightest flaw, most are ready to DIP! Although a man of God, he is flawed. His wife has had to help him grow in certain areas; which I understand. That's what married folks do, right? Push, pull and make sure their partner is doing their best. However, he needs to make sure that he shows that their relationship is mutual, which he failed to do.
I also think that it was crucial that he stated that he has hurt her!!! The struggle is real!!! Marriage is hard!!! However, the birthing metaphor was a poor choice. Every time I go to a black church, they talk about birthing greatness. The contraction pains of this life, being rewarded by birthing your calling. Again, his wife has pushed him to this greatness. She has helped him realize that he is living a so-so life. However, no women deserves to "Walk through hell, to receive a piece of heaven". Thats not Bible!
Last point, I KNOW that he is NOT for a "little meek" women having to carry some broke down brother. NO WAY!!! He is VERY much for women walking in their power, as Christ has called us to walk!!!! The church sometimes has it twisted! That's why everyone needs to be in the word for themselves!!! The Gospel WAS NOT written to downplay women!! Nope, never that hunni!! He did not articulate this point at all. Not to mention his wife's outburst did help the matter!!
Please let me know  your thoughts and concerns! I need grace, so I'm going to extend that grace to Pastor Gray; along with correction!
Comments
comments
Why Buy Custom Tote Bags?
Preparing for a wedding, organizing a corporate party, handling the affairs of a non-profit or social group, or literally any other type of organizational planning can be a highly difficult task. The hardest part is figuring out what type of stuff you get and what to put on it. Instead of comparing all of the different types of free handouts for sponsored events, this article goes into detail on why you need to skip the comparing and just go straight to the source. The conclusion of all types of life choices is to organize it.
Everyone likes something to help out their clutter of a life, including event planners. Why is that important? It is important because it means that the best promotional gift for any type of group or event is the simple custom tote bag. Don't over think it and don't second guess it. This article goes through the reasoning so that you can convince anyone about you and yourself that you are making the right long-term marketing campaign choice. Run with it.
Why are Promotional Items Useful?
How often have you gone to a conference, or at least heard of one that sounds fun? This could be a business, scientific, sci-fi, knitting, or other corporate styled conference. What do they hand out at those events at the different booths? They give out free swag. But, why do they do that and why is it even a thing? Giving gifts at weddings or parties makes sense because you are invited as a guest as a thank you for coming. This isn't the same for conferences or other large events.
Conferences are prime locations to grow a local business into a regional business or to potentially double your exposure and consumer base. Basically, they are marketing circuses because they give the business access directly to the consumer. The hitch is that the business needs to stand out in a sea of competitors all in the same room. If you only hand out business cards you are going to be thrown out before they leave the room. If you give out a cheap plastic frisbee you may be used later that night when people are drunk, but you will be soon forgotten or lost in the hotel bushes.
For true lasting marketing power, you need to offer the one product no one is thinking about. You need to give them a customized tote bag. Think about it. It doesn't even matter that it is a conference. If you give people something small, what they will put it in? They will put it in a bag. When you give people food, what do they put it in? When they go home, what do they put their groceries or odds and ends in? They put them in a tote bag.
What is customizable such that everyone at the conference and in the general public will see while being used? It isn't what is in the bag. It literally is the bag. Again, don't over think it. In the age of dying plastic bags, the world is converting to canvas or recycled multi-use tote bags. Get on the band wagon and give something that will last the test of time. The humble tote bag, which is highly customizable, is your key to free marketing for years to come. Yes, it will last years.
Why Customize Bags for Promotional Gifts?
Customized tote bags are the only way to go. If you aren't customizing your bag from promotional gifts or free swag you might as well not buy anything at all. Why? No one will remember your branding, if it isn't thrown in their face every time they use the product. If you give them a bag that is blank of all images they may forget where they got it or just associated the bag with the event and not the branding or business. If you have your logo, image, or other branding on obvious display on the bag then who cares if they remember where it came from. They will be exposed to your product or logo each time it is used.
Further, just like cloths you buy from the store, everything has branding because when you wear it around the public spaces other people see it and are exposed to the images and words. This isn't just exposure to that person but also to everyone around that person. Use a service like ToteBagFactory.com to get all of your customized tote bag needs at a low price via wholesale costs and distribution. This way you can cut out the retail shop and go straight to the manufacturer.
Comments
comments
Chadwick Boseman Passes Away At 43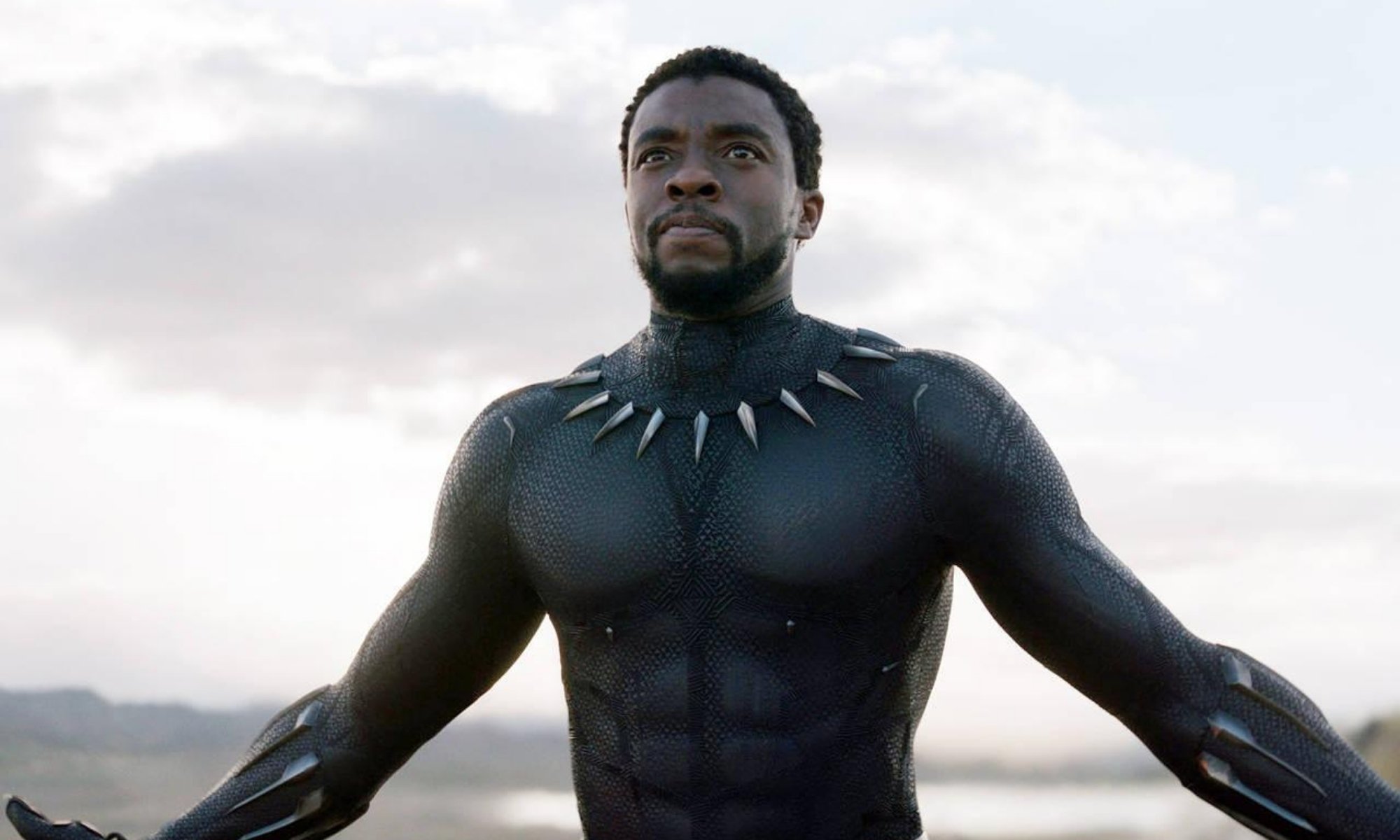 Actor Chadwick Boseman, best known for his role as King T'Challa in the box office smash "Black Panther" passed away from colon cancer Friday.
The actor was first diagnosed with stage 3 cancer in 2016, but remained active in his career with much of his work being released post-diagnosis. A statement from his family confirmed that he continued to work despite his cancer progressing, befitting a man who brought America's first Black superhero to the silver screen.
As the news of the actor's death spread, many took to social media to share their condolences.
The tributes continue to flood in as news of his passing continues to ripple through. Read the official statement from his family below.
"It is with immeasurable grief that we confirm the passing of Chadwick Boseman.
Chadwick was diagnosed with stage III colon cancer in 2016, and battled with it these last 4 years as it progressed to stage IV.
A true fighter, Chadwick persevered through it all, and brought you many of the films you have come to love so much. From Marshall to Da 5 Bloods, August Wilson's Ma Rainey's Black Bottom and several more, all were filmed during and between countless surgeries and chemotherapy.
It was the honor of his career to bring King T'Challa to life in Black Panther.
He died in his home, with his wife and family by his side.
The family thanks you for your love and prayers, and asks that you continue to respect their privacy during this difficult time."
Comments
comments
Jeffree Star's New "Boyfriend"