Whites Gon' White: Interloper Michael Rapaport Is Back to Telling Black People When and How to Resist
One of the many things I both love and abhor about Black people is our penchant for letting any and everybody into our culture. One feature on a rap song, a #BlackLivesMatter tweet, or a cute 90s-inspired bop are all it takes to receive the illustrious invite to the proverbial "cookout." And no matter how many times our alleged allies disappoint us (because they always do), we continue to keep the gate open.
One of the many things I both love and abhor about Black people is our penchant for letting any and everybody into our culture.
Click To Tweet
And when you leave the gate open, the trash will blow in – the trash in this instance being Michael Rapaport. 'Who dis white man,' you ask? If you dig deep, deep, DEEP into your memory bank, you may remember him making cameo appearances in some of your favorite Negrodian films. I specifically remember him as Remy, the racist-outcast-skinhead-murderer in Higher Learning. At some point, Black people adopted Rapaport, perhaps for his affinity for Hip-Hop culture and music? He did direct the critically acclaimed HBO-documentary about popular rap group, A Tribe Called Quest. That's my best guess because for the life of me, I have no earthly idea when or why he got tossed in the mix during the draft.
What I do remember, however, is Michael Rapaport's tweet directed at Black football players who decided to kneel in protest to bring attention to high instances of police brutality faced by marginalized communities.
So, in today's Whites Gon' White news, Michael Rapaport is trending for being all in the Kool-aid without knowing the flavor. This past Super Bowl Sunday when Black people (rightfully so) were minding their own damn business on Twitter and remembering all the great things Janet Damita Jo Jackson has done for the culture and entertainment using the hashtag #JanetJacksonAppreciationDay as a form of resistance against the halftime performance of newly White-ified Justin Timberlake, Rapaport hopped his ass on the hashtag to not only disparage Janet Jackson, but to insinuate that people (meaning Black people because we were the main ones frustrated) need to stop making everything an issue. As if everything ain't already an issue when it comes to Blackness.
And the MOST frustrating thing of all is that Rapaport could have said nothing. He could have muted the hashtag and kept right on tweeting about the game and his love for his White homeboy Justin. Shutting the fuck up is free, always has been, always will be. But oh no, that's too much like right. God forbid, a White man, walk by a moment where he and his whiteness are not centered. He saw that Black people, particularly Black women (catch) were having a good time on Twitter, and he felt obligated to come in like the White, wet blanket that he is.
God forbid, a White man, walk by a moment where he and his whiteness are not centered.
Click To Tweet
Fuck you, Michael Rapaport and your bad skin and your wide, crooked nose.
Comments
comments
Black Panther Does it For The Culture
Not only is Black Panther poised to have the highest opening weekend of all time for a Marvel movie, it's teaching as it entertains!
I love a movie with a message and Black Panther has plenty. This film does a wonderful job of discussing some complex political issues while being sensitive to how nuanced topics are. Womanism, the importance of youth in STEM, the relationship dynamics between Black men and women, transgenerational trauma from the carnage of the African diaspora, community accountability, and even a crash course on how to be a White ally permeated the film. Ryan Coogler and his production team did *that*! The importance of a film in an era like this is not just limited to the impact it has among adults.
Children, for the first time, have a mainstream movie where the main and ensemble cast are predominantly Black. The only White actors of the film serve as plot devices to further the complex emotional development of the main characters. Wakanda is a visual representation of the respectful amalgamation of African culture and the results were inspiring. Nakia, Shuri, Okoye, and the rest of the Dora Milaje are now idolized by a generation that is being raised to know their worth and walk in the pride of their heritage. Wakanda is a heartwarming view of Africa that could have been. Or is it? The dream of a prosperous homeland may be closer than you think.
Africa is home to three of the 5 fastest growing economies in the world — Ethiopia, Ghana, and Cote d'Ivoire (The Ivory Coast). The economies of Nigeria, Egypt, and South Africa are the top three in the continent. While each nation has their own issues, its important for us now more than ever to change the narrative that paints Africa as a struggling nation. Wakanda is beautiful because Africa is beautiful and we mustn't forget that.
Adults and children alike have a new sense of confidence after seeing such a long overdue of the celebration of our culture presented on the big screen. I hope it motivates us to invest in ourselves like never before, to encourage one another, and to be present emotionally for each other in the years to come.
Comments
comments
Wendy Williams Gives Health Update After Cancelling Shows for the Week
Wendy Williams is taking some time off and decided to cancel her shows for the week to rest up. She, of course, says it's nothing to worry about and that she feels "Flu-ish" or whatever that means.
"It's not the flu yet, but I feel flu-ish." as she swallows her spit. "It's not a five on a scale of one to five, it's not even a four."
Take off sick? What? No. Never," she said. Was it me or was her eyeball twitching in the video? I have so many questions. Is this the best footage the can provide? Did they purposely post unclear footage so we couldn't see what she truly looked like? Maybe I'm overthinking, but something isn't right and hasn't been right with Wendy for a minute.
As you can remember, during her Halloween special she allegedly overheated and fainted in her costume live on air. There have been other times when Wendy has forgotten what she was talking about and other things. Sources have said that the situation with her husband allegedly having a long time mistress has caused her a lot of stress.
We hope Wendy takes the time to take care of herself.
What do you think of Wendy taking the week off for the 'flu-ish'?
Comments
comments
Debate: Is Bruno Mars' Album for the Culture or Nah?
Although Bruno Mars' album, XXIV was released in late 2016, it is still very much a hot topic discussion. Especially since Bruno (whose government name is Peter Gene Hernandez) swept the Grammy Awards, beating out other record breakers such as Jay-Z and Kendrick Lamar. There is an ongoing debate about if it's for the culture or not. Was it appropriation, appreciation or was Bruno just being himself?
Over the past few weeks, I have spent my time listening to XXIV very slowly. I eased into it like a tub of hot water. I soaked in it, steeped myself into it just to immerse my brain and body into it fully. Yes, I'm a part-time poet, too.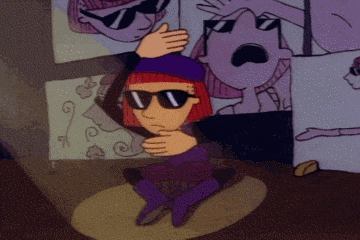 The album only has 9 tracks and is a little over 30 minutes long. So it doesn't take long to get through the entire album without skipping a song. I love the album! Every track is unique and the influences behind them are quite obvious. People argue that black male singers have been doing this for years and they have not been rewarded in the same way that Bruno has. I agree, but is that technically his fault?
Can you imagine Trey Songz, August Alsina, Tory Lanez, or Bryson Tiller doing a song like 24K Magic, Perm, Chunky, or Finesse?
Click To Tweet
Yes, Bruno does not look like the typical male R&B singer, so that does have a lot to do with his success. One could also argue that most mainstream R&B sounds like singing hip-hop. As Quincy Jones said, the artists of today don't study the past. In addition to this, I think the style of XXIV is something only Bruno could have pulled off successfully. Imagine Trey Songz, August Alsina, Tory Lanez, or Bryson Tiller doing a song like 24K Magic, Perm, Chunky, or Finesse. Their fanbase probably would have said that it was super corny and lame. I feel like there's a discussion about masculinity here, but that's definitely not my realm of expertise, so I'll be quiet. To be honest, when 24K Magic came out, I thought it was extremely lame/dated, but it grew on me.
For those of you who follow L&HH Miami, on the latest episode there was a situation in regards to colorism and appropriation. (Check out Justin's Review HERE.) Veronica Vega is a Latina who is rather fair skinned and believes that she has the right to use the "N" word. She grew up around a lot of blacks and latinxs, who have always said the word without a problem. She believes that when she is out and about in the world, people don't care that she has a light complexion. They will still look at her the same way they would look at a darker skinned person and judge/stereotype her accordingly. Bruno Mars isn't light skinned and physically he looks very much Hispanic/Filipino. Can he successfully benefit from privilege due to his appearance alone? I would argue no.
Lastly, but not least, over the past few years celebrities like Justin Timberlake, Justin Bieber and Miley Cyrus have co-opted black culture. Once they got tired of twerking and "having a thang for black women", they "cleaned up" their image and turned back into the innocent boy/girl next door. After the hype and success of this album dies down, can Bruno transform into the boy next door?
We all understand the fact of the matter that Bruno is not black and I don't think he identifies as black. He made a really good album and the target audience was black. The proof is in the pudding: In "Chunky", he says he's looking for the girls with the big ol' hoops. In "Perm" he says "Put some perm on your attitude, girl you gotta relax", "Finesse" was in the style of Teddy Riley/Babyface & New Jack Swing, and "Too Good to Say Goodbye" was obviously a nod to the Jackson 5. All of those are things mostly black people would understand and appreciate. In my opinion, I think it was an appreciation for the past. And to boot, every song on the album was written and produced by men of color. Mars also publicly thanked Babyface (who sings background vocals on the album) as well Jimmy Jam and Terry Lewis.
What are your thoughts? Was it appreciation or appropriation?
Comments
comments