Sit down and have a conversation with people who never had to think about how to pay the car note, lights, rent, gas, and try to have a dollar to buy a .99 cent ice cream for yourself.  Their perspective of life varies much from someone who needs to figure out what will and will not be paid this month but will have to wait until next month. 
Donald Trump, The Colonizer, has made the decision to swap out some of the given food stamps for a low-budget box of food that includes the following: canned meat, powdered milk, and canned fruit and vegetables.
At first, I didn't know where to go with this or to even respond, but then I thought, we are all so disconnected with reality.  In fact, this idea strengthens how the rich view the poor.
There is a perception that poor people do not work.  They are lazy.  Therefore, they deserve only the bare basic since why should they enjoy life or even a simple thing like selecting food.
How dare those who are receiving food stamps make the decision to have something as basic as the food they actually enjoy.
So, we are to collectively be okay with them receiving unhealthy food that has a shelf life of forever because we collectively think that they don't deserve the luxury of a real apple.
Whenever I think Trump has reached a new low, he comes along and reaches another low.  This is a low, as it is dehumanizing and humiliating to claim that they don't deserve the luxury of food that would nourish their bodies without the notion of high sugar or salt intake.
As people rationalized the idea and equating it with Blue Apron's services, I am even more offended, as these people think that I am dumb.  Let's Google Blue Apron for those who have not used their services. 
Blue Apron's headline says, "Fresh Ingredients, Original Recipes Delivered to You."  The menu and pictures don't have a canned item in them.  In fact, they have a box full of fresh fruit and vegetables.  In fact, for a family of just two.  This service will cost me $65.94.
Commentators, do not tell me that this will be a Blue Apron service, as Trump is handing out canned meat, pasta, canned fruits, and vegetables with powdered milk.  Nothing in that description is $65.94 per week nor is it gourmet. 
In the age of Trump, let's call a thing a thing.  This is a proposal for rations.  It is government rations that are ineffective and unhealthy.  We are a nation that should treat even the poorest among us with dignity and respect.  Serving them a box of crap and minimizing their choice with a basic necessity is just insensitive.
We are better than that.
Comments
comments
Is This Cultural Appropriation or Nah?
Recently, the Grapevine TV caused quite the sensation online for its content related to cultural appropriation and Bruno Mars. In my humble opinion, this has been the best discussion about appropriation/critique of Bruno Mars that I have seen across the internet. Whether you call it appropriation or not, I think we all can agree that at the very least, Bruno absolutely swagger-jacked the entire New Jack Swing sound prevalent in 1990s music. Teddy Riley, Jimmy Jam, and Terry Lewis should definitely be cashing in on Bruno's recent fame.
But I digress.
I will be honest, while I agree that cultural appropriation exists, I really don't understand why some people are appropriators and some aren't? It's like our faves are appreciating and our not-so-faves are appropriating. What are the rules and regulations?
Here is my question – what do we call it when a major media outlet (usually owned and operated by the racially dominant group) inserts themselves in some Black shit and tries to spin it? Is that appropriation?
Recently, The Washington Post published this article online – "How White Nationalists are Trying to Co-Opt Black Panther." Even though Black Panther is Blackity-Black, the Washington Post has managed to marginalize the beauty of that, while centering White Nationalists in a moment that distinctly ignores their existence. The fact that this is published in the Washington Post, which is still considered a "legitimate" news source, gives credibility to a 'thing' that I honestly don't think is a 'thing.' They reference some "research study" but there are no statistics, no methodology, and nothing that even remotely feels like a fact. But, it's on The Washington Post, so it must be real, right?
What do we call it when a major media outlet (usually owned and operated by the racially dominant group) inserts themselves in some Black shit and tries to spin it?
Click To Tweet
What is cultural appropriation? It is the representation of cultural practices or experiences by those considered cultural outsiders; this representation or cultural borrowing is usually performed by members of the dominant group. Appropriation usually comes in one of three forms:  the performance of culture by cultural outsiders, the cross-cultural borrowing of artistic styles (as in Bruno Mars doing the wop to his 1990s New Edition-esque song), and the possession of cultural objects by outsiders. Cultural appropriation strips away the cultural autonomy of marginalized groups. The morally objectionable quality of cultural appropriation lies within the disregard of the rights of the cultural group to share and shape the origin and history of their culture. Within this context, cultural appropriation is only morally objectionable when the dominant cultural group appropriates from oppressed groups because the very nature of the dominant group is to dictate and force its culture on others while oppressed groups are often required to assimilate for protection and acceptance.
So, the question is – Is this Washington Post article cultural appropriation?
Think of it in terms of Beyoncé. Remember when she broke the internet announcing her pregnancy and subsequently, several articles popped up all over the internet (written by White women) critiquing her pregnancy announcement – ManRepeller, NY Post, and Refinery 29? In this way, they leeched off of Beyoncé's media power, and profited it from it. Even though they don't belong to the culture and they clearly don't understand it, they all, in some way, inserted themselves and took ownership over the narrative. It's exploitative.
I feel like this Washington Post article did the same thing.  But again, I have to ask – is this cultural appropriation too?
Comments
comments
Get Your Hashtags Ready: Cathy Hughes Calls the Ambush of Danni Star A Prank Gone Wrong
On International's Women's Day, popular DMV morning show The Fam on WKYS 93.9, proved that once again, men are trash, and evidently, so is the woman who supports them. I don't know what it is about morning radio shows that breed toxic masculinity – The Breakfast Club, Steve Harvey Morning Show, Rickey Smiley in the Morning, and so on and so forth. Perhaps because radio is a dying platform? If that's the case, then let it rest in peace.
By now, everybody has already rehashed the epic battle between radio host Danni Starr and random Instagram model who 'pooched' down to the radio station to represent for all the pretty girls in the world who have been oppressed in the babysitting field. This young lady went full tragic mulatto on the radio, and frankly, I am still trying to figure out how to respond to that.  
After Danni Star stormed off the radio set and proceeded to finish her rant online, her male co-hosts DJ Quicksilva and…the other one, took to their respective social media platforms to first apologize and then to deny any culpability. What followed this event was an all-female morning show on the following day, a temporary suspension for the male co-hosts, and then finally, Cathy Hughes' statement.
(In case you aren't aware, Cathy Hughes, a Black woman, was the founder of media company – Radio One, now called Urban One. She pretty much owns Black radio.)
Cathy Hughes, in essence, used this statement to absolve the male co-hosts of any wrongdoing which puts Danni Starr in quite the pickle. If she decides not to come back, she can no longer be the 'fun girl' that these radio shows love to include in their all-male revue morning shows. If she decides to return, she is forced to forgive them, even though, they were absolutely wrong. Hughes focuses on the fact that the male hosts could not have ambushed Danni Star because they found out about the Insta-guest at the same time Danni found out she would be in the studio. Even if this is true, what about everything else they did wrong?
See, men do this thing where they gaslight you – they pick on you, using some ole' reverse psychology emotional bullshit, and they get you riled up, and then when you explode – tick, tick, boom – they step back in confusion as if they aren't aware of what they did, as if they won the battle because they made you emotional. Can you imagine what would have happened if Danni Star invited one of their side chicks to the show to confront them about how they've been lying to their wife? I feel like they would be 'big mad' too.
I don't know what it is about morning radio shows that breed toxic masculinity – The Breakfast Club, Steve Harvey Morning Show, Rickey Smiley in the Morning, and so on and so forth.
Click To Tweet
But, back to Cathy – if this was a prank gone wrong, which part was the prank because I can't tell? Were they pranking her when I could clearly hear them in the background taunting her, calling Danni insecure? Where they pranking her when they continued to talk to the girl in the radio station after Danni left the studio? Where they pranking her when one of them asked (in an annoyingly mocking tone) – Oh, you big mad? If this was a prank, why didn't anyone say 'sike?' Where I'm from, that's how we end a joke.
Comments
comments
Rejoice, It's BlackLove: Kofi Siriboe & Duckie Thot!
The BlackLove bells are tolling! After several months of speculation and whispers across the internet, Kofi Siriboe announced via Instagram that he and Duckie Thot are dating. Last year, Siriboe hinted towards the fact that he and Duckie were a couple:
when she wanna break up cause she know you crazy but accepts y'all stuck together forever. pic.twitter.com/huOBr3iv6B

— Mr. Siriboe (@kofisiriboe) October 29, 2017
In case you have been a hermit and living under a rock for the past few years, let me enlighten you a little bit about these two gorgeous people. The now 24 year old Kofi gained notoriety  for his role on Queen Sugar, the hit show on the OWN Network. Although he starred in movies and TV shows before that, Queen Sugar brought him a lot of fame. He also landed a role in Girls Trip as Jada Pinkett Smith's much younger love interest.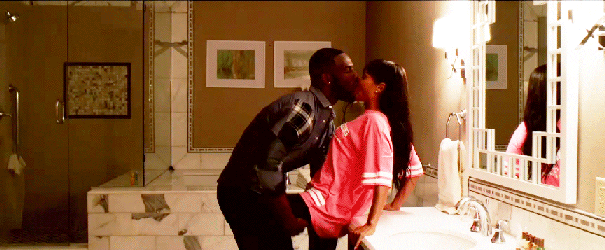 22 year old South Sudanese-Australian model Nyadak "Duckie" Thot was a contestant on Australia's Next Top Model (Cycle 8), where she competed to win the top title. Although she did not win, Duckie went on to land modeling contracts and endorsement deals with several major companies including Pirelli and Fenty Beauty. Did I mention that she is breathtakingly beautiful?!
On yesterday, Kofi posted this super sweet, poetic message dedicated to his love, Duckie:
Some people took to Twitter and Instagram distraught over the fact that Kofi is officially off the market. Does it hurt to know that you all no longer have a chance with one of the most eligible black bachelors in Hollywood?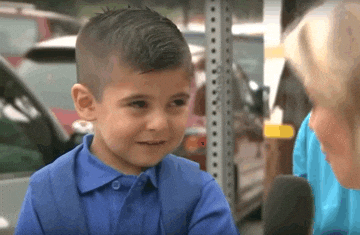 All in all, most people weren't haters were genuinely happy to see radiant BlackLove and sent their well wishes to the couple. I'm so happy to know that they are in fact a couple. I hope to see them work together on some kind of project!
Although we're not sure how long they've been keeping this under wraps, Congratulations to these two on finding love and light within each other.
Comments
comments