Donald Trump has been exposed for employing undocumented workers. In a story broken by the New York Times, Victorina Morales says she isn't the only one.
With more than five years of employment behind her, Ms. Morales has recently received a certificate from the White House Communications Agency. Inscribed with her name, the award commends her "outstanding" support. There's just one problem — Morales is an undocumented immigrant.
Victorina Morales came to the United States from Guatemala, crossing in 1999. Leaving her life as a corn farmer, Morales applied to and was hired at the Trump property in 2013 with phony documents. In her interview with The Times, Morales admits she knows she was not the only worker who was in the country illegally. But salacious comments have inspired her and others to reveal Trump's hypocrisy.
"We are tired of the abuse, the insults, the way he talks about us when he knows that we are here helping him make money. We sweat it out to attend to his every need and have to put up with his humiliation"
"There are many people without papers"
Throughout Donald Trump's campaign, the issue of border security and the fight to protect the American workforce has been a priority. However, Trump has a history of staffing his properties with migrant and undocumented workers. Despite signing a "Buy American, Hire American" executive order in 2017, Trump's companies have hired hundreds of foreigners.
Though Trump and his Organization allege there is no evidence executives knew of their immigration status, lower level management was aware. Staff at the Bedminster location claim supervisors went so far as to help workers evade detection. The Trump Organization, which owns the property, had this to say:
"We have tens of thousands of employees across our properties and have very strict hiring practices."
The White House has yet to release a statement.
Comments
comments
Please Be Critical Of Kamala Harris
Before you get excited that a Black female candidate is running for President of the United States in 2020, check her record. Kamala Harris has a very dark history when it comes to how she treats her own.
Californians can speak firsthand of the tyranny of Kamala Harris' policies. Having started a career in law enforcement, Kamala wanted a seat "at the table where decisions are made."Kamala established herself as a law-and-order candidate early in her career during a time when Hilary Clinton pitched her "super predator" spiel. She directly strengthened the prison industrial complex and opposed legislative prison reform. Through incessant terrorizing of Black communities, Kamala's way to the presidency is paved with Black destruction.
Prosecutor-in-Chief
In 2003, Kamala Harris was appointed District Attorney of the City and County of San Francisco. As D.A. the overall felony conviction rate rose from 52% to 67% within 3 years to become the highest in a decade. Convictions for drug dealers increased from 56% to 74% within that time. Kamala's success prompted her to write Smart on Crime: A Career Prosecutor's Plan to Make Us Safer. The book included her views on criminal justice from an economic perspective.
Aside from advocating for the use of a system in which success is contingent upon the oppression of the disenfranchised, Kamala went after sex workers. When BackPage was collapsing from legal issues, sex workers reached out to Kamala. Advocating for retaining the adult section of the site, sex workers said without the feature they would be forced to return to the unsafe streets. Kamala was responsible for the lawsuit against BackPage CEO Carl Ferrer, who pleaded guilty to facilitating prostitution and money laundering.
In 2003, Kamala Harris was appointed District Attorney of the City and County of San Francisco. As D.A. the overall felony conviction rate rose from 52% to 67% within 3 years to become the highest in a decade.
Click To Tweet
What Kamala Harris is doing, rather effectively might I add, is weaponizing her racial identity to appeal to moderates the same way Obama did. By referencing Shirley Chisholm's campaign in her announcement, Kamala is attempting to appeal to constituents.
Whatever the case, it is important to look at Kamala's track record before you endorse her. Kamala Harris' campaign announcement seems opportunist. To choose Martin Luther King Day after releasing a playlist of music we know she doesn't listen to for the sake of optics is just deceitful.
Comments
comments
Day 30: The Government Shutdown Continues
Having approached the one month mark, the government shutdown of 2019 is the longest in US history. With no resolution in sight, affected Americans are demanding action as they stand on the verge of losing their homes.
This weekend, Trump made a statement offering Democrats a proposal to end the government shutdown. Calling it a "common-sense compromise", Trump has offered the following:
Three years of legislative relief for 700,000 DACA recipients, giving them protection from deportation, access to work permits, and social security numbers
An extension of Temporary Protected Status for three years to immigrants whose protections are approaching expiration
$800 million in humanitarian assistance
$805 million for drug detection technology
2,750 border agents and law enforcement professionals
75 new immigration judge teams to reduce the backlog of court cases
Imploring both parties to embrace his plan, Trump says its an opportunity for "real bipartisan immigration reform." However, Democrats are unwilling to accept the deal which uses DACA as a bargaining chip. Speaking out against the proposal, House Speaker Nancy Pelosi called it "unacceptable." and stated negotiations would take place only when the government reopened.
People Aren't Bargaining Chips

In her statement, Speaker Pelosi said, "Democrats support smart, effective border security solutions" but, initial reports make it clear Trump's proposal is an amalgamation of several previously rejected initiatives. Responding further to the President's address, Pelosi remarked:
Unfortunately, initial reports make it clear that his proposal is a compilation of several previously rejected initiatives, each of which is unacceptable and in total, do not represent a good faith effort to restore certainty to people's lives. It is unlikely that any one of these provisions alone would pass the House, and taken together, they are a non-started. For one thing, this proposal does not include the permanent solution for the Dreamers and TPS recipients that our country needs and supports."
While Democrats are averse to negotiations that include DACA as a bargaining chip, in the past they offered a correction in return for border wall funding. Putting $25 billion on the table for border security, Democrats plan included a 10-14 year path to citizenship for the 1.8 million Dreamers. Their plan could have included a wall, as Senator Chuck Schumer privately promised up to $20 billion for a citizenship path for eligible immigrants. Still, both parties are pressured to resolve their differences and come to an agreement to reopen the government by Americans affected by the shutdown.
2500 Stores Unable to Accept EBT/SNAP
While the government is shut down, benefits for the 39 million recipients have been available without lapse. However, that could soon change. Roughly 2,500 retailers nationwide will be unable to accept any form of SNAP EBT benefits despite the funds early dispersion. Awarded through a debit-style card, stores will be unable to accept the payment method because they missed the deadline for license renewal before the shutdown. According to the U.S. Department of Agriculture, "Over 99 percent of SNAP retailers are able to accept benefits as usual. There is a small percentage of stores that failed to complete a required re-authorization process that was due on December 21."
In addition to concern surrounding food benefits, rental assistance programs are also at a standstill. HUD's official website states the agency is closed until further notice, leaving recipients to panic over whether they can pay their rent. Without HUD assistance, landlords have begun to send notice to tenants that they are responsible for the full financial burden of their housing costs.
Experts speculate the number of Americans impacted by the housing assistance lapse to be nearly 70,000 but that number increases every day. With landlords in a panic, organizations that administer HUD funding are attempting to calm them down so they don't escalate to eviction proceedings. If politicians cannot come to a resolution, potentially millions of low-income seniors, people with disabilities, and families with children face rent hikes, eviction, and homelessness.
Comments
comments
Trump told Michael Cohen to Lie About Moscow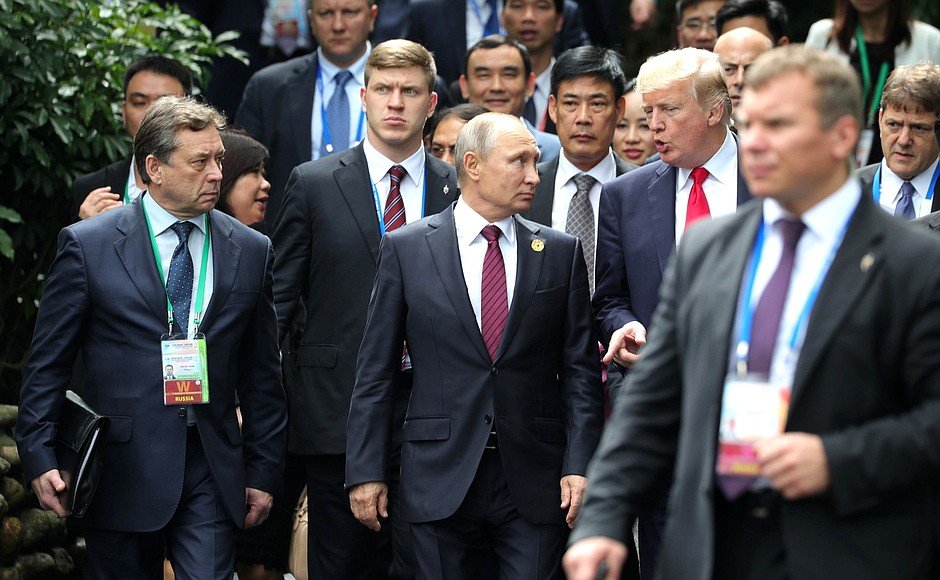 When it comes to Trump and Moscow, Special Counsel Robert Mueller has all the receipts. The counsel's office has learned Trump had directives instructing subordinates to lie, including Michael Cohen.
According to Buzzfeed News, President Trump instructed Michael Cohen to lie about The Moscow Tower project. While this is not the first evidence to implicate Trump's attempt to obstruct justice, it is the first known example of explicit direction telling a subordinate to lie. Special Counsel Robert Mueller's office first learned about this directive through multiple interviews with witnesses affiliated directly with the Trump Organization. Along with texts, emails, and internal communications, Mueller has Cohen's acknowledgement of those instructions.
"Make it happen"
Two months ago, we reported about Michael Cohen admitting to congress that he lied about the Moscow-Trump deal. "To be consistent with the President's political messaging", Cohen lied about Trump's involvement. Not only did Trump receive information about the deal, he supported a plan to visit Moscow. During the presidential campaign Trump had Cohen arrange the visit where Trump would be face-to-face with Vladimir Putin.
In a two-page statement to the Senate and House Intelligence committees, Cohen pleaded guilty. Recanting his attempt to minimize the links between "the Moscow Project and Individual 1", Mueller said Cohen complied "in hopes of limiting the ongoing Russia investigations." Along with Cohen's testimony, keep in mind Trump's right-hand man at the Trump Organization, Allen Weisselberg, was granted immunity last summer.
So what does this mean? It means the President stands accused of suborning perjury to derail the investigation. Trump told everyone Russia was innocent during this time, a time where he was attempting to benefit financially in Moscow and actively attacking the opposition party. If this is a part of the information Mueller has, the Trump Administration will fall like dominoes. Trump, Trump Jr., Ivanka, Jared Kushner could all be implicated for their parts in the deal.
Comments
comments