TIDAL and Dolby celebrated Meek Mill's GRAMMY nominated Championships album. Championships is now available to stream in Dolby Atmos exclusively on TIDAL.
Dolby, a leader in immersive entertainment experiences, and TIDAL, a global music and entertainment streaming platform, hosted a listening event that featured a live performance in Dolby Atmos by the chart-topping artist Meek Mill. The event celebrated Meek Mill's latest album Championships, nominated for Best Rap Album of the year, which is available to stream in Dolby Atmos on TIDAL starting today. Songs performed included his hits 24/7, All Eyes on You and Going Bad
TIDAL will also release the exclusive performance on its service for fans to enjoy in Dolby Atmos in a few weeks.
Fans can now listen to Championships in Dolby Atmos sound quality here:  https://tidal.com/browse/album/128953992
(Note: Dolby Atmos is only available via select Android devices]
What is Dolby Atmos Music
Dolby Atmos lets listeners connect with music at its fullest capacity and creative potential – not the way most people hear music today, but a version that pulls you into a song to reveal what was lost with traditional recordings. Listeners can discover hidden details and subtleties with unparalleled clarity. Whether it's a complex harmony of instruments placed around a listener, the unleashing of a legendary guitar solo, a massive bass drop that washes over you, or the subtle breath a singer takes, Dolby Atmos gives music more space and the freedom to unleash every detail and emotion as the artist intended.
How to experience Dolby Atmos Music on TIDAL
To enjoy Dolby Atmos Music, TIDAL will automatically default to this experience if a Dolby Atmos mix is available. Tracks will be identified by a "Dolby logo" visual badge as well as through a "Dolby Atmos" identifier that will display once a song is selected. Users can also click on the "Dolby Atmos" menu option under the "Explore" tab on the TIDAL app to explore the library of tracks available in Dolby Atmos. Dolby Atmos is now available to TIDAL members subscribing to the HiFi tier, which already features HiFi and Master quality audio. To learn more about Dolby Atmos Music or TIDAL HiFi, visit Music.Dolby.com and TIDAL.com/DolbyAtmos.
TIDAL members with compatible Android smartphones and tablets subscribing to TIDAL HiFi can enjoy Championships along with a growing library of music available in Dolby Atmos from Universal Music Group and Warner Music Group. The includes songs from some of the world's biggest artists such as The Weeknd, Blondie, Ariana Grande and more. TIDAL is also working closely with its artist-owners, including JAY-Z, to mix their catalogs in Dolby Atmos – which are expected to become available in 2020.
Comments
comments
Chadwick Boseman Passes Away At 43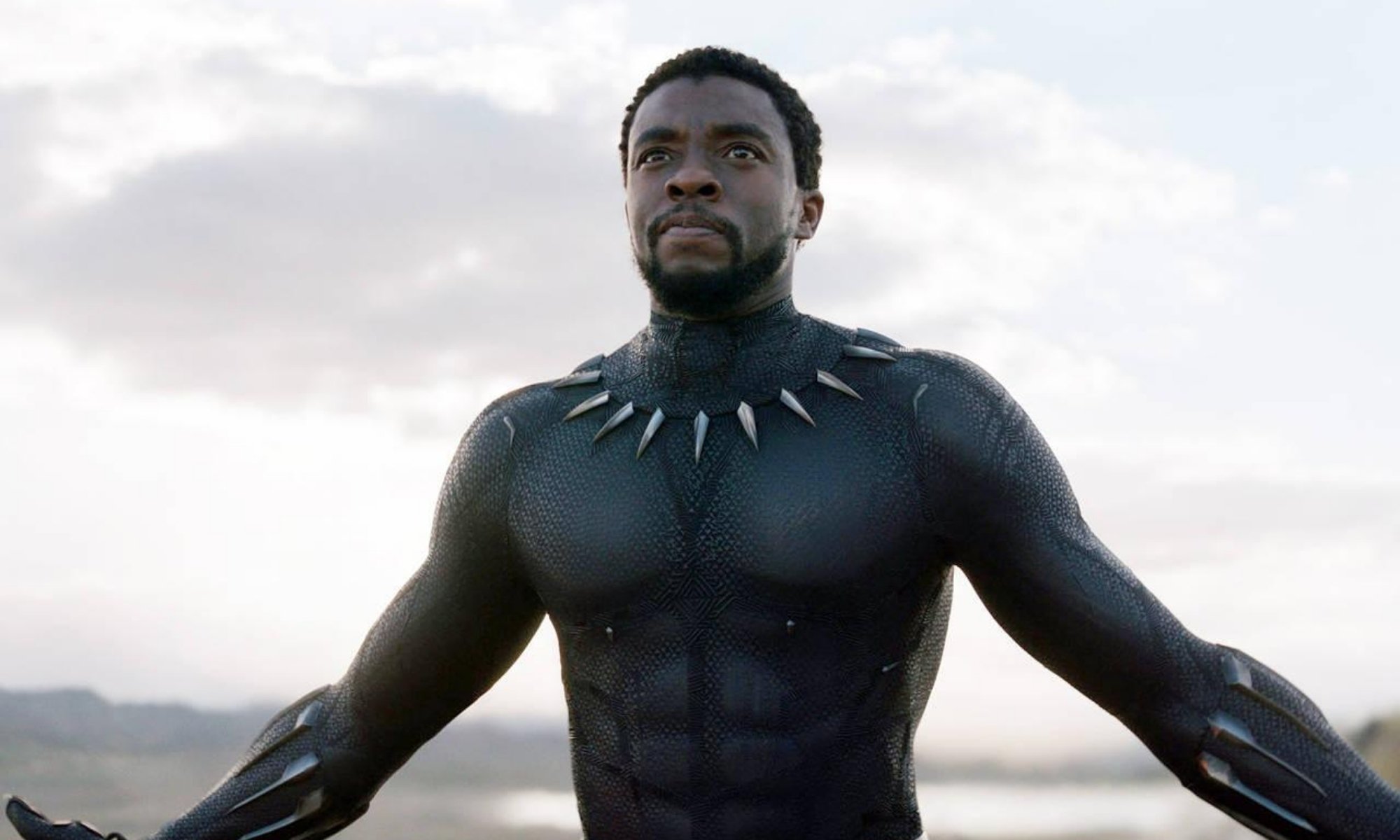 Actor Chadwick Boseman, best known for his role as King T'Challa in the box office smash "Black Panther" passed away from colon cancer Friday.
The actor was first diagnosed with stage 3 cancer in 2016, but remained active in his career with much of his work being released post-diagnosis. A statement from his family confirmed that he continued to work despite his cancer progressing, befitting a man who brought America's first Black superhero to the silver screen.
As the news of the actor's death spread, many took to social media to share their condolences.
The tributes continue to flood in as news of his passing continues to ripple through. Read the official statement from his family below.
"It is with immeasurable grief that we confirm the passing of Chadwick Boseman.
Chadwick was diagnosed with stage III colon cancer in 2016, and battled with it these last 4 years as it progressed to stage IV.
A true fighter, Chadwick persevered through it all, and brought you many of the films you have come to love so much. From Marshall to Da 5 Bloods, August Wilson's Ma Rainey's Black Bottom and several more, all were filmed during and between countless surgeries and chemotherapy.
It was the honor of his career to bring King T'Challa to life in Black Panther.
He died in his home, with his wife and family by his side.
The family thanks you for your love and prayers, and asks that you continue to respect their privacy during this difficult time."
Comments
comments
When White Privilege Isn't Enough to Get Into USC: Lori Loughlin Sentenced to 2 Months in Prison
Actress Lori Loughlin was sentenced to two months in prison today for her role in the college admissions scandal. If you haven't followed the 10-month-long saga, Loughlin and her husband Mossimo Giannulli, a fashion designer, plead not guilty to a bribery charge in a college admission scam back in 2019… Because white privilege just isn't what it used to be.

The two later plead guilty to paying William Rick Singer, the mastermind, $500,000 to guarantee their two daughters a spot at the University of South Carolina.
Loughlin's sentence came several hours after her husband's five-month sentence. According to the US Attorney for the District of Massachusetts, Giannulli's five-month sentence also came with a whopping fine of $250,000 and 250 hours of community service.
"[Giannulli] engaged more frequently with Singer, directed the bribe payments to USC and Singer, and personally confronted his daughter's high school counselor to prevent the scheme from being discovered, brazenly lying about his daughter's athletic abilities," US Attorney Andrew Lelling of Massachusetts said in the memo released on Tuesday. "Loughlin took a less active role, but was nonetheless fully complicit, eagerly enlisting Singer for a second time for her younger daughter, and coaching her daughter not to 'say too much' to her high school's legitimate college counselor, lest he caught on to their [fradulent activity].
Comments
comments
Megan Thee Stallion Confirms Tory Lanez is the Assailant, in Shooting Incident, "Yes, you shot me." [VIDEO]
Tonight, the Texas hot girl, Megan thee Stallion, dropped the bomb, naming Tory Lanez as the assailant in the alleged shooting.
"Yes, you shot me" the "Savage" rapper said on Instagram live. "And you got your publicist going to the blogs lying and shit."
"I tried to keep this off this internet, but you tried it" she said before recounting the moment that he shot her. "I was walking away."
Earlier TMZ reported that The L.A County D.A's Office is considering filing assault charges against Tory Lanez for the alleged shooting.
With Megan's broken silence and the incident being investigated, Tory may face jail time.
Comments
comments