Many Presidential candidates are selling their plans to lift the burden of student loan debt to potential voters. But for millions of the Americans affected by the multigenerational crisis, the only resolution is complete financial absolution.
The threat of another recession is constantly looming above the dreams of a generation that has been robbed of the bare minimum. When matched with employment in a "grind 'til you die" society, millennials face the terror of less than mediocre wages. And when the time comes, their eyes will find a Grim Reaper wielding a scythe of six-figure debts with insurmountable interest rates and steep penalties. For marginalized students, their collegiate aspirations and academic achievements come with the harsh reality that their debt will never stop following them. And that bitter pill is chased by another when you're female, another if you're disabled, another if you're queer, and another when you're Black.
If you don't know better, you can't do better
Financial literacy is not something that the average student leaves high school with. Yet we are all met with the expectation to attend and obtain a costly postsecondary education. Even before that exhilarating march across the stage comes to an end, diploma in hand, a hefty loan for the future has been secured. For first generation attendees, the high stress of non-negotiable success rests on their shoulders. The same can be said for those from any environment where failure is not an option. In that moment, what was once perceived to be just a contract with numbers and percentages, quickly finds life as an expensive burden carrying the weight of the sacrifices and aspirations of not just individuals, but families.
For those who finish the race of academia, they gain the potential advantage of additional resources to help them conquer their debt. But those who succumb to their circumstances toil like Sisyphus, pushing the boulders of their debt up mountains named Navient and Sallie Mae. As they inch ever closer to the summit of repayment, the unpredictable nuisance of a costly emergency rears its ugly head, forcing the boulder back down the mountain with accumulated interest. And thus, the struggle continues.
Stats Paint A Horrific Picture
When examining the statistics of student loan borrowers, balances span every demographic. By race, gender, and even political views, we are united yet divided by our attachment to a $1.56 trillion debt. But the way in which that debt has been accrued by nearly 45 million Americans in a wavering economy where employment and fair wages are not promised is startling. By examining the rates of student loans and tuition hikes over several decades and reviewing how debt was accrued by race and gender, you learn the true cost of a college education. Those hoping to achieve the unattainable American dream will find that citizens in the margins pay the highest price.
In 2004, the student loan crisis was still an issue. Coming in at $345 billion, the balance almost seems manageable compared to what Americans are facing today. But then and now, the borrowers were majorly comprised of those under the age of 30. Making the decision to collectively borrow billions to finance educations and build their futures, millennials hold almost 65% of all student loan debt. While they do not carry the burden alone, as citizens well into their 60s still hold loans, the compounded stress of facing financial, social, and environmental issues has left a generation in distress.
Black People Impacted Most
Over just 15 years, the burden of student loan debt grew 302%, setting an average debt of $32,731 for each borrower. But just looking at the average does not give one a picture of how skewed the track is for those in the race. The factors of race, sexual orientation, economic status, disability, and gender can all prove to be advantages or setbacks. For instance, Black female borrowers face the hardest truth when it comes to how much of their earnings student loan repayment will consume.
Within the first year of post-graduation income, Black women graduates lose 111% of their paycheck to student loan repayment. For Black men, 89% of their initial earnings are absorbed for student loan debt. These statistics are what made Robert F. Smith's contribution to the class of 2019 Morehouse graduates so grand. The prospect of stepping into the world of the working professional with financial absolution is not afforded to many in this life. During a time when Black and Brown people are hit the hardest with financial setbacks, such a gesture speaks volumes.

Degreed LGBTQ+ People Struggle For Proper Pay
In addition to the racial barriers that borrowing and repayment can raise, those within the queer community find hurdles of their own to jump. According to a study conducted by Student Loan Hero, the majority of LGBTQ+ student loan borrowers regret taking on debt. Queer borrowers are less likely to be paid appropriately for their work, are frequently denied financial help, and don't find their student loan debt manageable. When the added costs of being ostracized by one's family are considered along with the other forms of discrimination queer persons face, the deck is further stacked against them. For many people, this can create a disappointing ultimatum – finishing school and accruing more debt to do so or dropping out to avoid costs becoming too great.

The socioeconomic barriers that prohibit marginalized people from advancing in life are inherently built on White supremacy. The system of student loans and private lending for education are no different in that regard.

This is part one of a two part discussion on the cost of higher education for marginalized groups in America.
Comments
comments
"I Still Know What You Did Last Summer: Pandemic, Pride, and HIV Afterlives"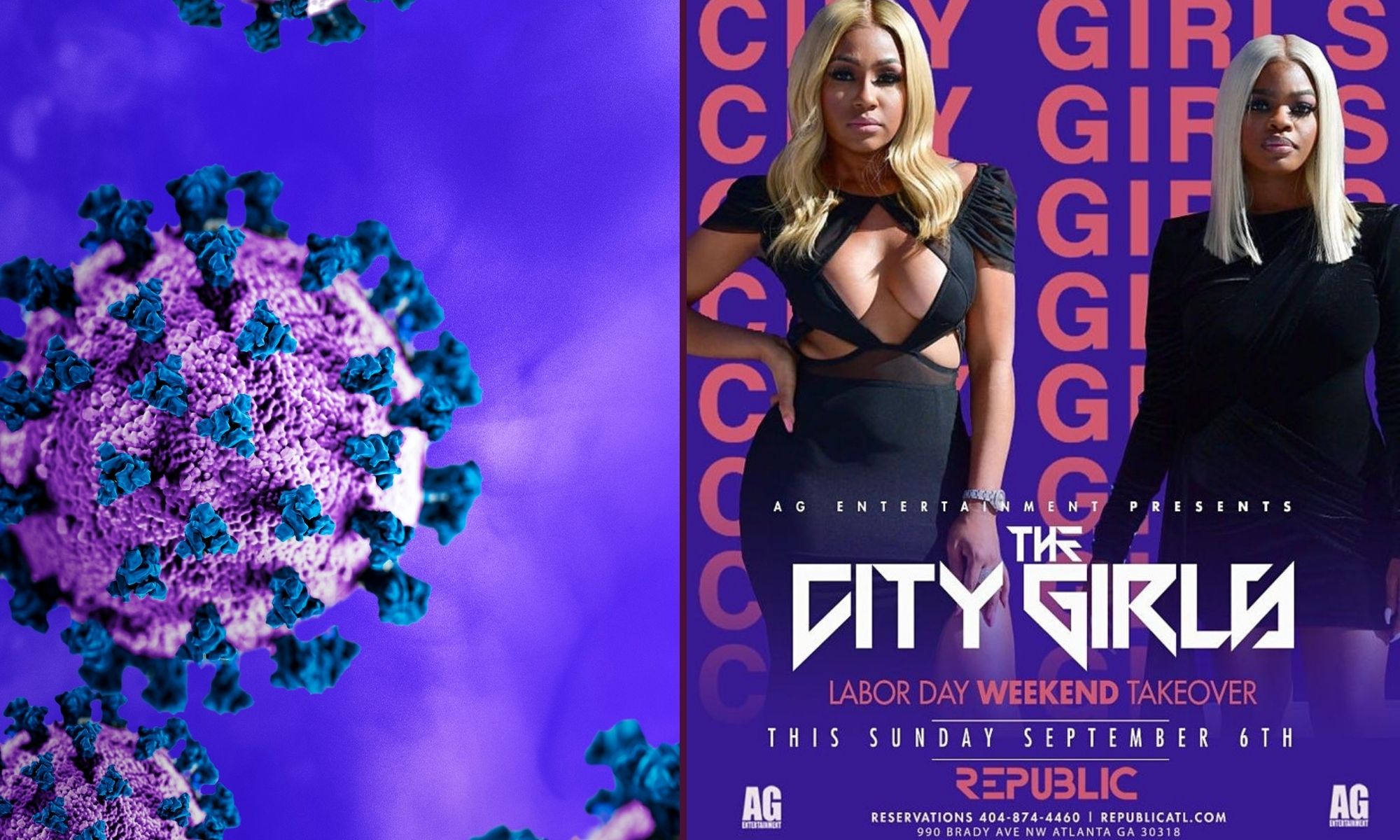 Atlanta Black Pride began as a picnic.
Once upon a time in 1996, "a small group of African American lesbian and gay friends held a picnic over Labor Day weekend to celebrate their unique experience in Atlanta's LGBT community. Each year, the group grew with others from the community and neighboring cities." This swelling group would become the non-profit, volunteer-led 501(c)3 organization, In The Life Atlanta (ITLA). As a founding party to the International Federation of Black Prides, ITLA annually hosts upwards of 100,000 Black queer people in Atlanta, Georgia–comandeering almost every major club, the entire metro area, and, the city's heartbeat, Piedmont park.
Atlanta Black Pride is the largest pride event dedicated to Blackqueer people in the World.
Of course, everyone who attends is not affiliated with ITLA, nor is every event held in the name of Atlanta Black Pride on Labor Day weekend engineered with the consultation or even knowledge of ITLA. However, I find it imperative to properly situate what can be considered a kind of Blackqueer Hajj into the larger, historical context of the "Black (gay) Mecca".
As I write this, cases of COVID-19 and resultant deaths are on a relative decline in Georgia. Yesterday, September 4, 63 people died; ten less than the number who died the day before on September 3. There were 2,066 cases discovered yesterday as well, which in comparison to the 2,675 found the day before seems like progress–seems.
Either unwittingly or out of sheer moral dereliction, Blackqueer people have, nonetheless, crowded the concrete corridors of downtown Atlanta in the name of "Pride". Fulton County, in which Atlanta resides, has the most cases of any county in Georgia with 25,540 confirmed cases to date. Footage from inside clubs packed passed capacity proliferated Black twitter. Bodies move as if welded together; the building heaves as it holds them–constricted and ecstatic. Sweat and swisher-soaked shirts find their way up over heads, tucked into jeans or draped across clavicles, couches. Tongues untied touch, mouths unmasked meet. Exhales no longer waited; they breathe each other in, eliding every edict to distance. Under these conditions, death is imminent, intimate.
In 2018, WSB-TV reported that, according to Emory University's Center of AIDS research, HIV infections had reached "epidemic" proportions for Blacks in Atlanta, with every 1 in 51 Black people at risk of diagnosis. 42% of new HIV diagnoses in the country in the same year were among adult and adolescent Black people. Black queer men–the demographic majority of Atlanta Black Pride, I must add–make up for 37% of new diagnoses among all queer men in the United States.
One of the very few things known about COVID-19 is that it disproportionately impacts the already immunocompromised–the Elderly, the infantile, the asthmatic, the seropositive. Hence, it would seem to behoove the Blackqueer attendants of Atlanta Black Pride–who by no means nor stretch of the imagination are solely responsible for the intracommunal increase of HIV diagnoses nor by majority, themselves, seropositive–to be vigilant, not simply about their own health but about the health of their larger community. Put differently, Atlanta Black Pride 2020 seems blissfully ignorant of, not merely this current historical moment but, moreso, itself; its attendees–against the backdrop of 5,000+ deaths, 263,000 cases and counting, impending eviction crises, mass unemployment, abolitionist unrest–begin to appear almost morally bereft.
I'd be remiss if I did not mention that most of the event fliers appeal to cisheteronormative cultural appetites with well-oiled and scantily clad, light skin men/mascs who titillate the impoverished desirability politics of its viewers. Consequently, thin, conventionally desirable, cisgendered, homonormative Black men get to feel most hailed and at home. This may possibly clarify why it looks to be the case that, for Atlanta Black Pride and her benefactors, the pandemic is not to be taken seriously; to whom/what do cisgay men ever feel accountable?
On the other hand: it is, however, simply empirically untenable, outright false to assert or even suggest that Black cisgay men are the only Blackqueer folks present for Pride. Anything else would be or border erasure. This, then, raises an even more harrowing question: for whom/what is the Blackqueer responsible? If cases rise in Atlanta post-Pride, even if only within Blackqueer commons, are Blackqueer people, even partially, responsible? Who is the onus on to defend Blackqueer life or stave off Blackqueer death and dying?
Cultural historian Saidiya Hartman, in her trailblazing monograph Scenes of Subjection: Terror, Slavery, and Self-making in Nineteenth Century America, looks at the Black codes and Freedmans' Bureau handbooks to illuminate how postbellum America incorporated recently emancipated slaves through liberal ideologies of consent, responsibility, and culpability. The "ex-"Slave demonstrated their appreciation for emancipation through self-mastery, discipline, and hard work. After 400+ years of free labor, idleness and lethargy in the Black was shamed and eschewed as "the body no longer harnessed by chains or governed by the whip was instead tethered by the weight of conscience, duty, and obligation," writes Hartman. In a constant performance of ethical sophistication and proper conduct, Black bodies were ushered into a more modern regime of servitude in which they would perpetually genuflect to the behavioral dictates of the State and its White majority in always already foreclosed attempts at making good on the promises of manumission: national incorporation, sociopsychic recognition, juridical protection, and legal equality. To be irresponsible–meaning both without anything to be responsible for (property for instance) or to be accessed as negligent vis-a-vis what one is supposed to be responsible with (personhood and other persons)–was to be unfit for freedom.
Under these on-going conditions, the Blackqueer remains precluded from recognizably responsible behavior at least insofar as Blackqueerness yet marks the racially abject and sexually deviant imposition on and threat to the very notion of the public and every concept of the proper, good, and socially acceptable on which it relies. Stuart Hall's Policing the Crisis, Michael Warner's Publics and Counterpublics, and Saidiya Hartman's Wayward Lives, Beautiful Experiments come into chorus beautifully on this point. Blackqueer responsibility is a misnomer because Blackqueer propriety is impossible. As Hartman further advised in 1997, the Blackqueer is the constitutive outside of citizen-subjectivity, or the Blackqueer is only a political subject to the extent to which it is criminally culpable. The Blackqueer capacity for responsibility, within a legico-juridical order to which it has no place or legitimate claim, is always a precondition for Blackqueer criminality.
The Blackqueer is ontologically ir/responsible: at once, made to be responsible for their own bio-political damnation and irresponsible with their ever-pending redemption. "Sin is Negro as virtue is white," writes Frantz Fanon in Black Skin, White Masks. "All those white men in a group, guns in their hands, cannot be wrong. I am guilty. I do not know of what, but I know that I am no good."
What might it mean to understand Blackqueerness as the refusal of the politics of the proper? What if the politic of Blackqueerness is to dispossess itself of the proper, which is to say the appropriate and the "responsible", which is to say place and/in state? Can we look at the refusal to be withheld from each other as that dispossessory politic? Maybe getting together is the only or originary politic of the dispossessed; those dispossessed, first, of the very possibility to get together. If what poet-philosopher Fred Moten reminds us is true, if "we get together to fight," can we see within all the fighting, the "fighting to maintain our capacity to get together"? Must we be responsible for the conditions that coproduce our constriction and our ecstasy? Whither might Blackqueer rage and release be permitted? What would it look like to shift the penologic of responsibility back on the "authors of devastation," whose "innocence," Baldwin tells us "constitutes the crime."
Before the U.S. government decided to rescue Wall Street from COVID-induced collapse, it refused to democratize access to Pre-Exposure Prophylaxis while defunding the Global Fund to Fight AIDS. Blackqueer people, particularly in Atlanta, have long occupied a state of [non-]emergency, with nothing to show for it besides a well-lit stadium and a Mayor with Bottoms for a last name. Therefore, when we ask Blackqueer people to be "responsible" for their contribution to the pandemic, be held accountable for COVID's role in community, we must first ask how "responsibility" itself is a request for a comportment that consents to the current medico-juridical paradigm that engineers Blackqueer death–both, premature and belated. Blackqueer riskiness, ethical irresponsibility, was not why HIV/AIDS became an epidemic and, in the same way, it will not be why COVID-19 never loosens its grip. A government that capitalizes off of catastrophe; that chooses profits over people; who–right before entering a $1.95 Billion deal with Pharmaceutical company Pfizer and biotechnology company BioNTech, a $2.1 billion deal with French pharmaceutical company Sanofi and British pharmaceutical company GlaxoSmithKline–allowed the ban on evictions to expire, permitted schools to reopen, began disseminating "back to work" plans, and "phasing-out" travel restrictions: the U.S. government will always, in every instance, be responsible for the rise of coronavirus and its asymmetrical presence in Blackqueer and poor communities.
Furthermore, if to be Blackqueer is to lose the right to one's own body or the right to own one's body; if Blackqueer bodies are always "public texts", as Karla Holloway might suggest, then we must take into our analysis how Blackqueerness has been written into the general political body, the hegemonic commonsense, the collective unconscious as, in itself, a biological threat, as negrophobogenic as Fanon later puts it, as sheer pathogen. This discursive-material conceptualization–Blackqueer systematic vulnerability to disease/death conterminous with disease/death as the universal sign of Blackqueerness—rebuffs performative concealment or "proper posture". There is nothing the Blackqueer person can do to not be a figure of epidemiological scandal. The Blackqueer is the ghost of every pandemic. The Blackqueer occupies the political role of bioterrorist, in advance. Borrowing a Hartmanian locution: this is what it means to live as the afterlife of HIV.
Still there is the very real risk of acquiring (and dying by) COVID. The lives of Blackqueer folks, disproportionately immunocompromised and/as disabled, hang in the balance. Their vulnerability to death seems eclipsed–as it is already more generally–by an intracommunal propensity to play with precarity. There is no question that a dearth in political attention to the Blackqueer disabled structures Blackqueer responses (or lack thereof) to the pandemic. Yet, I want to suggest that play can also be a Blackqueer disabled response. I want to suggest that Blackqueer disabled folks attended Atlanta Black Pride, against their best self-interest and though it might not be an ethics to universalize, it is not a politic to minimize. Amidst the ongoing War on AIDS, Blackqueer lifeworlds–crowded nightclubs, dilapidated bathhouses, un/protected penetrations—become articulations of summers refusing to be stolen, bodies refusing to behave, backs going unbent. Blackqueer folks–disabled and otherwise–engage in risk irreducible to the apolitical or asinine. There is a politics present in Blackqueer folks' refusal of the ways precarity precludes play. If we think about the war on AIDS as war on the Blackqueer disabled/immunocompromised, how might Blackqueer disability always entail the negotiations of play and precarity; how might those negotiations proliferate to unforeseen, counterintuitive and counterproductive ends? A politics of Blackqueer commons might also look like where touch persisted, when pleasure insisted under the pressure of pandemic and antiBlack public, especially as the difference loses all distinction, especially since "we have nothing to lose but our chains."
Comments
comments
Twitter Reacts to BlackLoveDoc's Shortage of Dark Skinned Women in Promotional Video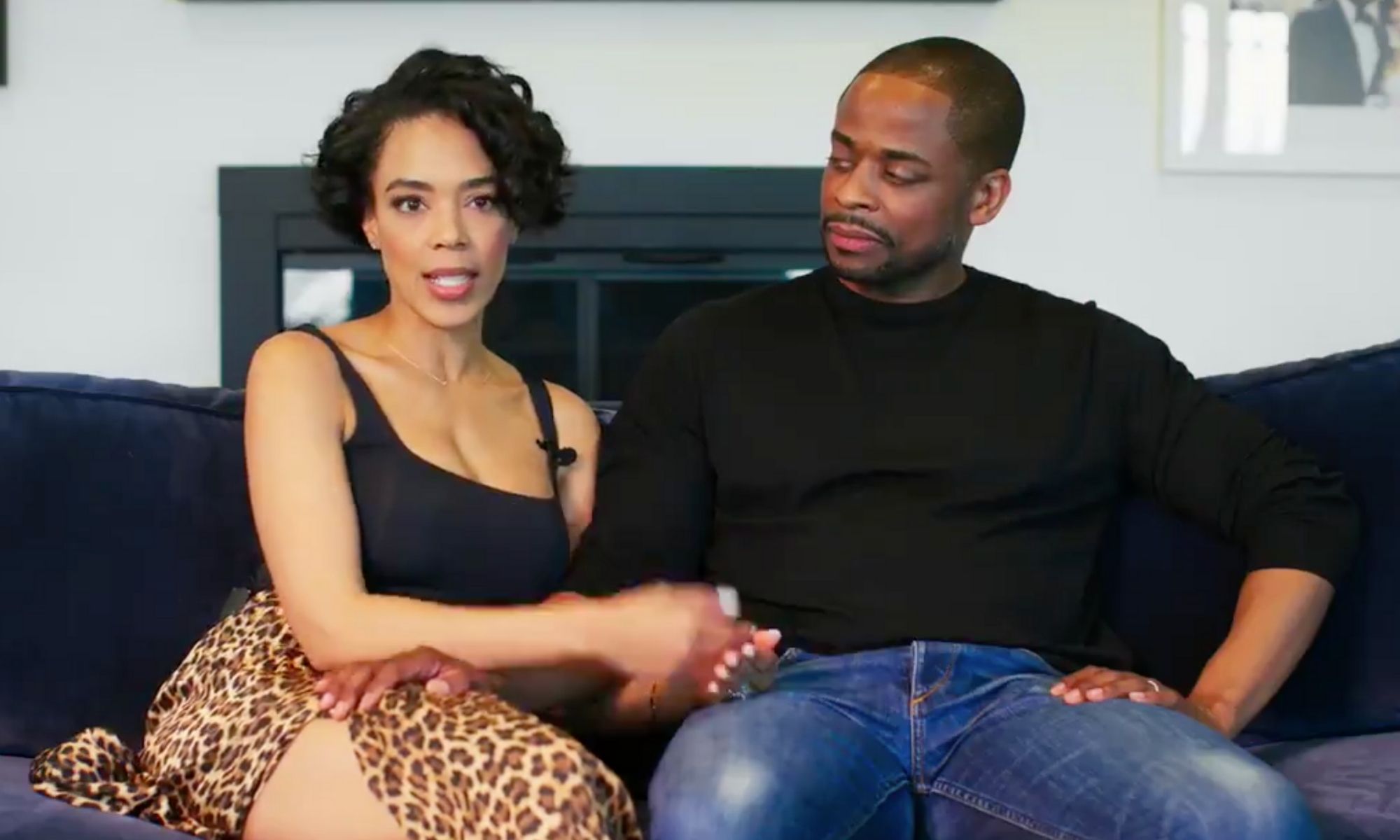 #BlackLoveDoc returns to OWN on September 5th, and they're being dragged through the Twitterverse because of their promotional video, which dark-skinned women are largely unaccounted for. 
If you're unfamiliar with what #BlackLoveDoc is, it's a docuseries where a collection of black couples—queer and hetero—have discussions about love on camera.
The promotional video sparked a debate about colorism. One Twitter user replied, "When I say that 'Black love' is nothing more than a lie this is what I mean. The women had to pass a paper bag test to even get the so-called 'Black love.' This is why I'm [a] firm believer in Black women opening their options and dating the right person for them regardless of race."
Whoever runs #BlackLoveDoc's Twitter account, probably Gayle King, replied: "Hey Ella! We agree. This is why we show Black men and women of all shades in loving relationships – we even show them in relationships with someone who isn't Black Flushed face And some folks are mad. It sucks. But we [still] show US being loved. Because that's what matters."
Bad response to being called out for colorism. Surely a billionaire like Oprah can afford better social media editors and public relations training for her staff.
Enjoy these tweets of #BlackLoveDoc's promo getting dragged:
Comments
comments
Cori Bush Snatches The Missouri Primary From 19-year Incumbent William Lacy Clay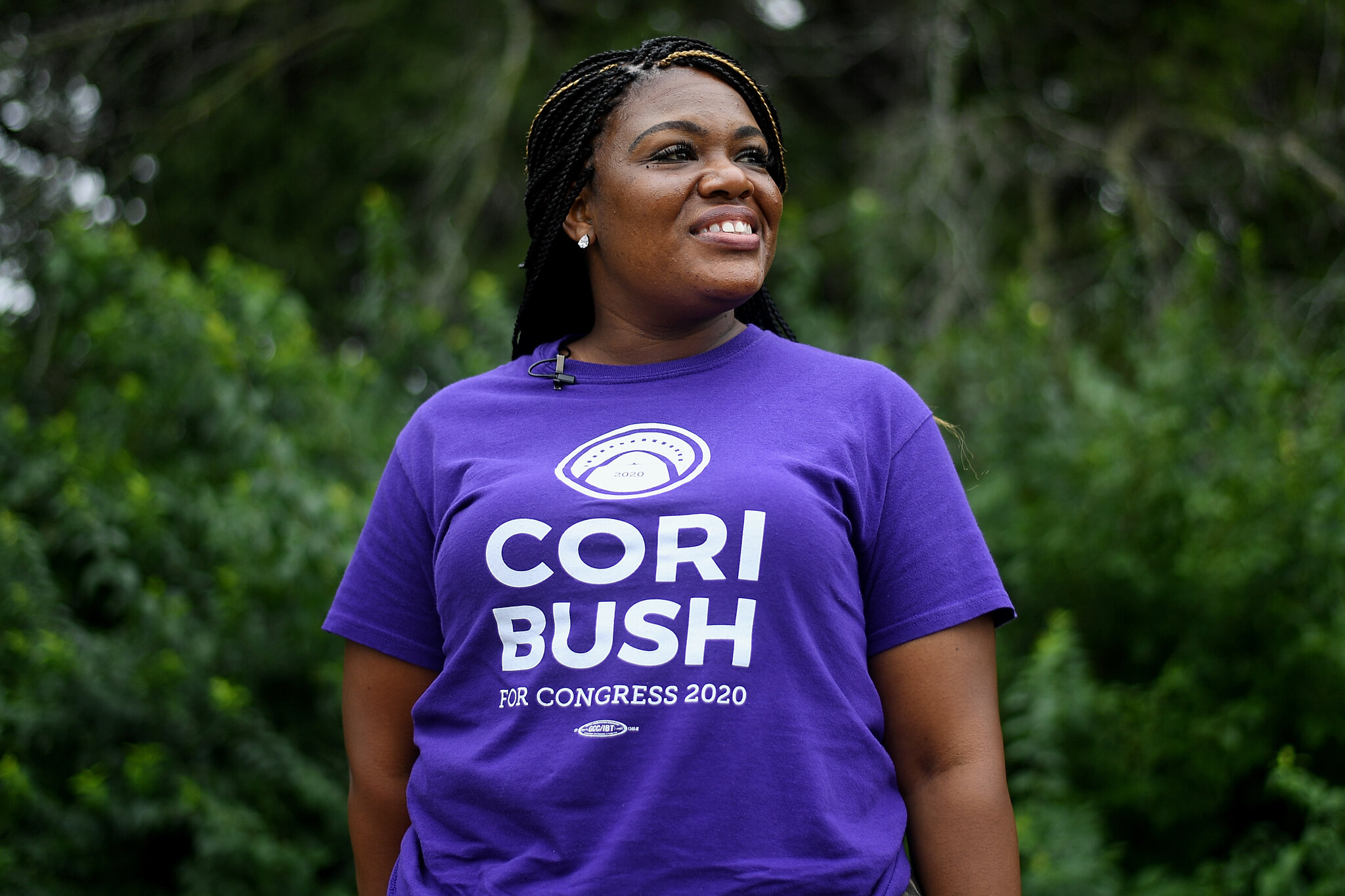 A little positive political news is coming our way. Cori Bush, who's running for Congress in Missouri has snatched the primary vote from Lacy Clay, who has held the seat for 19 years. For the past 50 years, the Clay family has held the seat. Today, Cori ends that streak.
Of importance is that Cori is not only a Black woman, but one of the better-known organizers for Black Lives Matter. The Congressional Black Caucus was very vocal about their disapproval of her "radical" stances, but it seems their clucking has meant absolutely nothing to the final result. She punctuated her victory with a simple tweet:
Boom! Haha. Ya girl has sass. I'll remind you all that she was one of those protesting for our lives at Ferguson and has lead her public life with a raised fist ever since.
Comments
comments