After hearing Hazel E's diss titled "Add it up", Yung Miami is ready to pull up on Hazel E and Joseline. The two struggling rappers have banded together to take on the City Girls. While JT is still incarcerated, you'd think Yung Miami was fighting alone, but fans are ready to scrap on her behalf!
It's On Sight!
Chile, these Instagram streets are full of drama! 39 year-old Hazel E seems to have taken offense to the City Girls success with "Act Up". Attempting to claim she laid the blueprint for the track, Hazel E released a diss called "Add It Up". Expecting a response in 48 or 72 hours, Hazel wants to go a couple rounds in the booth but she doesn't think Yung Miami has the bars to keep up.
Calling out Quality Control Music, Lil Yachty, Yung Miami, and The City Girls, Hazel's attempting a power play while hiding in Houston, Texas. But she better be ready for the smoke as fans of the City Girls say the best fighters they can find are about to be "flewed out" to deliver some hands to Miss Hazel E Baby and her lil' friend Joseline.
Not one to be intimidated, Puerto Rican Princess Joseline Hernandez popped up to defend her fellow Love & Hip Hop alum. Joseline let the trolls and detractors know they can find her in Fort Lauderdale if they really want trouble.
After a bit of back and forth, Yung Miami posted a video response telling both washed up rappers to come to Miami. Even her boyfriend Southside chimed in. But this beef may be done before it even pops off now that Trina has stepped into the ring. Through a comment left on Yung Miami's IG, Trina said:
"WTF is wrong with this weirdo @hazelebaby you need to go find somebody to play with bcuz we not gonna play with you down here."
One thing is certain — if Hazel is expecting to keep the tension in the booth, she's going to need a better partner than Joseline!
Do you think Hazel and Joseline are really about that life? Are they going to keep their distance or are they heading to Miami to act up and get smacked up?
Comments
comments
Chadwick Boseman Passes Away At 43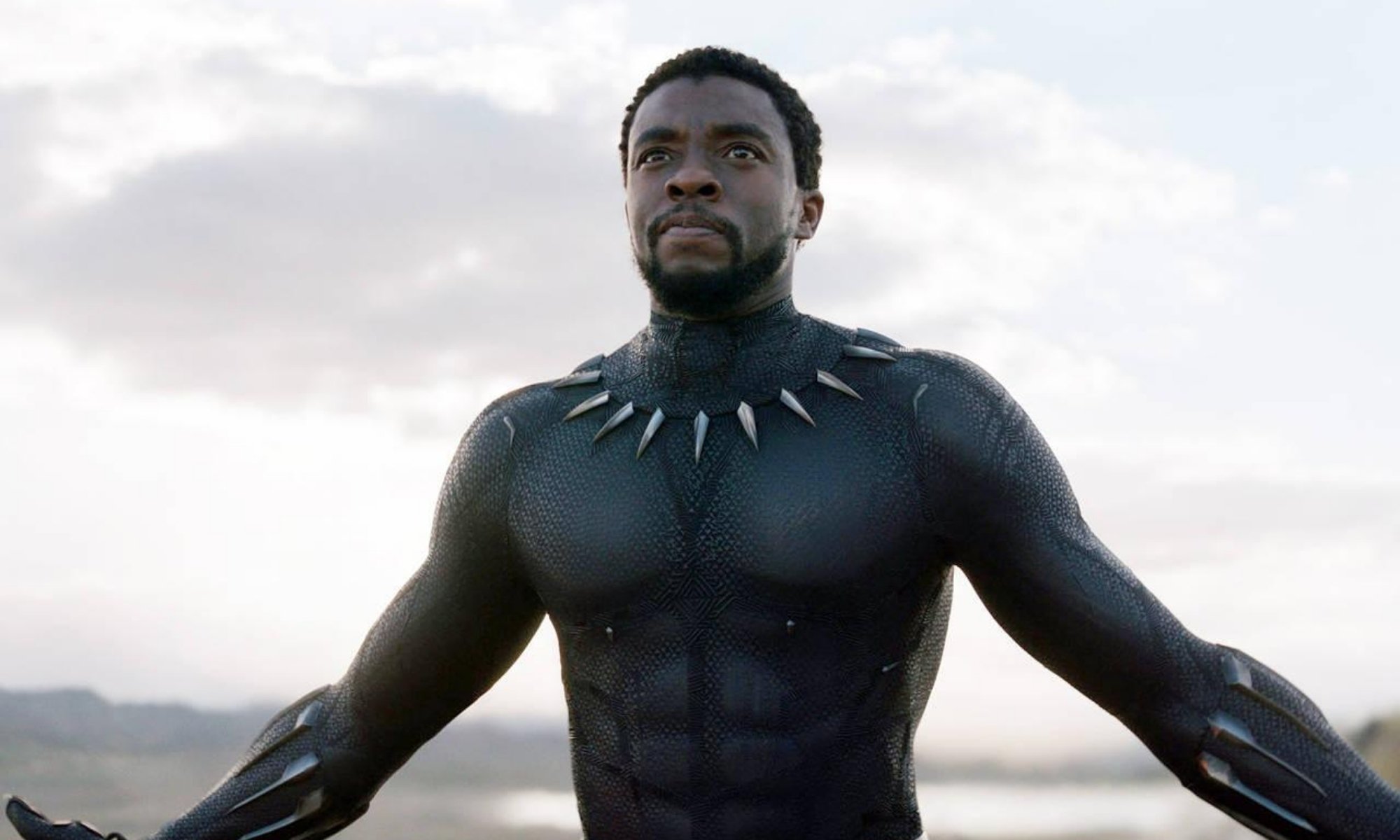 Actor Chadwick Boseman, best known for his role as King T'Challa in the box office smash "Black Panther" passed away from colon cancer Friday.
The actor was first diagnosed with stage 3 cancer in 2016, but remained active in his career with much of his work being released post-diagnosis. A statement from his family confirmed that he continued to work despite his cancer progressing, befitting a man who brought America's first Black superhero to the silver screen.
As the news of the actor's death spread, many took to social media to share their condolences.
The tributes continue to flood in as news of his passing continues to ripple through. Read the official statement from his family below.
"It is with immeasurable grief that we confirm the passing of Chadwick Boseman.
Chadwick was diagnosed with stage III colon cancer in 2016, and battled with it these last 4 years as it progressed to stage IV.
A true fighter, Chadwick persevered through it all, and brought you many of the films you have come to love so much. From Marshall to Da 5 Bloods, August Wilson's Ma Rainey's Black Bottom and several more, all were filmed during and between countless surgeries and chemotherapy.
It was the honor of his career to bring King T'Challa to life in Black Panther.
He died in his home, with his wife and family by his side.
The family thanks you for your love and prayers, and asks that you continue to respect their privacy during this difficult time."
Comments
comments
Jeffree Star's New "Boyfriend"
Steve Bannon Arrested on Border Wall Fundraising Scheme
Steve Bannon, Donald Trump's former political adviser, and three other leaders of the"We Build the Wall" online fundraising campaign have been indicted on wire fraud and money laundering charges by federal prosecutors.
Federal agents and officials from the United States Postal Inspection arrested Bannon while he was on a boat located off the eastern coast of Connecticut.

Bannon is expected to make his initial court appearance in New York later today, according to the US attorney's office. Bannon's attorney, Bill Burck, declined to comment on the matter. 
Audrey Strauss, acting Manhattan U.S attorney, issued the following statement:
"As alleged, the defendants defrauded hundreds of thousands of donors, capitalizing on their interest in funding a border wall to raise millions of dollars, under the false pretense that all of that money would be spent on construction. While repeatedly assuring donors that Brian Kolfage, the founder and public face of We Build the Wall, would not be paid a cent, the defendants secretly schemed to pass hundreds of thousands of dollars to Kolfage, which he used to fund his lavish lifestyle. We thank the USPIS for their partnership in investigating this case, and we remain dedicated to rooting out and prosecuting fraud wherever we find it." 
According to the charges, Kolfage—one of the crowdfunding organizers, spent more than $350,000 of the donations on personal expenses. These expenses include a luxury SUV, a golf cart, cosmetic surgery, home renovations, jewelry, personal tax payments, and credit card debt.
The four individuals being charged—Bannon, Kolfage, Andrew Badolato, and Timothy Shea—are charged with one count of conspiracy to commit wire fraud and one count of conspiracy to commit money laundering, CNN reports.
Comments
comments