Lip gloss mogul Kylie Jenner dons the cover of Forbes' Magazine"America's Women Billionaires" issue. The 20-year-old social media star was able to turn an insecurity into a nearly $1 billion dollar empire. With an estimated $100 million dollars in revenue in 2017 alone, Jenner is seeing that being in the beauty industry has a huge payoff. If her company keeps doing big numbers like those she is well on her way to being the youngest-ever-self-made-billionaire. A title previously held by Bill Gates and Mark Zuckerberg.
Jenner describes feeling lost and struggling to find her niche while her siblings were venturing in the modeling and beauty industry. Her mother, Kris Jenner, advised her to go the modeling route and Kylie was able to rack up seven figures by doing gigs with PacSun, Sinful Colors, and Instagram Ad placements.
During this time Kylie underwent a cosmetic procedure on her lips. After getting tired of over-lining her lips to get the full-black woman esque features Kylie decided to get her own. A light went off in her head and in 2014 the phrase "Kylie Lip Kits … for the perfect pout" was trademarked. By investing $250,000 from her modeling gigs into an outside company to produce the products the Kylie Cosmetics was born. 
By being one of the most followed people across all social media platforms, Kylie has an audience that will be easy to profit off of. She was able to outsource the production of her kits and Kris Jenner handles the business side of things. All Kylie has to do is cater to her audience. With hourly posts that includes selfies with the lipgloss name in the caption, videos of swatches and product launches, and let us not forget celeb endorsements from her sisters and other Instagram socialites.  This model has allotted the young mother to earn 100% of her company.
This is an amazing accomplishment from a 20-year-old but the debate is that she's not self-made. Even Dictionary.com took time to add to the discussion with a clarification on what self-made actually means.
Self-made means having succeeded in life unaided.

Used in a sentence: Forbes says that Kylie Jenner is a self-made woman. https://t.co/sr8Ncd7s5A https://t.co/ehEL7Cf6KV

— Dictionary.com (@Dictionarycom) July 11, 2018
Kylie's empire has been created since the inception of "Keeping Up With the Kardashians" when she was just 10-years-old. She has been handed opportunities and advantages that most of us couldn't even dream of. Which is why many aren't too impressed with this billion dollar feat.
the lesson here is that if your parents have the connections to shop a reality show that launches when you're 10 so you're famous from childhood & have very famous siblings, maybe you too can pull yourself up from your bootstraps & start a company valued at billions #goals

— Franchesca Ramsey (@chescaleigh) July 11, 2018
It is not shade to point out that Kylie Jenner isn't self-made. She grew up in a wealthy, famous family. Her success is commendable but it comes by virtue of her privilege. Words have meanings and it behooves a dictionary to remind us of that. https://t.co/2HzIJbLb8q

— roxane gay (@rgay) July 11, 2018
Kylie Jenner on the cover of Forbes is nonsense not just because she was born rich but because she was literally HANDED her influence. She steals people's work, style, and culture. A doctor gave her her appearance, and her mother keeps her name in the news. Businesswoman my ASS.

— The Opinion (@SheraeSpeaks_) July 11, 2018
Others created the argument that she is self-made because her brother, Rob, was afforded the same opportunities…and well…flopped.
To put in perspetive how much Kylie and Kim have been grinding, these are noteable people on the list of the richest women in the US:

6. Oprah ($3.1B)
27. Kylie Jenner ($900M)
53. Beyoncè ($355M)
54. Kim Kardashian West ($350M)
60. Taylor Swift ($320M)

— Myleeza (@MyleezaKardash) July 11, 2018
People being mad that Kylie Jenner is almost a billionaire is the definition of jealousy. This girl is the richest of all her family members combined off of cosmetics ALONE. She took her name &the thing the public trashed her about and is about to make a billion!!
?whyyoumad

— MelaninChronicles ? (@MbNiza) July 11, 2018
Your family can give you millions to start a business

But to get $670m in sales from strangers takes some doing

Let's give Kylie Jenner the respect she deserves

— PRINTED TEES GUY (@Stevie_Madisha) July 11, 2018
If you think Kylie Jenner is not self made than why is Rob Kardashian not up there with his sock company?

The girl worked smart. She's got it, accept it and learn from it.

— Rose Gold (@_RoseGold_25) July 11, 2018
What do you guys think? Is Kylie self-made or extremely privileged?
Comments
comments
Rolling Ray Undergoes Surgery After Wig Catches On Fire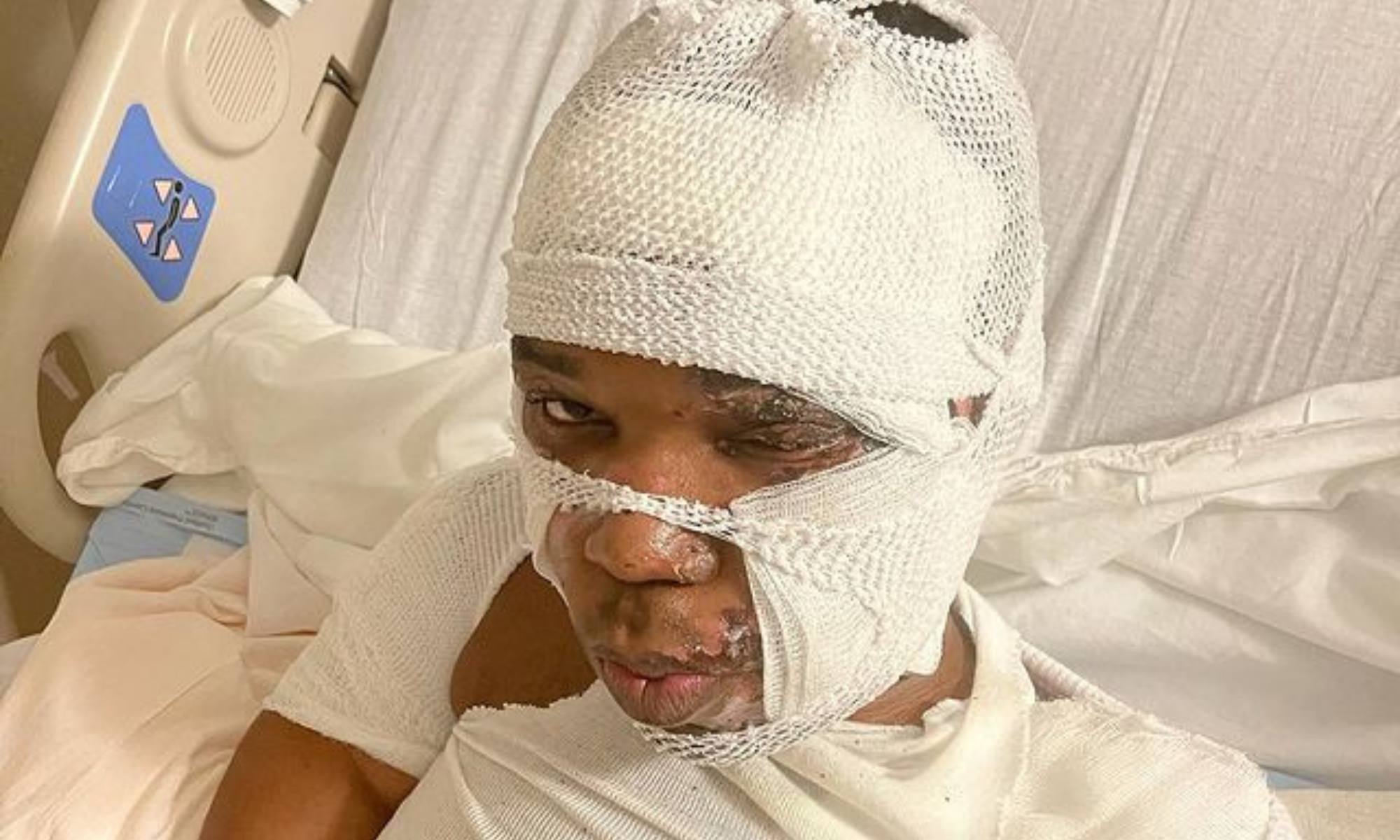 Social media star Rolling Ray underwent surgery Tuesday morning to treat serious burns on his body after his terrible wig accident last week.
In a series of IG stories, he let his audience follow along as he prepped for surgery.
Last week Rolling Ray announced he was hospitalized after his wig caught on fire! During a January 13 Instagram Live session hosted straight from his hospital bedside, he showed his severely burnt and damaged face telling viewers his "whole skin, legs, arms, feet, and everything" were burned.
In a more recent Live, Ray explained the incident that led to his whole wig catching on fire: an unfortunate smoking accident. "It just, like, lit on fire when I tried to light the cigarette," he recounted. "So I get to trying to snatch the wig off. B***h, the fire goes to my f*****g shirt, to my feet, to my legs, to my back. It's a fire everywhere, it's a fire in the whole room."
Of course the internet trolled him in a disgusting display of ableism and heartlessness. Comments like "Rolling Ray should have stopped, dropped, and rolled" and "karma's a b***h" had social media conflicted in its feelings about his accident. His sensation comes from his harsh and, often, below-the-belt reads (just last month he told Yung Miami to "dig (sic) up" her dead baby father. However, the criticism didn't stop him from responding on Twitter.
Rolling Ray might be problematic as all get-out, but we do not tolerate ableism here. We wish him well as he heals.
Comments
comments
Fantasia Reveals Gender of Baby On the Way!
On Tuesday singer-songwriter and "American Idol" winner Fantasia Barrino took to social media to reveal that she is having a baby girl, her first child with husband Kendall Taylor.
In a series of Instagram stories, Fantasia showed pink fireworks being shot off during a gender reveal party, to her and her hubby's excitement! She continued by sharing what her daughter-to-be's name will be: Keziah London Taylor.
The news comes after the couple revealed they had struggled to conceive since their 2015 marriage. During a November episode of her IG Live show "Taylor Talks," she described continuously praying for a child with her husband. Fantasia, a deeply devout Christian, was obviously elated when she shared the news.
"God I Want To Thank You!" she said in an Instagram caption. "You Gave Us A Seed even when the Doctor said that one of my Tubes [was] Closed you said Different. @salute1st I Love You King and I can't wait to see who He or She acts Like."
We can see Fantasia and family are all super excited to be welcoming a baby girl into their lives. All congratulations to her.
Comments
comments
Kim Kardashian and Kanye West Are Getting Divorced, Report Says
In a story published Tuesday evening, Page Six is reporting that Kim Kardashian and Kanye West are getting divorced, with the two already in settlement talks. The news comes after the couple spent the holiday season separately – Kanye at his ranch outside Cody, Wyoming, Kim and the kids with her famous family in southern California.
A source close to Kardashian was quoted saying, "Kim got Kanye to go up there so they could live separate lives and quietly get things sorted out to separate and divorce. She's done." Kardashian, 40, and West, 43, are said to be splitting because of marital problems directly related to Kanye's very public mental health struggles.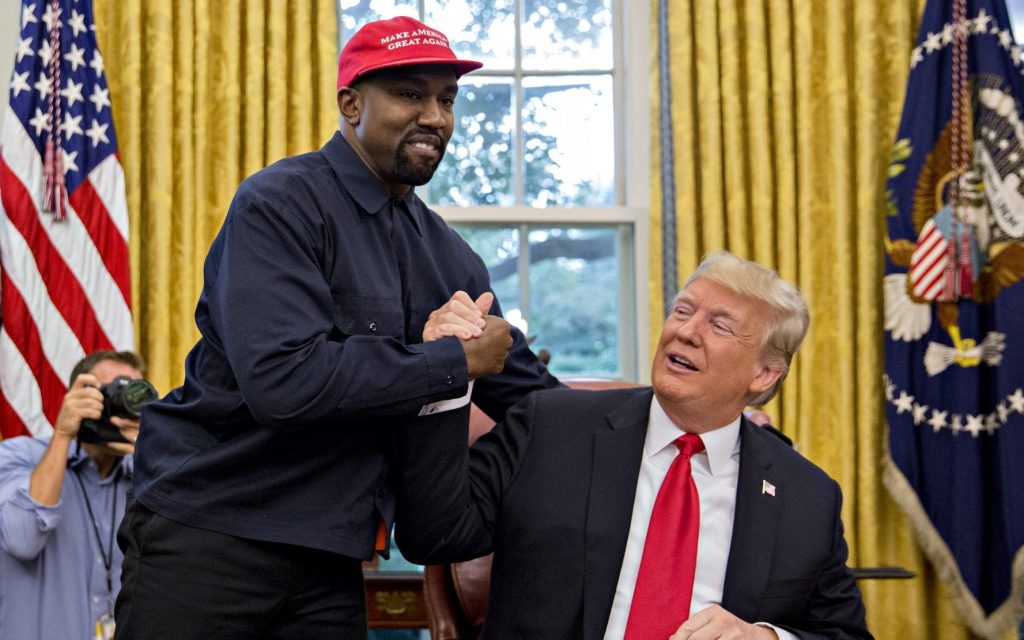 For several years the rapper's various antics have caused fans to worry. After coming out as a Trump supporter, West then announced his own 2020 presidential bid under a new political party: the Birthday Party. At a campaign rally in South Carolina, he was seen rambling, debating individual audience members, and at times, crying. In various interviews, he has rambled on almost incoherently, and his tweetstorms are now infamous.
For her part, Kim has always supported her husband and has openly discussed the difficulties of their marriage. Back in June, she shared on social media, "Anyone who has [bipolar disorder] or has a loved one in their life who does, knows how incredibly complicated and painful it is to understand… People who are unaware or far removed from this experience can be judgmental and not understand that the individual (has) to engage in the process of getting help no matter how hard family and friends try."
It appears she has finally reached her limit in the union with the unnamed source saying, "She is serious about taking the bar exam and becoming a lawyer, she is serious about her prison reform campaign. Meanwhile Kanye is talking about running for president and saying other crazy s**t, and she's just had enough of it."
Separately, a source close to Kanye alleges the rapper is sick of his wife and her family, which might have some truth to it since he has tweeted some pretty nasty things about them in the past. "I been trying to get divorced since Kim met with Meek at the Warldolf [sic] for 'prison reform,'" he said in a now-deleted July tweet. Recently, he hasn't been featured on his wife's Instagram and has largely remained out of the public eye.
With the news yet to be confirmed, the "divorce is imminent" reports are just rumors for now. We'll be following the news as more information comes out.
Comments
comments