Roger Stone has been found guilty on all seven counts by a federal jury. After lying about his part in the 2016 U.S. Presidential election conspiracy, the former political consultant could spend the rest of his life behind bars.
Once tied to the likes of Richard Nixon and Ronald Reagan, Roger Stone, 67, was found guilty by a jury of nine women and three men of his involvement in the Russian interference plot. As part of the indictment led by special counsel Robert S. Mueller III, Roger Stone was charged for one count each of obstruction and witness tampering, along with five counts of false statements. Stone's guilty verdict aids further proof to the truth millions have known all along — The Trump campaign was heavily invested in obtaining the files hacked by Russia and made public by WikiLeaks to derail the 2016 election in his favor.
While Roger Stone will not be sentenced until February 6th, 2020, he will face steep penalties for his crimes. Witness tampering alone could land the sexagenarian in prison for up to twenty years. However, the other charges he is facing add up to five-year terms. Prosecutors argued that since Stone has been out on bond before and during the proceedings, he should immediately be thrown in jail. Ultimately, U.S. District Judge Amy Berman Jackson is allowing Stone to remain free provided he meets the terms of a gag order.
Comments
comments
America Reacts to Kamala Harris' VP Candidacy
When Kamala Harris was chosen as Biden's Vice Presidential candidate, there was a muted response overall. There's no denying, from an objective standpoint, that Kamala was more than equiped to handle the job. She'd do it well. That's never been the question. Kamala has always been competent and anyone who ever brought that into question was very obviously dealing in White supremacist misogyny. The problem, in fact, is that she has been too competent in some regards.
I'm not going to get into her history too much. Social activists and political pundits have done that enough. Kamala is a middle-aged Black woman who's lived in California her entire life. She is who she is because of that. I think it would be misogynoir for me to demonize her when I know that I most definitely would have been her if I had been born just a few years sooner. That doesn't raise her above critique, though. She's been an active part of the prison industrial complex and is, indeed, a cop. So there's a lot to unpack. Here's what Twitter had to say:
So it's pretty clear that Kamala's presence requires some nuanced thinking. The world isn't Black and White in politics. Kamala's racial and social reality necessitates both a grace we don't give to Black women and a moral fortitude we might be tempted to let go of for the sake of identity politics and the removal of Trump from office. Speaking of Trump:
We're a pop culture blog, first and foremost. We aren't here to tell you how to feel about anything related to politics. However, major elections will directly impact how we deal with pop culture events. The 2016 election opened the flood gates to more conscious consumption. This election should put that consciousness to the test.
Comments
comments
Cori Bush Snatches The Missouri Primary From 19-year Incumbent William Lacy Clay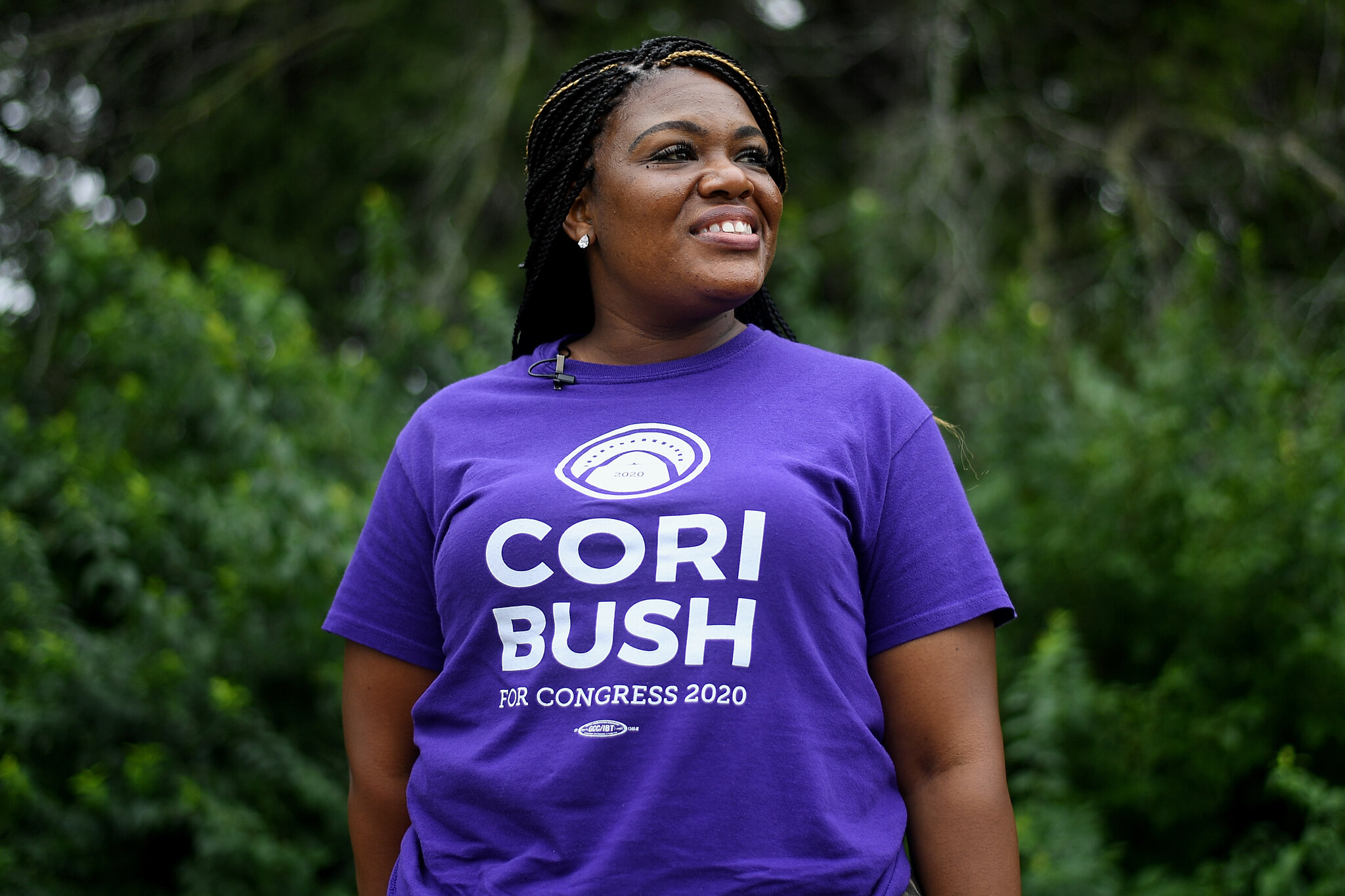 A little positive political news is coming our way. Cori Bush, who's running for Congress in Missouri has snatched the primary vote from Lacy Clay, who has held the seat for 19 years. For the past 50 years, the Clay family has held the seat. Today, Cori ends that streak.
Of importance is that Cori is not only a Black woman, but one of the better-known organizers for Black Lives Matter. The Congressional Black Caucus was very vocal about their disapproval of her "radical" stances, but it seems their clucking has meant absolutely nothing to the final result. She punctuated her victory with a simple tweet:
Boom! Haha. Ya girl has sass. I'll remind you all that she was one of those protesting for our lives at Ferguson and has lead her public life with a raised fist ever since.
Comments
comments
Andrew Gillum Posts Video Update, Talks About Rehab & Addiction, No Mention of Swirling up with Sex Worker
Drugs and a White male sex worker were the elements of big stories in a pre-Rona, pre-uprising world. Now, most of us are just shocked that Andrew Gillum's scandal was such a short time ago. In March, the former Tallahassee mayor and gubernatorial candidate was found in a hotel room with a sex worker named Travis Dyson after he'd called the police about a "cardiac" event. Dyson was passed out and they were both taken to the hospital for treatment. Soon after, Andrew announced that he would be going a rehabilitation center. Today he spoke out about that:
So, this is all fine and dandy, but he doesn't really address Dyson as a figure in all of this, and that's disappointing, because he seems to blame the entire incident on his having lost the race for governor. That… doesn't tell us why the sex worker he was with was male. Drugs? Understood. He lost a lot and he lost it publicly. But the fact that he doesn't address the rest kind of implies that he views this possible homoerotic swirl moment as a byproduct of his "shame".
Nevertheless, he's addressed it. Whatever good that does.
Comments
comments