Oprah Winfrey has been called out after arranging an interview with Ava DuVernay and The Exonerated Five. Labeled an opportunist hypocrite, social media users were quick to remind Winfrey she has dirty hands. The once revered "Queen of All Media" was a part of the firestorm that vilified the young boys in the press.
It requires a certain level of maneuvering and comfort with exploitation to make gains in hoarding such wealth. When the tactics used in financial moves are often employed in all facets of their lives, billionaires never amass their wealth unsullied. We would be remiss to believe that Oprah Winfrey would be exempt from that cutthroat behavior and curious to see that ways it has snaked through her life. Having once supported the arrest of the five Black and Latino boys that were snatched from Harlem and convicted of the rape of a White woman in Central Park, Oprah has changed her stance. But this recent outpouring of support has left millions wondering if Oprah has an ulterior motive.
Interviewing The Central Park Jogger
In 2002, the April edition of O, The Oprah Magazine, featured an interview with none other than the Central Park Jogger herself. Assaulted in 1989, the investment banker who experienced the brutality of a serial rapist and murderer Matias Reyes recounted the attack with Oprah. Shocked by her remarkable recovery, Oprah could not believe what the jogger had to say about how she came to terms with what she endured.
Central Park Jogger: "After reflecting on how amazing my recovery was, I thought, "There's got to be something else going on here." Another thing that may have helped my healing was that I didn't harbor resentment toward the boys who attacked me."

Oprah: "That seems impossible to me. I harbor resentment – and I just read about it in the paper."

O, The Oprah Magazine, April 2002
If this interview had taken place in the months immediately following the trial and unjust conviction of the now Exonerated Five, it would be almost understandable. However, Oprah expresses that she was actively harboring resentment toward McCray, Richardson, Salaam, Santana, and Wise in 2002, just eight months before they would be exonerated. Oprah went on, repeating the details of the jogger's assault, almost in an effort to convince her to be outraged, yet the survivor maintained her stance.
Central Park Jogger: "I focused on all the positives. And I realized I has seen both the best and the worst of humanity."

Oprah: "After you were raped, sodomized, beaten with a pipe, dragged, and left for dead, you can honestly say you looked at those boys in the courtroom and harbored no resentment?"

Central Park Jogger: "Right."

O, The Oprah Magazine, April 2002
Righting Wrongs?
So why, after holding such anger and resentment, would Oprah executive produce the Netflix limited series When They See Us? Calling her endorsement disingenuous, Oprah's detractors say she's just riding a wave. After being complicit in spreading malicious information surrounding the case, Oprah has suddenly decided to focus on the truth. But, until she owns her part in preaching the false narrative of The Exonerated Five's guilt, many are unwilling to hear her speak. The pseudo-revolutionary act of amplifying the voices of the downtrodden 30 years after the damage has already been done is not worthy of applause.
Food for thought: Because people with wealth view each other with a different lense, is it possible Oprah's change of heart is influenced by the net worth of The Exonerated Five? Does her decision to find value in their lives stem from their vindication and million-dollar payout for the gross injustice? Or has she just latched on because supporting the marginalized is "in" right now?
Comments
comments
Rolling Ray Undergoes Surgery After Wig Catches On Fire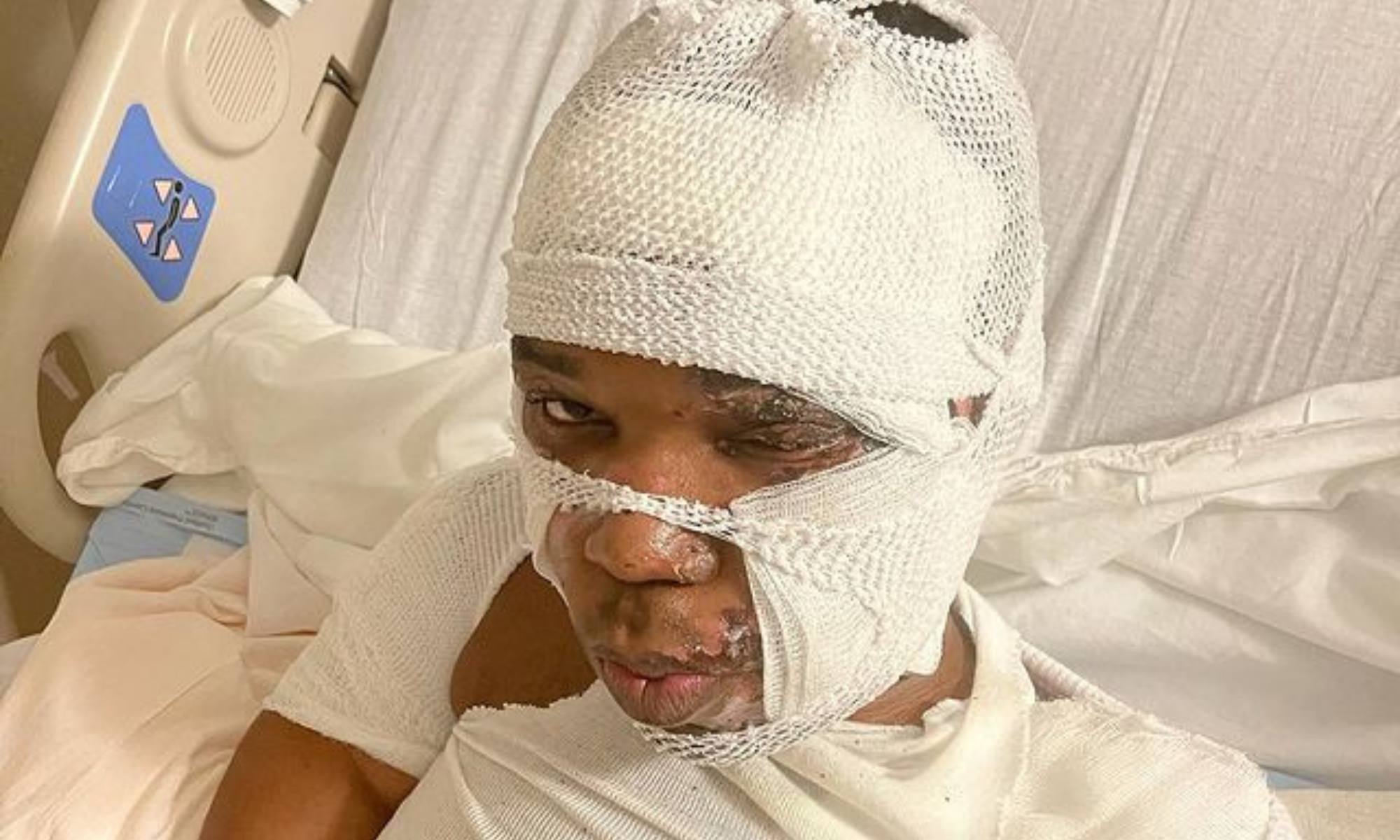 Social media star Rolling Ray underwent surgery Tuesday morning to treat serious burns on his body after his terrible wig accident last week.
In a series of IG stories, he let his audience follow along as he prepped for surgery.
Last week Rolling Ray announced he was hospitalized after his wig caught on fire! During a January 13 Instagram Live session hosted straight from his hospital bedside, he showed his severely burnt and damaged face telling viewers his "whole skin, legs, arms, feet, and everything" were burned.
In a more recent Live, Ray explained the incident that led to his whole wig catching on fire: an unfortunate smoking accident. "It just, like, lit on fire when I tried to light the cigarette," he recounted. "So I get to trying to snatch the wig off. B***h, the fire goes to my f*****g shirt, to my feet, to my legs, to my back. It's a fire everywhere, it's a fire in the whole room."
Of course the internet trolled him in a disgusting display of ableism and heartlessness. Comments like "Rolling Ray should have stopped, dropped, and rolled" and "karma's a b***h" had social media conflicted in its feelings about his accident. His sensation comes from his harsh and, often, below-the-belt reads (just last month he told Yung Miami to "dig (sic) up" her dead baby father. However, the criticism didn't stop him from responding on Twitter.
Rolling Ray might be problematic as all get-out, but we do not tolerate ableism here. We wish him well as he heals.
Comments
comments
Fantasia Reveals Gender of Baby On the Way!
On Tuesday singer-songwriter and "American Idol" winner Fantasia Barrino took to social media to reveal that she is having a baby girl, her first child with husband Kendall Taylor.
In a series of Instagram stories, Fantasia showed pink fireworks being shot off during a gender reveal party, to her and her hubby's excitement! She continued by sharing what her daughter-to-be's name will be: Keziah London Taylor.
The news comes after the couple revealed they had struggled to conceive since their 2015 marriage. During a November episode of her IG Live show "Taylor Talks," she described continuously praying for a child with her husband. Fantasia, a deeply devout Christian, was obviously elated when she shared the news.
"God I Want To Thank You!" she said in an Instagram caption. "You Gave Us A Seed even when the Doctor said that one of my Tubes [was] Closed you said Different. @salute1st I Love You King and I can't wait to see who He or She acts Like."
We can see Fantasia and family are all super excited to be welcoming a baby girl into their lives. All congratulations to her.
Comments
comments
Kim Kardashian and Kanye West Are Getting Divorced, Report Says
In a story published Tuesday evening, Page Six is reporting that Kim Kardashian and Kanye West are getting divorced, with the two already in settlement talks. The news comes after the couple spent the holiday season separately – Kanye at his ranch outside Cody, Wyoming, Kim and the kids with her famous family in southern California.
A source close to Kardashian was quoted saying, "Kim got Kanye to go up there so they could live separate lives and quietly get things sorted out to separate and divorce. She's done." Kardashian, 40, and West, 43, are said to be splitting because of marital problems directly related to Kanye's very public mental health struggles.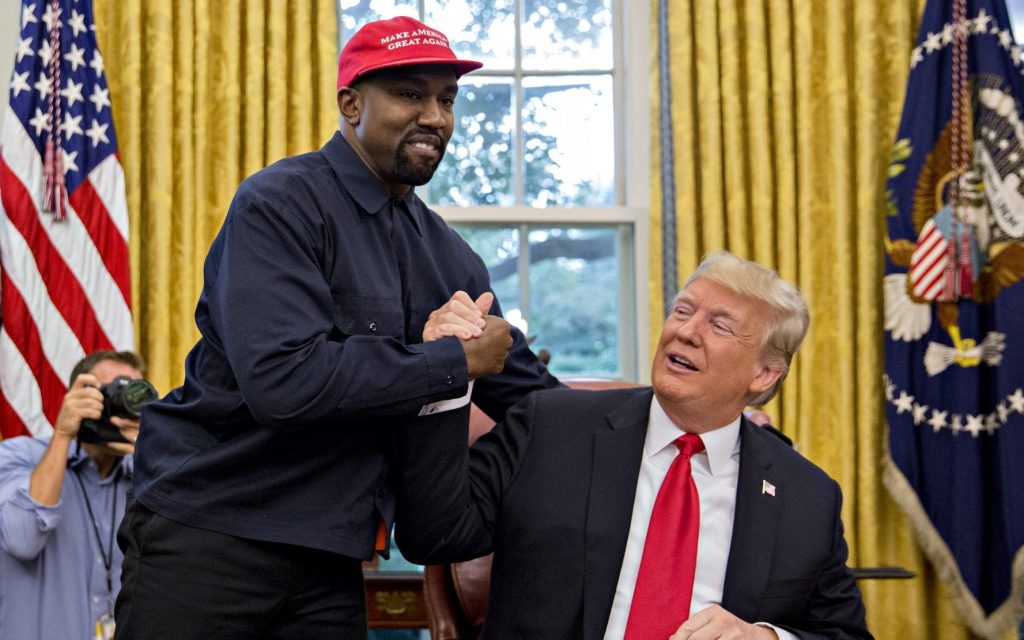 For several years the rapper's various antics have caused fans to worry. After coming out as a Trump supporter, West then announced his own 2020 presidential bid under a new political party: the Birthday Party. At a campaign rally in South Carolina, he was seen rambling, debating individual audience members, and at times, crying. In various interviews, he has rambled on almost incoherently, and his tweetstorms are now infamous.
For her part, Kim has always supported her husband and has openly discussed the difficulties of their marriage. Back in June, she shared on social media, "Anyone who has [bipolar disorder] or has a loved one in their life who does, knows how incredibly complicated and painful it is to understand… People who are unaware or far removed from this experience can be judgmental and not understand that the individual (has) to engage in the process of getting help no matter how hard family and friends try."
It appears she has finally reached her limit in the union with the unnamed source saying, "She is serious about taking the bar exam and becoming a lawyer, she is serious about her prison reform campaign. Meanwhile Kanye is talking about running for president and saying other crazy s**t, and she's just had enough of it."
Separately, a source close to Kanye alleges the rapper is sick of his wife and her family, which might have some truth to it since he has tweeted some pretty nasty things about them in the past. "I been trying to get divorced since Kim met with Meek at the Warldolf [sic] for 'prison reform,'" he said in a now-deleted July tweet. Recently, he hasn't been featured on his wife's Instagram and has largely remained out of the public eye.
With the news yet to be confirmed, the "divorce is imminent" reports are just rumors for now. We'll be following the news as more information comes out.
Comments
comments