Oprah Winfrey has been called out after arranging an interview with Ava DuVernay and The Exonerated Five. Labeled an opportunist hypocrite, social media users were quick to remind Winfrey she has dirty hands. The once revered "Queen of All Media" was a part of the firestorm that vilified the young boys in the press.
It requires a certain level of maneuvering and comfort with exploitation to make gains in hoarding such wealth. When the tactics used in financial moves are often employed in all facets of their lives, billionaires never amass their wealth unsullied. We would be remiss to believe that Oprah Winfrey would be exempt from that cutthroat behavior and curious to see that ways it has snaked through her life. Having once supported the arrest of the five Black and Latino boys that were snatched from Harlem and convicted of the rape of a White woman in Central Park, Oprah has changed her stance. But this recent outpouring of support has left millions wondering if Oprah has an ulterior motive.
Interviewing The Central Park Jogger
In 2002, the April edition of O, The Oprah Magazine, featured an interview with none other than the Central Park Jogger herself. Assaulted in 1989, the investment banker who experienced the brutality of a serial rapist and murderer Matias Reyes recounted the attack with Oprah. Shocked by her remarkable recovery, Oprah could not believe what the jogger had to say about how she came to terms with what she endured.
Central Park Jogger: "After reflecting on how amazing my recovery was, I thought, "There's got to be something else going on here." Another thing that may have helped my healing was that I didn't harbor resentment toward the boys who attacked me."

Oprah: "That seems impossible to me. I harbor resentment – and I just read about it in the paper."

O, The Oprah Magazine, April 2002
If this interview had taken place in the months immediately following the trial and unjust conviction of the now Exonerated Five, it would be almost understandable. However, Oprah expresses that she was actively harboring resentment toward McCray, Richardson, Salaam, Santana, and Wise in 2002, just eight months before they would be exonerated. Oprah went on, repeating the details of the jogger's assault, almost in an effort to convince her to be outraged, yet the survivor maintained her stance.
Central Park Jogger: "I focused on all the positives. And I realized I has seen both the best and the worst of humanity."

Oprah: "After you were raped, sodomized, beaten with a pipe, dragged, and left for dead, you can honestly say you looked at those boys in the courtroom and harbored no resentment?"

Central Park Jogger: "Right."

O, The Oprah Magazine, April 2002
Righting Wrongs?
So why, after holding such anger and resentment, would Oprah executive produce the Netflix limited series When They See Us? Calling her endorsement disingenuous, Oprah's detractors say she's just riding a wave. After being complicit in spreading malicious information surrounding the case, Oprah has suddenly decided to focus on the truth. But, until she owns her part in preaching the false narrative of The Exonerated Five's guilt, many are unwilling to hear her speak. The pseudo-revolutionary act of amplifying the voices of the downtrodden 30 years after the damage has already been done is not worthy of applause.
Food for thought: Because people with wealth view each other with a different lense, is it possible Oprah's change of heart is influenced by the net worth of The Exonerated Five? Does her decision to find value in their lives stem from their vindication and million-dollar payout for the gross injustice? Or has she just latched on because supporting the marginalized is "in" right now?
Comments
comments
Chrissy Teigen and John Legend Share News of the Loss of Their Unborn Child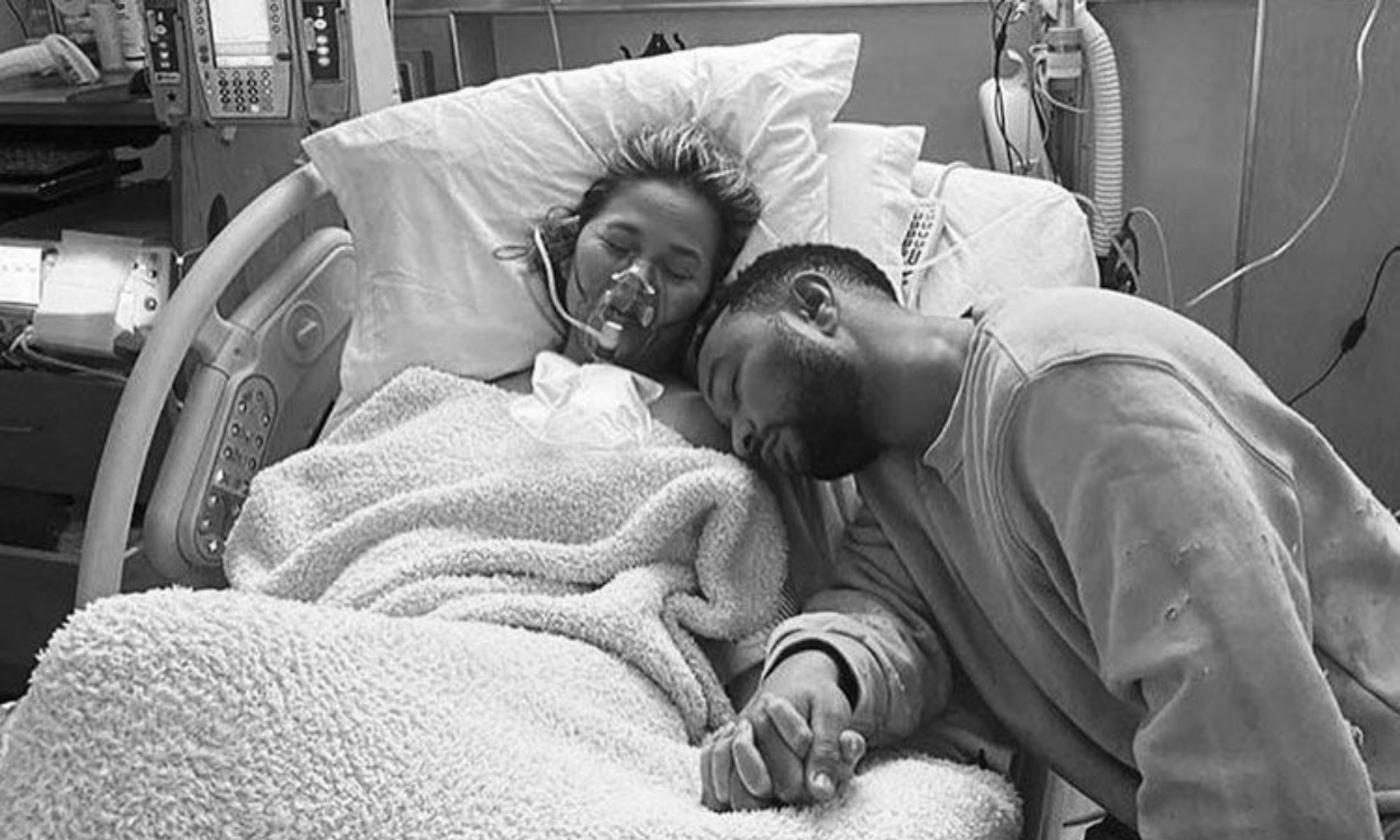 Early Thursday morning Chrissy Teigen and John Legend let the world know of the loss of their unborn child. In a heartfelt and heartbreaking post to social media, Teigen described her and husband John Legend's "deep pain you only hear about." She went on to talk about how the couple does not typically name their children "until the last possible moment after they're born, just before (they) leave the hospital," but somehow they fell on the name "Jack."
The heartbreaking news comes just days after first being admitted to the hospital for what she described as heavy bleeding. However, two days ago, she assured fans that both her and baby were healthy and doing well. Teigen, no stranger to social media, continued to engage her following, giving brief updates along the way, when shortly after midnight she shared photos of her and John in the hospital cradling their newborn in the immediate aftermath.
While her husband has remained largely unproblematic and scandal-free, Teigen has been the frequent target of scathing criticism – much of which is completely valid. From her ridiculing Black hair, to her seemingly mocking intimate partner violence when she referenced Megan Thee Stallion and Tory Lanez's incident, Chrissy Teigen has been the focus of such harsh vitriol that she has threatened to quit social media altogether on multiple occasions. Sharing such personal news with the world may come as a surprise to many.
Overwhelmingly, however, the internet's response has been positive and embracing. Celebrities and non-celebs alike have offered words of support to the couple as they go through this difficult time. See both the model's post and the heartwarming responses to it below.
Comments
comments
Chadwick Boseman Passes Away At 43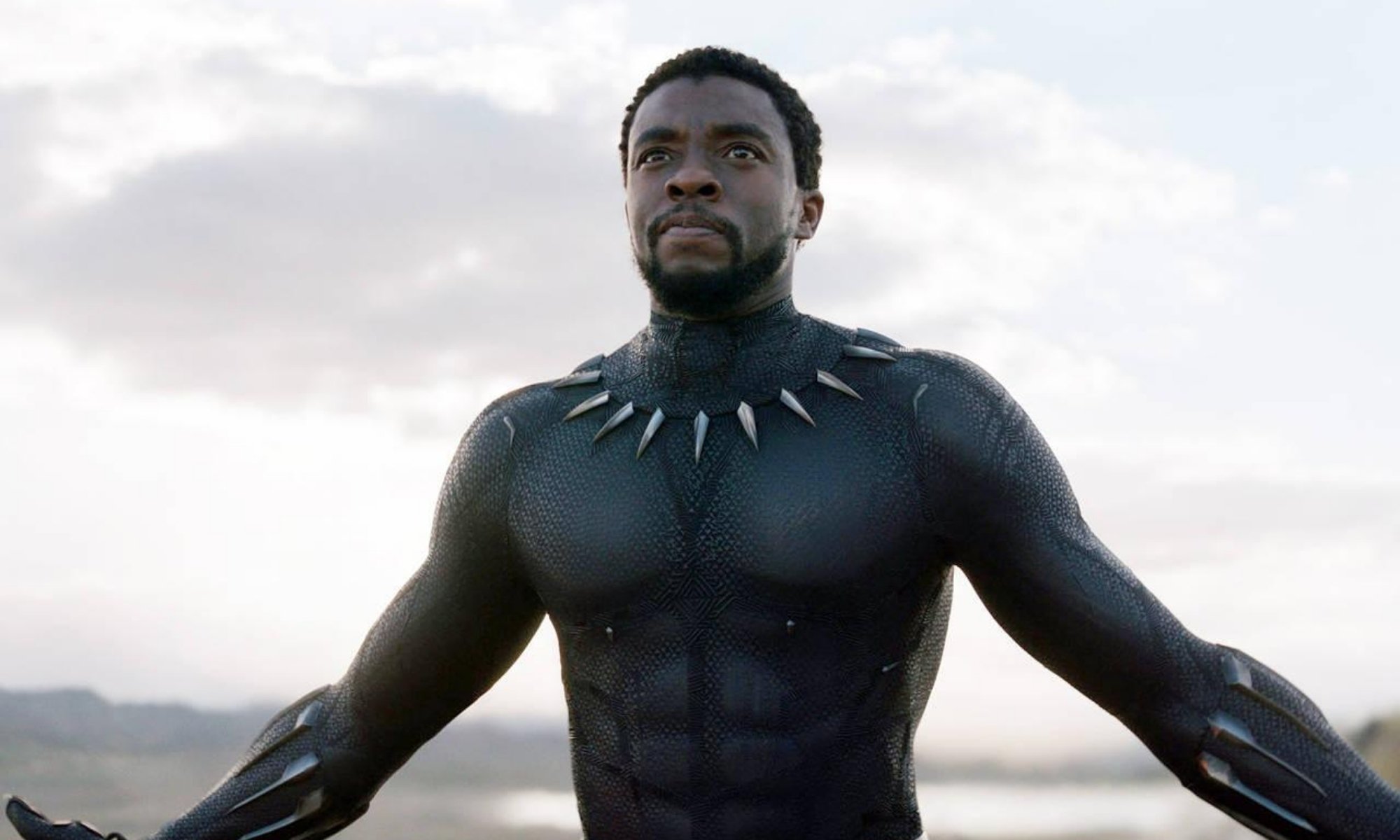 Actor Chadwick Boseman, best known for his role as King T'Challa in the box office smash "Black Panther" passed away from colon cancer Friday.
The actor was first diagnosed with stage 3 cancer in 2016, but remained active in his career with much of his work being released post-diagnosis. A statement from his family confirmed that he continued to work despite his cancer progressing, befitting a man who brought America's first Black superhero to the silver screen.
As the news of the actor's death spread, many took to social media to share their condolences.
The tributes continue to flood in as news of his passing continues to ripple through. Read the official statement from his family below.
"It is with immeasurable grief that we confirm the passing of Chadwick Boseman.
Chadwick was diagnosed with stage III colon cancer in 2016, and battled with it these last 4 years as it progressed to stage IV.
A true fighter, Chadwick persevered through it all, and brought you many of the films you have come to love so much. From Marshall to Da 5 Bloods, August Wilson's Ma Rainey's Black Bottom and several more, all were filmed during and between countless surgeries and chemotherapy.
It was the honor of his career to bring King T'Challa to life in Black Panther.
He died in his home, with his wife and family by his side.
The family thanks you for your love and prayers, and asks that you continue to respect their privacy during this difficult time."
Comments
comments
When White Privilege Isn't Enough to Get Into USC: Lori Loughlin Sentenced to 2 Months in Prison
Actress Lori Loughlin was sentenced to two months in prison today for her role in the college admissions scandal. If you haven't followed the 10-month-long saga, Loughlin and her husband Mossimo Giannulli, a fashion designer, plead not guilty to a bribery charge in a college admission scam back in 2019… Because white privilege just isn't what it used to be.

The two later plead guilty to paying William Rick Singer, the mastermind, $500,000 to guarantee their two daughters a spot at the University of South Carolina.
Loughlin's sentence came several hours after her husband's five-month sentence. According to the US Attorney for the District of Massachusetts, Giannulli's five-month sentence also came with a whopping fine of $250,000 and 250 hours of community service.
"[Giannulli] engaged more frequently with Singer, directed the bribe payments to USC and Singer, and personally confronted his daughter's high school counselor to prevent the scheme from being discovered, brazenly lying about his daughter's athletic abilities," US Attorney Andrew Lelling of Massachusetts said in the memo released on Tuesday. "Loughlin took a less active role, but was nonetheless fully complicit, eagerly enlisting Singer for a second time for her younger daughter, and coaching her daughter not to 'say too much' to her high school's legitimate college counselor, lest he caught on to their [fradulent activity].
Comments
comments