I think he is officially past the anger now.
Tyrese has been having a very public meltdown for a while now.  From his public feud with The Rock to his ex-wife Norma and their ongoing custody dispute.  He has never been one to hold his tongue, but his recent posts and now deleted video look more like a cry for help.  Peep the receipts below for his latest.
Father God I see you and I finally get it…………… Life is confusing at times when you're moving along and your "role" or "purpose" isn't revealed to you………. Proudly I'm a Capricorn born Dec 30th 1978 Dr King was taken away from us April 4th 1968 and when I found out Dr King WALKED the streets of WATTS during the WATTS RIOTS it changed my life forever!!!!!! The King family it's random but I just wanna thank you for love and thank you for your sacrifice and thank you for what your mother and "FATHER" selflessly did for us all……….. #VoltronStudiosHollywood coming soon……. I repeat coming soon…. Ok? Take care guys……God bless you….. ps Lee Daniels dude you're a fellow Capricorn please listen to me don't you EVER wear your facial hairs like that ever again Ok? And FYI I was never mad at The Rock – I was just mad that he was "pitched" an idea privately and said yes to it without thinking of what I'm dealing with personally I'm almost broke paying legal fees and is doing what we committed to doing for the #FastFans and #FastFamily cause the fast is tradition it's not just another Movie Fast was created to COUNTER images of racism to counter that WE ARE NOT ONE RACE…… So the rock how does it feel bro?…. going home to your daughter every night…. it's was 60 days before I seen my baby….. and all I asked you to do "privately" was NOT accept a role that would deeply effect us all……. You are simply NOT the people's champ….. you are a selfish champ….. I'm almost broke swimming in legal fees CAA tried but couldn't book me anything cause my ex wife killed my reputation so no one wants to hire me.. It's not about I know I know I know right?? Says the man on the Forbes list.. Make sure you kiss your 2 daughters when you get home I wish I could but I can't afford to fight for my baby anymore so they're likely going to take her away……. Thanks Dewayne see you guys in 2020 and I will not delete this post cause the TRUTH of selfish people in Hollywood needs to be mentioned……………… to this day Dewayne has NOT called me back as u see me crying every 3 hours over my baby know #ShaylaRocks
Child, how did Dr. King get dragged into this?
Hello world………. hello loyal fans and loved ones from OUR fast universe…….. I'm sorry to announce that if Dewayne is in Fast9 there will no more Roman Peirce – You mess with family and my daughters survival I mess with yours……… close your eyes dude you're a "Clown"…… #CandyAssBitchMade All my real one…. Men on integrity… my real ones out here stand UP…… folks that GP to the gym and get big naturally #NoJuice #NoOJspin off huh? Spin off these nuts selfish champ…… pause notice who's got his arms around my shoulder and who's standing alone – #OurChildrenMatter
And now for the grand finale.
Now I'm first to say that I'm not a fan of Tyrese.  But even I want to reach out to him after this.  He is clearly going through something and the progression of his issues are well documented.  Where are all his celebrity friends?  Better than that, where is his 'Black" queen aka his wife Samantha?  He seems very alone and that's not what he needs right now.  Side note, there is little to no compassion in his comments section.  We have to stop treating people who may be suffering from mental distress or illness like trash because of its inconvenient for us.  The time to drag Tyrese will come again, but now he needs help.  This is exactly how Kanye behaved before his mental breakdown, we've seen this before.
What do you think about Tyrese's most recent statements?  Has he come undone or are there larger issues at hand?
Comments
comments
Rolling Ray Undergoes Surgery After Wig Catches On Fire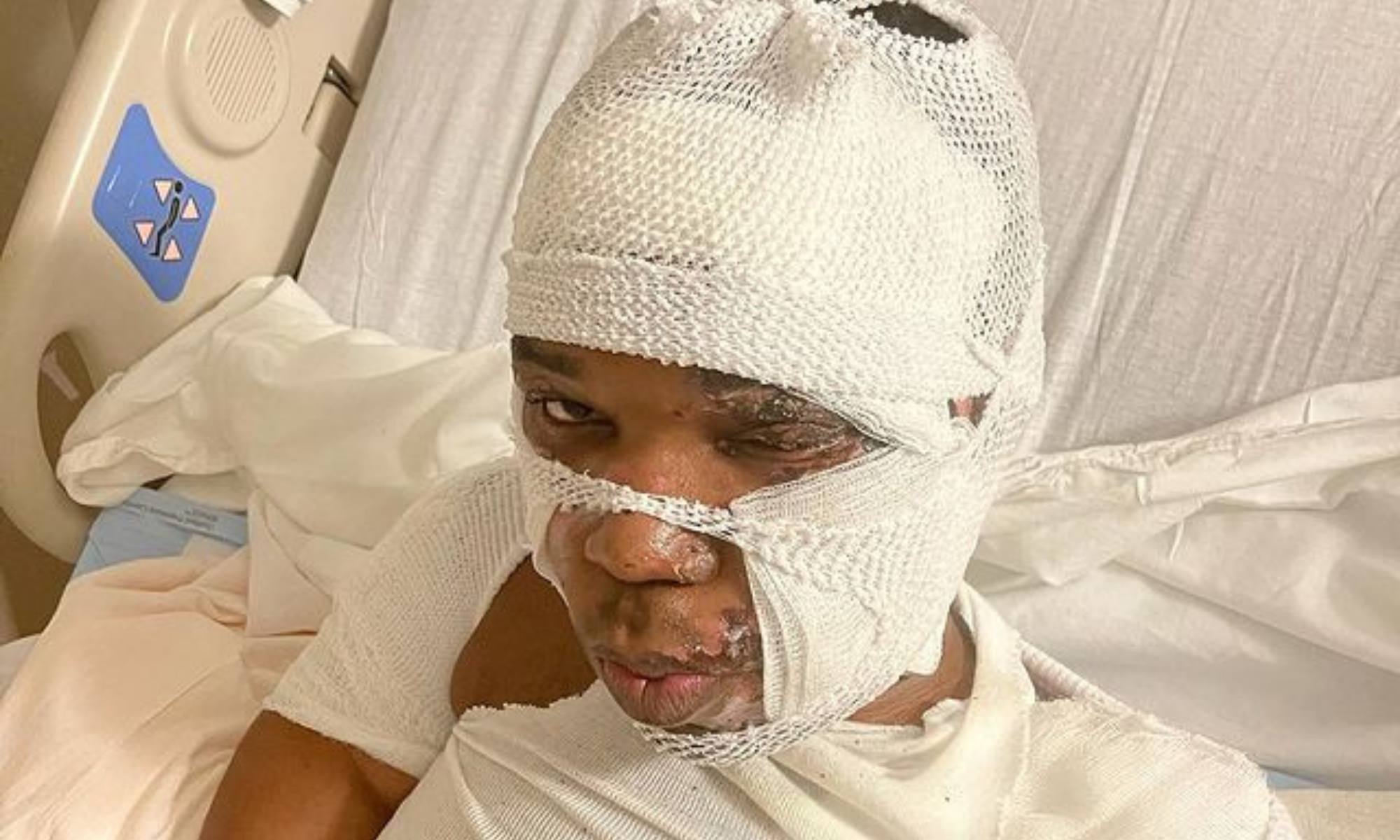 Social media star Rolling Ray underwent surgery Tuesday morning to treat serious burns on his body after his terrible wig accident last week.
In a series of IG stories, he let his audience follow along as he prepped for surgery.
Last week Rolling Ray announced he was hospitalized after his wig caught on fire! During a January 13 Instagram Live session hosted straight from his hospital bedside, he showed his severely burnt and damaged face telling viewers his "whole skin, legs, arms, feet, and everything" were burned.
In a more recent Live, Ray explained the incident that led to his whole wig catching on fire: an unfortunate smoking accident. "It just, like, lit on fire when I tried to light the cigarette," he recounted. "So I get to trying to snatch the wig off. B***h, the fire goes to my f*****g shirt, to my feet, to my legs, to my back. It's a fire everywhere, it's a fire in the whole room."
Of course the internet trolled him in a disgusting display of ableism and heartlessness. Comments like "Rolling Ray should have stopped, dropped, and rolled" and "karma's a b***h" had social media conflicted in its feelings about his accident. His sensation comes from his harsh and, often, below-the-belt reads (just last month he told Yung Miami to "dig (sic) up" her dead baby father. However, the criticism didn't stop him from responding on Twitter.
Rolling Ray might be problematic as all get-out, but we do not tolerate ableism here. We wish him well as he heals.
Comments
comments
Fantasia Reveals Gender of Baby On the Way!
On Tuesday singer-songwriter and "American Idol" winner Fantasia Barrino took to social media to reveal that she is having a baby girl, her first child with husband Kendall Taylor.
In a series of Instagram stories, Fantasia showed pink fireworks being shot off during a gender reveal party, to her and her hubby's excitement! She continued by sharing what her daughter-to-be's name will be: Keziah London Taylor.
The news comes after the couple revealed they had struggled to conceive since their 2015 marriage. During a November episode of her IG Live show "Taylor Talks," she described continuously praying for a child with her husband. Fantasia, a deeply devout Christian, was obviously elated when she shared the news.
"God I Want To Thank You!" she said in an Instagram caption. "You Gave Us A Seed even when the Doctor said that one of my Tubes [was] Closed you said Different. @salute1st I Love You King and I can't wait to see who He or She acts Like."
We can see Fantasia and family are all super excited to be welcoming a baby girl into their lives. All congratulations to her.
Comments
comments
Kim Kardashian and Kanye West Are Getting Divorced, Report Says
In a story published Tuesday evening, Page Six is reporting that Kim Kardashian and Kanye West are getting divorced, with the two already in settlement talks. The news comes after the couple spent the holiday season separately – Kanye at his ranch outside Cody, Wyoming, Kim and the kids with her famous family in southern California.
A source close to Kardashian was quoted saying, "Kim got Kanye to go up there so they could live separate lives and quietly get things sorted out to separate and divorce. She's done." Kardashian, 40, and West, 43, are said to be splitting because of marital problems directly related to Kanye's very public mental health struggles.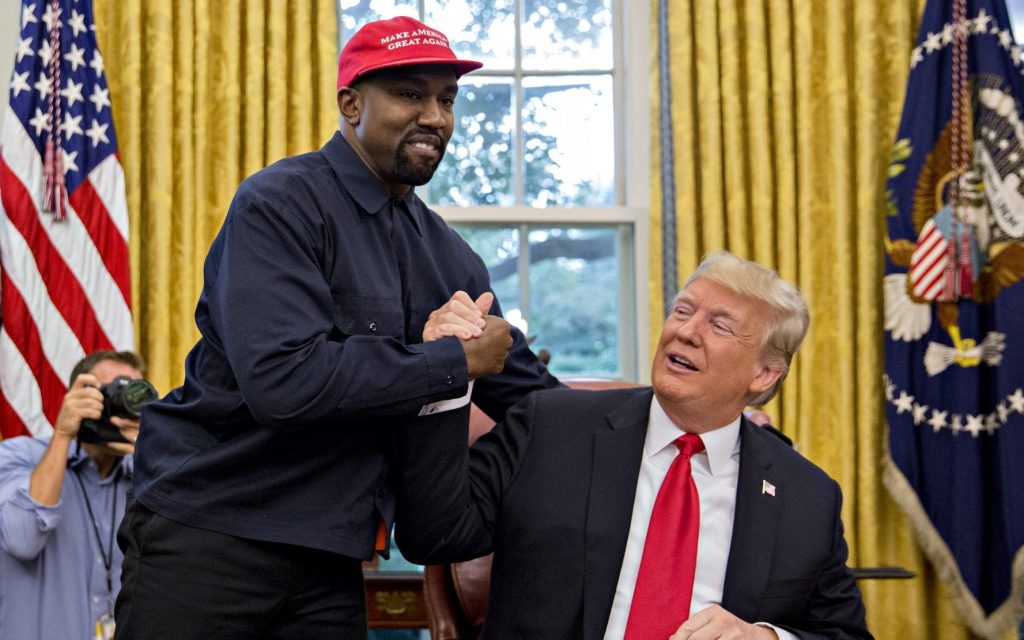 For several years the rapper's various antics have caused fans to worry. After coming out as a Trump supporter, West then announced his own 2020 presidential bid under a new political party: the Birthday Party. At a campaign rally in South Carolina, he was seen rambling, debating individual audience members, and at times, crying. In various interviews, he has rambled on almost incoherently, and his tweetstorms are now infamous.
For her part, Kim has always supported her husband and has openly discussed the difficulties of their marriage. Back in June, she shared on social media, "Anyone who has [bipolar disorder] or has a loved one in their life who does, knows how incredibly complicated and painful it is to understand… People who are unaware or far removed from this experience can be judgmental and not understand that the individual (has) to engage in the process of getting help no matter how hard family and friends try."
It appears she has finally reached her limit in the union with the unnamed source saying, "She is serious about taking the bar exam and becoming a lawyer, she is serious about her prison reform campaign. Meanwhile Kanye is talking about running for president and saying other crazy s**t, and she's just had enough of it."
Separately, a source close to Kanye alleges the rapper is sick of his wife and her family, which might have some truth to it since he has tweeted some pretty nasty things about them in the past. "I been trying to get divorced since Kim met with Meek at the Warldolf [sic] for 'prison reform,'" he said in a now-deleted July tweet. Recently, he hasn't been featured on his wife's Instagram and has largely remained out of the public eye.
With the news yet to be confirmed, the "divorce is imminent" reports are just rumors for now. We'll be following the news as more information comes out.
Comments
comments