Barbie Dreams of a Number One Album on Billboard: Nicki Minaj Rants on Why her Album Should be Number One
You would think that after Nicki Minaj released "Queen" she would maybe quiet down a bit, but Ms. Minaj is just getting started. Earlier this week stats leaked that Travis Scott would have the number one album in the world selling 225K and "Queen" is second with 190K. The "Chun Li" rapper went to pop s**t all under DJ Akademiks' comments to say that these stats were in fact "fake news."
Nicki responded to DJ Akademiks on IG! "FAKE NEWS" they're not about to mess with my good sis pic.twitter.com/ZEaBQmyXVJ

— Alex ? (@PLATINUMINAJJ) August 18, 2018
Billboard decided to post their stats of the Hot 200 charts and it turns out Nicki sold even less copies than before.
I agree with Nicki that the album sales shenanigans are getting ridiculous.

But those same shenanigans also helped Queen.

Per Billboard: pic.twitter.com/mG3NKNuk6E

— Brian Cantor (@cantorpedia) August 19, 2018
The "Run & Hide" rapper decided to do just the opposite and went on to blame Travis Scott, Kylie Jenner, Drake, Spotify, the record label, the music industry, and payola for her album not selling as much.
Travis sold over 50K of these. With no requirement of redeeming the album! With no dates for a tour, etc. I spoke to him. He knows he doesn't have the #1 album this week. I love my fans for the #1 album in AMERICA! I'll explain on #QueenRadio 4 albums in, #1 in 86 countries ♥️ pic.twitter.com/CiYEuczgm3

— QUEEN (@NICKIMINAJ) August 19, 2018
My first album sold 400K. No one is doing that with debut albums now. So I'm so grateful. I lost out on 12 hours of sales and did 200K in one week after I was supposedly cancelled. I bit my tongue last #QueenRadio but I won't On Tuesday. I love you guys so much

— QUEEN (@NICKIMINAJ) August 19, 2018
I looked at the numbers the Carters, Kanye, Nas, etc recently did. Travis sold 200K in his first week of clothes alone. I spoke to him last night & he said he's been selling clothes b4 the music. Billboard says they'll change the rules cuz of this, so it should be changed now!

— QUEEN (@NICKIMINAJ) August 19, 2018
I put my blood sweat & tears in writing a dope album only for Travis Scott to have Kylie Jenner post a tour pass telling ppl to come see her & Stormi. lol. Im actually laughing. #Queen broke the record of being number 1 in 86 countries. Thank Jesus & thank you to my fans.

— QUEEN (@NICKIMINAJ) August 19, 2018
Spotify put drake's face on every playlist but told me they'd have to teach me a lesson for playing my music 10 mins early on #QueenRadio. Even tho they've been giving away my music for free for years & I am one of the top Spotify artists of all time.

— QUEEN (@NICKIMINAJ) August 19, 2018
Spotify had to teach me a lesson but rewarded the man who has had an Apple radio show the longest; inadvertently helping the Apple platform the most. Oh I can't wait for #QueenRadio on Tuesday. They took away my promotion they had promised for the 1st cpl days b/c of this. #Queen

— QUEEN (@NICKIMINAJ) August 19, 2018
My music went up on Apple so I played it. I assumed it was on Spotify & Tidal at the same time. Spotify said that Apple tweeted fans advising #Queen was up & therefore they had to teach me a lesson. But PRAISE BE TO GOD!!!!!!

— QUEEN (@NICKIMINAJ) August 19, 2018
My label didn't want to defend me for fear of Spotify trying to teach Ariana a "lesson" too! https://t.co/1dAdbcbWVd

— QUEEN (@NICKIMINAJ) August 19, 2018
Do you know how many people subscribe to my Spotify page?????

— QUEEN (@NICKIMINAJ) August 19, 2018
Do you know how many women get systematically blackballed out of their positions in an office building & can't fight back?????

— QUEEN (@NICKIMINAJ) August 19, 2018
People are calling me thinking I'm huffing & puffing. Omg y'all this is sarcasm/dry humor. Yikes. I'm having the most iconNIC time. Come let me kiss you. ???? Who's coming to the secret show? When people call me & hear me crackin up laughing they seem so puzzled. Loosen up ?

— QUEEN (@NICKIMINAJ) August 19, 2018
The way these tweets are set up it's very reminiscent of Mr. Donald Trump and his "fake news" rampages. The fact that Nicki can rant and be upset all week then turn around to say she's joking is troubling. Here is what Twitter had to say about the whole ordeal.
first it was Travis Scott's fault so the Billboard will change the rules. then it was Kylie and Stormi's fault. then it was Spotify's fault. now it's the label's fault. because the entire world doesn't want you to have a number one album lmao

— Edward Elohim (@deezydothis) August 19, 2018
I imagine Travis Scott picking up Nicki Minaj call and saying "You Right sis… u #1 this week… " then hanging up and laughing his ass off with Kylie n stormi while they refresh billboard ?

— DJ Akademiks (@IamAkademiks) August 19, 2018
Nicki Minaj so jealous she blaming a baby as the reason why her shit flopped A FUCKING BABY BRO lmao this bitch is delusional

— JAYMVRC (@JAYMVRC) August 20, 2018
Nicki Minaj confronting stormi at the VMA's pic.twitter.com/XQU3VGJBC2

— James ? (@jvmesx) August 19, 2018
"Travis Scott debuts at #1 this week"

Nicki Minaj:

— Marcus the Barb? (@Marcus_Sniffles) August 20, 2018
Nicki Minaj on her Timeline pic.twitter.com/2XLFBsjipk

— Brandon (@TheJokerJavis) August 20, 2018
"As far as nicki minaj, Even when you got a fake ass, you can still be butt hurt!"
-YouTube comment pic.twitter.com/yzwB15wCZJ

— KingofReads (@Justinj1232) August 19, 2018
Let's play the Blame Game – The Nicki Minaj edition:

Safaree
Drake
Travis Scott
Kylie Jenner
Baby Stormi
Atlantic Records
Republic Records
Payola
Radio DJs
Billboard
Spotify
The Blogs
Anti Feminism and
Racism

But not herself or the Barbz? pic.twitter.com/WXTR2rPNV2

— .R⛈ (@r21yna) August 19, 2018
the nicki minaj meltdown continues. this woman is on ig live with the iphone cam pointed at the floor TYPING to her barbz like a real manipulative megan. she is for sure on drugs word to joe budden. pic.twitter.com/NUBbBtSgua

— kenny (@phillycustoms) August 19, 2018
What do you guys think? Is the Nicki hate train real or imaginary just like those album sales?
Comments
comments
Rolling Ray Undergoes Surgery After Wig Catches On Fire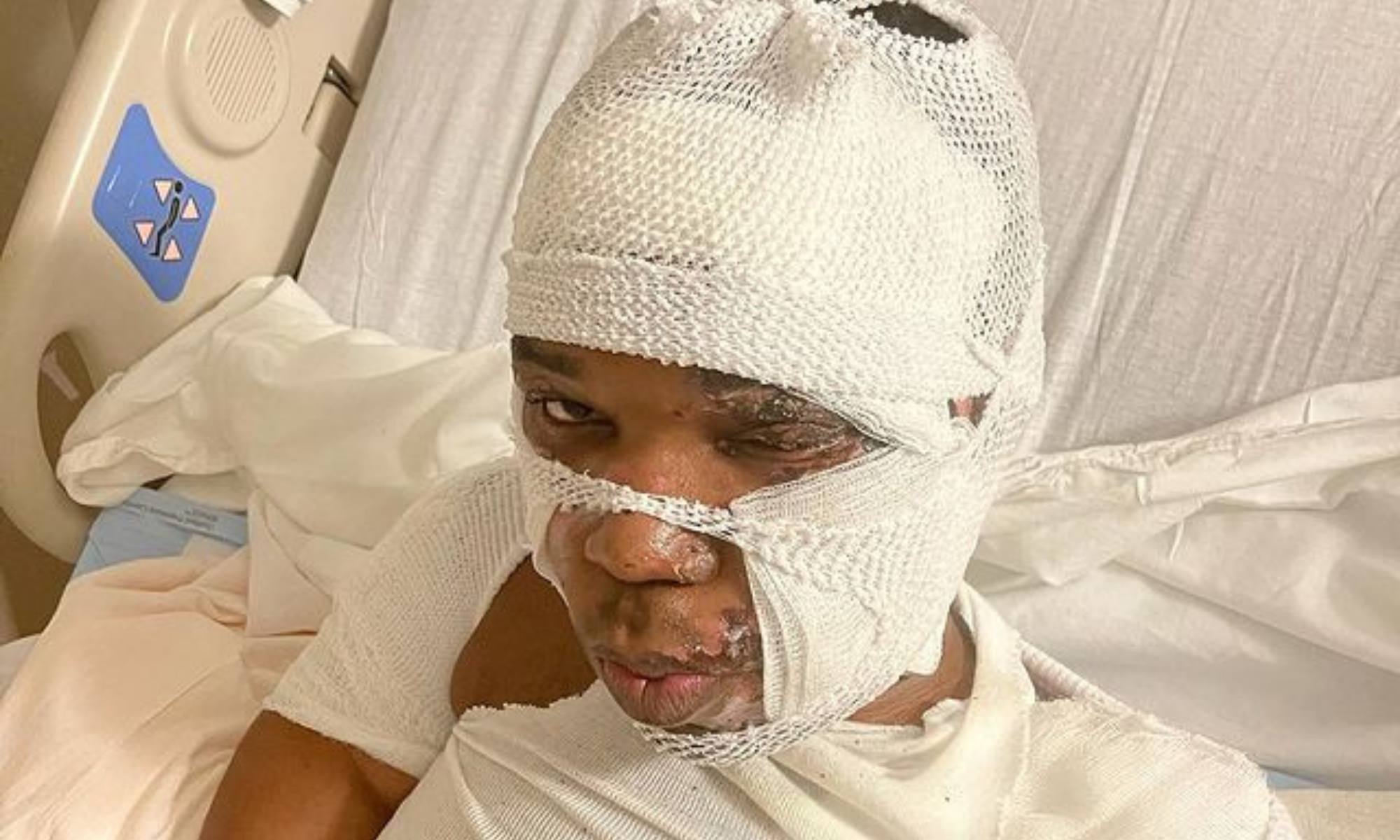 Social media star Rolling Ray underwent surgery Tuesday morning to treat serious burns on his body after his terrible wig accident last week.
In a series of IG stories, he let his audience follow along as he prepped for surgery.
Last week Rolling Ray announced he was hospitalized after his wig caught on fire! During a January 13 Instagram Live session hosted straight from his hospital bedside, he showed his severely burnt and damaged face telling viewers his "whole skin, legs, arms, feet, and everything" were burned.
In a more recent Live, Ray explained the incident that led to his whole wig catching on fire: an unfortunate smoking accident. "It just, like, lit on fire when I tried to light the cigarette," he recounted. "So I get to trying to snatch the wig off. B***h, the fire goes to my f*****g shirt, to my feet, to my legs, to my back. It's a fire everywhere, it's a fire in the whole room."
Of course the internet trolled him in a disgusting display of ableism and heartlessness. Comments like "Rolling Ray should have stopped, dropped, and rolled" and "karma's a b***h" had social media conflicted in its feelings about his accident. His sensation comes from his harsh and, often, below-the-belt reads (just last month he told Yung Miami to "dig (sic) up" her dead baby father. However, the criticism didn't stop him from responding on Twitter.
Rolling Ray might be problematic as all get-out, but we do not tolerate ableism here. We wish him well as he heals.
Comments
comments
Fantasia Reveals Gender of Baby On the Way!
On Tuesday singer-songwriter and "American Idol" winner Fantasia Barrino took to social media to reveal that she is having a baby girl, her first child with husband Kendall Taylor.
In a series of Instagram stories, Fantasia showed pink fireworks being shot off during a gender reveal party, to her and her hubby's excitement! She continued by sharing what her daughter-to-be's name will be: Keziah London Taylor.
The news comes after the couple revealed they had struggled to conceive since their 2015 marriage. During a November episode of her IG Live show "Taylor Talks," she described continuously praying for a child with her husband. Fantasia, a deeply devout Christian, was obviously elated when she shared the news.
"God I Want To Thank You!" she said in an Instagram caption. "You Gave Us A Seed even when the Doctor said that one of my Tubes [was] Closed you said Different. @salute1st I Love You King and I can't wait to see who He or She acts Like."
We can see Fantasia and family are all super excited to be welcoming a baby girl into their lives. All congratulations to her.
Comments
comments
Kim Kardashian and Kanye West Are Getting Divorced, Report Says
In a story published Tuesday evening, Page Six is reporting that Kim Kardashian and Kanye West are getting divorced, with the two already in settlement talks. The news comes after the couple spent the holiday season separately – Kanye at his ranch outside Cody, Wyoming, Kim and the kids with her famous family in southern California.
A source close to Kardashian was quoted saying, "Kim got Kanye to go up there so they could live separate lives and quietly get things sorted out to separate and divorce. She's done." Kardashian, 40, and West, 43, are said to be splitting because of marital problems directly related to Kanye's very public mental health struggles.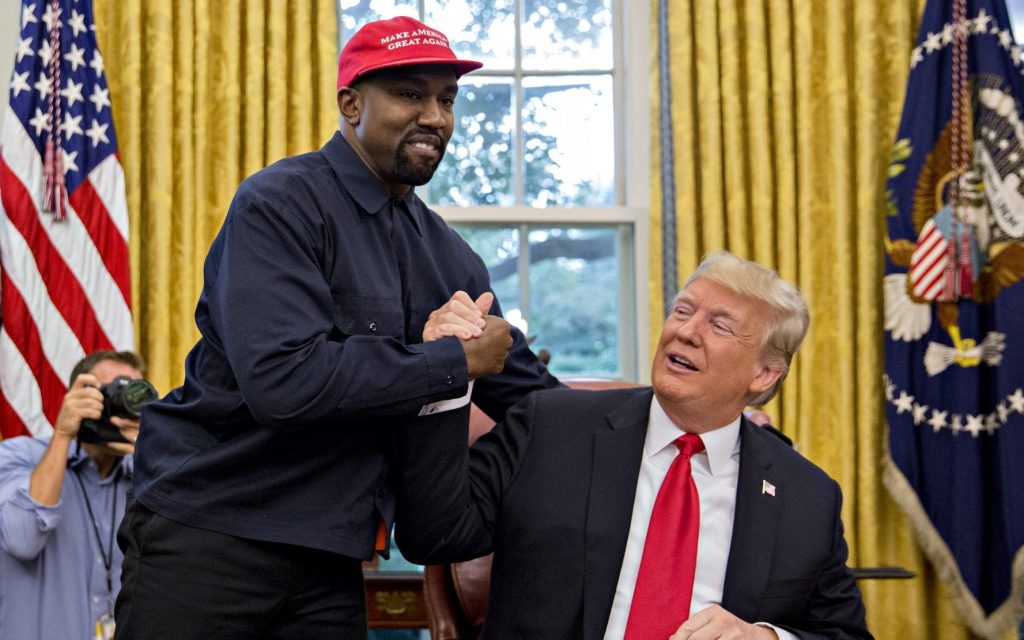 For several years the rapper's various antics have caused fans to worry. After coming out as a Trump supporter, West then announced his own 2020 presidential bid under a new political party: the Birthday Party. At a campaign rally in South Carolina, he was seen rambling, debating individual audience members, and at times, crying. In various interviews, he has rambled on almost incoherently, and his tweetstorms are now infamous.
For her part, Kim has always supported her husband and has openly discussed the difficulties of their marriage. Back in June, she shared on social media, "Anyone who has [bipolar disorder] or has a loved one in their life who does, knows how incredibly complicated and painful it is to understand… People who are unaware or far removed from this experience can be judgmental and not understand that the individual (has) to engage in the process of getting help no matter how hard family and friends try."
It appears she has finally reached her limit in the union with the unnamed source saying, "She is serious about taking the bar exam and becoming a lawyer, she is serious about her prison reform campaign. Meanwhile Kanye is talking about running for president and saying other crazy s**t, and she's just had enough of it."
Separately, a source close to Kanye alleges the rapper is sick of his wife and her family, which might have some truth to it since he has tweeted some pretty nasty things about them in the past. "I been trying to get divorced since Kim met with Meek at the Warldolf [sic] for 'prison reform,'" he said in a now-deleted July tweet. Recently, he hasn't been featured on his wife's Instagram and has largely remained out of the public eye.
With the news yet to be confirmed, the "divorce is imminent" reports are just rumors for now. We'll be following the news as more information comes out.
Comments
comments