Layzie Bone is in his feelings over comments made by Offset during a recent interview. Saying the young rapper is disrespectful, Layzie proposed a skills challenge between their groups.
What in the Breakin' 2: Electric Boogaloo is going on here?! Earlier this week, Offset stated that The Migos are "the biggest group in the world, to ever exist." Ignoring the greats that have come before the mumble trapping trio, Layzie Bone wants to set the record straight.
Hoping to provoke Offset into accepting the terms, Layzie Bone went off on Instagram to get his attention. Calling out the trio for "clown 🤡 sh*t", Layzie had this to say:
He then went on to post footage of an interview with the CEO of Quality Control music, who formed The Migos. Referencing TakeOff, the producer said his flow reminded him of the style and intensity of Bone Thugs N Harmony.
In the comments below the video, Offset said, "Let's have a bankroll challenge." Layzie Bone was quick to clapback, saying, "Y'all think money equal respect IT DOESNT this is a SKILLS CHALLENGE." He then told Offset to get his bars up. One person that was not here for the drama was Quality Control's CEO Pierre "Pee" Thomas.
No matter who's side you're on in this debate, you've got to admit it isn't a good look when your management doesn't back your skills.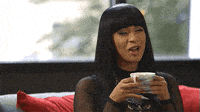 Comments
comments
Harvey Weinstein Allegedly Reaches $44 Million Lawsuit Settlement
According to several news outlets, disgraced entertainment mogul Harvey Weinstein has reached a $44 million settlement with several of his accusers and creditors. With $30 million going to survivors of his depravity and $14 million going to legal fees, Weinstein still isn't out of the water just yet. The former famed producer is set to go to trial for his many criminal charges in New York this September.
Accused of sexual harassment by more than 80 women, Harvey Weinstein is attempting to settle out of court before standing trial. He is currently only facing criminal charges for sexual violence against two women despite the many complaints waged against him. Since sexual harassment is deemed a civil violation, the outcome of this settlement could set a horrific standard for the treatment of victims of sexual misconduct.
The total sum of $44 million is set to be paid by insurance policies. However, that is contingent upon the finalization of the current agreement. The current deal states $30 million would be split between alleged victims, creditors of his former studio, and some former employees. But there will be no vindication for Weinstein in light of the #MeToo movement which has shed light on many injustices within and outside of the entertainment industry.
As Weinstein continues to hold to his "not guilty" plea, onlookers will have to await the beginning of his criminal trial, which is set for September 9th.
Comments
comments
Jussie Smollett's Case File Unsealed, Prosecution Details Public
In a completely unexpected move, a Cook County judge has ordered Jussie Smollett's case file to be unsealed. The "Empire" actor was facing 16 charges that were all abruptly dropped by prosecution. His attorney then worked to ensure case particulars would never see the light of day under the guise of maintaining Jussie's privacy. However, Circuit Judge Steven Watkins has stated the media presence of Smollett and his attorneys proclaiming his innocence has made the need for a sealed case file unnecessary. Now, news media outlets are scrambling to uncover the details of Jussie's hate crime.
What's Done In The Dark
Thursday, Judge Watkins read from a 10-page ruling, citing the actions of Smollett were "not the actions of a person seeking to maintain his privacy or simply be let alone." While acknowledging his status as an actor and performer in the public eye, Watkins expressed where he found fault in Jussie's behavior. Continuing, "it was not necessary for him to address this so publicly and to such an extent," Watkins ruled the court could not find good cause to keep the case records sealed.
An attorney from Jussie Smollett's team would not comment on whether they would attempt to appeal Watkins' decision. But there was little to be gained immediately from the ruling. As news reps wait for the criminal file to be unsealed, they have access to just a 192-page document which primarily contains the media's objections to the sealing of the file. However, the Cook County State's Attorney's Office believes more shall be revealed June 3rd.
Comments
comments
Family Feud: Kevin Hunter Jr Arrested for Assaulting Father
No one wins when the family feuds! Kevin Hunter Jr. has been arrested for assault after getting into an altercation with his father, the estranged husband of Wendy Williams. According to TMZ, the argument popped off after Senior told Junior "he needed to work hard on his own without Wendy's handouts." Talk about the pot calling the kettle black!
Wendy Williams took her son Kevin Jr. to their family home in New Jersey early Wednesday morning. Needing to grab a few things, Junior expected to just run in and pick up his belongings. But things got dicey when he bumped into his father.
While some sources are reporting that the two Kevins haven't been on good terms, things were amicable between them early on. They left the home and went to a store together, where the argument would later take place.
Arguing in the parking lot over Kevin Sr.'s recent demand for spousal support, they father and son didn't see eye-to-eye. Senior claimed that his son was being brainwashed by Wendy to reject him and then things turned violent. Kevin Senior placed his son in a headlock leaving Kevin Junior to punch him in the nose to escape the hold.
The argument was a continuation of a discussion of a night earlier that got aggressive. Tuesday evening, Kevin Senior told his son that he needed to carve out his own path for success without Wendy's money. More than a bit ironic considering Kevin's affair with Sharina Hudson was funded nearly entirely by Wendy's coins.
After police were contacted to settle the dispute, Kevin Hunter Jr. was carried away in cuffs and charged with assault. However, Kevin Hunter Sr. claims he isn't going to pursue the matter legally. In a statement concerning his relationship with his son, all Kevin Hunter Sr had to say was, "I love my son very much and I will not be pursuing this matter legally. This are not always how they appear."
Comments
comments