Having suddenly developed a conscience, Kim Kardashian West is concerned about the integrity of fashion designers who duplicate styles from iconic designers. How drôle!
It's funny, in a cosmic sort of way. A woman who has developed her brand by co-opting Black culture wants to hold companies accountable for employing a tactic she and her siblings have used for nearly a decade. Last night, Kim Kardashian West expressed her disappointment with fast fashion companies. Taking aim at online retailers like FashionNova, who quickly replicate high fashion styles for affordable prices, Kim said she was devastated. Angry that true designers could be ripped off so easily, Kim claims this could complicate business relationships with various fashion houses.
The designs in question are a slinky, black dress designed by Thierry Mugler and a gold look that Kanye commissioned for a Miami trip last summer. Within just three hours of posting the gold dress on February 8th, Missguided had it posted on their Instagram. The image is currently removed from their feed but the caption read as follows:
"The devil works hard but Missguided works harder @kimkardashian you've only got a few days before this drops online"
"I can no longer sit silent"
Kim had not publicly commented on Missguided's appropriation of her ensemble. After FashionNova released images of the Mugler duplicate, she was dismayed. This led her to release a statement in the form of several tweets, which she posted to Instagram as well.
"It's devastating to see these fashion companies rip off designs that have taken the blood, sweat, and tears of true designers who have put their all into their original ideas. I've watched these companies profit off my husband's work for years and now that it's also affecting designers who have been so generous to give me access to their beautiful works, I can no longer sit silent."
Columbused
It's interesting to note that while she is championing for the intellectual works of luxury brands, she stood by as several seasons of her husband's designs were sold as counterfeits and off-label copies. In the past, Kim Kardashian West and her siblings, excluding Kourtney, were accused of exploiting the complexities of fashion design copyright, for which there were little protections until late 2015. This makes her sudden enlightenment on ownership of intellectual property laughable for those of us who recall the many instances things looked all too familiar in Kardashian/Jenner storefronts.
"I often plan for weeks"
Hoping to salvage her relationships with luxury designers, Kim continued:
Only two days ago, I was privileged enough to wear a one-of-a-kind vintage Mugler dress and in less than 24 hours it was knocked off and thrown up on a site – but it's not for sale. You have to sign up for a waitlist because the dress hasn't even been made to sell yet. This is a way to get people to sign up for their mailing list and make people believe there is some kind of relationship between me and this fashion site. There is not.
This segment of her claims is complicated by screenshots captured by Instagram fashion blogger Diet Prada. The user alleges that not only did Kim Kardashian West conspire with FashionNova, they had photos of the design ready for their website 4 days prior to Kim's original post. Still, Kim went on with her crusade to guard high fashion designs from us poors.
My relationships with designers are very important to me. It's taken me over a decade to build them and I have a huge amount of respect for the amount of work that they put into bringing their ideas to life. I often plan for weeks, sometimes months, and even a year in advance, and I'm grateful for every fashion moment those designers and their dresses have helped me create. So, as always, don't believe everything you read and see online. I don't have any relationships with these sites. I'm not leaking my looks to anyone, and I don't support what these companies are doing."
You Only Care When It Hurts You
When Khloe allegedly copied the designs of Destiney Bleu by ordering one of every item from her "DBleudazzled" collection, Kim was remarkably silent.
Kim was nowhere to be found when Kylie supposedly copied the imagery of lip artist Vlada Haggerty and camo designs of PLUGGEDNYC.
How could we forget the time Kylie and Kendall used the likenesses of deceased rappers and rockers for those disrespectfully tacky t-shirts?
We would be remiss if we didn't mention the times Kim columbused her way through an industry. She caught fire for mimicking the recognizable Jean Paul Gautier bottle for her KKW Body fragrance. Kim worked to save face after rumors she and Kanye duplicated kid's wear from Comme des Garcons and Vetements. The entire Kardashian-Jenner clan stood accused of stealing a whole concept from Lip Lace jeweler, Tanaya Henry.
On behalf of these silenced indie designers, please miss us with your self-righteous indignation. If you turned a blind eye to it when you and your family stood to profit from the efforts of underground artists, designers, and creatives, don't cry now that you're losing the game you paid to play.
It was not intentional
In response to Kim Kardashian West's statements, FashionNova issued a response to Glamour. A representative for the online fashion store said:
"We respect the fashion community and work with a variety of vendors, designers, influencers, and celebrities to keep our style offering fresh and relevant. Kim Kardashian West is one of the top fashion icons in the world that our customers draw inspiration from. However, we have not worked with Kim Kardashian West directly on any of her projects but have been driven by her influential style.
Comments
comments
Rolling Ray Undergoes Surgery After Wig Catches On Fire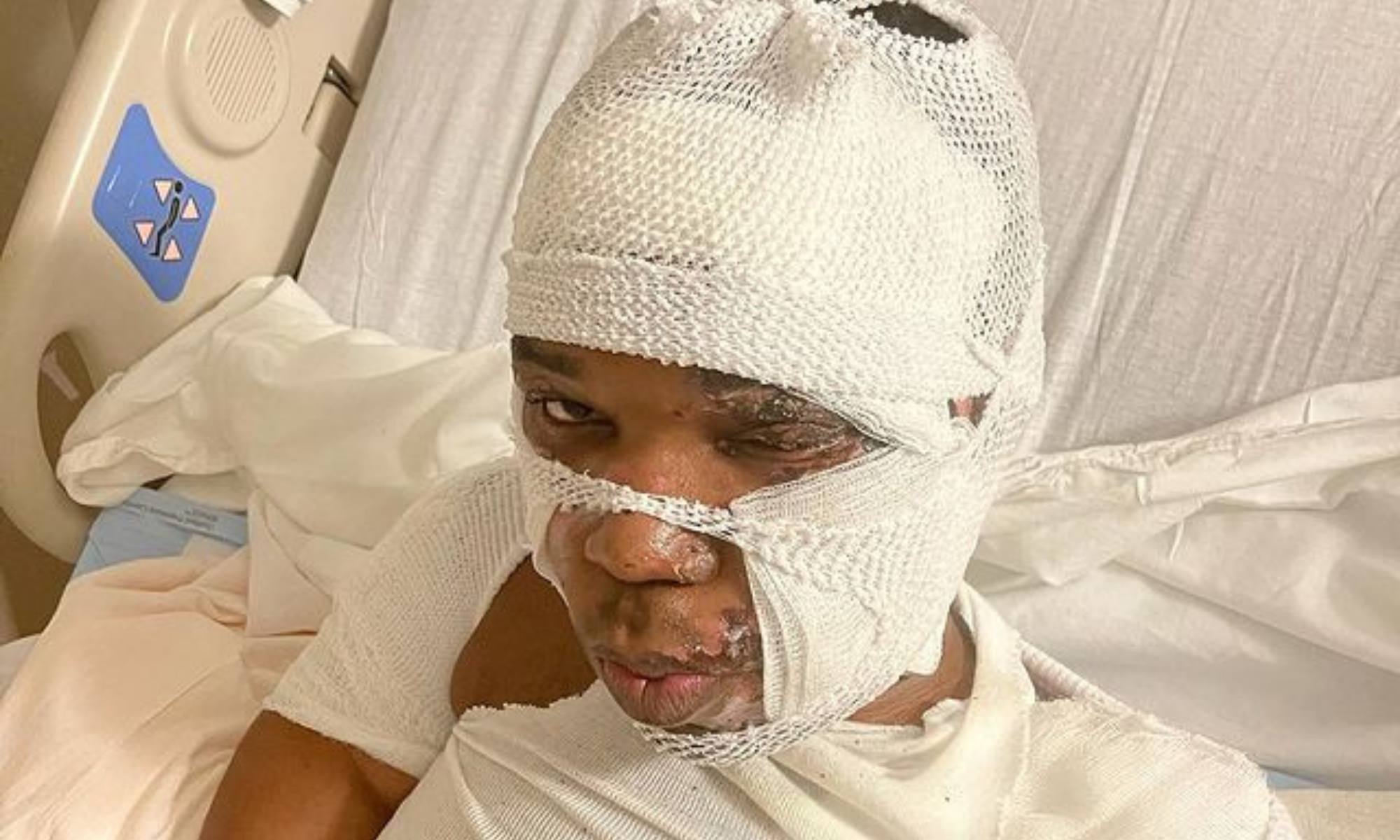 Social media star Rolling Ray underwent surgery Tuesday morning to treat serious burns on his body after his terrible wig accident last week.
In a series of IG stories, he let his audience follow along as he prepped for surgery.
Last week Rolling Ray announced he was hospitalized after his wig caught on fire! During a January 13 Instagram Live session hosted straight from his hospital bedside, he showed his severely burnt and damaged face telling viewers his "whole skin, legs, arms, feet, and everything" were burned.
In a more recent Live, Ray explained the incident that led to his whole wig catching on fire: an unfortunate smoking accident. "It just, like, lit on fire when I tried to light the cigarette," he recounted. "So I get to trying to snatch the wig off. B***h, the fire goes to my f*****g shirt, to my feet, to my legs, to my back. It's a fire everywhere, it's a fire in the whole room."
Of course the internet trolled him in a disgusting display of ableism and heartlessness. Comments like "Rolling Ray should have stopped, dropped, and rolled" and "karma's a b***h" had social media conflicted in its feelings about his accident. His sensation comes from his harsh and, often, below-the-belt reads (just last month he told Yung Miami to "dig (sic) up" her dead baby father. However, the criticism didn't stop him from responding on Twitter.
Rolling Ray might be problematic as all get-out, but we do not tolerate ableism here. We wish him well as he heals.
Comments
comments
Fantasia Reveals Gender of Baby On the Way!
On Tuesday singer-songwriter and "American Idol" winner Fantasia Barrino took to social media to reveal that she is having a baby girl, her first child with husband Kendall Taylor.
In a series of Instagram stories, Fantasia showed pink fireworks being shot off during a gender reveal party, to her and her hubby's excitement! She continued by sharing what her daughter-to-be's name will be: Keziah London Taylor.
The news comes after the couple revealed they had struggled to conceive since their 2015 marriage. During a November episode of her IG Live show "Taylor Talks," she described continuously praying for a child with her husband. Fantasia, a deeply devout Christian, was obviously elated when she shared the news.
"God I Want To Thank You!" she said in an Instagram caption. "You Gave Us A Seed even when the Doctor said that one of my Tubes [was] Closed you said Different. @salute1st I Love You King and I can't wait to see who He or She acts Like."
We can see Fantasia and family are all super excited to be welcoming a baby girl into their lives. All congratulations to her.
Comments
comments
Kim Kardashian and Kanye West Are Getting Divorced, Report Says
In a story published Tuesday evening, Page Six is reporting that Kim Kardashian and Kanye West are getting divorced, with the two already in settlement talks. The news comes after the couple spent the holiday season separately – Kanye at his ranch outside Cody, Wyoming, Kim and the kids with her famous family in southern California.
A source close to Kardashian was quoted saying, "Kim got Kanye to go up there so they could live separate lives and quietly get things sorted out to separate and divorce. She's done." Kardashian, 40, and West, 43, are said to be splitting because of marital problems directly related to Kanye's very public mental health struggles.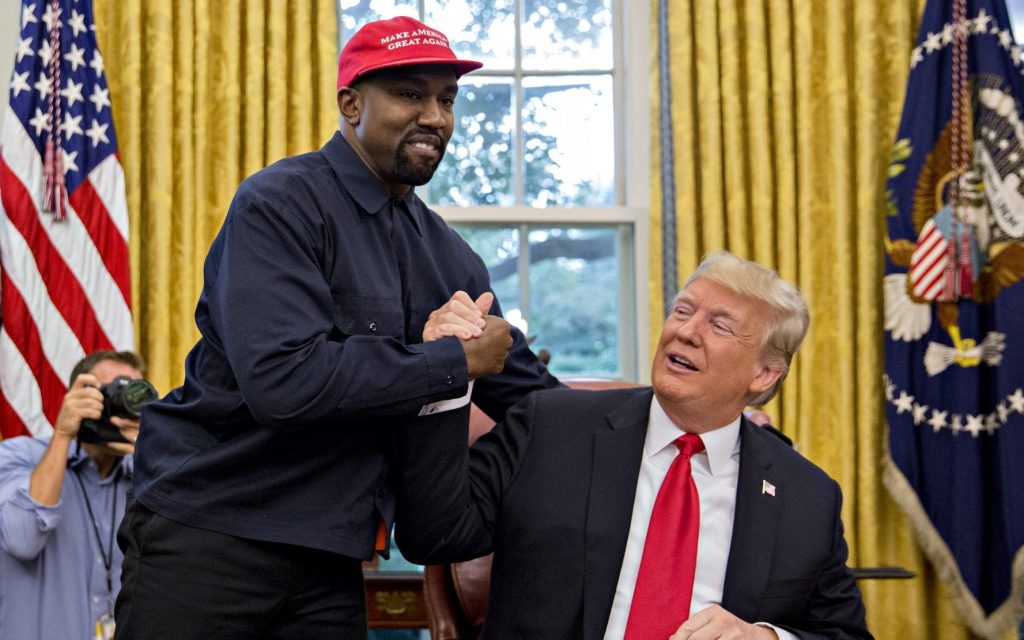 For several years the rapper's various antics have caused fans to worry. After coming out as a Trump supporter, West then announced his own 2020 presidential bid under a new political party: the Birthday Party. At a campaign rally in South Carolina, he was seen rambling, debating individual audience members, and at times, crying. In various interviews, he has rambled on almost incoherently, and his tweetstorms are now infamous.
For her part, Kim has always supported her husband and has openly discussed the difficulties of their marriage. Back in June, she shared on social media, "Anyone who has [bipolar disorder] or has a loved one in their life who does, knows how incredibly complicated and painful it is to understand… People who are unaware or far removed from this experience can be judgmental and not understand that the individual (has) to engage in the process of getting help no matter how hard family and friends try."
It appears she has finally reached her limit in the union with the unnamed source saying, "She is serious about taking the bar exam and becoming a lawyer, she is serious about her prison reform campaign. Meanwhile Kanye is talking about running for president and saying other crazy s**t, and she's just had enough of it."
Separately, a source close to Kanye alleges the rapper is sick of his wife and her family, which might have some truth to it since he has tweeted some pretty nasty things about them in the past. "I been trying to get divorced since Kim met with Meek at the Warldolf [sic] for 'prison reform,'" he said in a now-deleted July tweet. Recently, he hasn't been featured on his wife's Instagram and has largely remained out of the public eye.
With the news yet to be confirmed, the "divorce is imminent" reports are just rumors for now. We'll be following the news as more information comes out.
Comments
comments