Having suddenly developed a conscience, Kim Kardashian West is concerned about the integrity of fashion designers who duplicate styles from iconic designers. How drôle!
It's funny, in a cosmic sort of way. A woman who has developed her brand by co-opting Black culture wants to hold companies accountable for employing a tactic she and her siblings have used for nearly a decade. Last night, Kim Kardashian West expressed her disappointment with fast fashion companies. Taking aim at online retailers like FashionNova, who quickly replicate high fashion styles for affordable prices, Kim said she was devastated. Angry that true designers could be ripped off so easily, Kim claims this could complicate business relationships with various fashion houses.
The designs in question are a slinky, black dress designed by Thierry Mugler and a gold look that Kanye commissioned for a Miami trip last summer. Within just three hours of posting the gold dress on February 8th, Missguided had it posted on their Instagram. The image is currently removed from their feed but the caption read as follows:
"The devil works hard but Missguided works harder @kimkardashian you've only got a few days before this drops online"
"I can no longer sit silent"
Kim had not publicly commented on Missguided's appropriation of her ensemble. After FashionNova released images of the Mugler duplicate, she was dismayed. This led her to release a statement in the form of several tweets, which she posted to Instagram as well.
"It's devastating to see these fashion companies rip off designs that have taken the blood, sweat, and tears of true designers who have put their all into their original ideas. I've watched these companies profit off my husband's work for years and now that it's also affecting designers who have been so generous to give me access to their beautiful works, I can no longer sit silent."
Columbused
It's interesting to note that while she is championing for the intellectual works of luxury brands, she stood by as several seasons of her husband's designs were sold as counterfeits and off-label copies. In the past, Kim Kardashian West and her siblings, excluding Kourtney, were accused of exploiting the complexities of fashion design copyright, for which there were little protections until late 2015. This makes her sudden enlightenment on ownership of intellectual property laughable for those of us who recall the many instances things looked all too familiar in Kardashian/Jenner storefronts.
"I often plan for weeks"
Hoping to salvage her relationships with luxury designers, Kim continued:
Only two days ago, I was privileged enough to wear a one-of-a-kind vintage Mugler dress and in less than 24 hours it was knocked off and thrown up on a site – but it's not for sale. You have to sign up for a waitlist because the dress hasn't even been made to sell yet. This is a way to get people to sign up for their mailing list and make people believe there is some kind of relationship between me and this fashion site. There is not.
This segment of her claims is complicated by screenshots captured by Instagram fashion blogger Diet Prada. The user alleges that not only did Kim Kardashian West conspire with FashionNova, they had photos of the design ready for their website 4 days prior to Kim's original post. Still, Kim went on with her crusade to guard high fashion designs from us poors.
My relationships with designers are very important to me. It's taken me over a decade to build them and I have a huge amount of respect for the amount of work that they put into bringing their ideas to life. I often plan for weeks, sometimes months, and even a year in advance, and I'm grateful for every fashion moment those designers and their dresses have helped me create. So, as always, don't believe everything you read and see online. I don't have any relationships with these sites. I'm not leaking my looks to anyone, and I don't support what these companies are doing."
You Only Care When It Hurts You
When Khloe allegedly copied the designs of Destiney Bleu by ordering one of every item from her "DBleudazzled" collection, Kim was remarkably silent.
Kim was nowhere to be found when Kylie supposedly copied the imagery of lip artist Vlada Haggerty and camo designs of PLUGGEDNYC.
How could we forget the time Kylie and Kendall used the likenesses of deceased rappers and rockers for those disrespectfully tacky t-shirts?
We would be remiss if we didn't mention the times Kim columbused her way through an industry. She caught fire for mimicking the recognizable Jean Paul Gautier bottle for her KKW Body fragrance. Kim worked to save face after rumors she and Kanye duplicated kid's wear from Comme des Garcons and Vetements. The entire Kardashian-Jenner clan stood accused of stealing a whole concept from Lip Lace jeweler, Tanaya Henry.
On behalf of these silenced indie designers, please miss us with your self-righteous indignation. If you turned a blind eye to it when you and your family stood to profit from the efforts of underground artists, designers, and creatives, don't cry now that you're losing the game you paid to play.
It was not intentional
In response to Kim Kardashian West's statements, FashionNova issued a response to Glamour. A representative for the online fashion store said:
"We respect the fashion community and work with a variety of vendors, designers, influencers, and celebrities to keep our style offering fresh and relevant. Kim Kardashian West is one of the top fashion icons in the world that our customers draw inspiration from. However, we have not worked with Kim Kardashian West directly on any of her projects but have been driven by her influential style.
Comments
comments
K Michelle on R Kelly: "If I Talk, Everybody Going to Jail"
During an interview with Nick Cannon on Power 106, K Michelle dished about her upcoming album, past struggles, and complicated working relationship with R. Kelly. K Michelle admitted her feelings surrounding the disgraced R&B singer/songwriter's legal woes are very complex.
K Michelle is no stranger to controversy. The singer once heralded for her academic achievements and involvement at FAMU, has a complicated past that includes a fuzzy professional relationship with R. Kelly. Admitting he is controlling, she says it's difficult for her to watch him be discarded for his actions. She admits she isn't defending him but wants the public to "keep the same energy."
As Nick Cannon led up to inquire about her past experiences with R. Kelly, he empathized with her. He waxed poetic that Black people were "castrating members of the community that brought so much joy to us.", a sentiment with which she agreed. Continuing that he was indifferent because he had known a different side of R. Kelly, Nick asked K. Michelle what was her outlook on the situation after being so close to the singer. She seemed reluctant to judge.
Stating "I know right is right, and wrong is wrong, but I don't have a heaven or a hell to put this person in.", K Michelle thinks the public's response to Kelly's actions is inconsistent. Referencing Elvis' taboo relationship with 14-year-old Priscilla Presley, she alluded to the lack of outrage when one of the biggest stars in history "picked his girlfriend up from school". As for how she feels about R. Kelly's fall from grace, K Michelle shared she was in the studio as he was apprehended and broke down.
Watching in dismay with famed producer Jazze Pha, K Michelle said: "I was looking through the booth at the tv and to be standing in the booth and to see that — that was a lot — I just lost it." Sharing she had a different experience as he controlled only her music, K Michelle says "If I talk, everybody is going to jail."
Both Nick and K Michelle admit they, along with others, turned their backs on his wrongdoing, but have grown to respect the survivors that are coming forward.
Comments
comments
Cuba Gooding Jr Accused by 14 Women of Sexual Abuse
After being accused of misdemeanor sex abuse stemming from a reckless night at a Manhattan night club, Cuba Gooding Jr is facing 12 additional accusations of misconduct. The once reputable actor has entered his not guilty plea and will face fourteen women who claim they've experienced abuse at his hands.
Tuesday, Cuba Gooding Jr appeared in a Manhattan Supreme Court to answer for charges from an incident that occurred in June. A woman approached the NYPD after being groped by Gooding Jr on the dancefloor. Her call to action led the NYPD to open an investigation which has resulted in prosecutors indicting the actor on four misdemeanor counts. Prosecutors have evidence that Cuba Gooding Jr. has assaulted 12 additional women and plan to bring each complainant in to prove the actor's malicious intent.
Despite the severity of the charges, Cuba Gooding Jr appeared to be unphased during the proceedings. The actor responded to the accusations in court with a confident not guilty plea and was then released to his legal team. Yet, a questionable statement made by his representation stood out for it's comparisons to accusations waged against Presidential candidate and former VP Joe Biden. Referencing a handsy encounter with a fellow politician, the attorney Mark Jay Heller said the following:
"This indictment constitutes a distorted overreaction pandering to the current hypersensitive climate where innocent common-place gestures are now misperceived and mischaracterized as offensive as exemplified by the incredible condemnation of former Vice President Joseph Biden, who innocently touched a woman's shoulder."
As they exited the courthouse, fans expressed their support and reporters attempted to get a statement. However, Gooding Jr. and his lawyer refused to respond to any inquiries.
Comments
comments
Todrick Hall Called Out by Former Dancer for Colorism and Outstanding Debts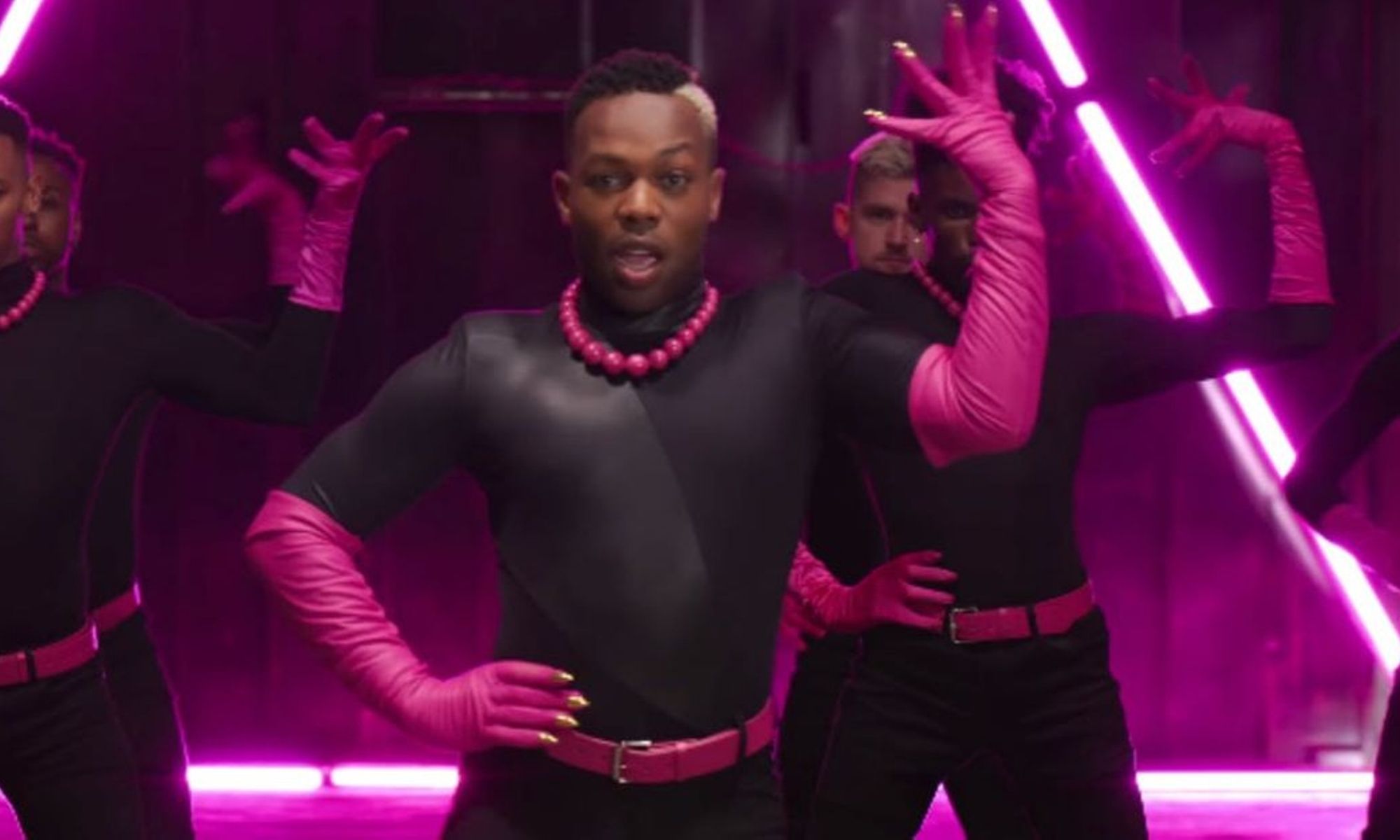 "He is talented indeed, but that talent is squandered by coonery." Twitter tea is piping hot with details about what it's truly like to work with Todrick Hall. The multi-faceted YouTuber, best known for his original songs and parodies, has been accused by a former dancer for questionable payment practices and 'off-color' behavior.
BBHMM
Dancer/choreographer Thom White shared some disappointing details about what goes on behind the
scenes of a Todrick Hall production. Through a series of juicy tweets, he spilled tea about Todrick's onset colorism and poor business management. Thom, who was featured in 'Nails, Hair, Hips, Heels' and Todrick's recent release titled 'F*G', stated the singer frequently hires multitudes of dancers for unpaid gigs. Reminiscing over the first shoot, Thom says Todrick needed more than 60 performers for the job but lamented he did not have the budget to compensate everyone accordingly. Acknowledging he wasn't prepared to bear the expense of his talent, Todrick still boasted how much he was spending on the production of the video, which was $60,000 at the time.
He reads virtually all comments about him online. 1 time He told us the entire Ballroom scene lit a fire up his ass (rightfully so) for using the whitewashed term "SHABLAM" instead of what it actually is… A DIP. pic.twitter.com/HoPQBLZehw

— Selina Kyle (@thomeography) October 15, 2019
"This is looking a little too chocolate"
Adding further insult to injury, Thom shared Todrick often made comments about the sheer number of Black dancers in his ensemble and went so far as to request "lighter people" to stand behind him. According to Thom, a tour dancer overheard the comments as well. During Thom's second appearance, a paid opportunity, Todrick remarked it was weird that 'F*G' was his first time having an exclusively Black cast for his video. The 'Nails, Hair, Hips, Heels' video was subjected to harsh criticism for its outright whitewashing of ballroom culture. During a Ballroom scene, the infamous 'Dip' was renamed "shablam" and negatively received by viewers. However, Todrick was unmoved by Thom who attempted to explain the importance of maintaining the lingo of a heavily appropriated space.
A Scammer?!
When it comes to paying what is owed, Todrick allegedly has a history of underperforming. The entertainer has been accused of non-payment by numerous dancers including Thom White, RDPR alum Manila Luzon, and a production assistant. Claiming to have worked on Todrick's Forbidden visual album, the crew member says "Team Todrick" wasn't responding to invoices, leaving several teams to threaten a walk-out. Manila stepped into Todrick's Twitter mentions to nudge him about non-payment for hosting his 2018 Halloween Ball. But the details of Thom's attempts to collect payment take the cake. After failing to remit the funds, Todrick ghosted the dancer, ignoring his calls, texts, and Instagram direct messages. Even reaching out to agencies to collect the debt was unsuccessful. According to Thom, several agencies tried to help but BLOC came right out and said Todrick's camp was "bad, in general", implying they refrain from doing business with him because of his history.
Todrick's money woes can be tracked all the way to 2010 when the American Idol contestant accepted money from the families of children who aspired to perform in a failed "Oz, The Musical" production. Still, he isn't taking this recent exposé to heart. Choosing to dignify Thom's comments with a single tweet response, Todrick only had this to say in his defense.
Check out the entire exchange below.
UPDATE! Todrick Hall has reached out to the dancer to reconcile.
Thoughts?
Comments
comments