Just last month, Kim called Ray J a pathological liar. Now we're all wondering if he was telling the truth after all. New footage has surfaced of Mrs. West smoking an unidentified substance from a glass peen.
When Kim made claims that she was high on ecstasy during their infamous sex tape, Ray J slammed it as a lie. Now, there's a new portion of the sex tape that includes Kim smoking from a penis-shaped pipe. While many have speculated that it's marijuana, we aren't so sure!
The tape has been exclusively provided to RadarOnline. Kim can be seen playfully sucking the pipe placed between Ray J's legs, exposing her boobs, and inhaling clouds of smoke from Ray J's blunt.
In a recent episode of Keeping Up With The Kardashians, Kim discussed that she had taken drugs before making the tape but only mentioned ecstasy. Scott seemed shocked by her admission saying, "You were high on ecstasy when you did that sex tape?" Kim replied, "Everybody knows it. My jaw was shaking the whole time."
A source has commented that Kanye is furious with the resurface and we know he has a history of disapproving of her racy posts. Whether he feels Ray J is to blame is up for debate. With Beyoncé trending yesterday for a stellar performance at the Global Citizen Festival, maybe a certain "cool mom" decided to leak the tape for some buzz.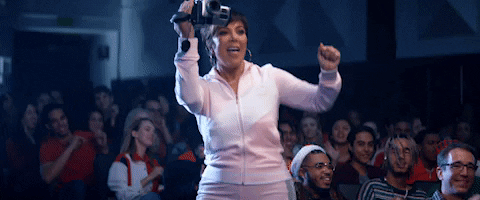 Comments
comments
Wendy Williams Reveals She's Been Living in "Sober Home"
For years people scolded Wendy for never spilling her own tea. Well, here it is. Wendy Williams has been living in a "sober home" to quietly get treatment for a long unresolved addition to cocaine.
Revealing a secret known only to her husband, Kevin Hunter, Wendy says although she has always been candid about her cocaine use, she never sought treatment. The daytime television gossip queen shared with her audience that after each episode is filmed she goes to her Pilates class and then heads to several meetings across the city before ultimately returning to her group home. Driven by a "24-hour sober coach", Wendy has been rooming at a facility where it's "doors locked by 10 pm, lights out by 10pm." Detailing her evenings, she says, "I go to my room and stare at the ceiling and fall asleep to come here and see you."
"It's my truth."
Over the course of her career, Wendy Williams has discussed her drug use multiple times. However, when it comes to how she stopped, Wendy says, "I never went to a place to get the treatment — I didn't know how, except God was just sitting on my shoulder and I just stopped." While she was seeking professional help for her addiction, Wendy said she did not confide in her other family members. As for whether her stay in the group home contributed to her absence from January to March 4th, we can't be sure. A fractured shoulder and ongoing battle with Graves' disease are credited as responsible for her extended break.
Wendy's admission has been applauded by many who want to remove the stigma surrounding drug addiction discussions. Many have taken to Twitter to share their love and support for her. Recently, Wendy's foundation partnered with an organization geared toward branching treatment and long-term recovery. She hopes that by being open about her struggle, other will be inspired to get the help they need.
If you or someone you know is in need of treatment or counseling for substance abuse, please contact the helpline at 1-888-633-3239 or visit drughelpline.org for further assistance.
Comments
comments
After Saying "F*ck Y'all" For Islamophobic Comments, Jess "Ain't" Hilarious Offers Half Ass Apology
Jess Hilarious finally offers an excuse to why she racially profiled 4 Sikh men while boarding a plane. The incident took place Sunday afternoon and after being called out Jess with the Mess & also xenophobia continued to post on her Instagram account as she didn't have a care in the world. Sis responded to fans that by deleting comments and twerked on to the beat of bigotry.
Now she has a 4 Page Letter on her notes app that she wants to try to read in an Instagram video. Take a look at the video and tell us what you think.
Jess claims no PR manager helped her with it but you can believe your ass that executives over at FOX told her to get it together.
Do you think the apology was genuine?
Comments
comments
J.K. Rowling Gets Dragged After Saying Dumbledore and Grindelwald had "Intense" Relationship
JK Rowling must be taking her cues from Tumblr fan fics. In news that no one expected, JK revealed Dumbledore and Grindelwald were once involved in an "intense sexual relationship." But fans are scratching their heads wondering why her characters are never openly gay in the films or the books.
Stemming from a thread that quotes the author, Rowling revealed she was "less interested in the sexual side." Recent updates show that JK must be far more interested than she's leading on and fans aren't having it! The response to this new information has readers saying "Wingardium Leviosa" to her wig.
Chief among her fans complaints is the lack of queer representation in her novels coupled with her frequent highly sexual updates that serve as attempts to maintain relevance. In addition, her extra details frequently complicate what readers already know from the books. In September 2018, one reveal inadvertently made Neville Longbottom a murderer.
Fans of her beloved wizarding world have been shading her endlessly since the unwarranted reveal, but JK has yet to respond to any of the criticism.
Comments
comments