In the interest of self-preservation, I decided not to watch the Grammy's. This morning my curiosity got the best of me. I wasn't too interested in who won what, I just wanted to see the performances. Now, I want to bleach my eyes.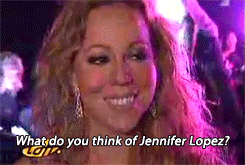 After hearing that Ariana Grande wasn't going to hit the stage, and seeing their revised list of performers, I didn't plan to watch. There hasn't been anything fascinating about the so-called biggest night of music since Beyoncé graced the stage while pregnant with Sir and Rumi. But something changed my mind. CBS This Morning compiled several lists of the most tweeted performers, celebs, and songs from the evening. I noted the absence of J.Lo's name.
No one asked for this
How was it possible that a tribute to one of the most groundbreaking record labels and genres of music went off with a flicker instead of a bang? I blame The Academy. Instead of choosing any number of talented artists who were at one time signed to Motown, they chose an outsider. Jennifer Lopez isn't from Detroit and to my knowledge has never even performed there. So, what made her qualified to take an exclusively Black sound from an exclusively Black label and give it the Gina Rodriguez treatment?
Jennifer Lopez isn't from Detroit and to my knowledge has never even performed there. So, what made her qualified to take an exclusively Black sound from an exclusively Black label and give it the Gina Rodriguez treatment?
Click To Tweet
I'm taken aback by the absolute audacity, the disrespect required to believe that Jennifer "Ashanti made my whole career" Lopez could do better than any artists signed to Motown or any one of its subsidiaries. When I consider a list of artists that could have given us a phenomenal, engaging, STAN worthy performance, my head spins.
Mya
Ne-Yo (with someone that's not J.Lo)
Toni Braxton
Babyface
Ashanti
India.Arie
Jason Weaver
Tony! Toni! Toné!
Shanice
Queen Latifah (She can SING)
Brian McKnight
Johnny Gill
The Entire DeBarge Family
The Entire Jackson Family
Boys II Men
Living Legends like Gladys, Stevie, Anita Baker, etc!
I would have even accepted Shamari "Shoulder Bouncin" DeVoe. I wanted a Dreamgirls film reunion of Beyoncé, Anika Noni Rose, and Jennifer "Screamifer" Hudson and instead received a Paper Bag Test, American Bandstand-style tribute.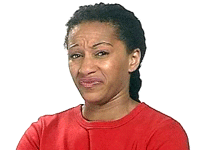 She Could Never
To exploit my discomfort while writing this, I reviewed the performance again. Further disappointing myself, I observed the outright lack of Black representation in the performance altogether. Where were the Black dancers? Were they not available? Even audience reactions were distinctly fair-skinned. People understand that Motown as both a record label and sound were developed to bridge the racial divide. Still, the roots of that music are undeniably Black and American. For many of us, particularly Detroiters, Motown music is directly connected to the Civil Rights Movement.
Abdul "Duke" Fakir of The Four Tops said, "We looked at Martin Luther King and we thought, he's doing the same thing on foot that we're doing on the radio. I like to think that we were softening the blow for him a little bit." Mary Wilson of The Supremes shared the same sentiment. In a statement from 2009, Wilson said:
The experience we had known being Black was not being bona fide citizens, not being able to drink out of the same water fountains, playing segregated audiences. When that started to fall away, and you saw that music was one of the components that was helping it fall away, that's when it really felt like we were doing something significant."
Tell me where, from those statements, from the gravity of those experiences, a woman who built her career off the vocals and work of a Black woman deserved to be the mouthpiece for such a showcase.
Comments
comments
With Integrity, Colin Kaepernick and Eric Reid Settle NFL Collusion Case
Without folding to the organization's superiors, Colin Kaepernick and Eric Reid have emerged victorious, proving you can maintain your integrity and still be successful.
Just two days after Steve Harvey "coached" Mo'Nique on the benefits of placating industry elites and putting integrity aside for money, Colin Kaepernick's attorney made an unexpected announcement. The athlete-turned-activist has settled his suit against the NFL over collusion to keep him out of the league.
Answering Injustice with Justice
Following National Anthem protests to bring awareness to injustices that oppress Black people and other people of color, the NFL punished Kaepernick. The league left him unsigned through the off-season and through 2017 training camps. This led to speculation that his departure from the league would be permanent and was caused by being blackballed.
In 2017, Eric Reid filed a grievance letter with the NFL. The letter alleged that under the influence of Donald Trump, the league conspired to prevent further employment opportunities because Reid was the second person to participate in National Anthem protests. Kaepernick and Reid shared the same legal representation during their similar cases. However, Reid remained employed and suffered several mandatory drug tests with 7 occurring during the 2018 season alone.
Nearly two-and-a-half years removed from the initial incident, Kaepernick and Reid's agreement with the NFL has been reached, but with certain terms. In a joint statement issued by their legal representation, both Kaepernick and Reid are subject to a confidentiality agreement which demands no further comment on the issue.
As of now, no one knows the amount either of the former teammates has been paid to settle their dispute. However, sports experts are speculating Kaepernick was paid within the range of $60 to $80 million for lost wages. Regarding what he will do with his earnings, Kaepernick has been committed to activism across the country. His Million Dollar Pledge has concluded, but the athlete remains invested in the Know Your Rights Camp, which he founded in 2016. The free campaign was established to raise awareness on higher education, self empowerment, and proper law enforcement interaction in various scenarios.
Now that Kaepernick and Reid have settled their dispute, do you think Kaepernick should return to football? Or should he remain focused on activism and philanthropy?
Comments
comments
Dapper Dan Meets With Gucci, Develops Inclusion Action Plan
Following the celebrity supported Gucci boycott, Dapper Dan met with the brand to discuss diversity, inclusion, and accountability. Their meeting concluded, the cultural icon of hip-hop fashion design plans to hold all fashion houses accountable for diversity and inclusivity within their respective brands.
Daniel "Dapper Dan" Day, along with a team of experts, approached Gucci with demands that the fashion house acts in the best interest of underrepresented groups. Comprised of ninety percent people of color, the team of corporate experts sat down with Gucci executives to develop a long-term action plan to make amends for a racially-insensitive balaclava design.
The $890 sweater featured a balaclava that, when extended, covered the wearer and mimicked blackface. Causing an immediate social media uproar, Gucci removed the sweater and acknowledged their mistake. Dapper Dan, who frequently used the brands imagery while establishing himself as a hip-hop couturier, was taken aback.
No Excuses
In 2017, recognition from Jay-Z and Black Twitter earned Dap a partnership with the luxury clothier. Dapper Dan partnered with Gucci's CEO and creative director to develop a line of men's wear. Ultimately, this resulted in a new atelier which opened in Harlem in 2018, making Dapper Dan of Harlem the first luxury fashion house in the Manhattan neighborhood. Still, this history of partnership and accomplishment did not muddy Dan's feelings about Gucci's despicable error.
Pledging to hold the brand accountable for their error, Dapper Dan and the corporate elite met with Gucci and discussed how the brand planned to atone for their cultural ignorance. Upon news of his meeting, celebrities who were participating in the boycott took to social media to share their discontentment. This prompted Dapper Dan to release a statement in defense of his meeting. He checked the culture on their disposal of Black fashion brands along with acknowledging the lack of opportunity for aspiring designers.
We have to LEARN TO EARN. What happened to all the Black fashion brands that failed since the '80s? Was it because they didn't get Black support, or was it because they didn't know the business? Do you expect our young Black designers to spend 30+ years mastering fashion by teaching themselves as I did? How do you expect them to compete with the big brands if they don't REALLY know the business? They need jobs and internships within these big brands so that they can learn and then branch out on their own.
We Must Hold Everyone Accountable
Addressing the opposition, Dapper Dan remarked that those who wanted to continue to boycott were free to do as they pleased. Before ending his statement, he added, "if anyone should be boycotted, it's the brands that won't give our young people an opportunity to learn. In an additional Instagram post featuring Floyd Mayweather Jr. and Jay-Z, Dapper Dan called out artists who purchased clothes on credit and then never patronized his business again once they achieved fame. Both the athlete and rapper-turned-business-mogul were integral in Dan's reestablishment process after other luxury brands robbed him of his designs.
Insisting we must not only hold the brands accountable, but we must have a plan of action to amend the mistake and move forward, Dapper Dan invited Gucci to join the 21st century with new diversity and inclusivity policies. Their meeting, facilitated by a round-table of nearly ninety percent people of color, birthed an action plan for immediate implementation. Following the conclusion of their meeting, Gucci released a statement apologizing and outlining their long-term action plan to address culture and diversity awareness in the company.
Mediation, Resolution, Progress
Several key points of their intended plan include the creation of several jobs for global and regional directors for diversity and inclusion, a global learning program for diversity and inclusivity awareness, and a global exchange program. The company is also committing to a multi-cultural design scholarship. The 12-month fast track program, which partners with fashion schools, will amplify opportunities to underrepresented groups which will lead to full-time employment. Schools of focus for the scholarship are in New York (Harlem), Nairobi, New Delhi, Beijing, Hangzhou, Seoul, Tokyo, Beirut, London, and Dubai.
These immediate actions were developed with Dapper Dan, expert industry leaders, and Marco Bizzarri, Gucci's current President and CEO. While many hold the ideology that you should not applaud a fish for swimming, it is important to remember that Gucci's efforts are far above and beyond other companies, i.e. H&M.
Following H&M's disastrous "Coolest Monkey In The Jungle" debacle, the company hired just two diversity leaders for their Global and North American markets and issued a public apology. The company has been unable to recover from their mistake which caused The Weeknd and G-Eazy to reject collaboration opportunities. One-year removed from their failure, H&M has recently announced 160 store closings worldwide.
Given Gucci's response to their racist design and proposals for improvement, will you continue to boycott?
Comments
comments