In the interest of self-preservation, I decided not to watch the Grammy's. This morning my curiosity got the best of me. I wasn't too interested in who won what, I just wanted to see the performances. Now, I want to bleach my eyes.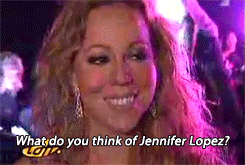 After hearing that Ariana Grande wasn't going to hit the stage, and seeing their revised list of performers, I didn't plan to watch. There hasn't been anything fascinating about the so-called biggest night of music since Beyoncé graced the stage while pregnant with Sir and Rumi. But something changed my mind. CBS This Morning compiled several lists of the most tweeted performers, celebs, and songs from the evening. I noted the absence of J.Lo's name.
No one asked for this
How was it possible that a tribute to one of the most groundbreaking record labels and genres of music went off with a flicker instead of a bang? I blame The Academy. Instead of choosing any number of talented artists who were at one time signed to Motown, they chose an outsider. Jennifer Lopez isn't from Detroit and to my knowledge has never even performed there. So, what made her qualified to take an exclusively Black sound from an exclusively Black label and give it the Gina Rodriguez treatment?
Jennifer Lopez isn't from Detroit and to my knowledge has never even performed there. So, what made her qualified to take an exclusively Black sound from an exclusively Black label and give it the Gina Rodriguez treatment?
Click To Tweet
I'm taken aback by the absolute audacity, the disrespect required to believe that Jennifer "Ashanti made my whole career" Lopez could do better than any artists signed to Motown or any one of its subsidiaries. When I consider a list of artists that could have given us a phenomenal, engaging, STAN worthy performance, my head spins.
Mya
Ne-Yo (with someone that's not J.Lo)
Toni Braxton
Babyface
Ashanti
India.Arie
Jason Weaver
Tony! Toni! Toné!
Shanice
Queen Latifah (She can SING)
Brian McKnight
Johnny Gill
The Entire DeBarge Family
The Entire Jackson Family
Boys II Men
Living Legends like Gladys, Stevie, Anita Baker, etc!
I would have even accepted Shamari "Shoulder Bouncin" DeVoe. I wanted a Dreamgirls film reunion of Beyoncé, Anika Noni Rose, and Jennifer "Screamifer" Hudson and instead received a Paper Bag Test, American Bandstand-style tribute.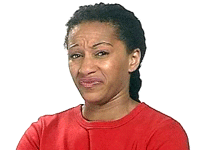 She Could Never
To exploit my discomfort while writing this, I reviewed the performance again. Further disappointing myself, I observed the outright lack of Black representation in the performance altogether. Where were the Black dancers? Were they not available? Even audience reactions were distinctly fair-skinned. People understand that Motown as both a record label and sound were developed to bridge the racial divide. Still, the roots of that music are undeniably Black and American. For many of us, particularly Detroiters, Motown music is directly connected to the Civil Rights Movement.
Abdul "Duke" Fakir of The Four Tops said, "We looked at Martin Luther King and we thought, he's doing the same thing on foot that we're doing on the radio. I like to think that we were softening the blow for him a little bit." Mary Wilson of The Supremes shared the same sentiment. In a statement from 2009, Wilson said:
The experience we had known being Black was not being bona fide citizens, not being able to drink out of the same water fountains, playing segregated audiences. When that started to fall away, and you saw that music was one of the components that was helping it fall away, that's when it really felt like we were doing something significant."
Tell me where, from those statements, from the gravity of those experiences, a woman who built her career off the vocals and work of a Black woman deserved to be the mouthpiece for such a showcase.
Comments
comments
#MyWhitePrivilege Spotlights Further Racial Disparities
Employing the hashtag #MyWhitePrivilege, Twitter users have shed light on the various ways they've survived interactions that frequently claim the lives of Black or brown people.
Everyone knows that the justice system unfairly prosecutes Black and brown people at a rate far harsher than their white counterparts. But the extent to which white people avoid experiencing the treatment people of color face in America is vast. One user described their experience growing up in a small town with no Black population:
"Growing up in a small town with no Black folks meant that the poor were often scapegoated. Anytime something happened or went missing, the cops were at our house looking for my brother. We survived all of those interactions though."
As unsurprising as their experience was, they continued with details that truly highlight disparity in racial treatment with regard to the prison industrial complex. Not only did their brother evade prison, they received rehabilitation, therapy to deal with their traumas, and suffered no loss of education or employment opportunities. Throughout the thread of tweets, other users shared similar experiences with the law where despite their behavior or knowledge of their criminal history, they avoided punishment.
My ex sold $700 worth of E to a cop and got ten days of weekend jail. It ended up like six days because of his "good behavior."

The cops came to my house for a wild party and we could not stop laughing to his face that his name was Stoner. We got a warning. #MyWhitePrivilege

— Maggie The Awesome (@brainofmaggie) April 2, 2019
My high school was mostly POC, probably less than 10% white. I ditched school by walking out the front gate where a school cop stood, I did this almost daily for a year. I watched the cops stop students of color doing the same thing. The cops were POC too. #MyWhitePrivilege

— gracelinroses (@gracelinroses) April 4, 2019
Left my backpack in a train station and came back to 15 cops w/ the bomb squad en route. When I picked up my bag, a (white) cop asked if it was my back and what was in it. I said "Yeah and I dunno… I mean… books and stuff?" He let me go without a search… #MyWhitePrivilege

— Matthew Gadbois (@gadbois_matthew) April 18, 2019
I forgot to get a visa or esta to go to the US. I apologised at Customs. Got to sit in a room full of people of colour for all of 20 minutes while some one made a decision. Stamp in passport and off I went. #MyWhitePrivilege

— Kate Matheson (@KateMatheso) April 1, 2019
As Black Twitter users read the replies, some were struck with awe and others reflected on the struggles they faced. Many lamented over the difficult conversations they prepared to have with their children. The nearly 20K replies contain experiences with law enforcement through local authorities, TSA, Immigration officers, and even school police.
Comments
comments
Not On Our Watch! Howard Uni President Bans Campus Colonizers
As a response to student reports of unauthorized use of The Yard, Howard University President, Wayne A.I. Frederick has released a statement demanding pet owners respect the campus.
An email sent to Howard University staff and students notified them of the President's decision to mark the private institution's grounds off limits. Calling the quad a "treasured site", Frederick affirmed the community's desire to keep the area "pristine and symbolic of all that Howard University represents." Acknowledging the history of residents' visitation to the campus, Frederick referenced the community relationship before making a formal decision.
"At the beginning of my presidency we held regular meetings that included students, faculty and members of the Advisory Neighborhood Committees to cultivate a town and gown relationship. I recently reached out to our local ANC and Councilwoman to engage in a dialogue. We recognize that service animals are a necessary aspect of modern-day life and we will accommodate them as needed. We appreciate pet owners respecting out campus by not bringing pets onto the private areas."
Last week, reports of residents from gentrified surrounding areas mistreating the northwest Washington D.C. school made waves on social media. Insensitive comments regarding who was privileged to access the campus sparked public outrage among those who wanted to protect Howard's 152-year legacy.
Comments
comments
Keep Walking, Colonizer! Howard University Students Say Neighbors are Disrespecting The Yard
White people's sense of entitlement knows no bounds and has now extended to the campus of famed HBCU, Howard University. The 152-year-old private educational institution located in D.C. has been misused by residents who believe The Yard should be accessible to them as a dog park or outdoor gym.
Students of Howard University have taken offense to colonizers and gentrifiers in northwest Washington D.C in recent years. As wealthy, White residents continue to flood areas surrounding the university, they take liberties they have neither earned nor deserve on the school grounds. Students say they "find it very disrespectful" and have noted a marked increase of such behavior throughout their attendance.
Where students would have seen one or two out-of-place dog walkers on campus in a week, they see two each day. Graduating senior, Briana Littlejohn, spoke with The DCist, about the residents' use of the campus, stating, "You know this is a university. You know this is a historically Black university. And you feel so entitled that you're just going to walk your dog there?" Many other attendees feel the same, but their outrage has recently been met with unreasonable alternatives by residents.
Speaking with Fox 5 correspondent, Tisha Lewis, Sean Grubbs-Robishaw who lives in the Bloomingdale neighborhood said the following:
"So, they're in part of D.C. so they have to work within D.C. If they don't want to be within D.C., then they can move the campus. I think we just need to work together and I don't think it should be a he or there or here…It's our community and that's how it should be."

Sean Grubbs-Robishaw,
Grubbs-Robishaw admits to using the grounds as a shortcut to get to the McMillan Reservoir, a popular spot for walking/running. But his argument conveniently glosses over the fact that Howard University is a private institution while also disregarding its status as a historically Black university.
The campus has been mistreated by those new to the area as a location for picnics and other abuses. The university has yet to directly state that such activities are prohibited by residents, Alonda Thomas, a spokesperson, has said there is no policy prohibiting dogs and that the campus is "open", meaning anyone has access to it.
Do you think the disrespect that Howard University campus is receiving is related in any way to the #DontMuteDC protest? Do you think the campus should be closed to the public?
Comments
comments