This is an open post. The views expressed by this writer are not of the King of Reads or JustinJ. This email has sat in my inbox for a couple of weeks as I was unsure how to get out without going through drama. But, it's Wednesday and y'all need some tea.
So there's a private group on Facebook exclusive to only to the Dancing Doll Parents.
Now you would think that a Dancing Doll Facebook Group would be about practice, competitions and what not. But nope…
Sounds like she is referring to the alleged rumors of infidelity from her husband Robert Williams. Infidelity is almost always used to hurt a married woman when someone is trying to get at them. Not sure who the woman is in this picture but she has to be close to someone. If you look to the right of the photo you can see someone sitting next to her on the phone…..
This is the woman that Dianna claims to not like.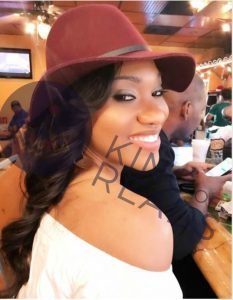 One can only imagine what all Dianna deals with. But some of these exchanges she shared with parents in this group are kind of alarming.
Some of the exchanges in this group… Chile….
"Call a B*TCH ask me!" I am hollering do y'all hear me! 
Exchanges between parents get heated sometimes. But this one hurt me.
In my opinion…
Dianna, that was a child. One can understand that you are one busy woman. But you owe every one of those kids under your supervision some respect. They love you and look up to you. You are known! Kids across the world love you and your show. Without these kids, there would be no Dancing Dolls. Without the parents there would not be a Dancing Dolls.
If you don't want your number out, create a Google Voice number and give that out. You're in the big leagues now. Fix it Jesus.
They were so many screenshots of conversations and exchanges you are going to have to see for yourself.
What do you think of the exchanges? Is it not that serious or should Dianna learn how to control her temper when dealing with her parents?
Comments
comments