Idris Elba is once again off the market….. lets all toast with a glass of bleach.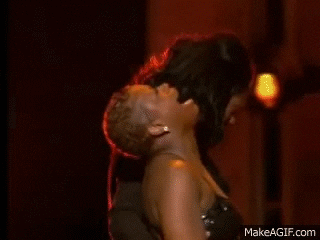 Saturday night at the Rio Cinema in London Elba appeared to have proposed to his girlfriend, Sabrina Dhowre during the screening of his latest film Yardie.
A Tweet from the movie house says that Elba went down on one knee and proposed on stage.
Another @riocinema first! Still 5 days to Valentines Day but @idriselba went down on one knee and proposed to his girlfriend live on stage this morning before a preview of his film #Yardie pic.twitter.com/XRtca1xcv0

— Rio Cinema (@riocinema) February 10, 2018
And if that wasn't confirmation a moviegoer posted a video of the big moment on Twitter.
This isn't the actors first walk down the aisle. Elba was previously married to makeup artist Hanne Norgaard from 1999 – 2003, the two share a daughter Isan.
He later married lawyer Sonya Hamlin in 2006 to which the marriage lasted six months. He had a relationship with Naiyana Garth and a son in 2014.
The Elba and Dhowre met while he was making his 2017 film The Mountain Between Us.
While we all hate to lose him, I'm sure we can all join together to congratulate the happy couple and wish them the very best.
…..but if it doesn't work out, Idris call me!!!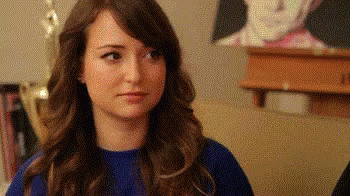 Comments
comments
Kanye West Can't Answer If He Believes Donald Trump Cares About Black People
The tap dancing rapper went on Jimmy Kimmel only to get embarrassed in front of a white audience. Kanye West made headlines earlier this year when he sent out tweets of support for Donald Trump. His meeting with Donald Trump at Trump Tower had some people wondering if the once outspoken rapper had sold out.  Not only did he tweet support for Trump but also for Candace Owens a pro-Trump support who believes racism isn't that rampant.
Kanye sat down with the late night TV host and talked about his fashion line, his music, and Trump.  Kimmel reminded him of his famous rant "George Bush doesn't care about black people."  in response to George Bush's disastrous handling of Hurrican Katrina. Kimmel hit on the administration separation of kids a the border a move that the current administration has used to try to detour "illegal immigrants".
That 5-second pause is killing me considering that this wasn't live tv. Kanye West isn't exactly sure why he supports Donald Trump and if he cares about black people.
He couldn't answer the question because Kanye West doesn't care about black people.
What happened to this Kanye West?
Comments
comments
Demi Lovato Agrees to Rehab
Our good sis, Demi Lovato, has decided to go to rehab after being hospitalized for overdosing.
On July 24, the singer was rushed to a hospital in Los Angeles and has been there ever since. It has not yet been reported when she'll be leaving the hospital, as the family allegedly wanted to keep her there as to not trigger an episode after bringing up the idea of rehab. However, 25-year-old is committed to getting better and is "going to straight to rehab" upon her release.
Here at King of Reads, we always root for people to work towards becoming the best version of themselves, so we're rooting Demi on. Hope to hear more from the 'Sorry Not Sorry' singer soon.
Comments
comments
Who Did It Then? Travis Scott Says He Had Nothing to Do with Cutting Trans Model out of Cover
Rapper, Travis Scott, just released his third studio album Astroworld and a few people took to Twitter calling the artist transphobic for having edited out trans model, Amanda Lepore, from his cover art.
On the cover of Travis's latest album, Lepore was seen in the original art on the left side of Travis's face. However, in the final cut, the model has been edited out. According to TMZ, Travis had "nothing to do" with the edit and actually had no idea Amanda was originally a part of the art because he hadn't seen the original version.
If Travis has nothing to do with the edit, *someone* does and whoever that is has a lot of explaining to do.
Comments
comments