I wanna see the receipts! Fans Think Porn Star Brittney Jones is the Mother of Trey Songz' Son
Trey Songz has sent fans into a downward spiral after posting a photo of him holding the foot of his newborn son, Noah. Revealing he's now a father, fans are left with one question — Who is the mammy?
"Blessed and overjoyed" to have finally become a parent, Trey Songz revealed to the world he and his partner welcomed a son. However, the identity of the other party has remained a mystery…potentially until now. Sleuthing fans have speculated that a porn star named Brittney Jones, who was allegedly responsible for the split between Songz and Lori Harvey, is the mother of his child.
Secret Lovers?
In December 2018, Lori Harvey and Trey Songz split after Lori discovered Trey had some "sick and twisted" desires. Forming a wicked love triangle, his urges led him into the DMs and eventually arms of Brittney Jones, an adult entertainment actress. While many were reluctant to believe she and Trey Songz were in any type of relationship, Brittney had one hell of a way of proving detractors wrong — an ultrasound.
Originally posted by herself and then discovered by The Shade Room, Brittney alleged that she and Songz were not only intimate, she was pregnant! The ultrasound wasn't all she had in her arsenal at the time. Brittney went on to share seemingly unmanipulated video of her accessing her Snapchat, exposing messages between her and Trey Songz from his personal account. She also shared DMs he sent via his verified Twitter account and text messages where she inadvertently exposed his phone number. But things between the adult film star and singer weren't all love.
The Dates Don't Line Up
During the lengthy Instagram Live session where Brittney exposed Trey Songz and their relationship, she stated she had to block the singer because he was obsessed with her. In so many words, Brittney said Trey was so impressed by her sexual prowess that he couldn't fathom not having her. Using every method of contact he could to ensure he didn't lose her, Brittney stated he just wouldn't leave her alone. However, her tune changed not long after she exposed Trigga Trey.
Brittney took a moment to explain her actions and reasoned that she lashed out "to hurt him the way he hurt" her. At the time of this madness, Trey was attempting to make amends with Lori but it didn't workout. However, that hasn't stopped Lori from celebrating the birth of Trey's child despite the fact that it means whoever the mother is, was pregnant in August.
When Brittney claimed to be with child, she was only four weeks along at the end of December. So for those who are searching for the mother of Noah, they'll have to keep looking.
Comments
comments
Chadwick Boseman Passes Away At 43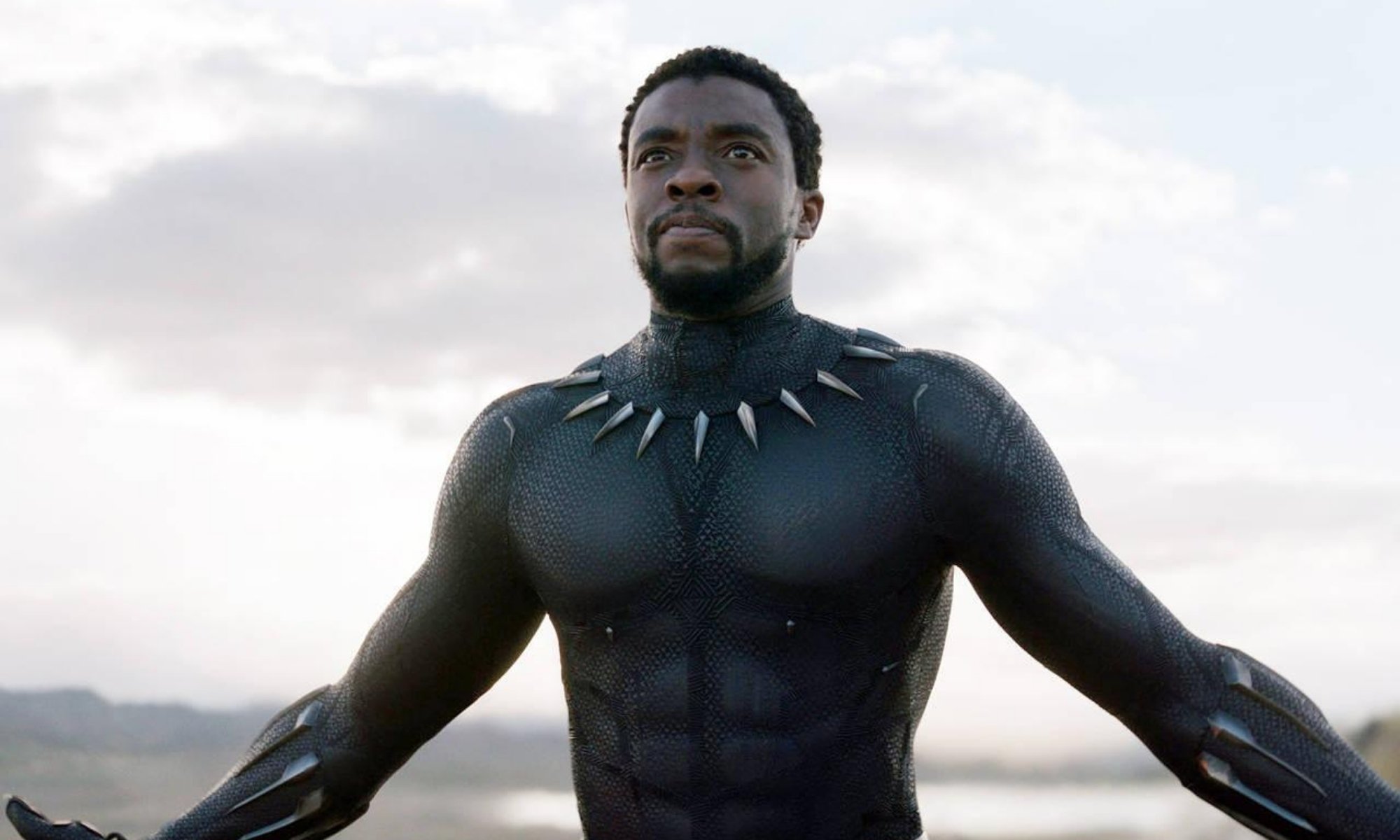 Actor Chadwick Boseman, best known for his role as King T'Challa in the box office smash "Black Panther" passed away from colon cancer Friday.
The actor was first diagnosed with stage 3 cancer in 2016, but remained active in his career with much of his work being released post-diagnosis. A statement from his family confirmed that he continued to work despite his cancer progressing, befitting a man who brought America's first Black superhero to the silver screen.
As the news of the actor's death spread, many took to social media to share their condolences.
The tributes continue to flood in as news of his passing continues to ripple through. Read the official statement from his family below.
"It is with immeasurable grief that we confirm the passing of Chadwick Boseman.
Chadwick was diagnosed with stage III colon cancer in 2016, and battled with it these last 4 years as it progressed to stage IV.
A true fighter, Chadwick persevered through it all, and brought you many of the films you have come to love so much. From Marshall to Da 5 Bloods, August Wilson's Ma Rainey's Black Bottom and several more, all were filmed during and between countless surgeries and chemotherapy.
It was the honor of his career to bring King T'Challa to life in Black Panther.
He died in his home, with his wife and family by his side.
The family thanks you for your love and prayers, and asks that you continue to respect their privacy during this difficult time."
Comments
comments
When White Privilege Isn't Enough to Get Into USC: Lori Loughlin Sentenced to 2 Months in Prison
Actress Lori Loughlin was sentenced to two months in prison today for her role in the college admissions scandal. If you haven't followed the 10-month-long saga, Loughlin and her husband Mossimo Giannulli, a fashion designer, plead not guilty to a bribery charge in a college admission scam back in 2019… Because white privilege just isn't what it used to be.

The two later plead guilty to paying William Rick Singer, the mastermind, $500,000 to guarantee their two daughters a spot at the University of South Carolina.
Loughlin's sentence came several hours after her husband's five-month sentence. According to the US Attorney for the District of Massachusetts, Giannulli's five-month sentence also came with a whopping fine of $250,000 and 250 hours of community service.
"[Giannulli] engaged more frequently with Singer, directed the bribe payments to USC and Singer, and personally confronted his daughter's high school counselor to prevent the scheme from being discovered, brazenly lying about his daughter's athletic abilities," US Attorney Andrew Lelling of Massachusetts said in the memo released on Tuesday. "Loughlin took a less active role, but was nonetheless fully complicit, eagerly enlisting Singer for a second time for her younger daughter, and coaching her daughter not to 'say too much' to her high school's legitimate college counselor, lest he caught on to their [fradulent activity].
Comments
comments
Megan Thee Stallion Confirms Tory Lanez is the Assailant, in Shooting Incident, "Yes, you shot me." [VIDEO]
Tonight, the Texas hot girl, Megan thee Stallion, dropped the bomb, naming Tory Lanez as the assailant in the alleged shooting.
"Yes, you shot me" the "Savage" rapper said on Instagram live. "And you got your publicist going to the blogs lying and shit."
"I tried to keep this off this internet, but you tried it" she said before recounting the moment that he shot her. "I was walking away."
Earlier TMZ reported that The L.A County D.A's Office is considering filing assault charges against Tory Lanez for the alleged shooting.
With Megan's broken silence and the incident being investigated, Tory may face jail time.
Comments
comments