Despite the mother-daughter duo being spotted making nice at public events, Blac Chyna and Tokyo Toni's road to a healthier relationship has been the most jagged. While we've long known that their relationship hasn't been the most smooth, we've seen little evidence of them exchanging words…until now. A clip of their bitter, disappointing feud has been featured in the latest teaser for Blac Chyna's reality show and it's got people talking.
Titled The Real Blac Chyna, The Zeus Network series is set to feature all the ups-and-downs of Blac Chyna's life, including her tumultuous family relationship with her mother. It's no secret that Tokyo Toni is in and out of Chyna's life like a revolving door. But now, inquiring minds will get the tea on why things are always so tense between them.
Real Fight or Just Press?
In the past, we've seen Tokyo Toni take to Instagram Live to air her grievances about her daughter. After Blac Chyna ended her relationship with Rob Kardashian, the high life that Tokyo Toni was living was no longer afforded to her. Feeling like she was locked out of heaven, Tokyo took things out on Chyna, who she blamed for the split. Although Tokyo would post video after video begging to see her grandchildren, she would disrespect BC in the same breath. Calling her a poor mother, insinuating she used drugs, and attacking her as an alleged escort, Tokyo Toni used every tactic she could to get a reaction from her daughter who never responded. But in the brief footage of The Real Blac Chyna, we see Angela White prepare to post up against her own blood.
Fed up with being told she's the one with the problem, Blac Chyna lashes out at her mother. Shouting "It's you, it's you! It's f***ing you!," Chyna tells her mother to get out of her face and fix her own issues. Tokyo then goes off and after a little back-and-forth is told to leave Chyna's property. That's when things appear to come to blows. Walking away, we hear Tokyo actually yell out that she hates her daughter, leaving several members of the security and production team to attempt to prevent a physical fight.
Seeing how these two interact is sure to get the up-and-coming subscription network some attention. The Real Blac Chyna is set to premiere this summer. Will you be watching?
Comments
comments
K Michelle on R Kelly: "If I Talk, Everybody Going to Jail"
During an interview with Nick Cannon on Power 106, K Michelle dished about her upcoming album, past struggles, and complicated working relationship with R. Kelly. K Michelle admitted her feelings surrounding the disgraced R&B singer/songwriter's legal woes are very complex.
K Michelle is no stranger to controversy. The singer once heralded for her academic achievements and involvement at FAMU, has a complicated past that includes a fuzzy professional relationship with R. Kelly. Admitting he is controlling, she says it's difficult for her to watch him be discarded for his actions. She admits she isn't defending him but wants the public to "keep the same energy."
As Nick Cannon led up to inquire about her past experiences with R. Kelly, he empathized with her. He waxed poetic that Black people were "castrating members of the community that brought so much joy to us.", a sentiment with which she agreed. Continuing that he was indifferent because he had known a different side of R. Kelly, Nick asked K. Michelle what was her outlook on the situation after being so close to the singer. She seemed reluctant to judge.
Stating "I know right is right, and wrong is wrong, but I don't have a heaven or a hell to put this person in.", K Michelle thinks the public's response to Kelly's actions is inconsistent. Referencing Elvis' taboo relationship with 14-year-old Priscilla Presley, she alluded to the lack of outrage when one of the biggest stars in history "picked his girlfriend up from school". As for how she feels about R. Kelly's fall from grace, K Michelle shared she was in the studio as he was apprehended and broke down.
Watching in dismay with famed producer Jazze Pha, K Michelle said: "I was looking through the booth at the tv and to be standing in the booth and to see that — that was a lot — I just lost it." Sharing she had a different experience as he controlled only her music, K Michelle says "If I talk, everybody is going to jail."
Both Nick and K Michelle admit they, along with others, turned their backs on his wrongdoing, but have grown to respect the survivors that are coming forward.
Comments
comments
Cuba Gooding Jr Accused by 14 Women of Sexual Abuse
After being accused of misdemeanor sex abuse stemming from a reckless night at a Manhattan night club, Cuba Gooding Jr is facing 12 additional accusations of misconduct. The once reputable actor has entered his not guilty plea and will face fourteen women who claim they've experienced abuse at his hands.
Tuesday, Cuba Gooding Jr appeared in a Manhattan Supreme Court to answer for charges from an incident that occurred in June. A woman approached the NYPD after being groped by Gooding Jr on the dancefloor. Her call to action led the NYPD to open an investigation which has resulted in prosecutors indicting the actor on four misdemeanor counts. Prosecutors have evidence that Cuba Gooding Jr. has assaulted 12 additional women and plan to bring each complainant in to prove the actor's malicious intent.
Despite the severity of the charges, Cuba Gooding Jr appeared to be unphased during the proceedings. The actor responded to the accusations in court with a confident not guilty plea and was then released to his legal team. Yet, a questionable statement made by his representation stood out for it's comparisons to accusations waged against Presidential candidate and former VP Joe Biden. Referencing a handsy encounter with a fellow politician, the attorney Mark Jay Heller said the following:
"This indictment constitutes a distorted overreaction pandering to the current hypersensitive climate where innocent common-place gestures are now misperceived and mischaracterized as offensive as exemplified by the incredible condemnation of former Vice President Joseph Biden, who innocently touched a woman's shoulder."
As they exited the courthouse, fans expressed their support and reporters attempted to get a statement. However, Gooding Jr. and his lawyer refused to respond to any inquiries.
Comments
comments
Todrick Hall Called Out by Former Dancer for Colorism and Outstanding Debts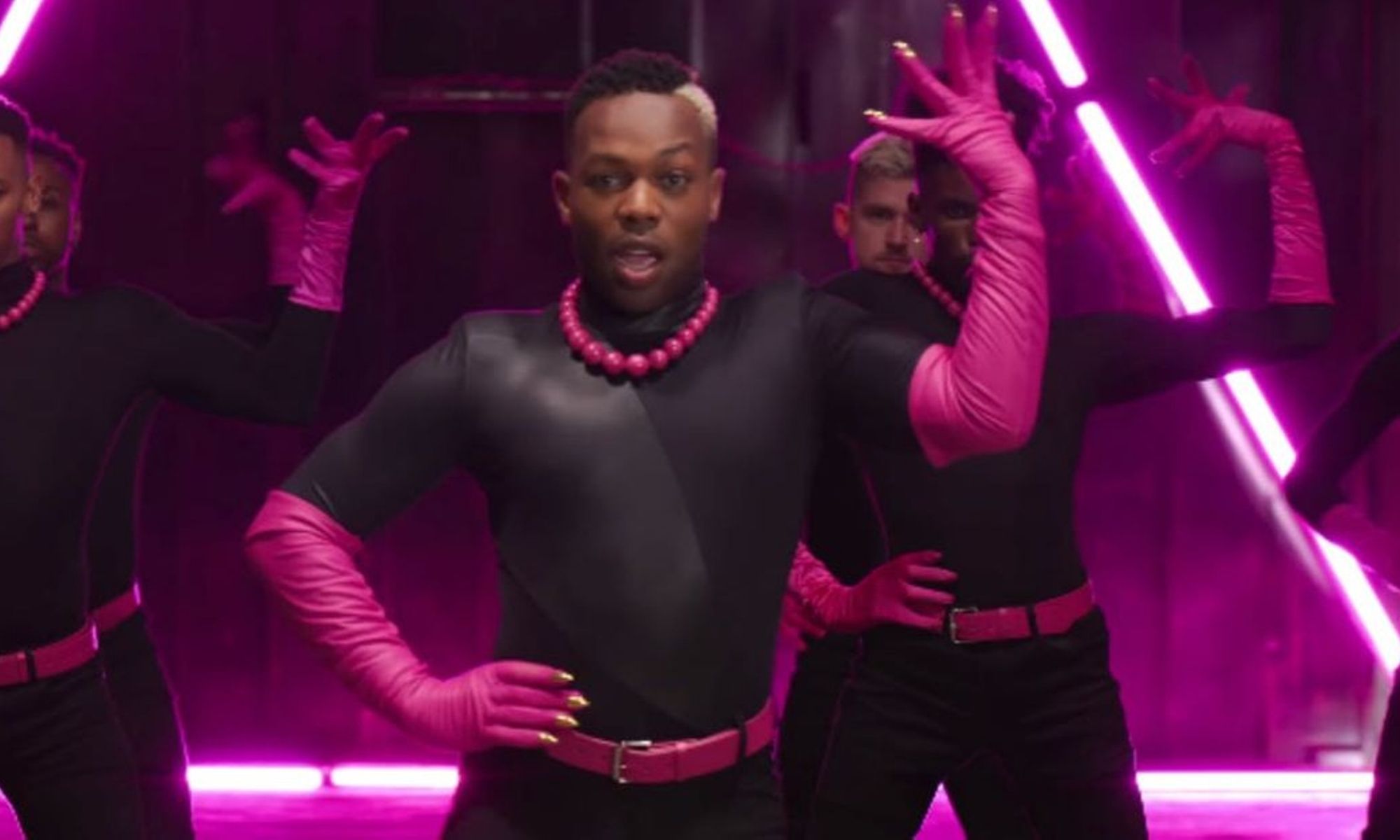 "He is talented indeed, but that talent is squandered by coonery." Twitter tea is piping hot with details about what it's truly like to work with Todrick Hall. The multi-faceted YouTuber, best known for his original songs and parodies, has been accused by a former dancer for questionable payment practices and 'off-color' behavior.
BBHMM
Dancer/choreographer Thom White shared some disappointing details about what goes on behind the
scenes of a Todrick Hall production. Through a series of juicy tweets, he spilled tea about Todrick's onset colorism and poor business management. Thom, who was featured in 'Nails, Hair, Hips, Heels' and Todrick's recent release titled 'F*G', stated the singer frequently hires multitudes of dancers for unpaid gigs. Reminiscing over the first shoot, Thom says Todrick needed more than 60 performers for the job but lamented he did not have the budget to compensate everyone accordingly. Acknowledging he wasn't prepared to bear the expense of his talent, Todrick still boasted how much he was spending on the production of the video, which was $60,000 at the time.
He reads virtually all comments about him online. 1 time He told us the entire Ballroom scene lit a fire up his ass (rightfully so) for using the whitewashed term "SHABLAM" instead of what it actually is… A DIP. pic.twitter.com/HoPQBLZehw

— Selina Kyle (@thomeography) October 15, 2019
"This is looking a little too chocolate"
Adding further insult to injury, Thom shared Todrick often made comments about the sheer number of Black dancers in his ensemble and went so far as to request "lighter people" to stand behind him. According to Thom, a tour dancer overheard the comments as well. During Thom's second appearance, a paid opportunity, Todrick remarked it was weird that 'F*G' was his first time having an exclusively Black cast for his video. The 'Nails, Hair, Hips, Heels' video was subjected to harsh criticism for its outright whitewashing of ballroom culture. During a Ballroom scene, the infamous 'Dip' was renamed "shablam" and negatively received by viewers. However, Todrick was unmoved by Thom who attempted to explain the importance of maintaining the lingo of a heavily appropriated space.
A Scammer?!
When it comes to paying what is owed, Todrick allegedly has a history of underperforming. The entertainer has been accused of non-payment by numerous dancers including Thom White, RDPR alum Manila Luzon, and a production assistant. Claiming to have worked on Todrick's Forbidden visual album, the crew member says "Team Todrick" wasn't responding to invoices, leaving several teams to threaten a walk-out. Manila stepped into Todrick's Twitter mentions to nudge him about non-payment for hosting his 2018 Halloween Ball. But the details of Thom's attempts to collect payment take the cake. After failing to remit the funds, Todrick ghosted the dancer, ignoring his calls, texts, and Instagram direct messages. Even reaching out to agencies to collect the debt was unsuccessful. According to Thom, several agencies tried to help but BLOC came right out and said Todrick's camp was "bad, in general", implying they refrain from doing business with him because of his history.
Todrick's money woes can be tracked all the way to 2010 when the American Idol contestant accepted money from the families of children who aspired to perform in a failed "Oz, The Musical" production. Still, he isn't taking this recent exposé to heart. Choosing to dignify Thom's comments with a single tweet response, Todrick only had this to say in his defense.
Check out the entire exchange below.
UPDATE! Todrick Hall has reached out to the dancer to reconcile.
Thoughts?
Comments
comments