Any attempt to highlight historical black figures will always be welcomed by the black community. Especially during Black History Month. However, what is appreciated is the honoring, not some nuanced interpretation.
Perhaps, that's where the largest black-owned bank, OneUnited, went wrong. 
On Thursday, social media users came across a OneUnited tweet promoting a Harriet Tubman themed debit card. The problem? It shows Tubman's hands across her chest in what appeared to be the widely famous "Wakanda Forever" sign that was a part of Marvel's blockbuster movie, Black Panther.
That sparked a huge social media backlash and sent Black Twitter into a frenzy.
Later, OneUnited Bank, clarified that the symbol Tubman is displaying on the debit card is the symbol of love as depicted in the painting "The Conqueror" by Miami-based Black artist Addonis Parker. 
If you recall, a Tubman design of the $20 bill was announced back in 2016 by former Treasury Secretary Jack Lew. The redesign was postponed. As reported by CNBC, the redesign was to be unveiled this year to "coincide with the 100th anniversary of the 19th Amendment, which granted women the right to vote."
The stalled effort to put Tubman on the $20 bill played a role in OneUnited Bank's decision to honor the Underground Railroad conductor. According to their website, "Harriet Tubman not only escaped slavery, she made nineteen missions to bring 300 others, including family and friends, to freedom. She also served as an armed scout for the Union Army and was an activist in the struggle for women's voting rights. Given her profound impact on American history, she deserves to be placed on the $20 bill." They went on to say, "We have the power to place Harriet Tubman on a global payment device in celebration of Black History Month and in tribute to the many others who freed enslaved people. This symbol of Black empowerment in 2020 will pave the way for the Harriet Tubman design on the $20 bill."
Despite all of the backlash OneUnited has received, they are doubling down on the release via their twitter account. 
Tubman is a real-life freedom fighter who did the selfless work of freeing slaves at the risk of her freedom. We believe what people are offended by is that a black-owned bank felt it necessary to add a fictional or non-historical element to her likeness when who she is, is enough. 
What are your thoughts?

Comments
comments
Detective Involved in Breonna Taylor's Murder Fired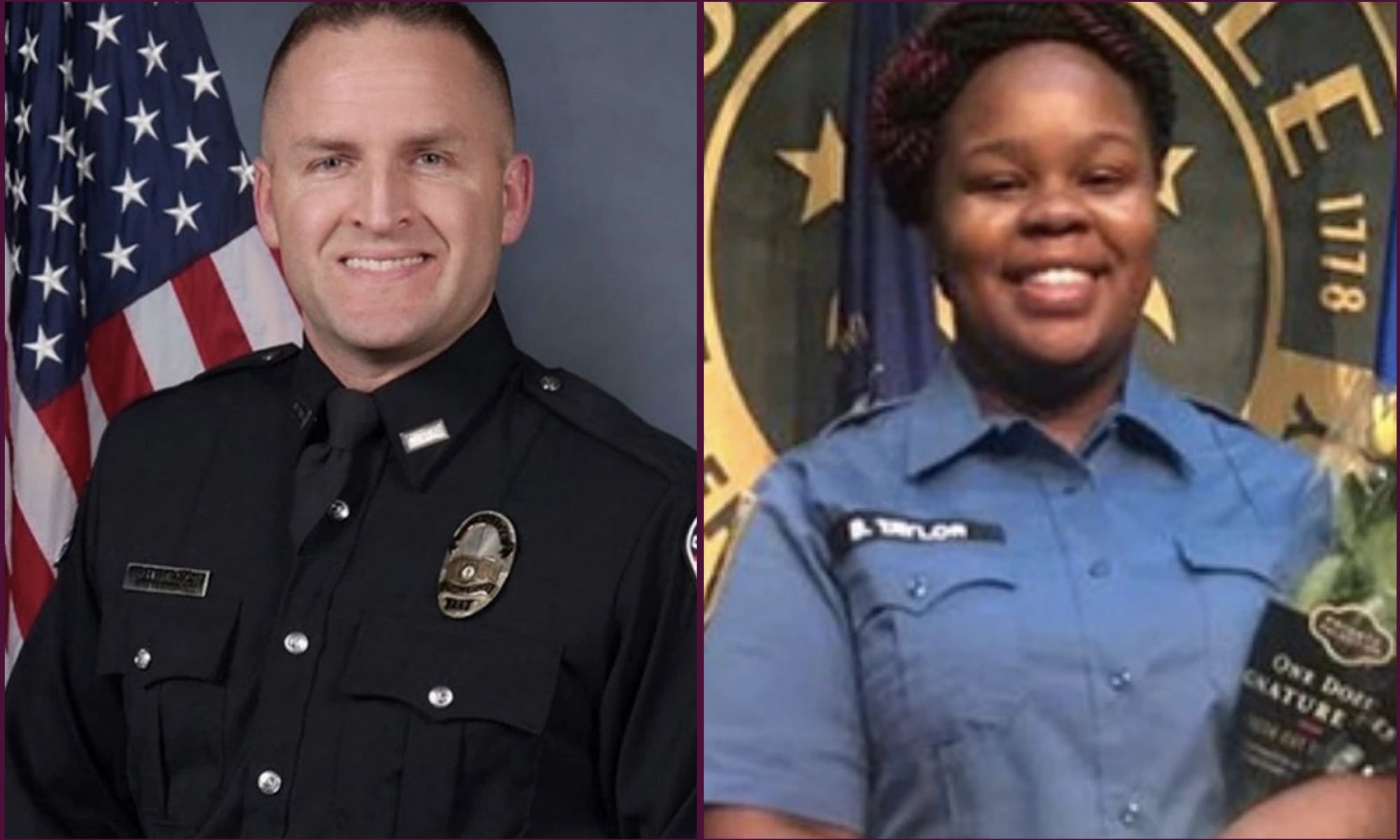 On Friday, Louisville Mayor Greg Fischer announced the Louisville Metro Police Department's intention to terminate Brett Hankison, one of the three Louisville Metro Police officers who shot into Breonna Taylor's apartment while she and her boyfriend slept, killing her.
In a memo to Hankison, interim police chief Robert Schroeder called the officer's actions on the night of the shooting a display of "an extreme indifference to the value of human life when [he] wantonly and blindly fired ten round into the apartment."
While both the mayor and the police chief cited a state law which prevented them from going into specifics about why the decision to fire Hankison was made, Chief Schroeder wrote in his memo:
"I find your conduct a shock to the conscience. I am alarmed and stunned you used deadly force in this fashion. You have never been trained by the Louisville Metro Police Department to use deadly force in this fashion. Your actions have brought discredit upon yourself and the Department….I have the utmost confidence in my decision to terminate your employment for the best interest for the Louisville Metro Police Department and our community."
Friday's announcement comes on the 25th-straight day of nationwide uprisings against the unjust killings of Black Americans at the hands of the police. Critics argue Hankison's firing doesn't go far enough in getting justice for Breonna Taylor, with many calling for the immediate termination of the other two officers involved and criminal indictments against all three.
Sgt. Jonathan Mattingly and Officer Myles Cosgrove – the two other officers who shot into Taylor's apartment – are on administrative reassignment while the department investigates.
Comments
comments
Officer Who Shot Rayshard Brooks is Charged, Must Surrender
Former Atlanta police officer, Garrett Rolfe, was charged Wednesday with 11 counts related to the shooting death of Rayshard Brooks, 27, last Friday night, June 12.
Rolfe was called to the scene of an Atlanta Wendy's drive-thru because Brooks was asleep at the wheel in the drive-thru line. He and Officer Devin Brosnan spent over 45 minutes speaking with Brooks, a black man and father of 3, before they attempted to arrest him for driving under the influence. As the officer tried to cuff him, Brooks resisted, got into a scuffle with the two officers, wrestled a taser from one, then fled the scene, at which point he was shot twice in the back by Rolfe.
Almost immediately, witnesses on-scene and activists in the hours following the shooting called for the APD officers' immediate termination and indictment. Protesters remembered Brooks by hitting the streets with renewed vigor amidst ongoing protests related to the death of George Floyd, the unjust murders of Black people while in police custody, and systemic racism in America as whole.
Embed from Getty Images
On Wednesday, Fulton County District Attorney Paul Howard, Jr. announced felony murder, aggravated assault, and other charges against Rolfe. According to DA Howard, the state contends that because Brooks was running away from Rolfe at the time of the shooting, he posed no imminent bodily threat and that Rolfe actually committed a felony – assault – when he shot into Brooks' back. Further punctuating Georgia's case, video of the fatal encounter shows Rolfe initially chasing Brooks with his taser, a non-lethal weapon. As he runs toward Brooks, who is holding Officer Brosnan's taser by now, he switches his taser from his right hand to his left and reaches for his service weapon.
Less than a second after Rolfe reaches for his gun, Brooks turns around and fires the taser he's carrying into the air. Then, the officer fires his gun 3 times in Brooks direction, striking him twice in the back. How could the officer have been in fear of his life before Brook even fired the taser at him?
The district attorney also revealed Rolfe kicked Brooks after Brooks fell from being shot in the back and said "I got him." Officer Brosnan stood on Brooks' shoulders as he lay dying from being shot. Neither provided medical assistance for more than two minutes following the shooting – going against APD policy.
After the announcement of the charges, DA Howard told reporters former officer Rolfe would have until 6:00PM EST Thursday to surrender himself to law enforcement custody.
At the time of this reporting, Garrett Rolfe has not yet surrendered himself into custody.
Comments
comments
Trump Administration Cuts Protections for Transgender Americans
On Friday, the Trump administration announced it would be rolling back an Obama-era rule protecting transgender Americans from discrimination in health care.
Under the Obama administration, Section 1557 of the Affordable Care Act expanded the definition of sex discrimination to include discrimination based on one's gender identity. Under a revised version of the rule, the Department of Health and Human Services will enforce Section 1557 "by returning to the government's interpretation of sex discrimination according to the plain meaning of the word 'sex' as male or female and as determined by biology" beginning in mid-August. In other words, doctors and insurance companies receiving funding from the Fed can legally refuse any patient needing transition-related medical care.
Of course, as quickly as the rule was finalized, many LGBTQ+ organizations including the ACLU,announced intentions to sue the Trump administration over this new language. "The Trump admin has issued a rule that will embolden health care discrimination against transgender people.. All while a global pandemic is occurring." said the ACLU in a tweet.
Forget a global pandemic, ACLU. Friday's announcement came on the fourth anniversary of the Pulse nightclub tragedy, a mass shooting at a popular Florida gay nightclub that left 49 people and the shooter dead.
President Trump has made it clear how he feels about the nearly 1.4 million transgender people in this country, his fellow Americans – he doesn't feel anything.
Comments
comments