Any attempt to highlight historical black figures will always be welcomed by the black community. Especially during Black History Month. However, what is appreciated is the honoring, not some nuanced interpretation.
Perhaps, that's where the largest black-owned bank, OneUnited, went wrong. 
On Thursday, social media users came across a OneUnited tweet promoting a Harriet Tubman themed debit card. The problem? It shows Tubman's hands across her chest in what appeared to be the widely famous "Wakanda Forever" sign that was a part of Marvel's blockbuster movie, Black Panther.
That sparked a huge social media backlash and sent Black Twitter into a frenzy.
Later, OneUnited Bank, clarified that the symbol Tubman is displaying on the debit card is the symbol of love as depicted in the painting "The Conqueror" by Miami-based Black artist Addonis Parker. 
If you recall, a Tubman design of the $20 bill was announced back in 2016 by former Treasury Secretary Jack Lew. The redesign was postponed. As reported by CNBC, the redesign was to be unveiled this year to "coincide with the 100th anniversary of the 19th Amendment, which granted women the right to vote."
The stalled effort to put Tubman on the $20 bill played a role in OneUnited Bank's decision to honor the Underground Railroad conductor. According to their website, "Harriet Tubman not only escaped slavery, she made nineteen missions to bring 300 others, including family and friends, to freedom. She also served as an armed scout for the Union Army and was an activist in the struggle for women's voting rights. Given her profound impact on American history, she deserves to be placed on the $20 bill." They went on to say, "We have the power to place Harriet Tubman on a global payment device in celebration of Black History Month and in tribute to the many others who freed enslaved people. This symbol of Black empowerment in 2020 will pave the way for the Harriet Tubman design on the $20 bill."
Despite all of the backlash OneUnited has received, they are doubling down on the release via their twitter account. 
Tubman is a real-life freedom fighter who did the selfless work of freeing slaves at the risk of her freedom. We believe what people are offended by is that a black-owned bank felt it necessary to add a fictional or non-historical element to her likeness when who she is, is enough. 
What are your thoughts?

Comments
comments
Chrissy Teigen and John Legend Share News of the Loss of Their Unborn Child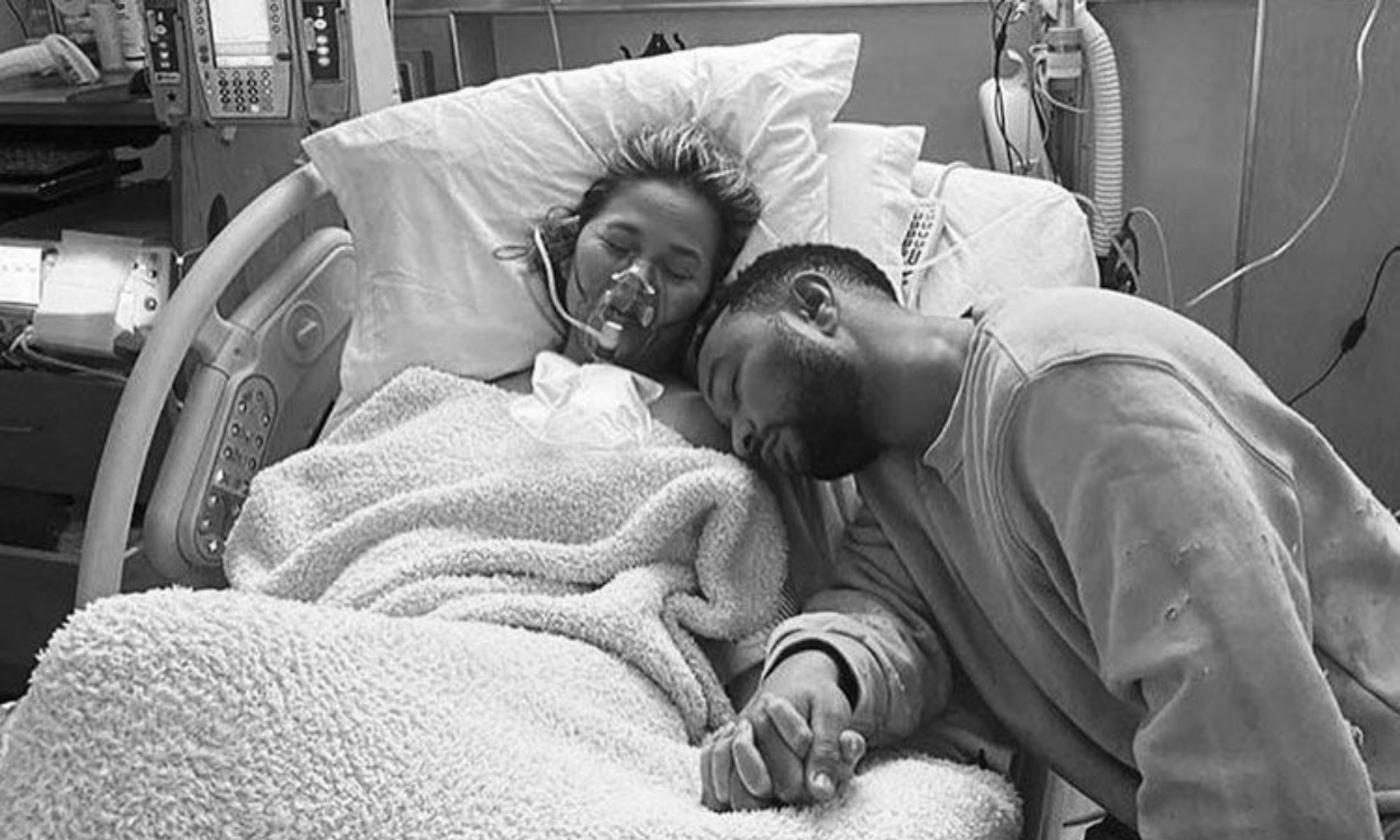 Early Thursday morning Chrissy Teigen and John Legend let the world know of the loss of their unborn child. In a heartfelt and heartbreaking post to social media, Teigen described her and husband John Legend's "deep pain you only hear about." She went on to talk about how the couple does not typically name their children "until the last possible moment after they're born, just before (they) leave the hospital," but somehow they fell on the name "Jack."
The heartbreaking news comes just days after first being admitted to the hospital for what she described as heavy bleeding. However, two days ago, she assured fans that both her and baby were healthy and doing well. Teigen, no stranger to social media, continued to engage her following, giving brief updates along the way, when shortly after midnight she shared photos of her and John in the hospital cradling their newborn in the immediate aftermath.
While her husband has remained largely unproblematic and scandal-free, Teigen has been the frequent target of scathing criticism – much of which is completely valid. From her ridiculing Black hair, to her seemingly mocking intimate partner violence when she referenced Megan Thee Stallion and Tory Lanez's incident, Chrissy Teigen has been the focus of such harsh vitriol that she has threatened to quit social media altogether on multiple occasions. Sharing such personal news with the world may come as a surprise to many.
Overwhelmingly, however, the internet's response has been positive and embracing. Celebrities and non-celebs alike have offered words of support to the couple as they go through this difficult time. See both the model's post and the heartwarming responses to it below.
Comments
comments
Chadwick Boseman Passes Away At 43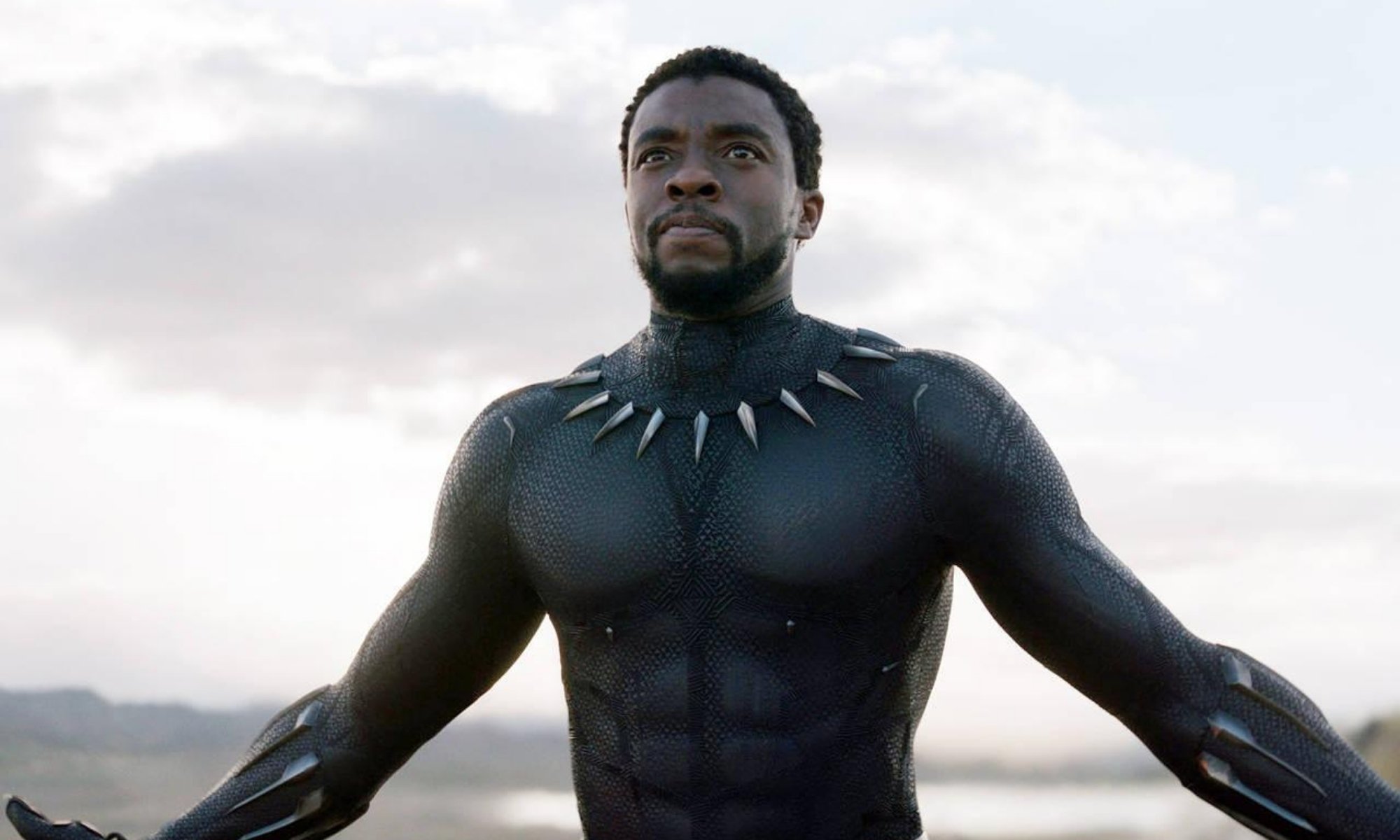 Actor Chadwick Boseman, best known for his role as King T'Challa in the box office smash "Black Panther" passed away from colon cancer Friday.
The actor was first diagnosed with stage 3 cancer in 2016, but remained active in his career with much of his work being released post-diagnosis. A statement from his family confirmed that he continued to work despite his cancer progressing, befitting a man who brought America's first Black superhero to the silver screen.
As the news of the actor's death spread, many took to social media to share their condolences.
The tributes continue to flood in as news of his passing continues to ripple through. Read the official statement from his family below.
"It is with immeasurable grief that we confirm the passing of Chadwick Boseman.
Chadwick was diagnosed with stage III colon cancer in 2016, and battled with it these last 4 years as it progressed to stage IV.
A true fighter, Chadwick persevered through it all, and brought you many of the films you have come to love so much. From Marshall to Da 5 Bloods, August Wilson's Ma Rainey's Black Bottom and several more, all were filmed during and between countless surgeries and chemotherapy.
It was the honor of his career to bring King T'Challa to life in Black Panther.
He died in his home, with his wife and family by his side.
The family thanks you for your love and prayers, and asks that you continue to respect their privacy during this difficult time."
Comments
comments
Nas Attacks Doja Cat In New Song, "Ultra Black"
Nas seems to be scrambling for relevance. In a newly released song, he included a line that fired a shot at Doja Cat… who nobody was talking about.
"We going Ultra Black, Unapologetically Black, The opposite of Doja Cat"

Nas, Ultra Black
Now, if y'all will recall, Kanye was doing his able-bodied best to undermine multiple socio-political movements just a few weeks. So it's interesting that Nas mentions Doja instead of the much more active threat, but to each her own. Twitter agrees:
Comments
comments