After 2 years of muddling through the Trump Administration, Presidential hopefuls are confident they can break America out of the fog. As more contenders throw their hats into the ring, now is a good time to get to know your candidates and vet their qualifications.
Donald Trump
As we await the conclusion of the Mueller investigation, democrats, and an increasing amount of republicans, have expressed their fervent disapproval of the sitting Commander-In-Chief. Still, that has not stopped him from announcing his bid for re-election. Donald Trump believes he will claim certain victory, as there is only one elected president before him that has not received his party's nomination. Regarding qualifications, Trump is sure his recent tax bill that inadvertently lowered expected refunds along with tax rates for 80% of Americans, according to the Tax Policy Center, will secure his second term. His life in-and-out of politics has been marred with controversy. Between a massive collusion scandal, a refusal to disclose his tax returns, and a glaring mistreatment of migrant children, Trump has more than proven he is incapable of the esteemed position. However, should the Mueller probe end successfully, Trump will see prison bars before he sees the Oval Office again.
Bernie Sanders
The self-proclaimed Democratic-Socialist has confirmed he is running for president in the 2020 elections. Famously admired among young voters, Bernie Sanders has a complicated relationship with the party he does not claim. Many blame Bernie Sanders for splitting the Democratic party during the 2016 elections. Running on a platform of progressive values, Bernie advocates for a livable minimum wage, Medicare for all, higher taxes for the rich, and aggressive measures to combat climate change. Registered as an Independent, it is unclear if Sanders will run within his 3rd party of if he will work to secure the Democratic Party's nomination. Regarding scandal, Bernie was a target of a 2015 deal between the DNC and Hilary Clinton's campaign as revealed by Former DNC interim Chairwoman Donna Brazile. The deal resulted in the DNC defaulting on the principle of supporting presidential candidates in equal fashion throughout the primaries. Ultimately this leak of information caused Debbie Wasserman-Schultz, then head of the DNC, to resign. The Vermont Senator also has a complicated voting record where his opinions on gun control waver and he was famously silent on issues regarding a wage gap and sexism during his 2016 campaign.
Kamala Harris
Announcing her run on Martin Luther King Jr. Day, Harris is determined to make the jump from the Senate to the Oval Office. However, opinions vary on the former prosecuting attorney due to her record and relationship with the criminal justice system. Kamala is a Howard University alum that went on to study law at Hastings College. She advanced her career by becoming a fierce prosecuting attorney, securing the district attorney spot, and ultimately ascending to attorney general. Recently, Kamala made national waves while pressing Brett Kavanaugh during hearings ahead of his confirmation vote. Still, the fear of her enacting policies that would disproportionately affect marginalized communities lingers. Should she secure the democratic nomination, Harris would be the first African-American and Indian-American president as well as first female president.
Elizabeth Warren
Confident that she will help re-establish the middle class, Warren has announced her bid. The Massachusetts Senator has pledged to fight for structural change. Warren is an alum of both the University of Houston and Rutgers Law School. She is a progressive Democrat who champions for student loan reform. Having advocated for the creation of the Consumer Financial Protection Bureau, Warren is committed to fighting corporate capitalism. In 2018, Senator Elizabeth Warren made the mistake of releasing her DNA results in an effort to end insults made by President Trump who frequently called her Pocahontas. She previously exploited her Native American ancestry and listed herself as a minority professor at Harvard Law School.
This post will be followed with updates as individuals enter the race.
Comments
comments
Cori Bush Snatches The Missouri Primary From 19-year Incumbent William Lacy Clay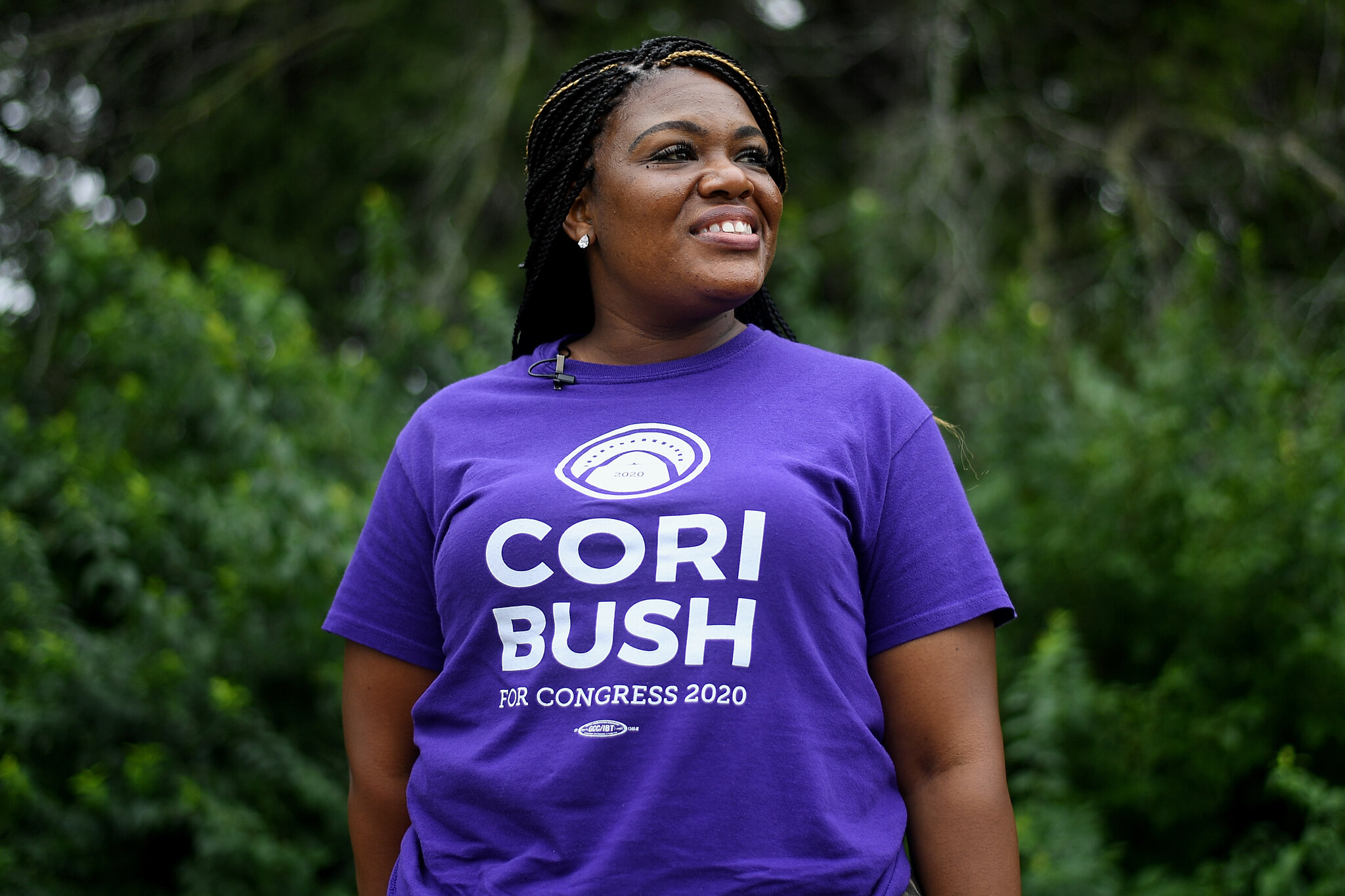 A little positive political news is coming our way. Cori Bush, who's running for Congress in Missouri has snatched the primary vote from Lacy Clay, who has held the seat for 19 years. For the past 50 years, the Clay family has held the seat. Today, Cori ends that streak.
Of importance is that Cori is not only a Black woman, but one of the better-known organizers for Black Lives Matter. The Congressional Black Caucus was very vocal about their disapproval of her "radical" stances, but it seems their clucking has meant absolutely nothing to the final result. She punctuated her victory with a simple tweet:
Boom! Haha. Ya girl has sass. I'll remind you all that she was one of those protesting for our lives at Ferguson and has lead her public life with a raised fist ever since.
Comments
comments
Andrew Gillum Posts Video Update, Talks About Rehab & Addiction, No Mention of Swirling up with Sex Worker
Drugs and a White male sex worker were the elements of big stories in a pre-Rona, pre-uprising world. Now, most of us are just shocked that Andrew Gillum's scandal was such a short time ago. In March, the former Tallahassee mayor and gubernatorial candidate was found in a hotel room with a sex worker named Travis Dyson after he'd called the police about a "cardiac" event. Dyson was passed out and they were both taken to the hospital for treatment. Soon after, Andrew announced that he would be going a rehabilitation center. Today he spoke out about that:
So, this is all fine and dandy, but he doesn't really address Dyson as a figure in all of this, and that's disappointing, because he seems to blame the entire incident on his having lost the race for governor. That… doesn't tell us why the sex worker he was with was male. Drugs? Understood. He lost a lot and he lost it publicly. But the fact that he doesn't address the rest kind of implies that he views this possible homoerotic swirl moment as a byproduct of his "shame".
Nevertheless, he's addressed it. Whatever good that does.
Comments
comments
Donald Trump Wore a Mask for the First Time in Ages
On Saturday, President Trump was caught wearing a facemask for the first time (basically) ever.
The president has consistently resisted wearing a mask in public, seeing it as a weakness. He has frequently flouted the advice of well-respected doctors, choosing to implore his constituents to not wear a mask. On Saturday, we found his tone changed as he was caught wearing a facemask during his visit to Walter Reed Military Medical Center.
"I'll probably have a mask. I think when you're in a hospital especially in that particular setting, where you are talking to a lot of soldiers, people that in some cases just got off the operating table. I think it's a great thing to wear a mask. I've never been against masks but I do believe they have a time and a place," the president said.
By now, we all know POTUS has been very outspoken against masks, so the sudden change in rhetoric is surprising and, perhaps, too little too late. Trump's poll numbers are historically low especially being an incumbent president less than 4 months away from election day. According to some, he's polling at 30% favorability. That's terrible.
If history is any indicator of what's to come, Trump will lose "bigly" in the upcoming election. No president has rebounded from such negative polling and won. Hell, the last time anyone other than an incumbent president won a delegate in the Iowa caucuses, that president lost.
Things aren't looking good for Trump, let's all cross our fingers.
Comments
comments