Drake has responded to the picture of him in blackface thanks to Pusha-Tea because he spilled it. He dropped a simply written message on his Instagram Story.
Hmm. I'm not sure if I'm buying this. Blackface isn't something you play with but Drake where is your son?
Was this response good enough for you?
Comments
comments
Model and Actress Kim Porter has passed at 47 years old.
Kim Porter told family members that she was going to bed early because she didn't feel well. When they tried to wake her, she was not responsive. In an interview with TMZ, Law enforcement officials confirmed the unthinkable. Kim was dead at just 47 years old.
It was reported that Kim had been suffering from flu-like symptoms and possibly pneumonia for weeks. Having recently traveled to Africa, authorities are looking in whether she contracted a disease during her trip. There were no illegal substances found at her home, just vitamins and saline she had been using as treatment.
Kim dated Sean "Diddy" Combs for 13 years, with 3 children coming from their union. She leaves behind twin girls, Jessie James and D'Lila, a son, Christian, and Quincy Brown, her son with Al B. Sure.
Kim Porter was last seen at the premiere for her son Quincy's film "The Holiday Calendar." A source close to Diddy says "Diddy is devastated and shocked. He and Kim were still very close friends and co-parents even though their romantic relationship didn't work."
A representative for the family has asked that we give the families privacy during this time. We extended our deepest condolences to her loved ones and those affected by her loss.
Comments
comments
Heavy Drama at Cardi x FashionNova Event
Fights, robbery, and more! The drama was heavy at the FashionNova release party for Cardi's clothing collaboration.
The FashionNova x Cardi B release seems like it was a mess. Artists had their performance times changed and sets shortened. Masika Kalysha had her wallet stolen. Iggy Azalea and Bhad Bhabie got into a fight. It was scandalous.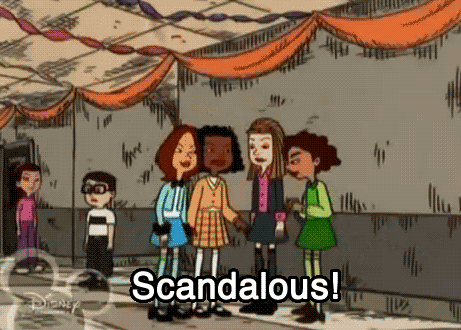 The FashionNova x Cardi B collection launched last night to mixed reviews. Fans were expecting more hoe fashion, but Cardi's collab was budget-friendly high fashion. With items ranging from $12.99 to $199.99, there was bound to be something for everyone. And there was! All but three items have sold out of the collection.
@iamcardib FASHIONNOVA her entire Bollection line is sold out!!!! Congrats and much love to your success. 🥰🥰 pic.twitter.com/hEek12dCm1

— ✨❤♊️️MzRedBella✨❤️♊️ (@Redbone2662) November 15, 2018
Performances
Video has yet to be released of all the artists who performed last night at the "star-studded" event. So far, we know Yung Miami of the City Girls, Cardi B, Saweetie, and Dream Doll performed, but who didn't? Cupcakke says she was so excited to perform but FashionNova did her dirty.
Sooooooooo fashion nova decided to cut some of my time off my performance and raise other people times up which is very unfair to me so I came to a conclusion I don't want to perform at the fashion nova party but I thank cardi for the opportunity 😘

— Marilyn MonHOE (@CupcakKe_rapper) November 13, 2018
When it comes to who got her extra time, I put my money on Dream Doll. She performed first and had a set close to 30 minutes long. Not one to mind her business, Mariah Lynn decided to get in Cupcakke's mentions only to embarrass herself.
"What Kind of Dr. Phil ass sh*t is this?"
Just when you thought it couldn't get worse, Bhad Bhabie decided to show her ass and act a fool. Throwing a drink at Iggy Azalea, Bhad Bhabie claimed she attacked her for talking trash.
"It's simple. Don't talk all sorts of shit on the internet n come up to me like u my friend. Some of these hoes like u fake n 2 faced as fuck but I'm NOT that bich"
After the mayonnaise settled, news leaked that Bhad Bhabie lost a deal over the scuffle. Not bothered by teenage drama, Iggy kept her composure and let us know to expect new music from her. Having secured a 2.7 million dollar distribution deal, Iggy says she is booked and busy.
Scammed
Turns out swag bags weren't the only bags secured last night. Somebody ran off with Masika's money! With an early morning tweet, Masika let whoever took her wallet know she's not angry, she just wants her cards.
whoever just stole my fucking black Chanel wallet at the Cardi B x @FashionNova event dm me. Have a friend dm me Have ya momma hit me if u scared. Imma let ya bum ass keep all the fkn cash I need all my cards & the rest of my shit. Seriously. I ain't even mad u got me. Go shoppin

— Masika Kalysha (@masikakalysha) November 15, 2018
Chile, last night was a shame, but we're here for the tea!
Did you manage to buy anything from the Cardi collection? Did you watch any of the performances?
Comments
comments
Whew Chillay the Ghetto: Iggy Azalea & Bhad Bhabie Get into it at a Fashion Nova Event
In this weeks "feud that no one really cares about" rappers Iggy Azalea and Bhad Bhabie have been quietly beefing on Instagram recently. It seems that the beef started a few days ago when someone asked "who going to see Bhad Bhabie on tour," and Iggy responded "are you?" In which Bhad Bhabbie said that Iggy should come so she'd know what sold out show looks like. Ouch!
At Cardi B's Fashion Nova party last night the two were finally in the same place at the same time. When Bhad Bhabie saw Iggy she immediately resorted in the behavior that made her famous. Her "cash me outside" attitude JUMPED out and she threw a drink on the "Fancy" rapper.
Iggy was seemingly unbothered as she took to Instagram and Twitter to tell her side of the story.
Bhad Bhabie responded via Instagram stories and said that there was no beef between her and Iggy. I know you're thinking "aww they patched it up." Nope. Bhad Bhabie said it in the shadiest way possible.
Looks like both ladies are more concerned with getting a bag and staying away from beef. Looks like the mayonnaise on mayonnaise feud has ended for now.
Comments
comments