"I'm living my white life. I'm not going black and forth with you bitches!"
Katt Williams calls out Hazel "Pop my Butt" E for allegedly moving to Dubai to turn a quick buck by allowing men to defecate on her. After taking to Instagram live to spend time with fans, Katt pinned a troll's comment that hinted Hazel was throwing shade, insisting Katt had stolen her money and was broke. To which he replied, "If I stole your money and I'm still poor, bitch, you need to do better."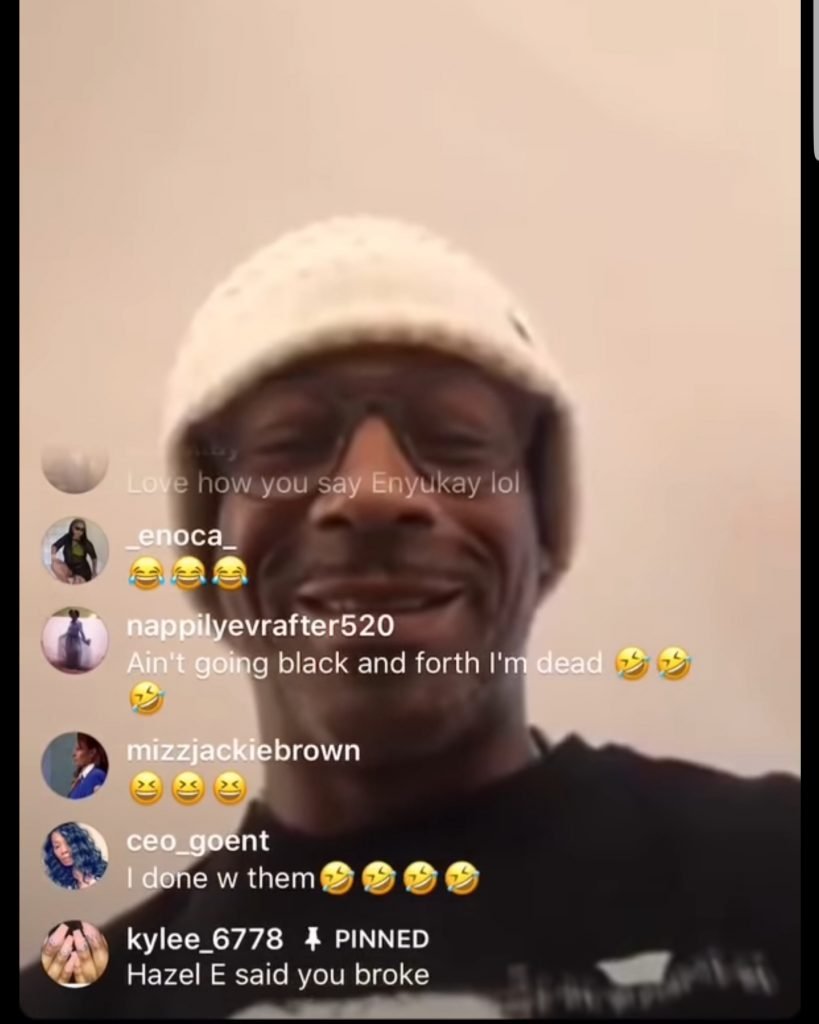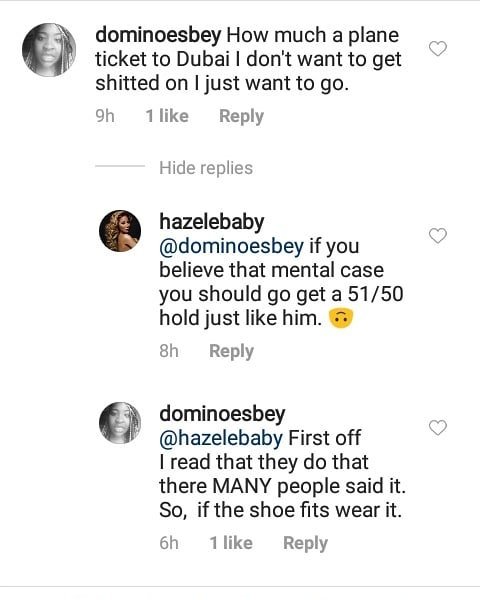 Initially unbothered by the comment, Katt said "We not talking about white women over here. That bitch erased all her melanin and her credit score ain't move not one iota!" Blunt in hand, Katt went for her edges and never let go. If we've learned anything in this past month while watching Katt, drag not lest ye be drug is the first commandment when dealing with him.
Affectionately termed, porta-potties, IG models who frequently travel to Dubai are alleged to be used by wealthy men as, well…portable potties. To defend herself, Hazel took to IG from what looked like a very expensive hotel room to say Dubai 500 times, show us she still had her "nigga nose"(her words not ours), and say she's working. On what, however, we aren't sure.
Comments
comments
We Need to Confront Kobe's Troubling Legacy
How do we navigate respecting the legacy of deceased public figures while acknowledging some truly unsettling aspects of their lives? That is the question many find themselves asking as the nation still grapples with the sudden death of former NBA player and basketball superstar Kobe Bryant.
Following the helicopter crash that killed Bryant, his 13-year-old daughter, and seven others, the world saw men like Lebron James, Doc Rivers, and Tracy McGrady brought to tears over the accident. For hours Kobe was the number one trending topic on Twitter with heartfelt messages pouring in from all across the globe, but as the memories came in, many remembered the rape case of 2003 that divided his fans and forever complicated his legacy.
That year, he was charged with felony sexual assault following a 19-year-old woman's accusation of a nonconsensual encounter between the two at a Colorado hotel. Initially, Bryant denied having any sexual contact with the woman, but as the case evolved, he eventually admitted to "the mistake of adultery" at a highly publicized press conference.
The District Attorney for his case said at the time, "it is alleged that he caused sexual penetration or intrusion, and he caused the submission of the victim through actual physical force." While Bryant stuck with his first story of "nothing happened," the victim has his semen inside her, vaginal lacerations, and bruising. Only when his attorney, who relentlessly shamed the woman, informed him of the evidence, did the basketball star admit having had contact with her. As a result of the brutal attacks not only by the attorney but also by the media, the victim stopped cooperating with police and refused to testify at trial causing the criminal case to be dropped. She later won a civil suit against Bryant. 
Many on the internet reminded the world of this troubling time in Kobe's life. Washington Post reporter Felicia Sonmez tweeted a link to the 2016 article titled "Kobe Bryant's Disturbing Rape Case: The DNA Evidence, the Accuser's Story, and the Half-Confession" before being placed on suspension by the news outlet. Others declined to mourn Kobe's death at all citing a sense of duty to the woman and to sexual assault victims everywhere.
Of course, death threats were hurled and comments of "it's too soon" were inserted into the conversation. However, as the country still tries to make sense of his death, it is entirely appropriate to review his life as he himself chose to live it for the good and the bad. One reporter aptly said, "Nobody is telling you how to mourn or that you can't feel sorry for the fact that he died or that it was a tragedy, because it is. But that should not therefore dictate the way others choose to remember him or what we want to say about his death."
Those who loved Kobe Bryant will undoubtedly continue to grieve their loss, but can they reconcile doing so at the cost of the victim?

Comments
comments
City Girls Talk Separation, Music, Love & More on TIDAL's Rap Radar
The City Girls are reunited and it feels so good. With JT home from a year long prison sentence, her and Yung Miami are prepping their tentatively titled debut, Point Blank Period. But in the meantime, the Miami duo are keeping the streets warm with their latest single "You Tried It" and "Money Fight" off the Bad Boys For Life soundtrack. Here, Quality Control's leading ladies discuss their new music, separation, relationships, family, and more—Period!
The "Rap Radar" podcast adds to TIDAL's growing podcast network, which includes a variety of series hosted by some of the most trusted and influential names in music.
Comments
comments
Wendy Williams Addressed 'Fartgate' … A Little Too Much
"The lady doth protest too much," or whatever Shakespeare said…
On Thursday daytime television host Wendy Williams addressed "Fartgate," and many think she went overboard in her denial.
The controversy began when Williams was accused of passing gas on her show. Delivering her daily "Hot Topics" segment, viewers noticed a sound familiar to us all: the sound of a fart. The clip went viral with internet dubbing the moment "Fartgate."
On her show Wendy, Williams, 55, finally spoke on the whole debacle. In an outrageous and bizarre claim, she told the audience she barely farts at all saying, "gas gets released several different ways, and mine is benching because all I do is talk." She then went on to play the infamous clip and explain she leaned over to release pressure on her spine and that she would have laughed if she really did pass gas as she is accused of doing. "By the sound of that fart, I would have had to go change my costume! I would have left a mark in the seat. I wouldn't even save the costume, I would have throw it away. It'd probably be soiled beyond soiled-tivity."
As if that wasn't enough, the talk show host then brought out a crewmember to explain the source of the flatulent sound: preparation for the upcoming science-related segment on that day's show. The entirety of her strange explanation is below (about 10 and a half minutes into the video).
Now Wendy, we all fart, it's human nature, but your response was way too much to convince us that you didn't rip one on air. It wouldn't have been a problem if you did. Remember a few years back when Whoopi Goldberg loudly cleared the air on her show The View? She owned it saying, "excuse me, I think I just blew a little frog outta there!" And we all loved her more for it.
Have you heard the fart in question? If you haven't we have it for you here.
Comments
comments