Having approached the one month mark, the government shutdown of 2019 is the longest in US history. With no resolution in sight, affected Americans are demanding action as they stand on the verge of losing their homes.
This weekend, Trump made a statement offering Democrats a proposal to end the government shutdown. Calling it a "common-sense compromise", Trump has offered the following:
Three years of legislative relief for 700,000 DACA recipients, giving them protection from deportation, access to work permits, and social security numbers
An extension of Temporary Protected Status for three years to immigrants whose protections are approaching expiration
$800 million in humanitarian assistance
$805 million for drug detection technology
2,750 border agents and law enforcement professionals
75 new immigration judge teams to reduce the backlog of court cases
Imploring both parties to embrace his plan, Trump says its an opportunity for "real bipartisan immigration reform." However, Democrats are unwilling to accept the deal which uses DACA as a bargaining chip. Speaking out against the proposal, House Speaker Nancy Pelosi called it "unacceptable." and stated negotiations would take place only when the government reopened.
People Aren't Bargaining Chips

In her statement, Speaker Pelosi said, "Democrats support smart, effective border security solutions" but, initial reports make it clear Trump's proposal is an amalgamation of several previously rejected initiatives. Responding further to the President's address, Pelosi remarked:
Unfortunately, initial reports make it clear that his proposal is a compilation of several previously rejected initiatives, each of which is unacceptable and in total, do not represent a good faith effort to restore certainty to people's lives. It is unlikely that any one of these provisions alone would pass the House, and taken together, they are a non-started. For one thing, this proposal does not include the permanent solution for the Dreamers and TPS recipients that our country needs and supports."
While Democrats are averse to negotiations that include DACA as a bargaining chip, in the past they offered a correction in return for border wall funding. Putting $25 billion on the table for border security, Democrats plan included a 10-14 year path to citizenship for the 1.8 million Dreamers. Their plan could have included a wall, as Senator Chuck Schumer privately promised up to $20 billion for a citizenship path for eligible immigrants. Still, both parties are pressured to resolve their differences and come to an agreement to reopen the government by Americans affected by the shutdown.
2500 Stores Unable to Accept EBT/SNAP
While the government is shut down, benefits for the 39 million recipients have been available without lapse. However, that could soon change. Roughly 2,500 retailers nationwide will be unable to accept any form of SNAP EBT benefits despite the funds early dispersion. Awarded through a debit-style card, stores will be unable to accept the payment method because they missed the deadline for license renewal before the shutdown. According to the U.S. Department of Agriculture, "Over 99 percent of SNAP retailers are able to accept benefits as usual. There is a small percentage of stores that failed to complete a required re-authorization process that was due on December 21."
In addition to concern surrounding food benefits, rental assistance programs are also at a standstill. HUD's official website states the agency is closed until further notice, leaving recipients to panic over whether they can pay their rent. Without HUD assistance, landlords have begun to send notice to tenants that they are responsible for the full financial burden of their housing costs.
Experts speculate the number of Americans impacted by the housing assistance lapse to be nearly 70,000 but that number increases every day. With landlords in a panic, organizations that administer HUD funding are attempting to calm them down so they don't escalate to eviction proceedings. If politicians cannot come to a resolution, potentially millions of low-income seniors, people with disabilities, and families with children face rent hikes, eviction, and homelessness.
Comments
comments
Cori Bush Snatches The Missouri Primary From 19-year Incumbent William Lacy Clay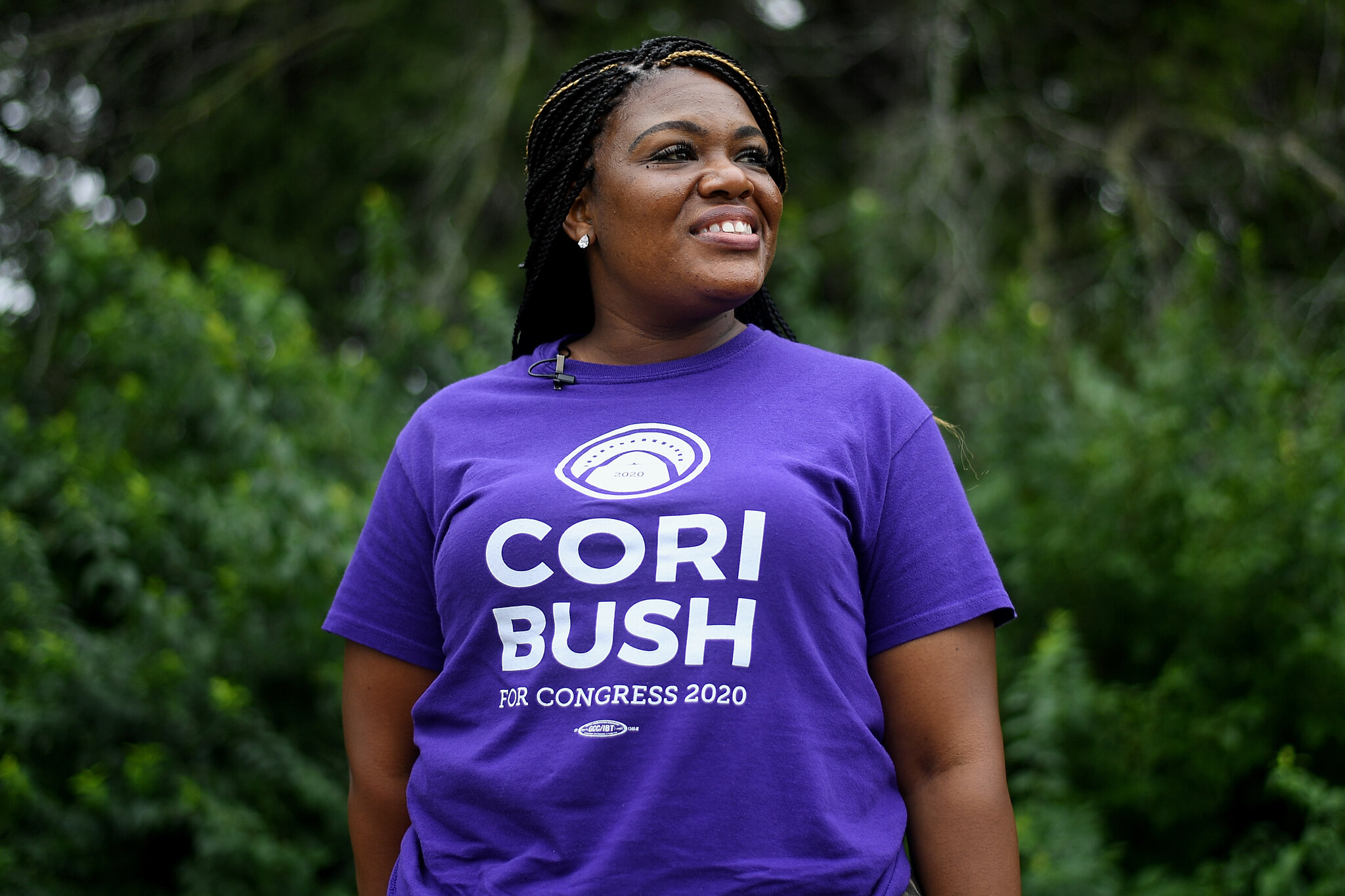 A little positive political news is coming our way. Cori Bush, who's running for Congress in Missouri has snatched the primary vote from Lacy Clay, who has held the seat for 19 years. For the past 50 years, the Clay family has held the seat. Today, Cori ends that streak.
Of importance is that Cori is not only a Black woman, but one of the better-known organizers for Black Lives Matter. The Congressional Black Caucus was very vocal about their disapproval of her "radical" stances, but it seems their clucking has meant absolutely nothing to the final result. She punctuated her victory with a simple tweet:
Boom! Haha. Ya girl has sass. I'll remind you all that she was one of those protesting for our lives at Ferguson and has lead her public life with a raised fist ever since.
Comments
comments
Andrew Gillum Posts Video Update, Talks About Rehab & Addiction, No Mention of Swirling up with Sex Worker
Drugs and a White male sex worker were the elements of big stories in a pre-Rona, pre-uprising world. Now, most of us are just shocked that Andrew Gillum's scandal was such a short time ago. In March, the former Tallahassee mayor and gubernatorial candidate was found in a hotel room with a sex worker named Travis Dyson after he'd called the police about a "cardiac" event. Dyson was passed out and they were both taken to the hospital for treatment. Soon after, Andrew announced that he would be going a rehabilitation center. Today he spoke out about that:
So, this is all fine and dandy, but he doesn't really address Dyson as a figure in all of this, and that's disappointing, because he seems to blame the entire incident on his having lost the race for governor. That… doesn't tell us why the sex worker he was with was male. Drugs? Understood. He lost a lot and he lost it publicly. But the fact that he doesn't address the rest kind of implies that he views this possible homoerotic swirl moment as a byproduct of his "shame".
Nevertheless, he's addressed it. Whatever good that does.
Comments
comments
Donald Trump Wore a Mask for the First Time in Ages
On Saturday, President Trump was caught wearing a facemask for the first time (basically) ever.
The president has consistently resisted wearing a mask in public, seeing it as a weakness. He has frequently flouted the advice of well-respected doctors, choosing to implore his constituents to not wear a mask. On Saturday, we found his tone changed as he was caught wearing a facemask during his visit to Walter Reed Military Medical Center.
"I'll probably have a mask. I think when you're in a hospital especially in that particular setting, where you are talking to a lot of soldiers, people that in some cases just got off the operating table. I think it's a great thing to wear a mask. I've never been against masks but I do believe they have a time and a place," the president said.
By now, we all know POTUS has been very outspoken against masks, so the sudden change in rhetoric is surprising and, perhaps, too little too late. Trump's poll numbers are historically low especially being an incumbent president less than 4 months away from election day. According to some, he's polling at 30% favorability. That's terrible.
If history is any indicator of what's to come, Trump will lose "bigly" in the upcoming election. No president has rebounded from such negative polling and won. Hell, the last time anyone other than an incumbent president won a delegate in the Iowa caucuses, that president lost.
Things aren't looking good for Trump, let's all cross our fingers.
Comments
comments