THE INHERENT OPPRESSION IN WHITE QUEER SPACES
The views expressed here are those of the author and do not necessarily represent or reflect the views of KingofReads.com
If you've read any of my writing previously, or understand how I feel about intersectionality, then you are fully aware that I am getting ready to wage war on the Midtown-Moon, previously Burkhart's, in Atlanta, GA.
Snuggled in one of the whitest areas of Atlanta, I was at first apprehensive about traveling to this predominantly White Queer Space, as the privilege in these spaces is often insurmountable. However, because I was reassured by my Black Queer brothers, I decided to step out of my comfort zone and practice the very thing that I preach: cultural immersion.
To give you an idea of the types of folx that venture here:
Let's get back to why I proclaim that these White Queer spaces are indeed insurmountable: language, language, language.
For some ridiculously odd reason, White gay men love to make the most insensitive, racist, xenophobic, transphobic comments all in the name of a gotdamn joke. Do I look like a fucking joke to you? And do you know what the most unfortunate part about this is?
Come closer…closer…
BLACK QUEER PEOPLE STILL WILLINGLY TRAVEL TO THESE SPACES AND ALLOW THEM TO PERPETUATE THESE IDEOLOGIES!
Moving right along. We walk inside Midtown-Moon and we're greeted by a seemingly friendly karaoke host. His energy was great and kept the attention of someone like myself who honestly, doesn't do well with large group outings. Cool.
It is important to note that while this is a predominantly White Queer venue, they sometimes cater (notice I used the word "cater") to "People of Color (POC)," not Black people.
Let's observe the quotation around POC. This simply means folx that they love the brown and black people who help them perpetuate the xenophobic, privileged, and internalized oppression all in the name of color. It's like a false ass "kumbaya" moment.
On this particular Tuesday Karaoke night, about 67-70% of the patrons were visibly of color, mostly Black (get into it).
We're moving right along with karaoke and on comes "1000 miles" by Vanessa Carlton. We all know this song! This excitement is now thrown out of the window because the overly obnoxious host decides to scream,
Oh bitch! You chose the whitest song ever! This is White privilege right here!
Immediately, I'm slightly disgusted. I'll get back into why this comment is literally vermin.
After he rants, and rants, and screams these same sentiments almost throughout the ENTIRE song, the poor patron singing takes his exit.
Next on the list is "Bye, Bye, Bye" by none other than NSYNC. Our Xenophobic host was partnering with an individual by the last name of Sanchez. Here is the next rant:
Bitch! Immigration! Immigration! Somebody find Sanchez! Immigration! Somebody call ICE!
If you are not bothered by the above statement, you need to challenge your understanding of cultural insensitivity and xenophobia and its effects.
Why did this White gay man feel as if he had the space to make "light" of experiences that he will never have. Why will he never have this experience? BECAUSE HE IS WHITE! BECAUSE HE IS WHITE! BECAUSE HE IS WHITE! BECAUSE HE IS WHITE!
People, it's time to wake the fuck up. Some of y'all are in the period of in between snoozes. I need you to wake all the way up.
As a privileged person, especially being White, it is not your place, nor will it ever be your place to make light of oppressive situations all in the name of a fucking joke.
Language folx, creates space for thoughts. These thoughts create space for feelings. These feelings create space for perceptions. These perceptions create space for actions. Actions create the space for marginalizing people, wrongfully incarcerating them at alarming rates, allowing environments to not have clean water for years, allowing the homeless to freeze to death, allowing a seventeen-year-old's murderer to walk free, the abrogation of DACA, the slaying of young immigrant children, and the shutdown of a government to build a gotdamn wall that literally has no benefit.
To you people who claim that everyone is "too sensitive," wake your dumbass up.
To the Black people and other POC who uphold these ideologies, wake your dumbass up.
To the people who are offended by me insulting your disregard for human life, wake your dumbass up.
Sidenote: As this raging xenophobe cracked his "jokes," the rest of us just looked at him.
The Black people and the other People of Color were just there for good karaoke. That's it.
White Queer people, if you would like for everything to be "kumbaya" and all inclusive like claim it should be, stop saying dumb shit that reinforces a divide. No, I don't have to assimilate to oppressive bullshit.
-A Fed Up Black Queer Man
Photo citations:
https://thegavoice.com/news/atlanta/burkharts-gm-responds-owners-racist-facebook-posts-uncovered/ (this one even points out the racist owner in the article)
Comments
comments
Teyana Taylor Returns to IG, Releases WTP music video
10s, 10s, 10s across the board! Teyana Taylor gave us body and brought it to the ballroom in her W.T.P. music video.
After leaving the platform because Def Jam didn't release the video for WTP on time, Teyana is back. She returned to IG yesterday, posting a still frame from her video captioned with a touching message.
WTP is a self-directed ballroom tribute filled with cameos and references to Paris is Burning. Throughout the video, Teyana pays homage to the culture that helped her find herself. The video features queer dancers, models, and an iconic cameo from Lena Waithe. Establishing herself as the Muva of House Petunia, Teyana directed crews in New York, Atlanta, and L.A.. She even contributed to the editing and credits an all-female production company for the shoot.
Comments
comments
Second Man Found Dead in Democratic Mega Donor's Home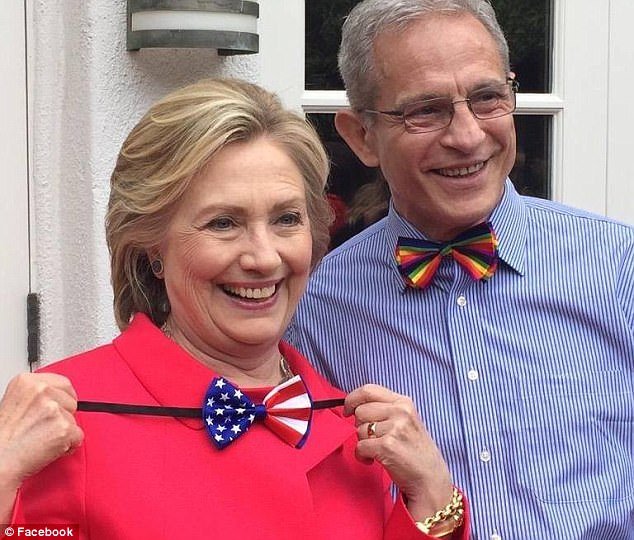 In the home of prominent Democratic Donor, Edward Buck, a second man has been found dead. Eerily similar to the body that was found in 2017, officers are investigating the West Hollywood resident.
Dark Past
18 months ago, Gemmel Moore, a young Black sex worker, was found dead of a meth overdose in Edward Buck's WeHo residence. Despite evidence in Gemmel's journal that revealed the mega donor had a dangerous fetish, Buck was not indicted in relation to his death. With a second body on their hands, authorities fear they missed an opportunity.
While the Los Angeles County Sheriff's Department has not released the name of the deceased, minor details of the victim have been made public. The victim is described as a Black male in his 50s. An attorney for Buck believes the victim was "an old friend who died of an accidental overdose."
Speaking with the Los Angeles Times, the attorney asserted the victim consumed drugs prior to coming to Buck's residence. The similar circumstances of both deaths have prompted conspiracy theories and have risen eyebrows at the LA County Sheriff's Department.
Dirty Deeds
Moore's mother, Latisha Nixon, and a fellow sex worker claimed Buck supplied sex workers with drugs and would pleasure himself. Moore's mother also claimed Buck would send Gemmel to fetch other victims. She said he would send him to "Santa Monica Boulevard looking for young gay black guys so he could inject them with drugs, see their reaction, and how [they] would react and take pictures of them."
At the time of Gemmel's death, drug paraphernalia was found in Buck's West Hollywood residence. Journal entries also implicate Buck in hooking Gemmel on drugs. Moore wrote, "Ed Buck is the one to thank. He gave me my first injection of chrystal [sic] meth."
The first-hand account of a sex worker interviewed by the WeHo Times alleges Buck was often under the influence when he would arrive.
"Initially, when I got there I understood that he was already well under the influence because he told me. He had already been up for two days and was still up doing drugs as far as liquid GHB, shooting meth — crystal meth, and smoking it."
It's unbelievable that despite this information Edward Buck was not indicted. His lawyer, Seymour Amster said the lack of indictment was a "complete exoneration." He then added, "Gemmel's death was a tragedy. It's now clear that Ed Buck has nothing to do with it." Edward Buck has avoided four charges: murder, voluntary manslaughter, and furnishing and possessing illegal drugs.
Comments
comments